Auto repairs cost more today than ever before. According to the U.S. Bureau of Labor Statistics, the average auto repair job costs 60 percent more in 2019 than it did back in 2000.
As a result, many auto insurance companies are choosing to consider cars "totaled" in the aftermath of accidents. They're finding that many cars damaged during accidents aren't worth fixing up based on the total loss formula.
Did your insurance company just tell you that you have a totaled car on your hands? Getting rid of it by working with a company that provides cash for junk cars in NJ might be your best option.
Selling your totaled car to a cash buyer like Cash Cars Buyer will give you the money you need to buy a new car.
There are also other options to consider. Here are several things you can do with a totaled car.
Collect Insurance Money for It
If your car had total coverage on it at the time of your accident, one of the first things you might want to think about doing is calling your auto insurance company about it.
Your auto insurance company can help you determine if your car is, in fact, totaled. They'll have it inspected at an auto repair shop to see how much damage it sustained.
If they find that your car was totaled, they will then take a look at how much your car was worth prior to your accident. They'll offer to pay you that amount—minus your deductible—for your totaled car.
As long as an insurance company makes them a halfway decent offer for their totaled car, many people jump at the chance to collect a check this way. But it's not always the best option.
For starters, most insurance companies will not extend a fair offer to customers for totaled cars. They'll usually make a lowball offer to them and force customers to drive a hard bargain if they want to collect more money.
They'll also sometimes force customers to pay a third-party appraiser to offer an appraisal on a totaled car. This works out in some instances when an appraiser determines that a car is worth more than an insurance company says it is. But this is not always the case, as an appraiser could very well agree with an insurance company's valuation of a totaled car.
It's why accepting an offer from an insurance company for a totaled car shouldn't be the only option you consider. You could be leaving a lot of money on the table by taking a check from your insurance company and signing your totaled car's title over to them.
Fix It Up Yourself
Hiring a mechanic to work on a car that's been involved in an accident can be very expensive. There are some mechanics that charge upwards of $80 to $100 per hour to work on cars.
This is part of the reason why so many insurance companies are considering cars totaled these days. In theory, many "totaled" cars can be repaired. But the cost associated with hiring a mechanic and paying for auto parts is too much for many insurance companies to stomach.
Are you pretty handy when it comes to cars? Or do you know a mechanic who is willing to provide you with cheap labor?
If you answered "yes" to either of these questions, you may want to think about taking your totaled car and working on it yourself. If you know what you're doing—or know someone who does—you might be able to get your totaled car up and running again.
This is not usually an ideal solution for anyone who has a totaled car that's on the newer side. You might be asking for trouble if you try to fix up a totaled car that's worth tens of thousands of dollars on your own.
But insurance companies have a habit of totaling cars that are on the older side simply because they're not worth much anymore. In these cases, you may be able to get away with doing repairs on your own without involving the insurance company.
Find a Private Buyer for It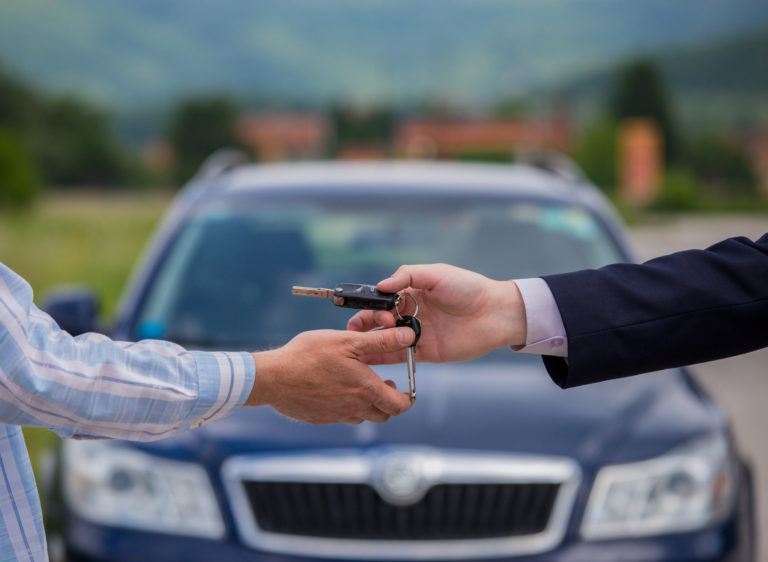 Your insurance company just made you an offer for your totaled car that seems way too low. You don't know the first things about fixing up cars and can't find a mechanic willing to work on your car for cheap.
Now what?!
Before you start panicking about what you're going to do next, consider trying to find a private buyer for your car. If you have a somewhat desirable make and model car, you might be able to sell it to a private buyer—even in its current condition.
Prior to trying to find a private buyer for your vehicle, you will need to take certain steps to obtain a salvage title in the state of New Jersey for it. This will let buyers know that they're investing in a car that's been totaled in the past.
But if you're willing to put some effort into it, you can get more for your car than you would be able to get through your insurance company by selling it on your own. Just keep in mind that you will have to do some heavy lifting if you choose to take this approach.
Sell It to a Junkyard
From the outside, your totaled car might look like a heaping pile of junk. But believe it or not, there is a ton of value inside of it!
Even if your car isn't aesthetically pleasing at all, there are about 30,000 parts in it—and each one can be removed and sold for a profit.
If you know your way around a car, you might have some luck "parting it out" on your own. But that can take a long time and require too much labor for the average person.
Instead, you may want to think about selling your totaled car to a local junkyard. They'll pay you for it and worry about stripping it of its valuable parts.
One issue you may run into with this option, though, is that most junkyards will try to give you next to nothing for your totaled car. You may have to spend weeks and even months calling around to different junkyards to get a good deal for your car.
Donate It to a Good Cause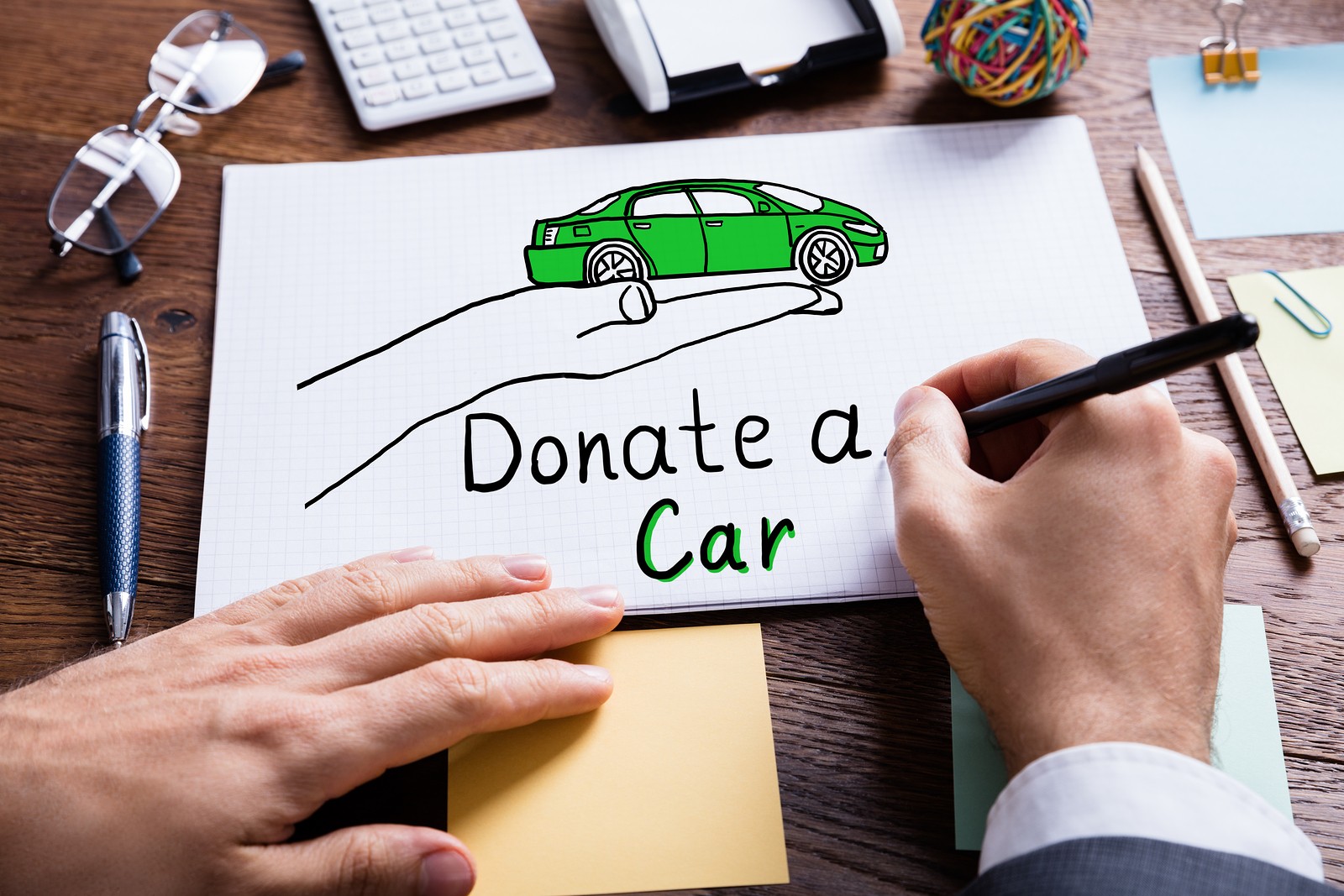 Are you OK with giving up your totaled car for no money?
There are lots of organizations throughout the state of NJ that will accept your totaled car as a donation. They'll pick it up directly from you and provide you with the paperwork you'll need to use your donation as a tax deduction.
This option obviously isn't going to be for everyone. Not everyone can afford to give up their main vehicle without being compensated for it.
You also need to be careful about which organization you trust to take your totaled car off your hands. There are some organizations that are more trustworthy than others.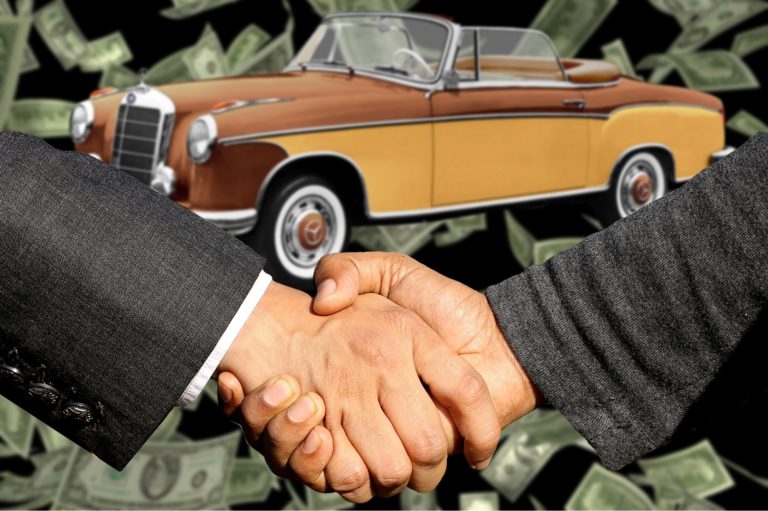 As you've seen so far, there are so many different ways to get rid of a totaled car and get rewarded for it in one way or another. From working with your insurance company to working with a charitable organization, you won't have too much trouble finding someone to take your totaled car.
But your best option is still to work with a company that specializes in offering cash for junk cars in NJ. Cash Cars Buyer, in particular, can provide you with a long list of benefits that you won't receive if you go with another option.
When you call on Cash Cars Buyer for help, we will:
Set you up with a quote for your totaled car on the spot
Make sure that we provide you with a higher offer for your totaled car than you would get elsewhere
Come to your home or business and take your totaled car away without any hassle
Direct deposit cash for your totaled car immediately after taking possession of it
Help you avoid the scams that often come along with working with other companies offering cash for junk cars in NJ
Selling a totaled car to Cash Cars Buyer is fast, easy, and convenient. It's why you should strongly consider doing it if you're trying to decide what to do with a totaled car at the moment.
Get Cash for Junk Cars in NJ Today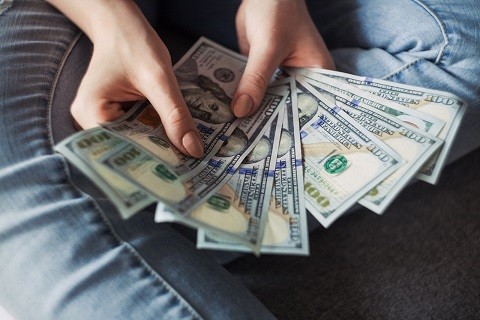 Figuring out what to do with a totaled car can be a challenge for many people in New Jersey. Outside of dealing with the physical and psychological impact of a car accident, you also need to try and make a smart decision as far as your car is concerned.
Let Cash Cars Buyer make life a lot easier on you by offering you cash for junk cars in NJ. We promise to make the process simple and get you the cash you deserve for your totaled car.
Give us a call today if you're trying to find the best way to unload your totaled car.
Who Offer Cash for Junk Cars NJ?
According to Statista, a website that researches these things; there are more than 2.8 million registered automobiles in the state of New Jersey. And, according to Reference, a statistical website, as of August 2013, a person living in the United States owns a car on average for 11.4 years.
So it shouldn't be surprising that a large percentage of the population of New Jersey will find a need to identify junk car buyers.
If you consider your car a junk car after owning it for 11 years or more, then you are probably looking for someone, anyone, who buys junk cars.
Who Buys Junk Cars In My Area
Obviously, you want to get a decent amount of cash when you sell junk car in New Jersey. There are a variety of ways to go to find a junk car buyer.
For example, you can:
Sell your junk car to a dealership outright or as a trade-in.
Sell your junk car to a private buyer.
Sell car for cash to a junkyard or automobile salvage yard
Accept an instant offer for your car or truck
Finding Dealerships That Buy Junk Cars In New Jersey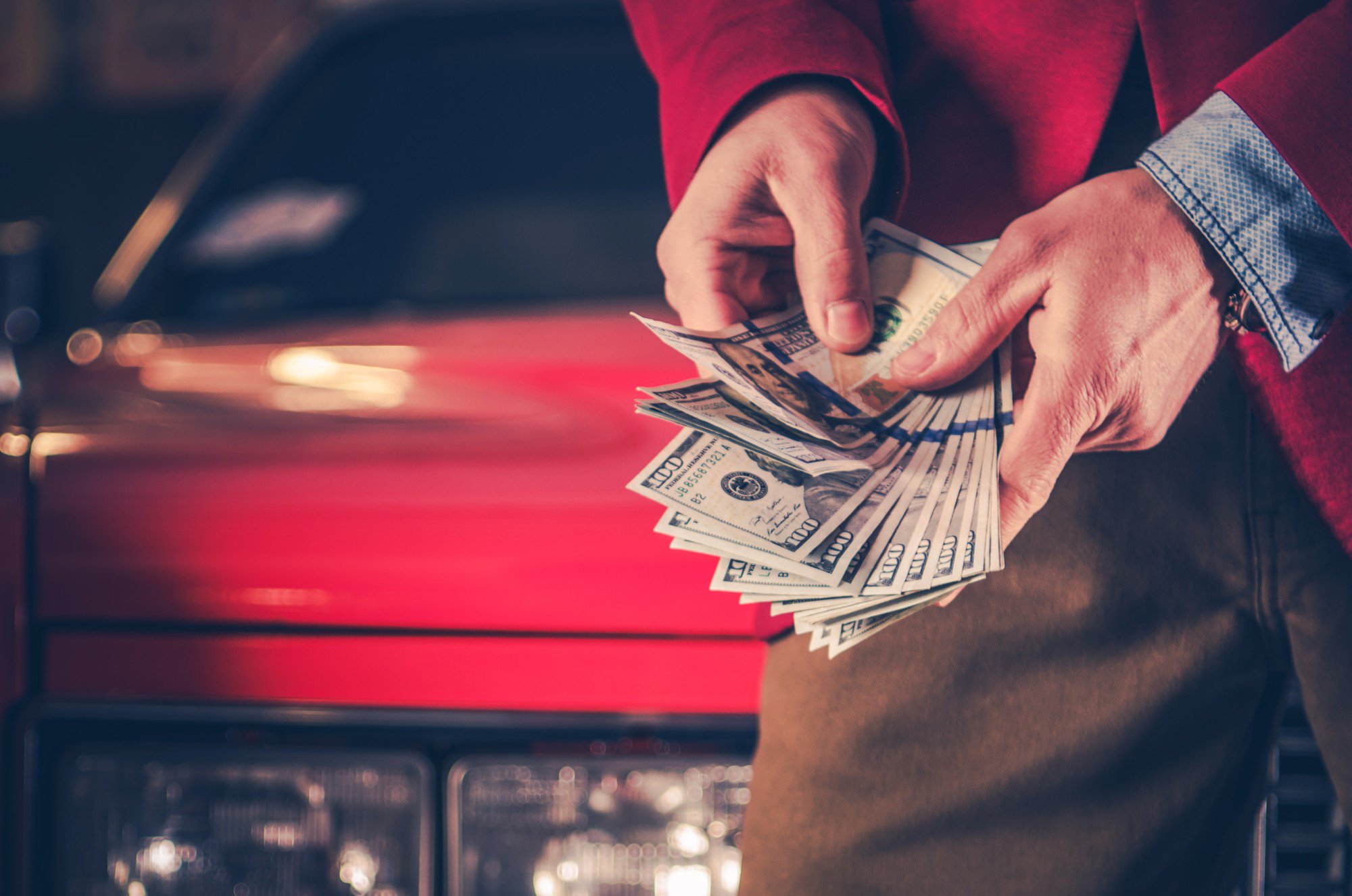 If your junk car is in decent shape, then you could sell it outright to a dealer or use it as a trade-in for a new or a new used car. The operative words here are "decent shape."
The car must look at least decent to entice a car dealership salesperson or appraisal department. And if the car passes this first criterion, then the better it looks the more cash you should get for it.
So, that will require you to take the time to detail it, make minor repairs, and possibly have the car painted so that it doesn't look old and worn out.
The question is: Is it worth the hassle and expense? If your junk car is in fair to terrible shape and needs more than a minor repair that would certainly set you back a lot of coin, then it is not worth going through the aggravation.
Sell Your Junk Car To A Private Buyer
The next option for selling your junk car is to find a private buyer to sell it to.
Again, there's the issue of enticing a buyer to your car. So, again you have to ask yourself, "Is it worth the hassle."
It could be if there aren't any major costly repairs to be done.
However, there is still the hassle of paperwork.
First, there's the title. You should have gotten one from the New Jersey Department of Motor Vehicles when you registered your car for the first time. If you have lost or misplaced the title, then you need to get a duplicate title from the DMV. You can usually start the process by filling out a form at the New Jersey Department of Motor Vehicles' website. The DMV will send you a new copy.
On the back of the title is a form that needs to be filled out by you and the buyer. Information asked for includes:
Name and address of the buyer.
The date the car was sold.
The mileage odometer reading.
Sales price of the vehicle.
Buyer's signature
Buyer's New Jersey driver's license number.
If your title does not have a space for the odometer mileage, then you will need to get an Odometer Disclosure Statement (Form OS/SS-2) from the New Jersey DMV.
You will also have to find a buyer. An advertisement in your local city newspaper may suffice. You can also turn to Craigslist or AutoTrader as places you can put your ad.
The ad needs to promote the car. So include its condition if good, its mileage if low or lower than usual, and any recent repairs that help to improve the value of the vehicle. You should also include a ballpark price and a method through which a potential buyer can contact you.
If you don't want to spend money for an ad, simply put a "For Sale" sign on your car so people see it when you drive and notice it when the car is parked or in your driveway.
Rest assured that you would have to screen calls. So its best to supply your cell phone number so people can reach you wherever you are.
You then have to engage callers in a conversation to find out if they are serious about buying the junk car and negotiate the price with them.
Then you have to meet with the potential junk car buyer so that he can inspect the car and take it on a test drive. The potential buyer may also want to have a professional mechanic inspect the car before he or she proceeds with the transaction.
If all goes right, then you and the buyer can fill out the back of the title and take a trip to the New Jersey Department of Motor Vehicles to record the transaction.
Don't forget to take your license plates with you when you turn the car over to the buyer and cancel your auto insurance.
Sell Car For Cash At A Junkyard Or Auto Salvage Yard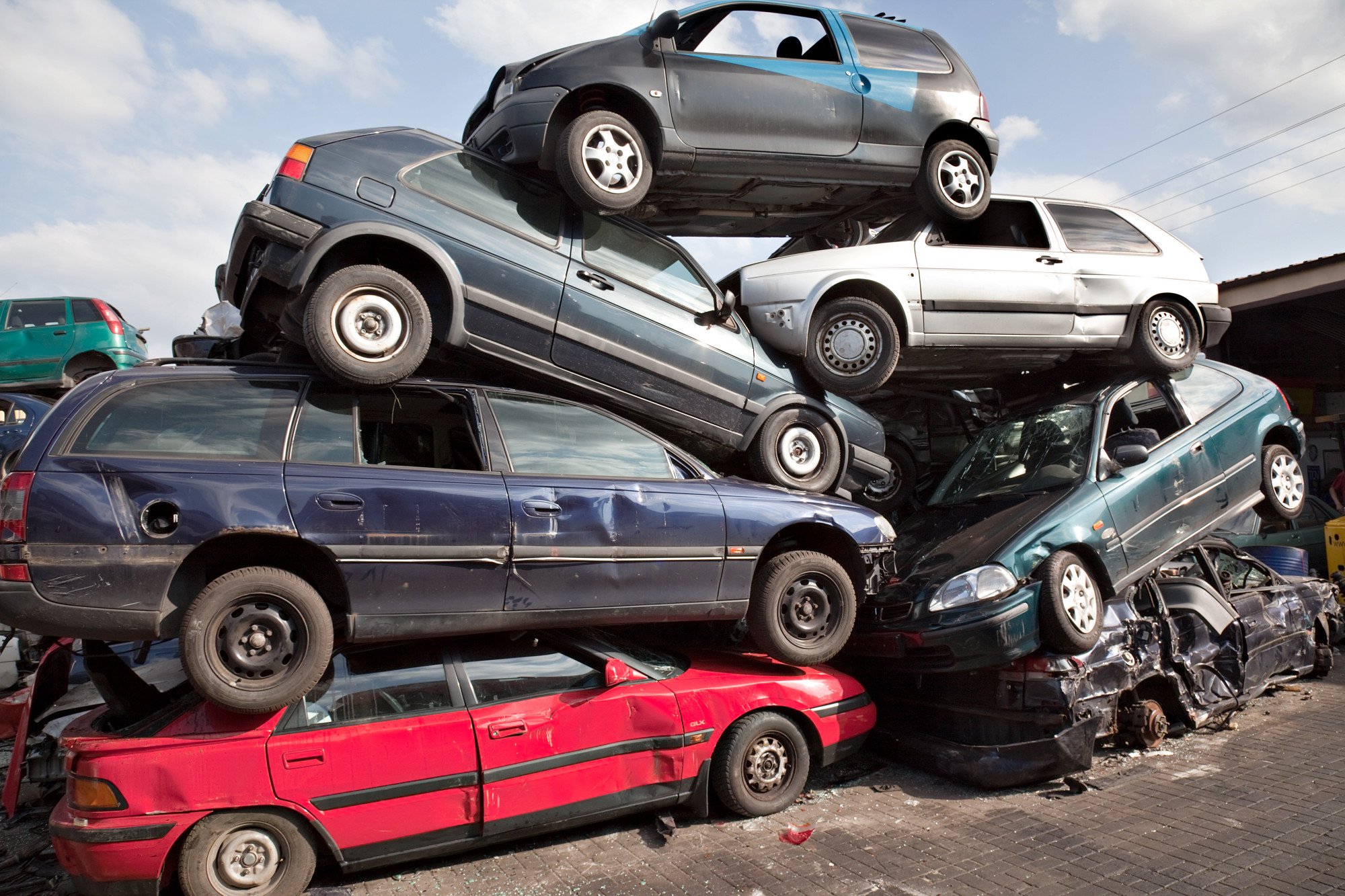 If your car is truly in bad shape or you can't drive it at all, then you might have to consider selling it to a junkyard or auto salvage yard.
In these cases, there is no negotiation over price. You get what the junkyard or auto salvage yard manager wants to pay.
A junkyard manager is buying your junk car for the scrap metal. How much you get for the car depends on the metal market. If there is a demand for metal, then the price could be okay. If there is too much metal on the market, then be prepared to get a much lower price for your car.
An auto salvage yard manager considers six things when deciding how much to pay for your car. They include:
Year, Make and Model. If the car is common, if it's particularly rare, or if the demand for its parts is high, then the value of the car will be high.
Current price of scrap metal.
Condition of the vehicle. If the car in question has some problems that prevents it from running smoothly, you may get more cash 4 car than if it is totally useless. This is true especially if the current market value of the car is high. If the cost of repairing the issues is not high, then the buyer may be inclined to pay more. However, if the car is in terrible condition, then the buyer will just want the parts or the scrap.
Demand for parts. Regardless of the condition of the car, there are parts that still have value that can be removed and sold. Demand for those parts determines the value of the parts. The higher the demand, the higher the value. In addition, certain parts are more valued than others. Working tires, suspension parts in good condition, lights and other exterior parts may have higher value.
Location of the vehicle. The price of scrap metal varies from region to region, the car may be popular in the region, and the distance of the salvage yard determines how much money the owner has to spend to transport the car back to the yard.
Weight of the vehicle. An average car has 2,400 pounds of steel and 300 pounds of aluminum. So its weight contributes to how much it is worth.
You will have to identify places that buy junk cars near me, visit them and find out how much money they will pay for your car.
If the car doesn't run, then you have to find out if the places that buy junk cars near me will tow your broken down car back to the yard. Usually, you may find some yards that will do that. However, you will have to pay for the tow.
Places That Buy Junk Cars in New Jersey For Cash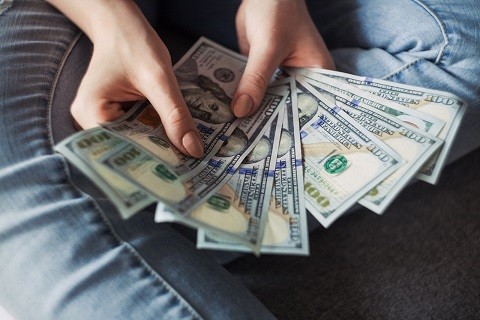 If you are a realist and you know that it is a waste of time to go through with all the hassles that comes with selling a car for cash in San Diego, California, sell your car to CashCarBuyers.com.
We want to buy your car. And you may get more cash for cars in San Diego than you expect from CashCarBuyers.com.
And, the best thing of all is that there are no hassles to contend with this junk car buyer. We're online. So simply start the process by visiting CashcarBuyers.com.
On our landing page you will find a form that asks for information about your car. Just provide us with:
The year your car was manufactured.
The make
The model
The odometer mileage
Your full name
Phone number
Email address
The city and state where you live.
Then just click.
We buy any car manufactured between 2000 and 2018. Wondering about "junk car buyers near me?" Cash Cars Buyer has sites throughout the United States. So, yes we are near you.
If you are looking for cash for junk cars in New Jersey, then we are here for you. Our friendly representatives will go the extra mile to assure that you have a pleasant experience selling your junk car. The whole process is simple, convenient, and you aren't obligated to accept our cash offer. So you have nothing to lose for checking. No strings attached. We will buy junk cars for cash near you.
When we say that your experience selling your junk car to Cash Cars Buyer is hassle free, we mean it. We provide all the documents necessary to complete a cash for cars sale in New Jersey. And we don't need your title to do it. If you've lost or misplaced your title, there is no need to get a duplicate one from the New Jersey DMV.
We pick up your car for free and pay you cash for your used car. You don't have to pay to run an ad in local New Jersey newspapers, in Craigslist, or in AutoTrader. No preparing your car for sale, no detailing to do, no repairs to make, no settling for lowball deals.
All the hassles can be avoided. And the transaction can be done quickly, as quickly as 24-hours after you visit our website to get your offer.
The vehicle's condition doesn't matter.
You know you can trust us because we have built a tradition within our industry. We have more than a decade of experience and we have bought cars from literally hundreds of satisfied customers who sell junk cars in New Jersey.
We're bonded, licensed, and insured as a dealership. But since we are not a traditional dealership we can make deals for your junk car that no dealer will be able to offer.
Who buys junk cars? We do and we do it as easy as 1, 2, 3.
In less than a minute we can give you a free estimate.
After you accept the offer, we will work with your to schedule a date for your junk car removal. Our representative will perform a quick inspection at your home.
We pay you cash for your junk car. No hidden fees. You get real cash in your hands the same day.
If you are looking for an honest and fair selling process for your junk car, then your best alternative is Cash Cars Buyer. We want to buy your car as much as you want to sell it. We urge you to visit the Cash Cars Buyer website to get started today.