Would You Rather Just Sell Your Car Now?
It's estimated that over 40 million used cars are sold in the U.S. every year.
If you're one of the many individuals selling their car this year, you most probably feel stressed about the whole process. For most vehicle owners, selling their car feels like a demanding task. The negotiating makes them uncomfortable, and even worse, they may end up making scraps from the sale.
If you're asking yourself, "How will I sell my car in Chicago?" here's a complete guide to help you find the best value for your car.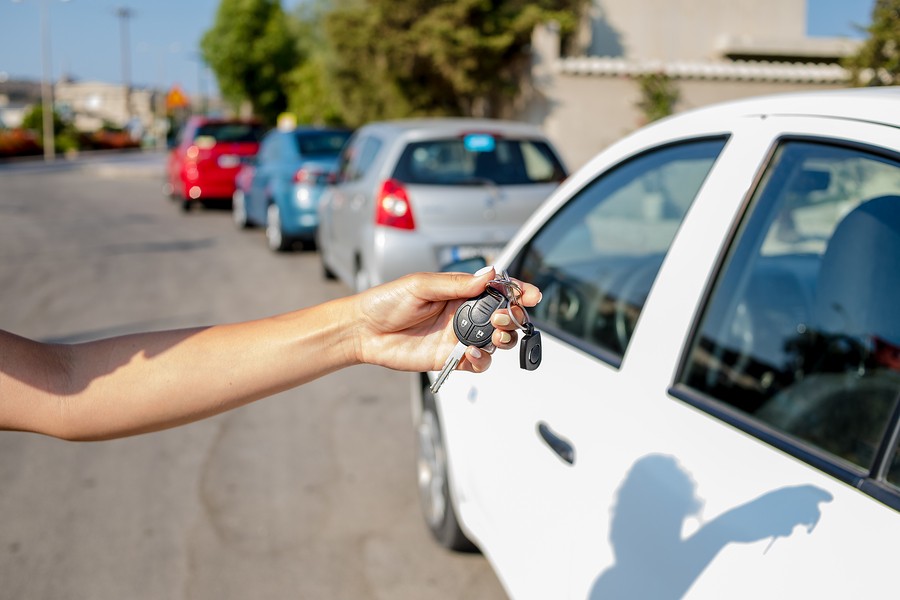 Where to Sell My Car in Chicago
If you've been researching for places to sell your car in Chicago, it's likely you've seen enough of them. There are so many companies claiming to offer you top-notch services.
If you've decided to sell to a dealership, there are few things you need to do for a successful transaction:
1. Detail the Interior and Exterior of the Car
It's crucial that you make the vehicle attractive. Otherwise, the potential buyer will assume your car is faulty and may need future repairs. This detailing could simply involve:
Wiping off the dust
Removing stains on seats
Waxing the car
Replacing doormats
Removing personalization
Reviving leather seats
This cheap investment will leave both your interior and exterior looking great, which can help sell your car quickly.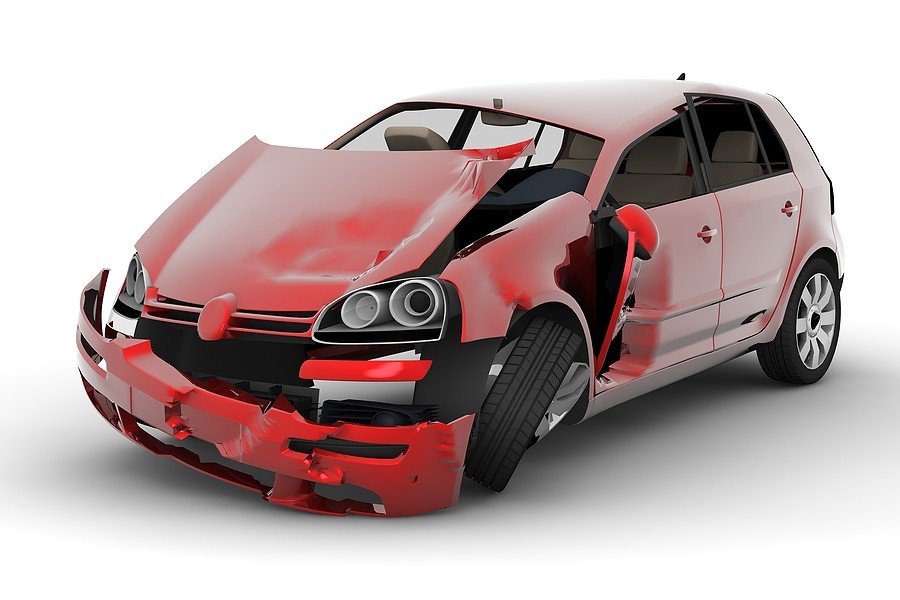 2. Make Time for Pre-Purchase Inspection
Many cars for cash shops will want to inspect a used car before they buy it. They'll inspect the brakes, tires, oil and air filtration, as well as the shock and struts.
They may also take the car for a road test to evaluate if it's mechanically sound. Make time to fix the necessary repairs beforehand. If not, be ready to sell your vehicle for a lower price.
3. Do Some Pre-Maintenance
Besides making repairs, make sure to carry out the regular car maintenance before sales.
Things like oil changes, wheel balancing and alignment, transmission fluid, and windshield wiper fluid should be done before the inspection. You could also show the buyer your receipts of auto work to add some confidence in them.
4. Repair Body Damage
Small dents and scratches won't be too expensive to fix. You could spare some few extra dollars to make the repairs in order to earn some good cash after selling.
How to Sell My Car in Chicago
Getting rid of your old car shouldn't feel so stressful. There are several ways you can minimize the hassles and still get the best price out of it. Here's a breakdown of some of the different methods you could use: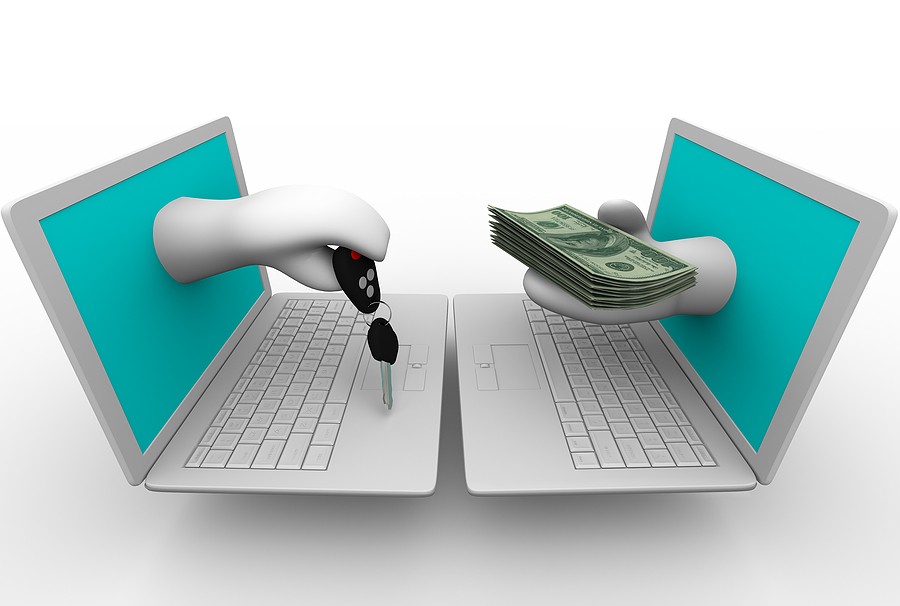 Sell It By Parts
For vehicle owners with wrecked, old, or end-of-life vehicles, selling car parts can make you some good cash. You could hire a mechanic to scrap out all the useful parts and components from the vehicle and sell them to the local salvage yard or to individual buyers. Some of these parts can fetch you a good sum of money.
You can find salvage yards online or in your local phone directory listings. Make sure to contact each that you find and ask them if they can buy individual parts for your car's model and year.
Alternatively, you can also find a favorable junk car buyer in Chicago to buy it whole and save you the stress of selling parts.
Trade It In
For most vehicle owners, car trade-ins are the best and simplest ways of parting with old cars and bringing in new ones. When you choose to trade-in, the value of your old car gets deducted from the new cars price value, which helps reduce overall costs.
It also reduces time and energy hassles that come with selling used cars for cash. The only downside to this option is conniving salespersons. Since they're well aware of the convenience of such deals, they'll most likely lowball the price for the deal.
This is especially true if you're buying a car that the salesperson is counting on to make profits through the trade-in. So, to avoid getting lowballed, research on how to value a car for sale first. Also, check listings to see where similar car prices range.
Sell it to Cash-for-Cars Companies
This is another hassle-free way to get rid of your used car. There are many cash for cars in Chicago that could buy your used vehicle, regardless of whether it's operational or it has a title. Others will even buy one vehicle or an entire collection of them.
Sell Your Junk or Used Car to Cash Car Buyer
If you're having trouble selling your car, there are many junk car buyers who could eliminate the stress associated with trading a car on your own. When you contact Cash Cars Buyer, we'll buy your car, SUV, or truck in the shortest time possible.
You also get an actual offer and get to enjoy fast appraisals, home inspections, and vehicle pickups for free.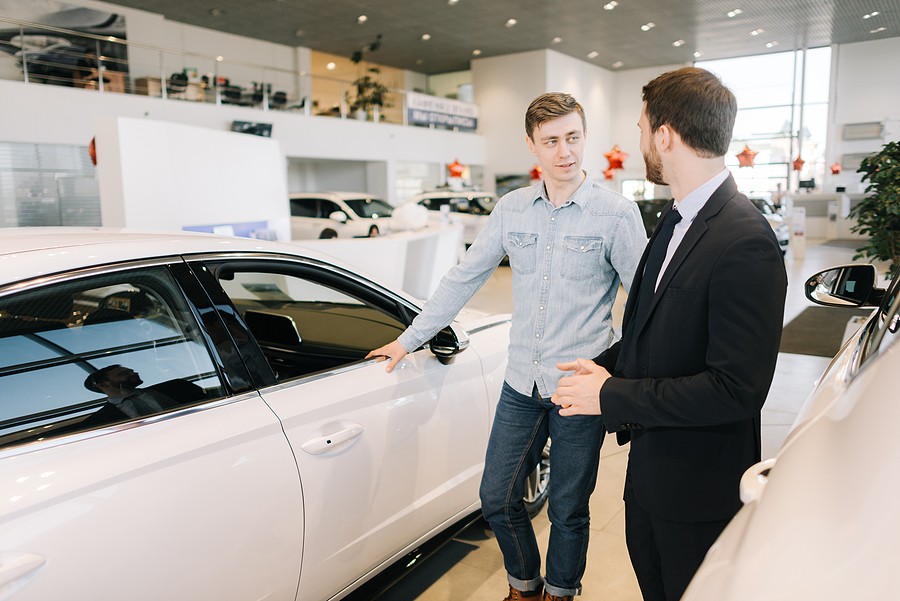 Best Times to Sell My Car in Chicago
Besides the price, the time and season that you decide to sell a car in Chicago matter a lot. There are several seasons across the year you can make the most from your car sales. Here's a few of them:
Holiday Seasons
According to experts, people spend most on used cars during the holiday seasons. Many view this as an excellent time to buy themselves things that'll be useful to them as well as make them happy. You can take advantage of such times to advertise your car on cash for cars in Chicago sites online.
This way anyone on the lookout for one can find you easily.
Tax Season
When tax season is at hand, this means refund checks are knocking in the mail. Most individuals find this an excellent time to make down payments for a new car or to upgrade the current one. This definitely results in a considerable rise in the demand for cars, whether used or new.
If you're planning to sell your car, the tax season could be an ideal time to do that.
During Seasonal Changes
The ideal time to sell your old used-car is during summer seasons. At such times, the weather is nice and most sellers and buyers are willing to engage in trade. By contrast, avoid selling the car during the winter season, as people tend to shop less. The only exception to this rule is if there is an imbalance in the supply and demand chain.
If everyone sells during summer or spring the market floods, causing the prices to drop. That said; consider selling your truck when there is a shortage. For instance, if you notice that there are dozens of Toyotas available in the market, wait for them to thin out to sell yours.
Before College Starts
Students who are joining college may need a car to help them get around town. Due to this, you can expect to notice a high demand of used-cars during the beginning of the semester. Since most can't afford new cars, this could be an opportune period to offer them something that works for them and their pocket.
When Conveyance Prices Hike
Sometimes, the cost of public transportation can get more costly than traveling in your personal car. This is the other times when people start looking for used cars to buy. If you can keep in check on the prices, you can be able to sell your car in season at a great deal.
How to Sell My Junk Car in Chicago
There are several legal rules you need to follow before you sell your car. These rules apply if you're trading with a private individual. They include:
Signing the Car's Title to the Buyer
If you don't do this, you could still incur liabilities relating to the car. You should also have the buyer sign a Bill of sale and cancel your insurance for the car.
Letting all Co-owners Sign
While transferring title from buyer to seller, you must ensure that all co-owners have signed the document. On most occasions, spouses are the co-owners but it could be anyone else.
Removing License Plate
In Chicago, it's mandatory that you remove the license plate before you transfer ownership to another individual/company. Make sure to follow this to avoid problems in the future.
Certifying Car's Mileage
Make sure to note the correct mileage of the car in the title. Also, the VIN (Vehicle Identification Number) on the vehicle should match that on the title. You could also provide your seller with a copy of the old title.
Notifying Secretary of State About Car Sales
This will prevent you from incurring any possible problems should the buyer fail to get a new title.
Sell My Car in Chicago, IL
Cash Cars Buyer offers Chicago, IL residents a one-of-a-kind car buying experience! We pay top dollar for all kinds of cars and offer free towing too!
Are you tired of maintaining a vehicle here in the "Windy City" and have decided to use mass transit instead? Do you have an old clunker that won't start collecting dust and rust in the backyard? Is it time to get rid of that non-running van just taking up space in your driveway? Then it's time to contact Cash Cars Buyer today!
We buy all makes and models of cars, trucks, vans and SUVs manufactured between 2000 and 2018!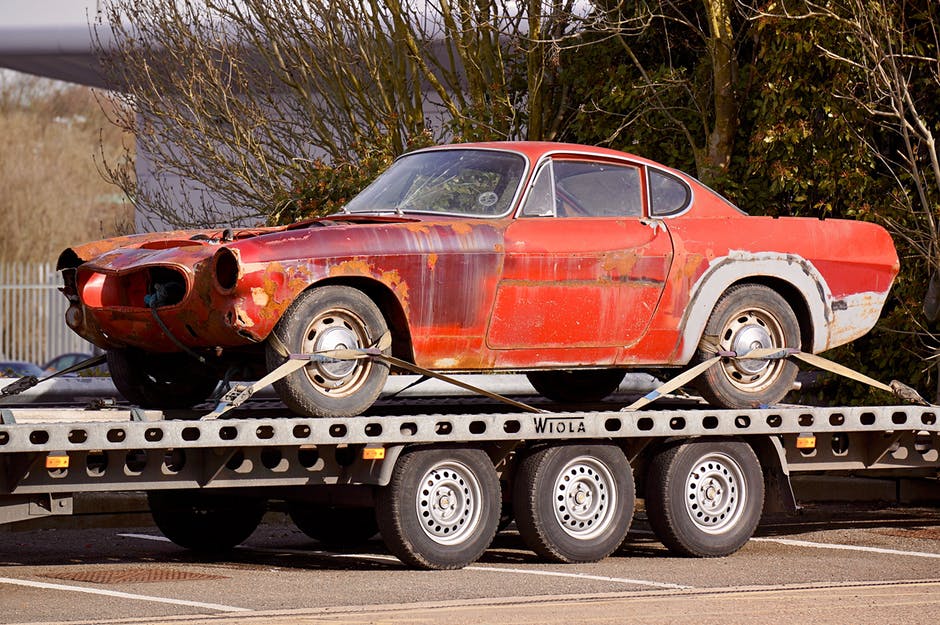 How Can I Sell My Car in Chicago?
Once you decide to sell your car here in Chicago, IL, there are some steps that need to be taken. Before doing anything, make sure that the license plates on the car are removed. Then proceed by giving the car buyer a signed, valid, and dated title certificate. The next step in selling a car here in Chicago, IL, is to complete a Notice of Sale form attached to the bottom of the title and mail that into the IL Secretary of State (SOS).
It will be a good idea to exchange contact information with the buyer. The next step for you to complete is to obtain a Bill of Sale, as Illinois requires this. So, once you have it, make a copy of your records and then car buyer. After completing all of these steps, make sure that you send a completed Seller's Report of Sale, also known as Form VSD 703, to the IL SOS Vehicle Services Department. Click here and get more information.  Don't have a title? Your local Chicago, IL SOS branch and help with that. Click here.
Cash Cars Buyer wants every customer to have the best car-buying experience ever. As a licensed, insured, and bonded junk car buying company, we encourage all customers to have all the paperwork.  When you have all of the required documents, the sale of your car will go quite smoothly! Having all of your paperwork also allows us to put cash in your hands fast!  Contact us today and let's put cash in your hands for your car!
Sell Your Car Online for Free Right Here in Chicago, IL!
Perhaps you have the idea to sell your car online. While online marketplaces are a viable option, they come with some risk. When choosing to sell your car online, the first thing you must do, takes sharp and focused pictures of it. Secondly, you must write a description of your car. You will have to include all that is wrong with the car and other information for the buyer. Then, you must post that ad to such websites as Facebook, Instagram and Chicago's Craigslist. Then, you must wait for a potential buyer. Sometimes that wait can last a few hours. For many, the wait to sell a car from an online ad can take days, weeks and even months.
Cash Cars Buyer has local agents here in Chicago, ready to buy your car now! Forget the wait that is days, weeks and even months long! We can buy your car quickly, efficiently and conveniently!
Our service areas include: 60601, 60602, 60603, 60604, 60605, 60606, 60607, 60608, 60609, 60610, 60611, 60612, 60613, 60614, 60615, 60616, 60617, 60618, 60619, 60620, 60621, 60622, 60623, 60624 60625, 60626, 60628, 60629, 60630, 60631, 60632, 60633, 60634, 60636, 60637, 60638, 60639, 60640 60641, 60642, 60643, 60644, 60645, 60646, 60647, 60649, 60651, 60652, 60653, 60654, 60655, 60656 60657, 60659, 60660, 60661, 60699, 60701, 60706, 60707, 60803, 60804, 60805 and 60827.
Our local Chicago, IL agents are experienced, friendly and knowledgeable about the car buying business. Once we purchase your car from you, there are never any fees to tow it! You can sell your car to us for free! We never charge for the removal of your car. So, contact us today and sell your car for free!
If I Sell My Car, How Much Will I Get?
It depends. Usually, a car owner can sell a junk car for as little as $100 to $500. For some car owners, they can walk away with thousands of dollars!
Cash Cars Buyer looks at the full merit and condition of a car. Once we have that, we can give you an estimate of the car's worth. We know that cars vary in value. You are never under any obligation to accept our offer.
That's why we combine an online estimate with a visit to your Chicago, IL home. We will always provide a sound and honest offer for your car. Cash Cars Buyer will go the extra mile to ensure we have all of the information we need about your car, ensuring you always get top dollar for it. Contact us today and let's buy your car! There are never any extra fees to buy your car either! Call us today and get the most money for your car, now!
I Want to Sell My Non-Drivable Car Now, Here in Chicago, IL!
That's great to know because we want to buy it!  Cash Cars Buyer knows that you have options when it comes to selling your car. You could stick a "for sale" sign on your car and try to sell it privately. You could take pictures of it and sell it on Instagram or Facebook. You could even sell it to a local Chicago, IL junkyard.
While those methods are good, Cash Cars Buyer is better! We offer a no-stress, no-hassle and no-gimmick system of selling your car!  Once all done, you will have your car gone and cool cash in our hands! Check out how our process works:
First type in your car's information using our online tool.
Next, connect with us and answer a few questions about your car.
Then we will take the time to review your car's merit-based upon the answers you gave us.
After that, we will make you an offer on your car. You of course, are under no obligation to accept it, but we're certain you will like it!
After you accept our offer, we will schedule a time and day to come to your Chicago residence, and inspect your car in person.
After our examination of your vehicle and you're happy, you will have cool cash in your hands! So, why not call us today? It's time to get that clunker out of the driveway and get the cash you need, want and deserve!
Where is the Best Place to Sell My Car in Chicago?
For sure, it can be difficult to let go of your car. But rather than let it rot in the garage, you'd rather make some cash out of it. Make use of this "sell my car in Chicago" guide to get the best value for your car.
For more tips on how to sell a car forget cash for cars in Chicago IL, make sure to get an offer from our junk car buyers.