In an age where nearly anything's possible online, why should selling a car be any different? Thankfully, car buyers like CashCarBuyers make selling a car for cash after an instant quote online, simple. Why go from one dealer to the next only to end up with a low-ball offer hours later? Why spend days or weeks marketing your car online only to have a private buyer skip out on a showing? Instead, finalize the sale in less than 24-hours and walk away with a pocket full of money. Sound too good to be true? You might be asking yourself: "Is it safe to sell a car online?"
Of course, so long as you know how to spot a scam. The main signs to watch for with an online car buyer include a lot of bad reviews. Payment not being provided at pick up. Or, not receiving a quote over the phone or online.
Thankfully, in this article, we're going to provide a complete guide to selling your car online. Including how to gauge its worth, how selling it online compares to traditional methods, and what the options are if your car has damage. Lastly, we'll review the paperwork you'll need, as well as how to avoid scams. Let's dive in.
How Much is My Car Worth?  Get an Instant Quote Online with CashCarsBuyers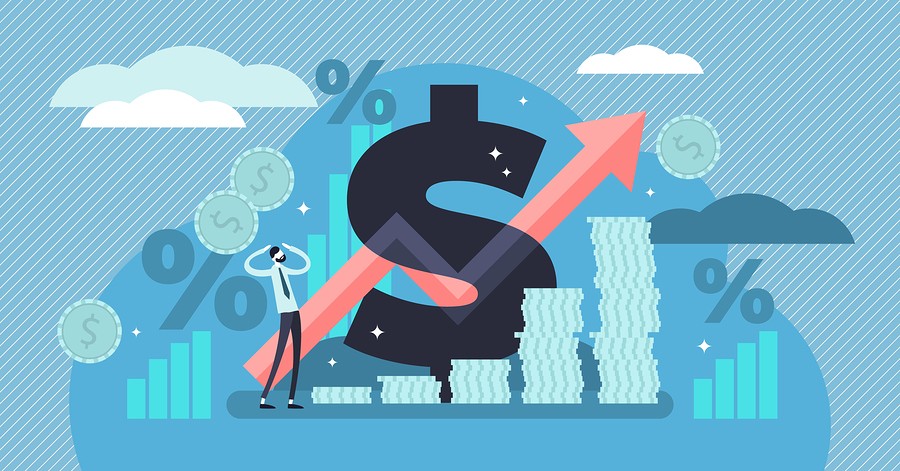 If you don't want to go through the hassle of pricing your car for a competitive amount and selling it yourself, consider CashCarsBuyers. We buy any vehicle, regardless of its shape, for a fair number you can take to the bank. Start by heading to our site and click on "Get Instant Offer." Enter the basics of your vehicle. Such as the year, make, model, and the number of miles. And less than a minute later, you'll have an offer (so long as everything matches when we pick it up). We'll even tow it away for free, meaning more cash in your pocket.
To price it yourself, start by heading to either Kelly Blue Book or NADA Guides, the two most popular online evaluation tools. Enter the year, make, model, trim package, number of miles, as well as the zip code of your area. Once you've done that, you'll receive a set of numbers you can use to price your ride, depending on its condition. Remember that buyers use price filters when searching for cars. So, if you don't have any luck within the first few days, consider lowering it by $300 to $500.
Everyone uses KBB and NADA, including dealers, meaning that anyone can check your price and judge whether it's fair or not.  If you do decide to use a service like CashCarsBuyers, know that even if the offer is lower than what you see online, you will not have to include removal fees. Everything gets completed in less than 24-hours. Depending on the year, make, and model you're selling. Know that the value of some vehicles can drop by as much as $1,000 per month. Are you willing to take that risk? There's nothing wrong with choosing the easiest method to get cash for your car.
Let's now look at the traditional methods of selling a vehicle for cash and how they differ from an online car buyer.
Selling Your Car Online for Cash VS Traditional Methods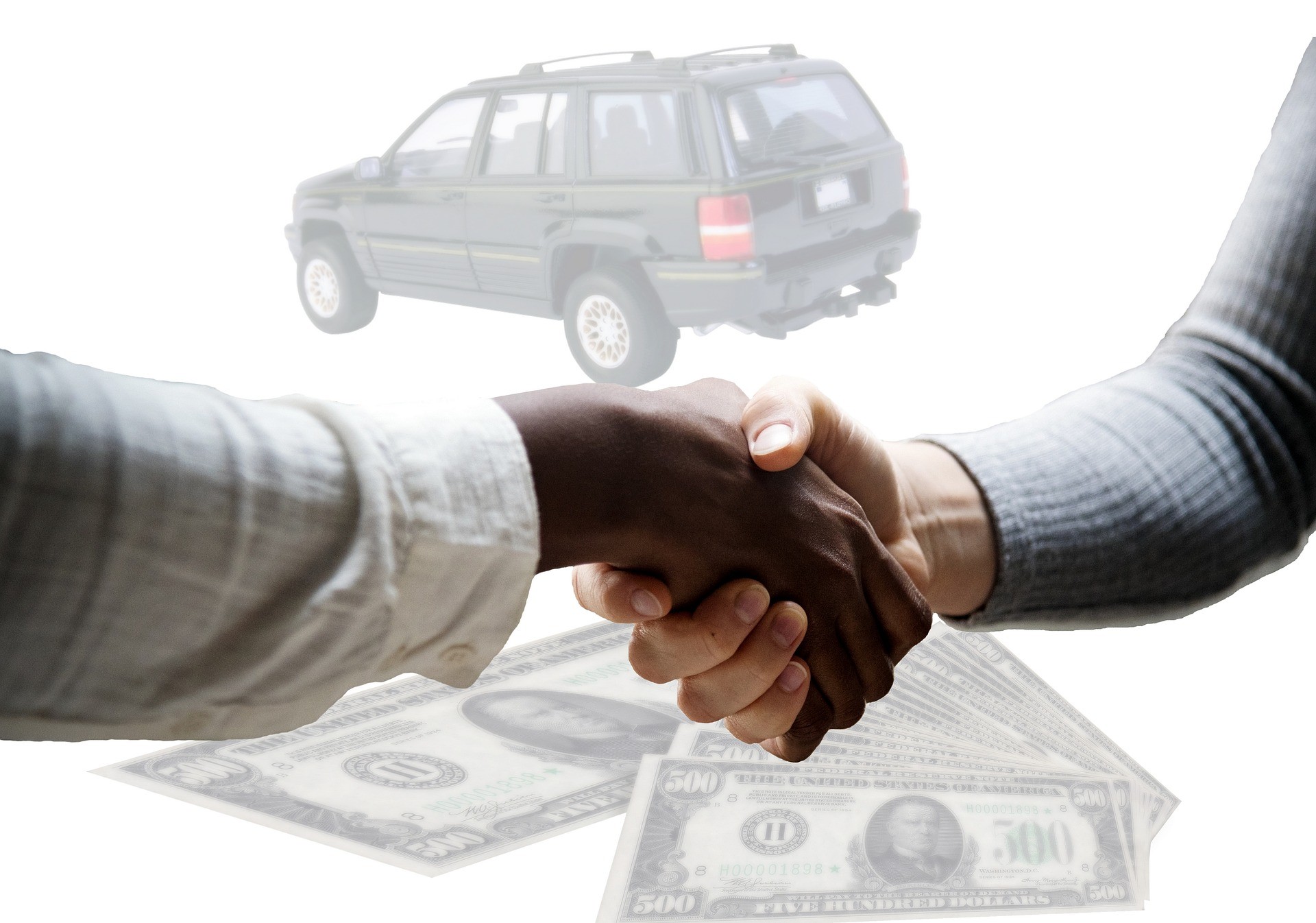 Selling My Car to a Dealership
We're sure you've heard of these guys before.  Dealers are likely the first place you thought of when you decided to sell your car.  But they're not always the right choice.  Dealers can take a while to provide payment due to the number of departments involved.  You can expect to wait between 1 week to a month before having cash in hand.
While they're likely to make an offer on just about any vehicle, expect to get low-balled if you're selling anything more than 10-years old.  The same goes for anything with more than 100,000 miles.  It's not difficult to sell a car to a dealer.  But if you aren't willing to shop around, there's a good chance you receive a lower offer than what you'll find on KBB or NADA.
1 to 4 weeks
Vehicles They Typically Look For
Anything 10-years old or newer with less than 100,000 miles
Low to Medium
Not unless you're buying something as well
Selling My Car to a Private Party
While selling your car to a private buyer is likely to yield the best return, it requires the most work.  Not only do you have to land at a fair price, but you have to make your car presentable as well, meaning a detail inside and out. For the best results, you should also take it to a mechanic for inspection.
If you don't have any traction in the first week, consider dropping the price to attract new parties. If you're continually evaluating the price, and are descriptive in your listing. You should be able to find a buyer within a month. Just be ready to take the time out of your day for anyone wanting to meet for viewing.  Be sure to check out our previous article on how to sell a car on Craigslist.
1 to 30 days
Vehicles They Typically Look For
Anything, so long as you're descriptive in your listing
Medium to High
Most likely
Selling My Car to a Scrapyard
If you've exhausted all other options, you might find yourself considering a scrapyard.  When is it a good idea to consider selling your car for scrap?  If it's in rough shape, meaning high miles, extensive body damage, major mechanical issues, or a large number of miles (more than 150,000).  So long as you're dealing with a licensed scrapyard, payment should take only 1 to 3 days.
The more metal on your vehicle, the more it weighs, meaning the more you'll get.  For this reason, trucks, vans, and SUVs will yield the highest return over a small sedan.  Be sure to watch the current price of scrap metal to ensure you're not selling during a low-point.  You might also consider removing any valuable items like stereo or exhaust systems, or navigation screens.  Why?  Because they won't add to the offer and are worth more when sold separately.
1 to 3 days
Vehicles They Typically Look For
Anything, but remember that selling to a scrapyard means you acknowledge your car's worth more melted down for its metal and sold in pieces
Low to High, depending on if you choose to remove any parts to sell separately
No
Selling My Car for Cash, Instant Quotes Online with CashCarsBuyers
If you're seeking a quick, simple method for selling your car, consider CashCarsBuyers.  Not only will you receive payment in less than 24-hours, but removal comes at no additional cost.  Is your car old?  With high mileage?  No problem.  Does it have mechanical issues?  An extensive amount of body damage?  We want it. Head to our site, enter the year, make, model, and the number of miles, and we'll provide an offer in less than a minute (as long as everything matches during pick up).
Why waste your week going from dealer to dealer only receive a low offer?  Why spend as much as a month of your time listing your car online only to have a private buyer change their mind?  Don't settle on selling your vehicle to a scrapyard only to spend a large chunk of your profits hiring a tow truck.  Instead, choose CashCarsBuyers for a fast, simple solution.
Less than 24-hours
Vehicles They Typically Look For
Anything, no matter the year, the condition, or the number of miles
Easy
Yes
My Car Has Damage. Can I Still Sell it Online?
Selling a car that's in great shape is a lot easier than selling one that's seen better days.  When visiting a dealer, whether it has body damage or mechanical issues, expect a sizable deduction. Why? Because they have to protect themselves, in case the problem takes a lot of time to fix. A foreign model is a solid example since ordering parts can take weeks and even months to arrive. As we mentioned earlier, the value of some vehicles can drop by as much as $1,000 per month. So, they have to account for that possibility.
With private buyers, selling a damaged car is possible, so long as you're descriptive in your listing and reflect it in the price.  The last thing you want is to go through the effort of scheduling a viewing only to have them turn their nose at something you should have mentioned.
Scrapyards don't mind if your car's not running well, because they plan to melt it down for the metal.  Just remember that they don't provide removal, so if your vehicle isn't running, expect a hefty tow bill, which might negate your profits.
When pricing a damaged car on NADA and KBB, know that you have to deduct the cost of repairs from the value.  So, if it needs a new transmission that costs $2,500, you'll have to take that off the top.  If your car has a salvaged title, it lowers the value by a considerable amount, as much as 75%.
With CashCarsBuyers, none of that matters to us.  Sure, if there's damage, we'll factor that into the offer, but so would anyone else.  The benefit of using an online instant service like ours.  Is that you don't have to shop around or deal with towing expenses.  You'll have cash in your hand in less than 24-hours.  Just have your title ready during pick up.
Speaking of the paperwork required to sell a car – let's review.
What Paperwork Will I Need to Sell My Car for Cash Today?
When selling your car online with CashCarsBuyers, the title is the only document we'll need.  It shows that you're the registered owner of the vehicle, with the authority to transfer ownership.  If your title isn't in your name, or if you've lost it, you'll have to apply for a new one at a DMV office.
Some states require constant coverage on a vehicle.  Thankfully, the moment you finalize a sale, you can call your insurance company and cancel.
When selling your car to a private buyer, you should always do your best to protect yourself.  For this reason, filling out a bill of sale is a great idea.  You should mention the date, a description of the vehicle, the names of both parties, and the selling price.  Be sure to get it notarized as well.
If you don't note the mileage on the title, you'll have to complete an odometer disclosure as well.  It documents the miles at the time of the sale for registration purposes, as well as to ensure there are no discrepancies.
Some states require that you disclose any damage totaling more than 25% of the value of the vehicle.  Be sure to check the laws in your area.
You can't sell a car if there's a lien still on it, meaning you'll have to pay it off first.  In most states, the lending institution holds onto the title until the balance gets paid. Once you do, they'll relinquish it and provide verification documents.
Is it Safe to Sell a Car Online?  Be Wary of Scams
Selling a car for cash after an instant quote online might sound too good to be true, and in some cases, it is. But it's not the only service to be wary of, private buyers and scrapyards can also be shady. Thankfully, if you take a few precautions, you reduce the chances you'll end up getting scammed.
For online services, be cautious if they won't provide a quote until seeing the vehicle. Or, if they don't offer payment before taking it away.  Be sure to check online for negative reviews, if you notice a lot of mention of shady practices, find another buyer.
For scrapyards, make sure they're licensed. If they're not, be wary of the scale, since it might have been tampered with to show a lower weight. And since the amount they offer depends on how much your car weighs, they'll use it to justify a lower offer.
With private buyers, the same goes for payment, don't let them drive away without receiving it first. Know that a lot of people make a living from buying vehicles for low amounts and then reselling them for more. If your mechanic doesn't mention an issue, don't believe a private buyer.  If you plan to meet up with someone for a showing, be sure to only do so during daylight hours, when other people are around.
If your mechanic doesn't mention an issue, don't believe a private buyer.
Sell Your Car Online to CashCarsBuyers.  Receive a Quote in Less Than 1-Minute
Here's how simple it is to sell your car online to CashCarsBuyers:
Step 1. Head to our site here and choose "Get Instant Offer."
Step 2. Enter some basic info to help us identify your vehicle.
Step 3. In less than 1-minute, you'll receive an estimate on its value.
Step 4. Once you accept the offer, our experts will schedule a quick at-home inspection.
Step 5. If everything matches up, we'll pay you cash on the spot and tow it away for FREE!
Why wait?  Visit our site to get started.  Or, contact us directly at (844)-663-7286, our professional staff is standing by.