Have you decided that an extra car on your property must now go? Have you tried to sell your other car with no luck?
Cash Cars Buyer is here to buy that extra car, whether it's running or not! We will pay you top dollar for that car and even haul it away for free!  We also buy cars that are damaged, wrecked, scrap and even a total loss.
Have you misplaced your car title? We even buy cars with out a car title!
With our nationwide outreach, we are able to get to your location in a matter of days! From east to west, north to south, it is never an issue getting to you!
One other bonus that has lots of people flock to us, is the fact that we will tow your car for free! That's right! WE offer FREE TOWING!
Another added plus to our success? Our ability to provide you an INSTANT OFFER on your car! We have a groundbreaking online tool that allows you to obtain an instant offer! And you can use it any time of day or night!
So, for the quick, easy, efficient, safe, secure and convenient way to sell your car, there is only one choice… Cash Cars Buyer!
Quick Cash For Cars- Free Towing!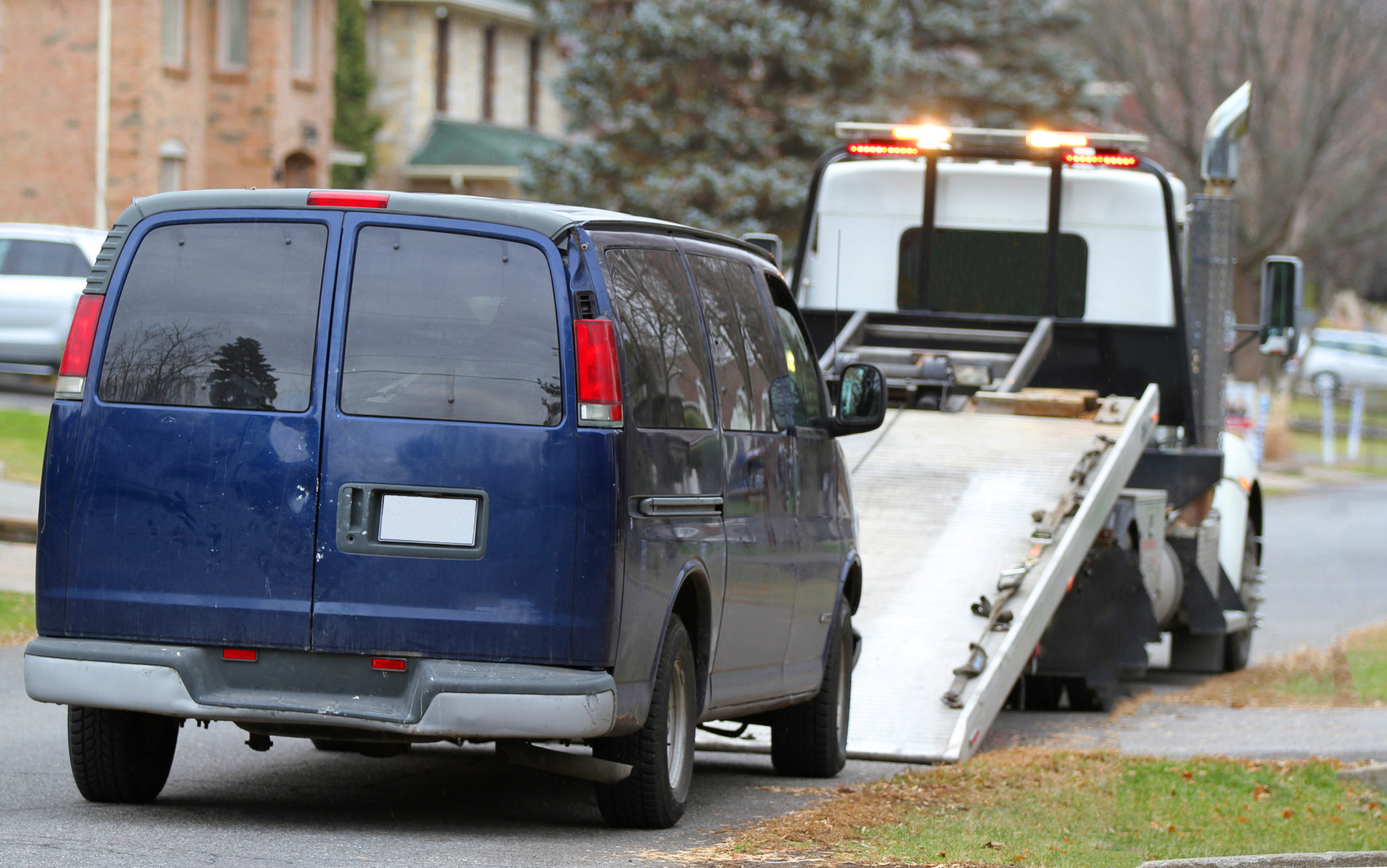 One reason that we are a successful company, is our commitment to service.  As one of the many perks to our successful car buying practices, we offer FREE towing!
Lots of times, in acts of desperation, we find that car seller will visit junkyards, scrap yards and other places that buy cars. Car sellers seek quick cash in their pockets but are truly unaware of the fees that these other companies will attach with the sale of that car.
Cash Cars Buyer is a completely free service. This means, when we buy your car, we will handle all of the towing costs!
Just enter your car's information here and you will have an instant offer on that car, FAST! Forget searching for a place that will give you money, only to ask for some of it back with outrageous fees! When you sell your car to Cash Cars Buyer, we buy it at no charge to you and will tow if for FREE! Call us and get more information now!
Instant Cash For Cars- Can I Get $500 for my Car?
Many older car owners seek a specific amount for the sale of their car and lots of times, $500 seems to be a magical number.
While wanting $500 for your car is not an unreasonable desire, there is lots that goes into the final offer for a used car. The make, model and year of a car all have to be taken into consideration. Other considerations such as the trim and location of your used car are factored into your final offer too.
Lots of times, folks are pleasantly surprised to learn that they are getting more than $500 for their car! With Cash Cars Buyer, you can be assured that you will receive top dollar for your car, each and every time!
Just enter your car's information here and let us get you that stellar offer on your car! You deserve only the best and Cash Cars Buyer is here to ensure that you receive it! Call us today!
Who Offers Cash for Cars Near Me?
Have you taken that smart phone out, in search of a place that offers you quick cash for your car? Are you creating a list of "go to places for my car" that continues to grow?
Perhaps you are looking to visit some local junkyards, to get cash for your car. Let's delve deeper into this a bit, shall we?
You make your list of junkyards to visit, with the hopes of getting some great cash for your car. You have a bill to pay or another financial commitment to meet.
So, you call a junkyard, and get a great owner on the phone. After you describe your car, you are given an offer on it that you like.
After agreeing to the offer, you make plans to have your car towed down to the junkyard and pick up your cash!  But wait.
Once you get there, the owner looks at your car and then tells you that your car is worth a lot less. So, now, the cash you were expecting has dwindled down to close to nothing.
Now you have to pay to tow your car either back home, or to another lot. You have wasted a huge chunk of your day and even came out of pocket, not making any money.
Cash Cars Buyer is near you and we are ready to buy your car the quick, easy and convenient way. Forget having to pay to tow your car so we can see it. We come to YOU, not the other way around.
Our network of agents spans the west coast, to the east coast. We have professionals in the Midwest as well as in the South.
You can be assured of personalized, quality and hassle-free services with Cash Cars Buyer. Begin your "road to cash", by entering your car's information here and then let us create a cash offer for you, that you will accept and love!
So, for the old, wrecked and junk car sellers near you, it's Cash Cars Buyer! Connect with us today!
We Offer Cash for Cars Without Car Title!
Have you searched high and low for that car title, since you have decided to sell your car? It just may not be needed. We buy cars without the car title!
We ask that you have a valid and current driver's license as well as the car registration with you, for the sale of your car.
Even without that car title, you are very well "entitled" to TOP DOLLAR for that car!  Forget the hassles, forget the games. You can even forget trying to get that car title.
Just enter your car's information here. Then, connect with us and indicate that you don't have the car title when you speak with us.
Cash Cars Buyer makes selling your car without a title easy, convenient and safe. So, connect with us today!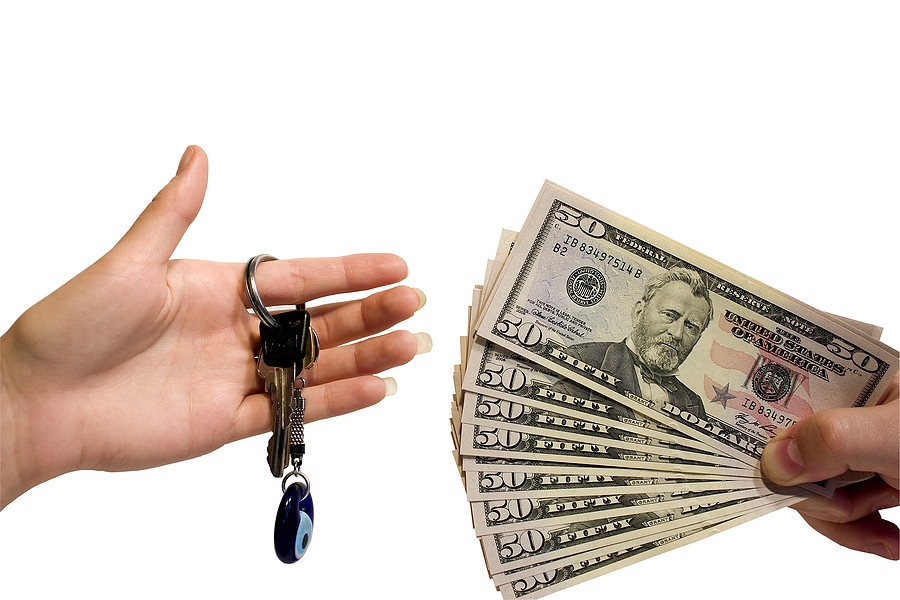 We Offer Cash for Junk Cars- INSTANT QUOTE!
Another bonus to selling your car to Cash Cars Buyer is our online junk car calculator. This state-of-the-art tool allows you to input your car's information and get an instant quote on your car in seconds!
There is no need to visit a scrap yard or even a junk yard to see what your car is worth. Why do that when you can get an immediate offer?
Our online tool will ask you the make, model and year of your car. Then you can indicate where on your car there is damage. For example, if your side-view mirror on the driver's side is broken or missing, you can type this detail in the online junk car assessor!
So, put the car keys down because there's no need for you to head out to a dealership to get an offer for your junk car.
Forget the "Google search" for "cash for junk cars", because you now have the best and we can provide an instant quote to you, for that junk car! Call Cash Cars Buyer today and get your instant quote!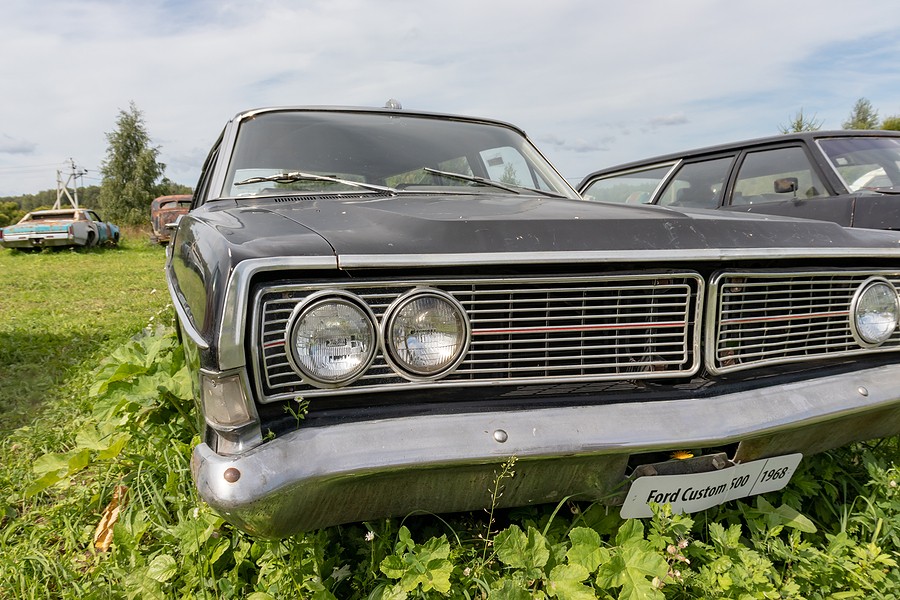 Get Quick Cash for Cars in Three Easy Steps!
Cash Cars Buyer will buy your car and offer you quick cash! Check out how easy our process is!
Enter your car's information. Just use our technologically advanced online junk car assessor tool, to enter your car's information. The more information you enter, the better your offer!
Accept your offer. Now that you have entered your car's information, you are closer to getting that quick cash for your car! Just accept the cash offer generated for you and we will make plans to come to your location and inspect your car.
Get your quick cash! When we arrive, we will look at your car from all points. When everything looks great, we will put cash in your hands, FAST!
And don't forget that the towing is on US! You never have to pay to have your car towed!
Get Cash for Cars, Running or Not!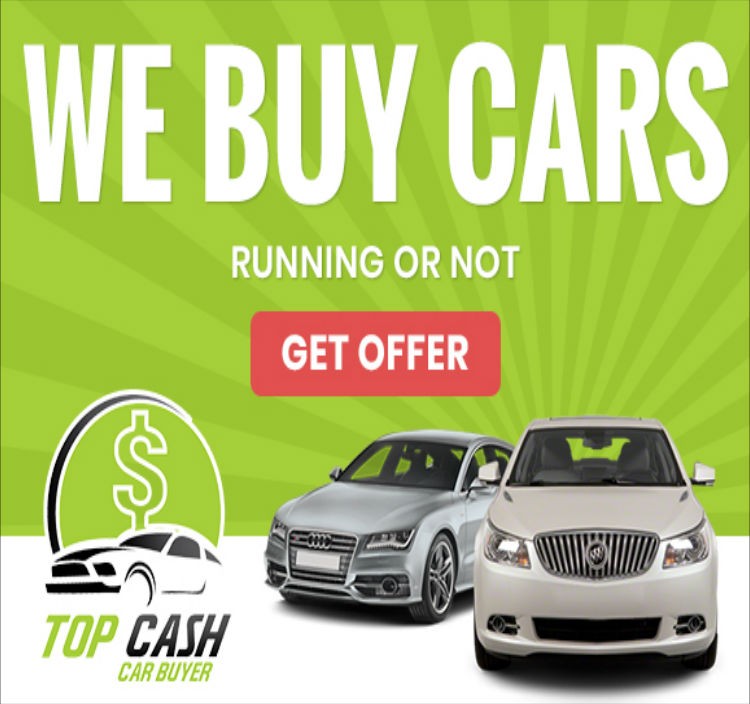 There are lots of great collections to begin. You can collect stamps. You can collect hats. You may even find joy in collecting t-shirts from exotic locations!
But the one collection that you need to get rid of, is that of those non running cars in your driveway. Those vehicles have seen their best days and now it's time to part with them. This is where Cash Cars Buyer comes in.
We buy vehicles that aren't running, and will still give you TOP DOLLAR for them! Just enter your non running vehicle's specs here and be sure to indicate that you have non-running car(s). Then, connect with us, so we can get you quick cash for that non running heap of metal on your property!
These days, the average lifespan of a new car is anywhere from 8-13 years or between 150,000-300,000 miles.
Still, especially if your car has been involved in an accident or if it's an older model, understanding how to tell if a car is totaled and if it's time to call a cash for cars business can sometimes be a challenge.
If it does end up being totaled — or if the cost of the repairs it would take to get your car safely running again is simply not worth it — you want to ensure that you get the most money possible when you're ready to get rid of your old car.
To make this happen, it's best to work with an experienced cash for cars company like Cash Cars Buyer.
Not only do we take the hassle out of selling your car, but we'll also offer you the very best prices — in some cases, up to $15,000+.
When you need to get the MOST cash from your car, truck, or SUV today, regardless of running condition, damage, or any existing loan on the vehicle, no one will beat our cash value, guaranteed!
But first, you need to learn how to know for sure that's it's time to sell your car.
Read on to know what to look for.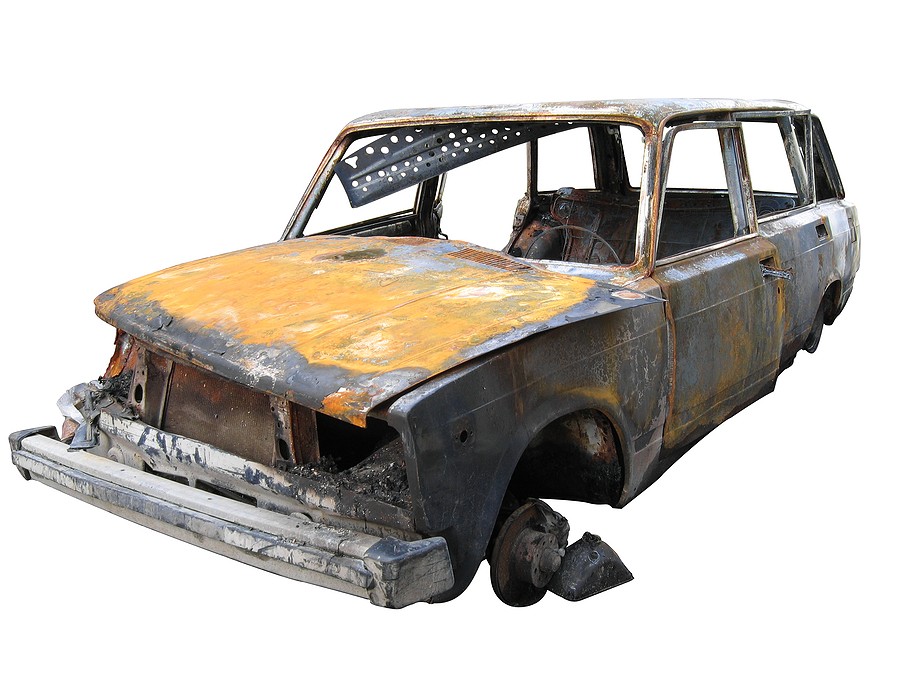 How to Tell If You Should Contact A Cash for Cars Company
First, let's discuss how to determine if your car is totaled and it's time to sell it.
Your car will be declared a total loss if it's unsafe for a mechanic to successfully repair it. It will also be seen as a total loss if you can't even drive it to the repair shop, or if damaged parts of the car obstruct the driver's view and cannot be fixed to increase visibility.
However, the best way to learn how to tell if it's time to sell your car by using what's known as the total loss formula.
Though some states may have fairly specific laws about what does and don't make a car a total loss, you'll still have a good understanding of whether or not your car is totaled and ready to sell using this formula.
First, you need to think about the actual cash value of your car — essentially, that's what your car was worth the second before your accident occurred or in the days before it stopped running. The year, make, model and the number of miles on the car will also impact its cash value.
We suggest that you use an online total loss car value calculator to determine the closest possible cash value estimate.
Then, collect an estimate for the probable repair costs you'd have to pay to get your car back on the road. If those repair costs are anywhere from 70% and higher than the actual cash value of your car, it is classified as totaled.
The Top Signs It's Time to Sell Your Car to a Cash Buyer
So, in addition to using the total loss formula, what are some of the other common signs that it's best to sell your car to Cash Cats Buyer immediately?
After all, your car doesn't always have to be completely totaled for it to still be a smart move to sell it to a cash buyer.
You may simply want to sell your car because you've outgrown it both in terms of style and size. Maybe you're graduating, expanding your family, or know that your car isn't appropriate to drive to your new job.
The car may also be completely covered in rust which, in addition to looking awful, can also pose some serious risks like fumes leaking into the car, rusty brakes, and much more.
Your car may also no longer have the standard of safety that newer cars are able to offer. You deserve the best seatbelts, airbags, headlights, lane changing and park assist technology, and adaptive cruise control. These are all things that, especially if you have a family riding with you, you absolutely need to have.
The same goes if your windows won't roll up or down, if you're constantly experiencing issues with the doors and locking mechanisms, if your AC or heat is broken, or if you see consistent leaks.
You should also junk your car if the side mirrors are gone, if it stinks, if the interior is a complete disaster, or if there are problems with your gas tank.
What to Look for in a Cash for Cars Company
Maybe some of the above signs sound a little bit too familiar, or maybe your car's repairs cost way more than its actual cash value.
You've decided that you want to sell your car for cash. Now, let's talk about what you should look for in a cash for cars company, and why our team at Cash Cars Buyers is the best in the business.
First of all, make sure that the buyer is willing to purchase your car no matter the condition that it's in. Whether it's wrecked, totaled, seriously damaged, won't run, or even if it's simply old, smart cash buyers will still be interested in your car.
Next, make sure that the car buyer you're working with has an excellent reputation. You can figure this out by reading online reviews and testimonials, or even by asking the cash buyer if they can provide you with any direct references.
You will also need to ensure that the title of the car is in your name, so that you're able to prove ownership to the cash buyer. You can also bring supporting documents related to past service and repairs, thefts and accidents, your car insurance information, an odometer reading, and anything else you'd like for us to see.
This will make the negotiation process with us even easier than it already is.
Finally, just like we do at Cash Cars Buyer, a company should offer you an instant online cash offer for your junk car. You just need to fill out your contact information and answer a few questions about the car itself, and you're good to go!
In some cases, you may even be able to get an incredible cash offer from us in as little as one hour.
Why You Should Work with Cash Cars Buyer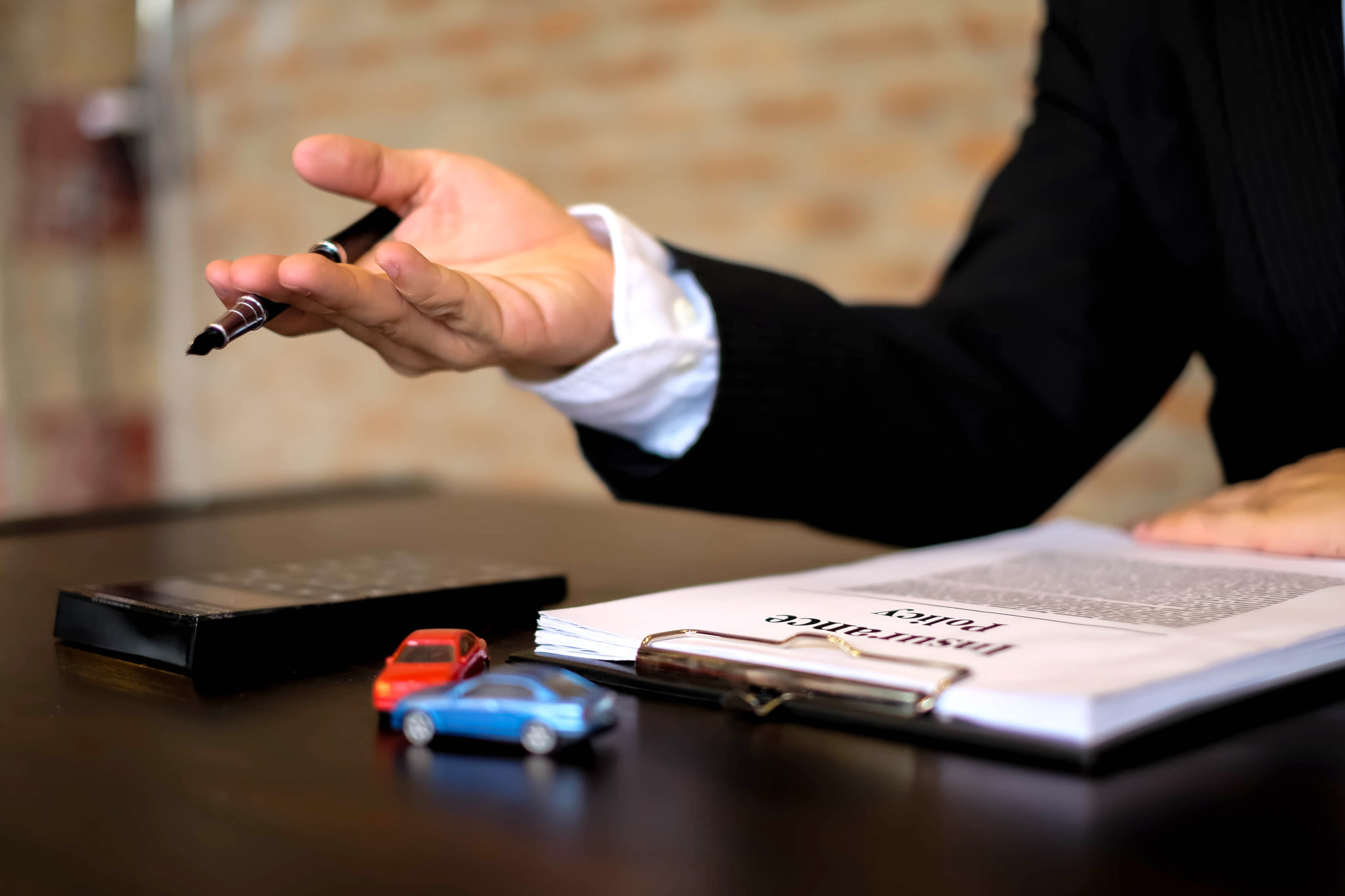 We know that you have a lot of different options when it comes to finding a cash buyer for your car.
But if you make a hasty decision, then there's a good chance that you won't receive the kind of offer that you really deserve.
One of the best things that you can do is to work with us at Cash Cars Buyer.
But what makes us a cut above the rest?
First of all, we're able to offer you fast quotes on your cars. So, especially if you need to get your hands on a little extra cash as soon as possible, reach out to us to get the ball rolling.
We also have an excellent reputation for paying the MOST cash for junk and used cars — and our glowing customer testimonials certainly prove it.
Whether your car is at your home, your office, or even in the parking lot of a business, we'll come to the location that's the most convenient for you to pick up the car.
We'll schedule a time to come pick up your vehicle, free of charge, anywhere in the lower 48 states. Then, once we have your car, we'll direct deposit your funds.
Don't get scammed out of the money you deserve by choosing to work with a disreputable cash car buyer. Instead, go with one of the most trusted names in the business — Cash Cars Buyer.
Are You Ready to Sell Your Car to Us?
We hope that this post has helped you not only to learn how to tell if it's time to sell your car for cash, but has also made it crystal-clear why Cash Cars Buyer is the only junk car buyer that you should consider working with.
We're ready to offer cash for cars and buy your 2005 or younger car, truck, or SUV today, regardless of its age or the condition it's in. If you can't come to us, then we'll work with you to schedule a convenient time for us to come pick up or tow your car — at no additional cost to you.
You can rest easy that, when you work with us, you'll get the most cash possible for your junk car — and that it won't be a complicated, long process.
So, is selling your car to Cash Cars Buyers the right choice for you?
Reach out to us today online for your free estimate, or call (844) 663-7286 now for a no-obligation quote.
We Offer Cash for Cars-Money on the Spot!
Perhaps you need a few good reasons to sell your car to Cash Cars Buyer. Great! Check out why we are the best below!
Sell your car in three easy steps!
You'll get your money on the spot!
Your junk car will be towed away for free!
Instead of you coming to us, we come to YOU!
We've been buying junk cars for over a decade now!
Our network of experienced car buyers is nationwide!
Our junk car assessor provides a fast and instant quote!
We are a licensed, bonded and insured car buying company!
We are the most reputable choice for selling your car online!
You will not find a more accomplished, devoted and dedicated junk car buying company!
So, get your instant quote for your junk car here and connect with us TODAY! Your cash for cars is ready! 844-663-7286!