CarScoops reports that Americans are holding onto their cars for longer than ever before.
With the average car being about 11.8 years old, that means that most car owners seem to be holding onto their cars until they simply can't drive them anymore.
When you can no longer drive your car, it doesn't mean it's totally lost all of its value. A junk car can still earn you some cold hard cash.
If you're interested in learning how to get rid of a car while still making money off of your initial investment, then keep reading.
Assess the State of Your Junk Car
Perhaps, your car isn't actually a piece of junk just yet! Your first step in getting rid of a car is to figure out whether or not you actually need to get rid of it.
Take it to a mechanic and have them assess the state of the car in general as well as the value of individual parts. They might tell you that there's more current value in the car than you might get for selling it as "junk."
This affects how you market your car and the value you're asking for it. If it's driveable and still holds a bit of value, then it might be worth driving it for a while.
Save up money, then sell it in a few months to increase the overall amount of cash you get in the long run. This can help you purchase a better, more functional car than you might have originally.
Regardless of whether you decide to sell your car now or later, assessing the current state of seemingly junk car will help you understand the value.
This is important, as it's not wise to go into any auto selling situation without knowing the value of what you're offering.
Be smart. Take your car to a mechanic first and get a nice quote on the car and the parts. Sometimes, selling parts individually makes more sense. Sometimes, it's going to be better to sell the car as is.
Figure Out How to Get Rid of a Car for Cash
If you're thinking about how to get rid of an old car, you've got a few options. These will depend on your preferences and the amount of money you're trying to get out of the auto.
Junk car removal, for example, might seem like an easy route to take. However, sometimes independently selling your car will get you more for your money.
Here's what to know about each method.
Sell Your Car or Trade It In
Perhaps one of the quickest ways to remove an old junk car is to take it to a local car dealership and try to sell it or trade it in. They'll usually assess the value, give you a quote, and you can either accept or decline the offer.
However, some dealerships only do this if you're planning on purchasing another car from them. They'll discount the price of your junk car from the value of your new car and call it a deal.
If you don't plan on getting another car, or you can't find a car dealership that accepts junk cars, then you can browse around your local junkyards.
Or, you can sell your car independently yourself. In order to do this, you'll need to follow a few steps:
Set a fair price. This is why the aforementioned first step was so important.
Get all your paperwork in order. The paperwork for selling a car usually includes the title, bill of sale, and maintenance records.
Take photos and create an ad. Be honest about the state of the car.
List your car online and be safe! Don't meet up with anybody alone and always try to meet in public places. If the car doesn't run and they're coming to your home to see it, make sure you have someone at home with you when they arrive.
Junk cars actually aren't that hard to sell. Rehauling old junk cars is actually a pretty popular pastime, which means that someone will want what you have.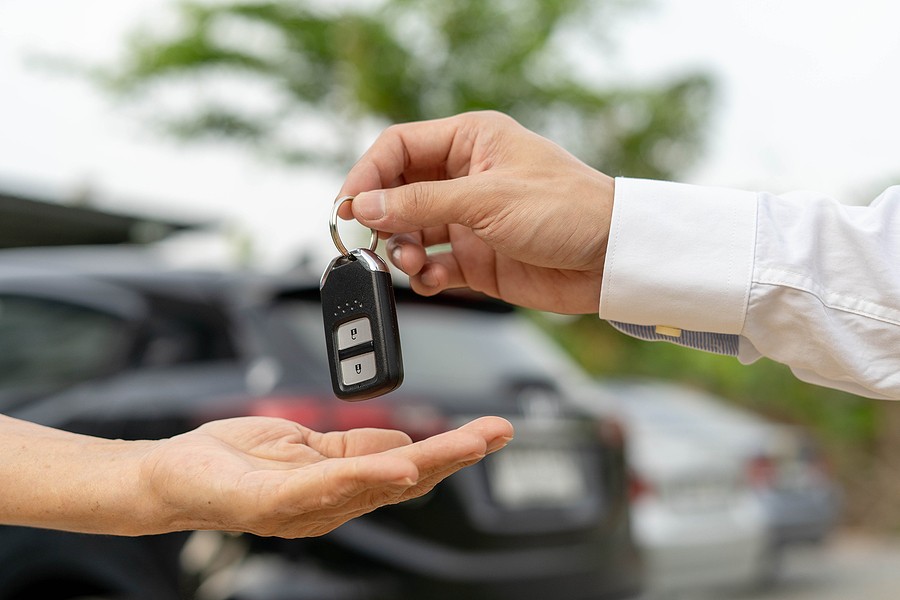 Donate Your Junk Car to Charity
Donating a junk car to charity is often something that many people overlook as they don't think there's any value in it. That's not true!
While you won't get any cash upfront for donating your car, it's a great way to contribute to society.
In terms of monetary value, the charity or non-profit will give you a tax receipt for the fair market value of the vehicle.
You can then use this the following calendar year when you're preparing your income taxes. It will count as a contribution that you're able to deduct from your overall income.
This counts as cash!
It's also just a nice way to give back to your community. If you don't need that much cash for your junk car, try searching online for the best charities that need cars or parts that you have.
If you're going to go this route and your car is worth more than $500, it's important that you familiarize yourself with Section A Form 8283. You'll need to fill it out and attach it to your tax return when you file.
If your junk car is (miraculously) worth more than $5,000 then you'll need to fill out Section B.
Sell a Junk Car for Parts
Selling a junk car for parts is perhaps one of the most common things that people with junk cars do.
Oftentimes, the individual parts are worth more than the car might be as a whole. Or, you can more easily sell parts to various different individuals rather than trying to find one person to purchase and haul off the entire car.
There's actually a pretty huge demand for car parts. Some of the most popular car parts that people look for are:
Electronics (power door locks, window motors, and radios)
Tires and Rims
Windshields or Windows
Metal Body Panels
This is great news for people with junk cars. Sometimes when the motor fails or there's another huge mechanical issue, it doesn't make sense to fix it. It's more financially wise to simply sell it.
In this case, you can get money for other parts of the car. Selling them individually to various different people is also one wise tactic.
People who want to purchase parts together usually ask for a bundle price. However, if you need to get rid of your junk car fast, then this might work for you.
As an added plus, once you're done selling off all the car parts, you can sell any leftover metal to scrap metal companies.
Never underestimate the total value of every single part of your car, even if you think it's "junk."
Sell a Junk Car to a Removal Service
How to get rid of your car for cash? Sell it to a car removal service. They'll even take the hassle out of the process for you and come pick it up from your home or lot.
Start by performing a quick Google search of car removal services in your area. Type in "junk car in Chicago" and you'll likely see several listings.
If your car is a model 2000 or newer, you might qualify for a trade-in or purchase from Cash Cars Buyer.
Count on:
Free car pickup
Handling of all the necessary documentation
Fast, on-the-spot payment
The best in pricing
This is also a great option for people who don't have the physical title of their car. Most of the time, this isn't an issue if you're selling a junk car to a removal service.
It's also a great way to receive payment in cold hard cash!
In terms of ways to get rid of a car that doesn't run anymore, this method is probably the easiest and the fastest. You don't have to list your car, upload photos, or even bother meeting potential buyers.
Simply get a cash offer, accept, and let the junk removal service come and get the car.
Get an Instant Cash Offer
When it comes to how to get rid of a car, you've definitely got options. Whether the car runs or not, it usually doesn't matter.
If your car doesn't run anymore, then it's best to contact a junk car removal service so that they can come and physically take the car off your hands.
If your car does still run, then you'll want to contact a company that will still come and take the car off your hands for free.
Ready to get rid of a car that you no longer need or want? Fill out our form to receive an instant cash offer for your used or junk car.
Simply fill out the make, model, year, mileage, and a few other pieces of information. We'll get back to you ASAP with an offer. If you decide to take it, then we'll come and pick up the car for you, for free!