Is your daily driver not as reliable as it once was? As vehicles age, they start to cost more and more to maintain. Which is especially draining if you do not have the extra cash sitting around to keep them on the road. If you live in Chicago and aren't sure your personal car will make it through the winter – maybe it's time to retire it. Instead of spending your hard-earned dollars, perhaps it's time you got paid. Let's look at how to get cash for cars in Chicago, whether they're running or not.
What is a "Junk" Car?
When we say "junk," we mean a vehicle that now costs more to maintain than it's worth. Maybe it is an older car, and the transmission is going out. Or perhaps the engine blew, and it's been stranded in the driveway ever since.
If something like this has happened to you, and you aren't sure of the options available. Great news – we're going to explore exactly that.
First, we'll look at how to determine the value of your junk car, then we'll look at how to prepare it for sale. And lastly, we'll examine the types of places that pay cash for cars in Chicago.
How Much is a Junk Car Worth?
As you may have guessed, a vehicle labeled as "junk" is not worth as much as one that's running strong.  The first step in determining its value is to find out what similar models are selling for in your area.  If it's in especially bad shape, it may be worth more as scrap, so we'll explore that as well.  We'll also look at which types of vehicles are popular, and why that matters when trying to get cash for cars in Chicago:
These two sites are the most popular of their kind. Simply enter the make and model of the vehicle, the trim level, and the number of miles, and its value will show. Why are these values so important? Because every private buyer (as well as dealers) in the country uses these same figures. It's important to note, though, that if your vehicle has a salvaged title, the price you can expect to receive is only a fraction of what's shown (around 25%). Other things that make an impact are high miles (think over 100,000), and the vehicle's age (more than 10 years old).
If the cost to repair is too high, the car may be worth more when scrapped. This means that instead of selling it to someone that will fix it for further use. You're selling it for the cost of its metal and parts. The first step is to find the current price of scrap metal. Then, you'll need to have the vehicle weighed using a certified scale (often found at a reputable scrap yard). With this in mind, it should make sense that the bigger the vehicle, the more it's value. Also, if any of the major parts (engine, transmission, etc.) aren't working, you can expect a lower offer.
Some vehicles are worth more than others. Whether that's because of how well they were received, their reliability, or their weight. Something like say, a Dodge Neon, wasn't well-known for being "long-lasting." Especially when compared to something like a Toyota Camry, which is known for its longevity.
Getting cash for cars in Chicago isn't too hard if it's newer and has low miles. Sadly, not everyone can afford to replace their daily drivers as often as they'd like. Why do the year and miles matter? Mostly, it's because lenders don't usually borrow on vehicles more than 10 years old, or with much more than 100,000 miles. The other reason is that the older the car, and the more miles it has, often translates to more mechanical issues.
Who Buys Junk Cars in Chicago?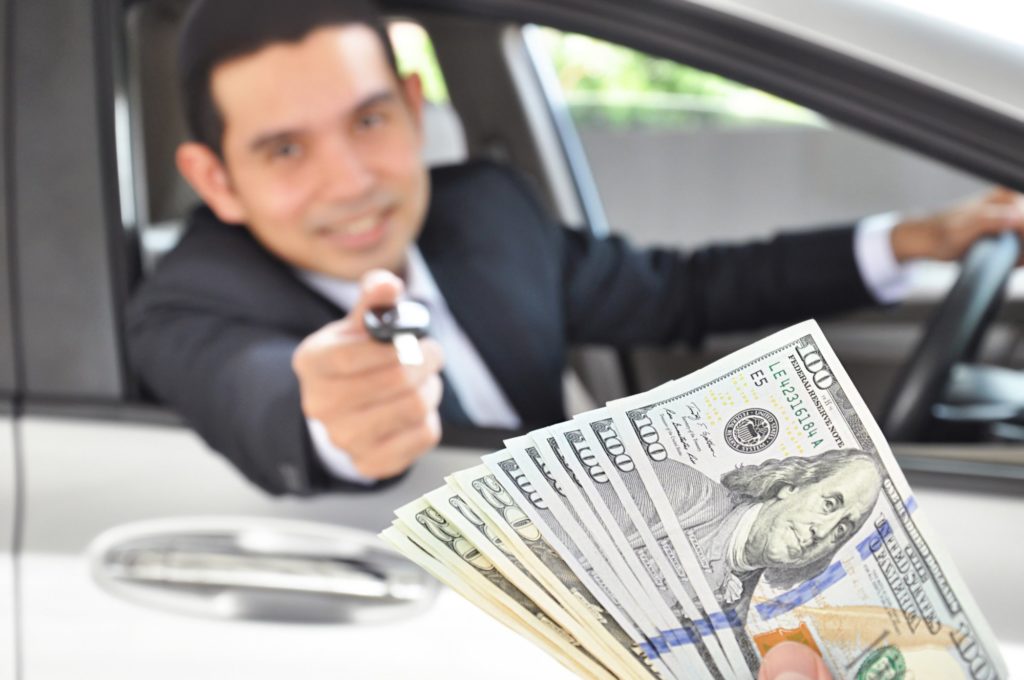 Now that you know the main things that help determine the value of a junk car.  Let's look at the different places that pay cash for cars in Chicago:
A dealership is probably the first place that comes to mind when it comes to selling a vehicle. Sadly, if your car is junk, meaning it's in bad shape, is old, or has high miles – a dealership likely isn't interested. Why? Because dealers make their money by "flipping" vehicles, meaning they repair them and then sell them. If there's too much work required to get it running smoothly, or if it's too old for lenders to borrow on, they'll decline to make an offer.
If your goal is to get the highest amount possible for your vehicle, a private party is a great way to go. Sites like Craigslist or Facebook Marketplace can make getting cash for cars in Chicago easier than ever. The issue with a private buyer is that it can take a while to complete the sale if the buyer wants to have the car inspected. They can also change their minds, lowball on offers, and have difficulty securing payment.
If a dealership isn't interested in your junk car, and a private car buyer seems like too much hassle, your best bet may be a junk/scrap yard. The thing to keep in mind when dealing with such a place is that unless they're licensed, you risk being scammed. For the best experience, make sure to ask if they're licensed and if their scale is certified. You should also ask for payment up-front, before signing over the title.
Tips for Selling a Junk Car
Now that you have a better idea of who pays cash for cars in Chicago. Let's review a few tips for ensuring you have a smooth experience:
Being honest about what you're selling helps ensure you don't run into complications that can cause a sale to fall apart. Things like the number of miles on the odometer.  Whether the car has been in a wreck.  Or the options the vehicle has – all of these can halt a sale before it's concluded.  Save yourself and the buyer as much time as possible, by disclosing as much as you can up-front.
Especially when selling to a private buyer, giving the vehicle a wash beforehand can go a long way.  Imagine you were buying a car, and it was clean and polished, would you not be more inclined to pay more for it?
If you're listing a junk car for sale, one of the best things you can do is provide buyers with decent photos.  You should take a photo showing the front fascia, the rear, and one from each side. Bonus points for angled shots showing the length of the vehicle.  For the interior, try to get a photo from the angle of each door, one showing the dash, and one of the cargo areas.
There's not much worse than thinking you have a vehicle sold, only to find out you're missing the proper paperwork to finalize it. Do yourself a favor and make sure you have the title of the vehicle – in your name – so that you can sign it over to buyers. For more information on obtaining a title-of-ownership, or if it isn't in your name, check out our earlier post – here.
Have a Mechanic Inspect it
You should always understand what's wrong with your vehicle, to ensure you aren't lowballed on offers. If a buyer wants to offer less due to a repair that's quickly resolved, it may be worth your time to fix it first. Or at the very least, show the buyer the quote from your mechanic.
Or – You Can Choose the Easiest Option for Getting Cash for Cars in Chicago
We'd now like to introduce ourselves – we're Cash Car Buyers. Like our name says, we pay cash for cars in Chicago. Any car, truck, or SUV, no matter the shape, if the miles are high, or if it's old. We aim to put cash in your hand in as little as 24-hours – it's that simple. Did we mention we'll even tow it away for free?
Here's a quick look at how our process works:
Step 1. Head to our site here and choose "Get Instant Offer."
Step 2. Enter some basic info to help us identify your vehicle.
Step 3. In less than 1-minute, you'll receive an estimate on its value.
Step 4. Once you accept the offer, our experts will schedule a quick at-home inspection.
Step 5. If everything matches up, we'll pay you cash on the spot and tow it away for FREE.
Why waste another minute? If you're tired of dealing with a junk car that's hindering you from going about your daily life, get rid of it. Don't stress yourself out negotiating with dealers. Or weeding out less than reputable scrap yards. Or being lowballed by private buyers. Instead – choose Cash Cars Buyers, Chicago's best means of selling a junk car for cash.