Did you know that there are nearly 7,000 recycling facilities in the US alone? These centers focus on recycling nearly 12 million vehicles every year, bringing revenue of approximately $25 billion.
This is a good thing because raw materials are used more effectively and the recycling process allows people to sell their junk car for cash.
You probably saw a lot of "we buy junk cars" advertisements on the internet and most of them are true. You can legitimately get rid of your old vehicle and bank good money which can be used to purchase another vehicle in the future.
Keep reading to find out how the process works and what are your benefits if you take advantage of it.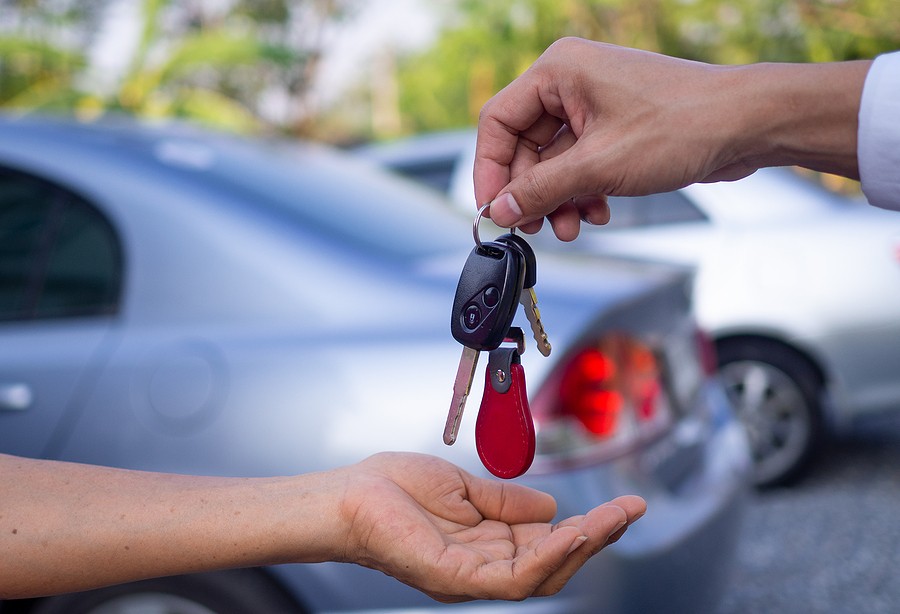 We Buy Junk Cars – Everything You Need To Know About This Process
There are many companies out there which buy vehicles, so you can benefit from this service anywhere you are in the US. Here's how it works:
1. Fill In an Online Form
The first step is to find a legitimate business to sell your car to and complete the online form. This form contains vital information such as the make and model of your vehicle, your name, zip code and the manufacturing year for your car.
You fill in this form so you can receive a customized free quote from the company which buys your car. Based on the data you entered, you might get from $500 to $10,000 or even more for your old vehicle, depending on its condition and other factors.
For example, if your vehicle is barely scratched, a little bit rusty, and no older than 5-10 years then you should expect to get a decent sum of money for it. If all the internal components and systems are working properly such as air conditioning, radio, electric windows, etc then again, you'll receive a higher sum of money.
2. Get Approved
In about 24 to 48 hours, you'll receive an answer from the company. If you get approved, you should get ready for a brief car inspection. Don't forget to make room in your pocket for the cash you'll receive. When it comes to picking up and towing, don't worry, these services are free and provided by the company which buys your car.
3. Get Your Money and Celebrate
The guys from the buying company will eventually show up at your door to pick up the vehicle. If it is in the condition you mentioned and everything is ok, you'll receive the promised payment on the spot.
Your old vehicle can be recycled in various ways. For example, it can be used as scrap metal, it can be disassembled and sold as separate components or it might be bought by someone else who might try to recondition the vehicle.
After you have received the money, you can do everything you want with it! For example, most people add some of their savings and buy a brand new and more luxurious vehicles. Others go on vacation, start a business, etc. The possibilities are endless.
Learn The Benefits Of Selling Your Junk Car
There are many reasons why you should sell your junk cars. This is a quick transaction which brings easy money and a lot of other benefits such as the following ones:
1. Save Time
You might decide to deal with the process of selling your old car on your own. You might attempt to make small repairs, advertise your vehicle online and have people calling you to ask about its condition. You also have to be prepared to receive inspections from people who are interested in buying your car.
But all of this takes a great deal of time. You also need to have a lot of patience with your clients and negotiate the best possible price. On the other hand, selling your car to a company can save a lot of time and hassle, enabling you to focus on more important aspects of your life.
2. Get High Payouts
It really depends on the nature of your vehicle, but many companies these days are willing to pay top dollar for a junk car. That's because there is a high demand for automotive parts and components, so your vehicle can get disassembled and sold to someone else.
It would be hard to estimate how much you get for your car, but chances are that you'll receive more money than if you would sell the vehicle on your own, especially when factoring in the time spent on advertising, etc.
3. Every Make and Model is Accepted
Are you worried that your vehicle might not be picked out? You shouldn't.
Today's companies buy almost all types of vehicles, whether you have a sedan, SUV, pickup truck, regular truck, sports car, etc. The newer your vehicle is, the more money you will get for it. Also, keep in mind that companies buy all kinds of cars, whether they're just old and rusty or in a very bad condition and almost un-drivable.
4. Safe, Confidential, and Secure
You might be happy to find out that this transaction is completely legal, fast, and confidential. You get paid cash money for your vehicle, you get a receipt, and you can have your money on the spot, right when your car is being towed. There are no hidden fees, fine print or something that can work in your disadvantage. This is one of the reasons why so many people take advantage of this service to make quick and easy money.
Sell Your Old Vehicle Today!
As you can see, the process of selling an old vehicle is simple and efficient. We buy junk cars and offer free towing to our customers, so make sure you contact us today to learn exactly how much you'll receive for your vehicle.
Also, don't forget to check out our article on how to sell your junk car. It's an interesting and detailed guide similar to this one on what to do before letting the guys tow away your old car.