Have you been in a wreck that left you with a totaled car? Or perhaps your daily driver called it quits recently, and you're unsure what to do. If you're stuck with a vehicle that's no longer meeting its end of the bargain, maybe it's time to get rid of it. The good news is that no matter how bad of shape it's in, you can at least sell it for some cash. Who buys junk cars? Lots of places, but some are better than others. The most common place to sell a junk car includes dealers, scrapyards, and private buyers. Let's look at each in detail to learn where will benefit you the most.
But first, we'd like to introduce ourselves.
A Quick Introduction
We're Cash Cars Buyers. A nationwide network of junk car buyers with one goal in mind. To pay you a decent amount of cash for your junker, as fast as possible. You read that right – our entire business model revolves around taking the hassle out of selling a junk car.
How does it work? It's simple, we'll explain:
Step 1. Head to our site here and choose "Get Instant Offer."
Step 2. Enter some basic info to help us identify your vehicle.
Step 3. In less than 1-minute, you'll receive an estimate on its value.
Step 4. Once you accept the offer, our experts will schedule a quick at-home inspection.
Step 5. If everything matches up, we'll pay you cash on the spot and tow it away for FREE.
Sounds a little too easy, right? That's the thing – it truly is as simple as we say. We get it though; most hope to get as much as possible for their car, whether it's junk or not. If you're gung-ho about selling it via standard methods, we'd still like to give some advice on doing so.
Who Buys Junk Cars Near Me?
Now that we've shown you the easy way to sell a junker.  Let's review the other places and people who buy junk cars near you.
If you want to attempt selling your car to a private buyer, know that some effort is often required.  People who buy junk cars are usually a little leery due to the added risk.  To ease their minds, be sure to be honest about what you're selling when you market it.  Sites like Craigslist and Facebook Marketplace are very handy, and if you're up-front in your listing you should be able to find some traction.
Bonus Tip When Selling to a Private Party – Take good photos. Shoppers respect being able to see various angles of a car when browsing. Junk car buyers aren't often too picky. But letting them know what they're getting themselves into can go a long way towards selling a junk car.
If your ride is truly a junker, your best bet on getting paid might be at a scrapyard. How come? Because scrapyards don't often make their money by reselling cars. Instead, they profit the most by parting them out and melting them down. Be sure and stay up-to-date on the current price of scrap metal to ensure you're getting a fair price. With this in mind, it should make sense that large models are worth more than small ones.
Bonus Tip When Selling to a Scrapyard – Make sure they're licensed. Sadly, the scrapyard industry has built a shady name for itself. They're not all bad, but to ensure you don't get scammed, try to stick with a well-known yard.
A dealer is likely the first place most think of when selling a car. But what about a "junk" car? Remember, dealers make their money by buying, fixing, and then reselling vehicles. So, if the ride they're buying needs a lot of work to fix, then reselling it for a profit makes less sense. The other thing to watch out for is if the car has a salvaged title-of-ownership. A big part of dealer profit margins involves selling extended warranties. If the title is invalid, it's no longer an option for them.
Bonus Tip When Selling to a Dealer – Call before showing up. The last thing you want to do is limp, or tow your junk car to a dealer only to have them turn you down right away. Be sure and let them know its exact condition.
How to Get the Most for a Junk Car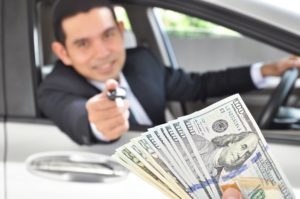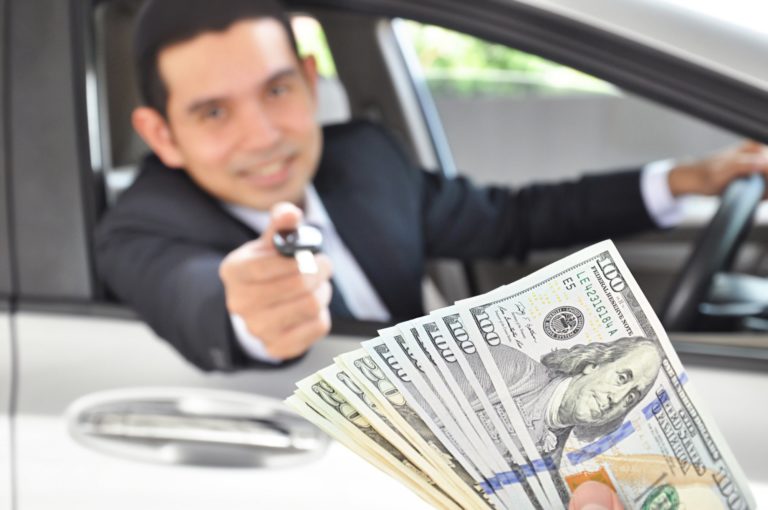 Now that we've gone over who buys junk cars.  Let's look at how to get the most for one.
Kelly Blue Book and NADA Guides are the two most popular online pricing tools available. Not only does every dealer in the country use them, but most private buyers and sellers do as well. The thing to note is that if your car has a salvaged title, the amount you can expect is closer to only a third of what's shown. Other things that can lessen the value is high mileage, or if it's more than 10-years old.
No matter how much of a history you have with your car, if it's junk, don't expect to retire from selling it. A great way to hone in on the actual value of a vehicle. Is to take it to a mechanic for an estimate on getting it back to working order. If the price to repair it is more than its value, don't be too surprised if offers are less than expected.
Don't Forget the Tow Bill
In a perfect world, you'd list your car for sale, and someone would show up to take it away. Or, you'd take it to a dealer, and they'd pay you cash on the spot. But what if it's not running, what then? You may need to hire a tow truck, which is pricey. For a short distance, the average cost is around $100. For longer hauls, this can reach $200, $300, or even more.
How to Prepare a Junk Car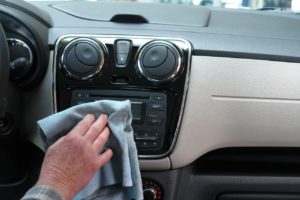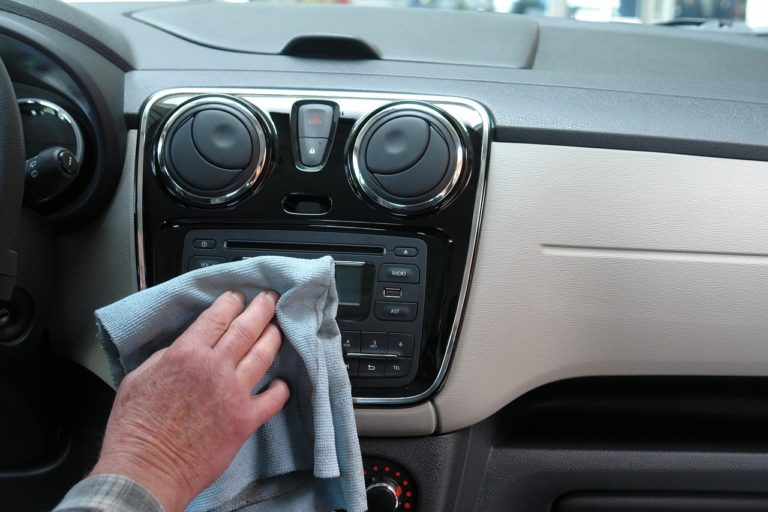 Now that you know the places and people who buy junk cars, and how to get the most for one. Let's review how to prepare it to ensure things go smoothly.
Washing your car before you sell it is one of those things that almost goes without saying. A simple wash and wax can go a long way towards making your car more appealing to a buyer. The same goes for detailing the interior. Is washing it always relevant? Not necessarily, not if you're selling it to a scrapyard. Why? Because its parts and weight are more valuable than appearance.
Have your Paperwork Ready
The last thing you want is to get to the point where you've found a buyer, but don't have your paperwork in order. Before you begin the process, make sure you have a valid title, and that it's in your name. If you don't, or it's not, you'll want to head to your local DMV office and get things squared away. Is a title always required? The law varies depending on the state you're in, and unless the vehicle is much older, yes, it's needed.
Imagine you've found someone to buy your junk car, and you now have a wad of cash in your pocket. But then, you remember you left something priceless in the glove-box. Jewelry, electronics, paperwork, these are all easy to forget. Do yourself a favor and give your car a final sweep before finalizing the sale. To truly get the most when selling a junk car. Check out our previous article on parts and accessories you may be able to sell separately.
Donating a Junk Car
If you're looking to give back a little to society. Rather than sell your junker, maybe you should consider donating it. One of the great things about donating a car, besides the "feel good" factor, is the tax write-off. As well as the free removal often provided. Here are a few tips to ensure things go as planned.
The first thing to check when donating a car is if they're legit. How can you tell? Real charities register as non-profits, known as a 501(c)(3) groups. Anything other than this and you risk losing any tax benefits.
To claim the tax benefits linked with donating a junk car. You want to make sure you get a receipt, also known as a Donation Bill of Sale. For more info on donating, check out our previous article here.
Who Buys Junk Cars?  We Buy Junk Cars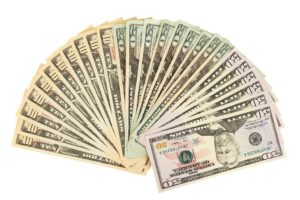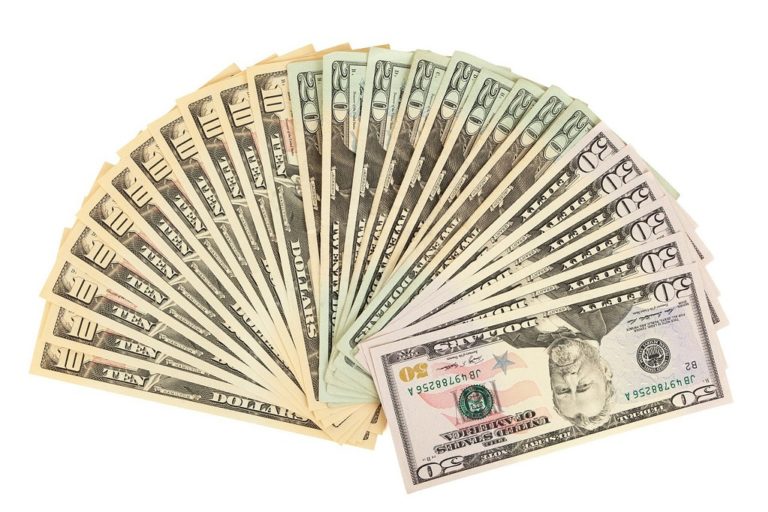 You should now have all the information needed to sell a junk car. You should have a better idea of who buys junk cars in your area, how to price one, and how to prepare it.
But, if you're running short on time and need to sell a junk car fast, consider Cash Cars Buyers. Our professional staff is standing by ready to assist 24-hours a day, 7-days a week. Head to our site here to get the process started, or contact us directly at (844)-663-7286.