Darn that junk car in the driveway, it's ugly, it doesn't run, and it's not doing anyone any good. Have you considered selling it? You might think it's not worth anything, that you're stuck with it.  But what if we told you it might be worth a wad of cash? Oh, we know, selling a car (especially an unsightly, broken down one) is never fun.  However, did you know that options that exist that you can utilize without even getting out of bed?  Have we piqued your interest yet?  Stop scouring the web for things like "who pays cash for cars near me?" Because there's really only one option worth your time.  What is it?
CashCarsBuyers pays top cash for cars in your area.  Need cash quickly?  Does less than 24-hours sound good?  We provide FREE instant quotes, so you know the exact amount you'll get.  Not only that, but we'll also tow it away for FREE.  In most cases, no title is no problem.
Sound too good to be true?  Is getting paid for that hunk of junk collecting dust and leaking oil in the driveway even possible?  Yes! That's music to our ears.  We love rust, we adore missing tires, we pine over the smell of burning oil.
Let's make a deal, ok? Give us until the end of this article to convince you.  If you still don't believe us by the time you've finished, you can go back to letting your junker collect dust.  But if we do, you have to request an instant quote from us. Sound fair?
-Cracks knuckles- Challenge accepted.
Who Pays Top Cash for Junk Cars Near Me? We Do
Who are we? CashCarsBuyers is a nationwide network of junk car buyers dedicated to providing a fast, uncomplicated sale. Body damage? Totally fine. Not running? No worries, we'll tow it away free of charge. Ugly? Excuse you! We want it. Enough about us though, we've got a whole article to convince you why we're the best. Let's look at a few of the options you've likely heard of before.
If you're trying to sell a junk car in your area to a dealer. It's always a solid idea to call beforehand to inquire whether they purchase cars that are -ahem- less than ideal. Here's what a typical phone call might sound like:
You: "Hey, XYZ Motors! I wanted to inquire if you pay cash for cars in my area?"
Them: "Of course we do! Will you just be selling? Or would you like to replace it with something new?"
You: "No, I don't need anything, I just want to sell it."
Them: "Oh, ok, let me put you on hold."
-5-minutes later-
Them: "Hello! Yes, we pay cash for cars. Can you tell me more about your vehicle?"
You: "Of course, it's a 2001 Ford Explorer with 150,000 miles. There's a little bit of body damage, and I'm sure it's leaking oil. How much is it worth?"
Them: "And you're sure you wouldn't be interested in replacing it with something new?
You: "Yes, I'm sure."
Them: "I'm sorry we're not interested in older cars with high mileage. Especially if it has body damage and engine issues."
We're not even badmouthing dealers.  The truth of the matter is that unless you're talking to one that specializes in buying and selling "as-is" cars. You'll receive the same answer from just about all of them. The reason is that dealers have to protect themselves from liability.
If they buy a car and plan to sell it, it needs to make sense financially. Body damage and engine issues are costly to repair.  And the only way for them to make up for such an expense is to offer you a value that's far below what it's worth. And that is if they even make an offer at all. The other thing to consider is that no dealer will commit to a price until they've seen it. And if your car isn't operational, you'll have to hire a tow truck. If the sale falls through, you'll have to hire one to bring it back home as well.
What types of cars, trucks, and SUVs do dealers buy? Newer ones, no more than 10-years old, with preferably less than 120,000 miles. If it's far beyond either of those, there's just no way for them to turn a profit off selling it. Not unless you plan to buy something as well.
You're likely still asking yourself: "who pays cash for cars near me?" If you take dealers off the list, that leaves private buyers and scrapyards. Let's take a look.
-Psst, CashCarsBuyers does too-
Private Buyers (On Craigslist)
Finding a private buyer (or looker) in your area is simple thanks to online listing sites like Craigslist. While posting a vehicle on Craigslist used to be free, there's now a $5 fee, which, in our opinion, is more than fair. If you've got all the time in the world, and you are ok meeting someone in person so they can look. Then selling your car to a private party is a great idea. Let's look at a few tips to ensure decent results.
Be Descriptive in Your Listing
Part of selling a car to a private buyer is not wasting time whenever possible.  By giving a ton of great information in your listing, you reduce the chances of blindsiding a shopper.  The last thing you want is to schedule a viewing and have them point to something that deters them from buying your car. If there are good things about your vehicle, mention them, but don't forget to mention the negatives as well.
Don't try to hide body damage. Instead, disclose it. The same goes for engine issues. If there's an oil leak, or if it's been running rough for a while, let them know. Here's an example of a Bad VS Good listing.
Bad Example
2001 Ford Explorer with 150,000 miles. Well cared for and maintained. The tires are decent, and it has a clean title.  Contact me at XXX-XXX-XXXX.
Good Example
2001 Ford Explorer with 150,000 miles.  Well cared for and maintained.  Light body damage on front bumper and driver side door due to a parking lot fender bender.  There is a small oil leak due to a worn seal, but I've taken it to a mechanic, and it's not detrimental (receipt available).  The tires are decent, with about a half-inch of tread left.  There are no engine lights, and it has a clean title.  Call or text John at XXX-XXX-XXXX or reply directly to this listing to communicate via e-mail.
While the Bad example is sure to get responses, it doesn't mention any of the negatives.  There's a good chance you get someone to view your car, but there's an equal chance you surprise them due to the damage.  It's better to have one person look, and buy, then to have 5 people look and none do.
Take Several Great Photos
People are visual creatures.  We like to know what we're going to look at before investing our time. There's no better way to do so, then to provide an assortment of images (alongside your detailed listing) showing your car from several angles.
How many? As many as it takes to show the car from each angle.  We suggest one from the front and one from the rear, and an angled shot of both sides.  For the interior, take one showing the dash and miles, one of the cargo areas, and one from each door.
Stay Safe
The truth of the matter is that there are a lot of weirdos out there. If you're going to show your vehicle, be sure to do so during daylight hours.  If you plan to bring it to their location, make sure it's in a crowded area. Consider telling a friend, or bringing one along.
Another step you can take to protect yourself is to include a Bill of Sale if they do want to finalize a purchase.  While it's not required, it's a great way to document the sale.  Be sure to include the names of both parties, a description of the vehicle, the selling price, and the date.
Even following the above steps won't guarantee a sale, but they will increase your chances. Still asking yourself: "who pays cash for cars near me?" The answer is that private buyers do.  Selling a car to a private buyer takes time, that's all there is to it. However, if you're able to handle the challenges involved. You're likely to end up with a higher amount than if you went another direction.
Let's now take a look at selling a car to a scrapyard.
When is selling a car to a scrapyard a good option? When you've exhausted the other options.  Why? Because selling your car for scrap means you acknowledge it's precisely that, scrap. Sure, there's nothing wrong with that, whatever pays the bills, right?  Scrapyards most likely won't try to sell your car after they've purchased it. Instead, they will sell it in pieces, removing parts and selling them separately.  Whatever is left will get melted down for scrap metal.
The bigger your car, the more it weighs, which, for a scrapyard, means more metal.  For you, this means more cash in your hand.  If you have a large truck or SUV, you're sure to get more for it than if you're selling a small sedan.
To squeeze as much cash out of the process as possible, you might consider removing valuable parts yourself.  Some of these include exhaust systems, rims and tires, and audio systems. Sure, it means a little more work, since you'll have to list them for sale.  But if a dealer says no, and you're not willing to sell it yourself, it's the best way to increase the amount you receive.
Be sure to only work with scrapyards that are licensed.  This will ensure they have a certified scale, which means they won't try to offer you an absurd amount.  You should keep an eye on the current price of scrap metal, which rises and falls like the stock market.  If waiting for it to increase, means more money, doing so might be a good idea.
Now that you have a better idea of who pays cash for cars in your area.  Let's look at a few common questions when it comes to selling a junk car.
Common Questions When Selling a Car for Cash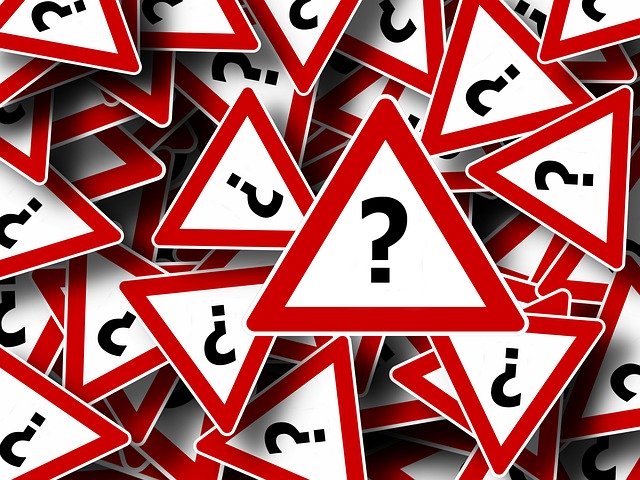 How Much Will It Cost to Tow a Car?
Having your car hauled from one place to another is costly.  How much? There's usually a base charge, no matter how far it needs to go.  Expect to pay between $30 to $100 for 5 to 7 miles, between $100 to $250 for up to 40 miles, and $250 to $600 for up to 100 miles. Who provides free towing? Not dealers or scrapyards, but a private buyer might.  Guess what, CashCarsBuyers does.
Great news, because in most cases, no title is no problem.  If you do have one, though, be sure to have it available at the time of sale.
How Does the Condition of My Car Factor In?
Think of it like this, if there's $1,000 in damage, you should expect the same amount to be subtracted from any offers.  The same goes for mechanical issues, if there's a $500 repair needed, be sure to factor that into your asking price.  To ensure you don't get lowballed, consider getting a few quotes from body or mechanics shops before listing it for sale or taking it to a dealer.
What's the Best Way to Get Cash for Cars Near Me? You Guessed it, CashCarsBuyers
Everyone can use a little extra cash, especially if the alternative is – nothing? If you're looking to line your pocket and want to sell your junk car, you should now have a better idea of the options available.
Have a newer car with less than 120,000 miles that's in decent shape? If you're ok visiting a few dealers and getting lowball offers, a week to a month later, you should end up getting paid.  Ready to battle it out on the open market? You should find a buyer so long as you're willing to jump through a few hoops while listing it and meeting up with lookers. Think it's worth more in pieces than by itself? Selling to a scrapyard might be a decent option, so long as you're ok towing it to them (and possibly back).
Here's why CashCarsBuyers is the best choice:
That's right, instant quotes online.  How does it work? Head to our site here and choose "Get Instant Offer." If you like what you see, we'll schedule a quick at-home inspection.  If everything matches, we'll tow it away free of charge.
Who doesn't love getting paid quickly?  At CashCarsBuyers, you'll have a fist full of cash within just 24-hours. No waiting for dealers to cut a check. No sitting around while private buyers "secure their funds." And no wondering whether a scrapyard will pay at all.
Yup, free removal, who doesn't love free?  At CashCarsBuyers, the quote you get is the amount you get, no hidden fees to worry about.  We'll give you cash, you hand us the keys, it's that easy.
All Models, All Makes, All Conditions
Whatever you got – we want it.  Body damage, engine issues, maybe an odd smell, that's ok with us.  Old? Ugly? Shh, it might be listening! We'll haul it away free of charge and pay you a competitive amount of cash in return.
Well? How'd we do? Ready for that instant quote yet? Head to our site today to get started.  You can also call us directly at (844)-663-7286.  Thanks for reading!