Nothing ruins the mood faster than a broken-down vehicle.  Perhaps it started with a loud noise, a shimmy, or a shake.  Moments later, your dash lit up like a Christmas tree, and you realized the worst had happened – your car broke down.  Now what?  Maybe you knew this day was approaching for a while now, or it might have come as a complete surprise.  But the truth of the matter is that you need reliable transportation.
First, determine whether the repairs are minimal by having it inspected.  If it's something small – great – but if not, you'll need to decide whether to keep it or replace it.  If you choose to sell it, consider doing so through a private party, a junkyard, or an online service.
Thankfully, in this article, we're going to cover the entire process of selling a broken car.  We'll first look at what to do if you were driving while it broke down.  Then, we'll examine how to assess the damage and what paperwork you'll need to complete the sale.  Lastly, we'll dive into how to value a broken car, as well as who the buyers are.
My Car Broke Down, what Do I Do?
If you were driving when your car broke down, the first step is to pull over to a secure location on the right side of the road. Next, turn on your hazard lights to make your car more visible to anyone passing by. For added visibility, consider laying a few road flairs when it's safe.  Once the scene is secured, you'll need to figure out how to get your broken-down car somewhere other than the side of a busy street.  Options include AAA, road-side assistance, a tow service, or a friend with a vehicle capable of towing.
Your first thought might be to have your car taken back to your home. But you need to consider that if you can't resolve the issue there, you'll need to bring it to a second location. The problem is that most insurance companies will only cover a single tow per breakdown.  For this reason, it's always a solid idea to bring it directly to a repair shop rather than risk paying for a costly tow bill out of pocket.
Now that you have a better idea of how to get your car to a shop. Let's look at how to decide whether the issue is worth fixing or not.
How Broke is your Broken-Down Car?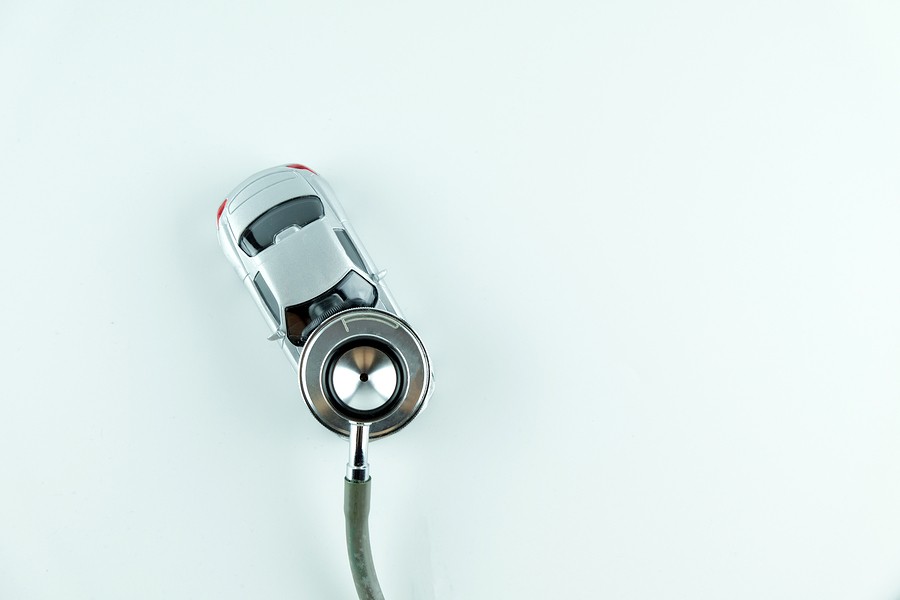 To keep or not to keep – that is the question.  Thankfully, the answer is rather simple.  First, if your vehicle is still under factory coverage, there's a decent chance the repair gets handled under the powertrain warranty.  Yet, not everyone has the luxury of owning a newer car, and if yours is not covered, the repairs fall on your shoulders.  If you have the money to pay for the fix, be sure to call around for a few quotes first.  If you're short on cash, then things get a bit harder.
Primary components, like the engine and transmission, can cost thousands of dollars to repair, and even more to replace.  If you own a European or luxury car, this number can reach as high as $10,000, regardless of the age of the vehicle.
At the end of the day, if you receive a few quotes that are higher than you're willing or able to pay – get rid of your broken car.  If you're unsure whether it's worth fixing or not, consider the retail value of your vehicle.  If the cost to repair is higher than what it's worth, get rid of it.  We'll cover determining the value of your car further in this article.  For now, let's examine the paperwork you'll need to complete the sale.
Before Trying to Sell a Broken Car, Gather the Proper Paperwork
While not all states are the same, you'll at least need a title in your name before being able to finalize the sale of a broken-down car. Be sure to contact your states DMV office for the specifics of your area. Here's a breakdown of the different forms you'll likely need:
The first and most important form is the title, which shows that you're the legal owner of the vehicle. If you still have a lien on your car, the lending institution typically holds onto this until it gets paid off. If you've lost your title, or if it's not in your name, you'll need to head to the nearest DMV office and apply for another. For some states, if your car is more than 20-years old, a title is not required.
In many states, you can't sell a car to a private party when there's still a lien on it.  In this case, you'll need to pay it off.  The lending institution will provide a payoff verification form once you do.
Some states have mandatory auto insurance laws, meaning you'll need to have coverage on the vehicle to be able to sell it.  Thankfully, as soon as you complete the sale, you can cancel.
If you don't list the mileage on the title at the time of the sale, you'll need to include an odometer disclosure.  It discloses the number of miles on the vehicle when it transfers owners.
When there's damage exceeding 25% of the value of the vehicle, it needs to get disclosed.  Not only does this protect the seller, but the buyer as well.
While not required, a bill of sale is a great way to add that extra layer of protection.  It serves as proof that a transaction occurred.  On it, you should include the names of both parties, the date, the selling price, and a description of the vehicle.
What's my Broken Car Worth?
With the paperwork out of the way, it's time to determine a selling price.  Depending on the condition of your vehicle, there are two methods, retail pricing, and scrap value.  Let's review:
Pricing a car for a fair price is simple thanks to online tools like Kelly Blue Book (KBB) and NADA Guides.  These two sites get used nationwide by dealers and private buyers/sellers to ensure their pricing isn't too far out of line.  Start by entering the year, make, model, and trim of the vehicle, as well as the zip code of your area, and you'll receive a set of values.
For KBB, these range from fair to excellent, which allows you to select a price corresponding to the condition of your car. For NADA, you'll receive a trade number according to the shape your car is in, as well as retail. KBB has a separate private party price.  Whereas with NADA, a private seller amount is typically about $1,000 less than retail due to the lack of certification.
Remember that the values won't take into account the repair cost that resulted in your vehicle breaking in the first place. Because of this, you'll need to deduct that from what you see. As an example, if either site says your car is worth $10,000, and the repair estimate is $2,000. You'll need to either fix the issue or list it for $8,000 to stay competitive.
There are several reasons a car might be worth more as scrap.  The first being that it has a salvaged title due to a severe accident resulting in a total loss.  Additional reasons a car might end up as a salvaged unit include flood damage, theft, or a hefty mechanical repair.  When using NADA or KBB to value a salvaged vehicle, know that it's usually only worth around 20 to 30 percent of what's shown.  Because of this, as well as the added risk to buyers, it might be better to sell the vehicle based on its scrap value.
How much your broken-down vehicle is worth as scrap comes down to one thing – how much it weighs.  Why?  Because when you sell a car to a scrapyard, it will get melted down for the metal.  Because of this, the more your vehicle weighs, the more metal there is.  The price of scrap metal rises and falls like the value of a currency, so it's not always an optimal time to choose this route.  Be sure to check out the current price of scrap to ensure you're not selling during a low point.
Be sure to check out the next section for a few tips on getting the most for your broken-down car at a junkyard.
Who Buys Broken-Down Cars?
Now that you understand how to determine a fair selling price for a broken vehicle.  Let's look at who buys broken-down cars.
How to Sell a Broken-Down Car to a Private Party
The trick to selling a broken car to a private buyer is to be as honest as possible when you list it.  If you've followed our suggestions thus far, you should have an estimate for any repairs your car might need.  Be sure to mention this in your listing and show it to anyone who looks at it.
Craigslist is a great resource that only costs $5.  So long as you include several decent photos and are descriptive, you should have no issues finding a buyer.  Check out our complete guide to selling a car on Craigslist here.
How to Sell a Broken-Down Car to a Junkyard
As mentioned earlier, the amount you get for your broken-down car at a scrapyard or junkyard primarily depends on how much it weighs. For this reason, trucks and full-size SUVs will yield a better return compared to a small sedan or compact.
For the best results, consider selling valuable parts yourself before you decide to scrap your car. These include navigation, sound, and exhaust systems, as well as wheels. You can list them separately on Craigslist to squeeze every last penny out of your car before junk it. Check out our previous article on scrapping a vehicle yourself to get the most cash out of it.
Be sure to inquire about whether the junkyard you're dealing with is licensed or not. Which will ensure you receive fair treatment and don't end up getting scammed.
How to Sell a Broken-Down Car to CashCarsBuyers
Selling a broken car to an online junk car buyer is quick and easy.  We're CashCarsBuyers, and as our name suggests, we pay cash for cars.  Why bother with the hassle of listing a broken-down car only to pay a hefty chunk of your hard-earned dollars to tow it to their location?  Why go through the effort of selling your car piece by piece just to earn a few extra bucks?
Instead, head to our site here and get a quote for your car in less than a minute.  We'll schedule a quick at-home inspection, and if everything matches, we'll pay you cash on the spot and tow it away for free – all within just 24-hours.
We understand that having a car breakdown on you is an absolute nightmare.  For this reason, we aim to be the best solution for anyone looking for a hassle-free experience.
Who Buys Broken-down Cars? We Do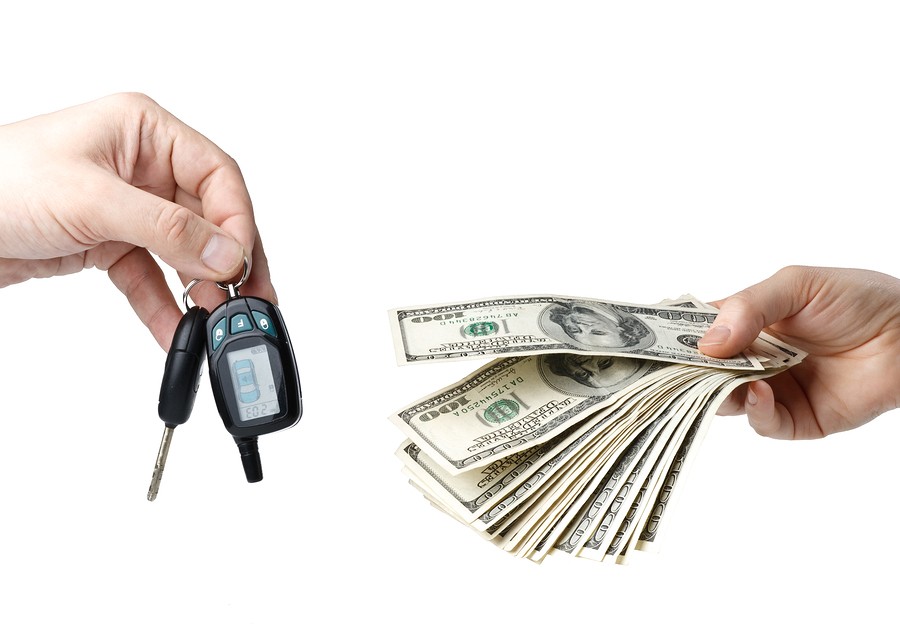 Let's recap.  If you were driving and had your car break down, your safety should be your top concern.  Pull the vehicle over, secure the scene, and get it towed to a shop.  If you find out the repair isn't worth the cost, sell it.  Make sure you have the proper paperwork before you start the process.  These include the title, an odometer and damage disclosure, proof of insurance and payoff, and a bill of sale.  Depending on the condition of your vehicle, it may be worth more selling it to a private buyer rather than a junkyard.  If you do decide to scrap it, be sure to check the current price of scrap metal.
If you'd rather avoid the headache, consider CashCarsBuyers – the quickest way to get a pocket full of cash without breaking a sweat.  Head to our site to get started, or contact us directly at (844)-663-7286.