When it comes to choosing the best vehicle for your family, there's a good chance you're going to find yourself in the classic SUV vs minivan debate. Knowing which one will be best suited to your needs can be hard to figure out, but there are some factors you should be aware of that can help clarify things. If you're stuck debating the difference between an SUV vs minivan, let's take a look and see which will be best suited for you and your family depending on which attributes you're most interested in.
SUV vs Minivan: What's the Difference?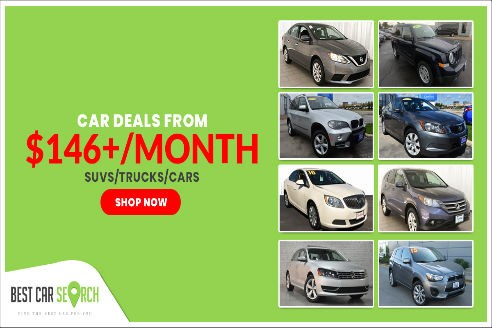 To start, it's best if you can be clear about the differences between these two kinds of vehicles, especially today when the lines between them can get a little blurry. Twenty years ago SUVs were a much smaller part of the automobile market and minivans were clunkier and easy to ID on the road. These days the two vehicles can easily be mistaken for one another at a glance. You need to get into the finer details to fully appreciate what separates an SUV from a minivan.
A minivan's most dominant feature that will either make you fall in love or make you avoid it entirely is that rear door. It slides open. Your SUV doors are going to swing open like your average car or truck. An SUV is also built on a truck frame, kind of like a merging between a truck and a minivan in terms of form and function.
SUVs are often more well suited for rough terrain, they'll come with all-wheel drive or four-wheel drive and can handle some off-road traction while a minivan is usually not suited for that. In fact, aside from the Toyota Sienna, you're probably not going to find any new minivans that offer all-wheel drive as an option. That also means if the weather where you live can get treacherous with lots of snow, ice, or even just a lot of rain, an SUV may be a better choice for you.
The interior console of an SUV is probably going to look more like what you'd expect in a car or a truck as well, while minivans tend to shake up the organization structure of their storage compartments, console designs and so on, in part because of the layout of the hood and engine compared to an SUV.
Minivans usually offer more space and alternatives than an SUV. Seats that fold away completely, can be removed or reorganized to offer the most storage room, while an SUV will have more limited options. The storage capacity of a minivan will almost always beat the storage capacity of an SUV. A Honda Odyssey, for instance, has a staggering 144 cubic feet of storage room compared to something like the Chevy Suburban which has just under 40 cubic feet.
Under the hood, an SUV will have many more options than a minivan. In fact, just about every minivan in the world is a V6. SUVs? They can go from V4 to V8. This in turn means SUV fuel economy can be much better or much worse than a minivan, depending on what you choose.
Those are the basic differences between the two kinds of vehicles. So what's the right choice for you?
Who Is It For?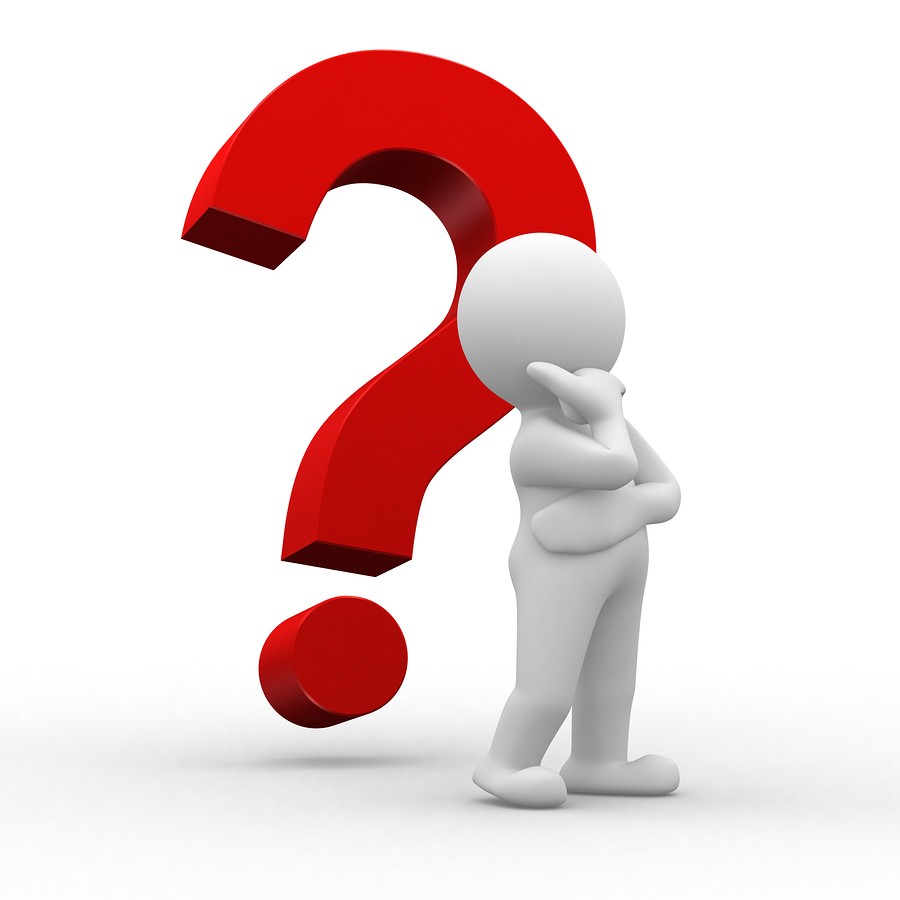 This may seem like a silly question, but it's not when you think about it. The SUV vs minivan debate very much hinges on who needs it most and how it's going to be used. Both are generally bought for people with families, but do you need it just to move your family around and a ton of gear? Or is this for a little bit of fun for you too? Some drivers find that an SUV is the more "adult" choice. They look a little more stylish and cool, they carry with them that sense that you're still an independent adult and they avoid that stigma that minivans have long had of being uncool and boring. A minivan, on the other hand, is often viewed in a much more utilitarian way. It's not about looking stylish, it's about getting the job done efficiently. While it may not be a sexy vehicle, there's a certain sense of satisfaction you can get from moving 8 people and their luggage in a single trip.
If you plan to haul a lot of stuff and want to have easy access to getting it in and out and stowing it, a minivan is a better option. The seats can often be removed or folded right into the floor, while the sliding door offers convenience for moving large cargo in and out. It also can't be beaten for comfort and passenger capacity for longer trips or just taking the whole crew from one place to another. Plus, many minivans come with the most advanced entertainment systems, so if that's a concern, you may want to lean towards the minivan.
SUV vs Minivan: Pros vs Cons
If we're breaking this down as simply as can be, the straight pros vs cons of an SUV vs a minivan may be the easiest way to understand what you want.
Pros
SUV

More power
Higher view of the road
More stylish
Offroad capability
AWD and 4WD options
More variety in styles/models
Better in bad weather

Minivan

Sliding door
Seating for 7 or 8
Lower to the ground
High storage capacity
Cheaper
Car-like handling
Better fuel economy
Cons
SUV

Swing doors only
Less seating options
Higher up, children may have trouble getting in
Less storage
Potentially higher priced
Potentially worse fuel economy

Minivan

Only have a V6 power train
Has a "minivan" stigma
No offroad ability
Few minivans offer 4WD
Limited options for style and appearance compared to SUVs
What Do They Cost?
There is a wide range of options when shopping for either an SUV or a minivan but the edge on pricing goes to minivans. If your main concern is the price, then they're your better option. For instance, a 2020 Dodge Grand Caravan can start as low as $27,530. A Ford Expedition SUV will set you back around $62,000. Top of the line SUV models can break six figures easily. You won't find any minivans in that price range, no matter how many options you choose.
In terms of fuel economy, you can give a slight edge to minivans thanks to the limited engine options. SUVs often have reputations as gas guzzlers and that is very true in some instances, but not all. By and large you're looking at a close race with a difference of only two or three miles per gallon difference between models at most. That doesn't take hybrid or electric models into consideration however, which of course can greatly change the numbers here.
Which is Safer?
If you're deciding between an SUV and a minivan, it's likely because you have a family and that means, more than other drivers, you're very much concerned with safety. Luckily, when it comes to a head-to-head battle between SUVs and minivans there's no real winner. Or, to be more positive, there's no loser. Modern SUVs and minivans both have excellent safety ratings and can be relied on to get you and your family where you need to go as safely as any vehicle on the road.
While it's true an SUV is more likely to roll over than a minivan with its lower center of gravity, it's also not an exceptionally high risk at the end of the day. The safety features beyond that are comparable between both with options including standard airbags, rear cameras, and a host of others. Check the individual mode you have an interest in but don't be surprised if all of the vehicles you look into are very similar.
Which is More Comfortable?
If you're hauling the whole family around, maybe to soccer games, on road trips and family vacations, the level of comfort you experience is really a key factor. And the answer as to which one hits the mark? It can go either way. A minivan is made to accommodate a lot of people, and as such it offers more room types and will be more comfortable for many people. That said, a luxury SUV will cost more in part because the comfort has been amped up. Richly appointed upholstery, amenities like seat warmers, heated steering wheels and all sorts of other small touches can make any potential SUV or minivan an exceptionally comfortable experience. This head-to-head has to end in a draw, as both are great.
What's the Best Choice?
At the end of the day, it's clear that there are a lot of great upsides to both SUVs and minivans. There's no wrong option here, it's just a matter of tailoring your needs to the right vehicle is you get what you want out of your driving experience.
Description
SHOULD I BUY AN SUV OR A MINIVAN?
If you decided to upgrade your car to a larger one, you are probably thinking: should I choose an SUV or a minivan. Buying a new vehicle is a critical decision, and it gets more challenging when you want a family-friendly car.
People upgrade to a larger car, probably because the size of their family exceeded the number of seats in the vehicle. Others might need more trunk to fit kids' strollers and groceries.
Whatever the reason was, there are two family-friendly cars: an SUV or a minivan, which replaced what was known as the "family wagon" a long time ago. Both cars have pros and cons in terms of price, features, safety, capability, and style.
The three top-selling minivans are Chrysler Pacifica, Honda Odyssey, and Toyota Sienna. The three top-selling midsize SUVs are Ford Explorer, Toyota Highlander, and Jeep Grand Cherokee.
Although it is a personal decision to choose what best suits you, below are eight comparison points between SUVs and Minivans to help you determine which once to select. Think of every family member when going through each point to know exactly what you need.
SUV VS Minivan
In general, Minivans are considered cheaper than SUVs, especially the more luxury SUVs.
Minivans' price can range from $30,000 to about $40,000 if it is fully loaded. On the other hand, non-luxury SUVs with three rows of seats can start from $30,000, but they will end up closer to $50,000. Luxury SUVs are even much much higher.
Minivans are known for their vast cargo space as compared to SUVs. The ample space allows for more effortless loading, and many families prefer the vans when moving or when loading groceries from COSTCO or items from Home Depot.
Minivans have deep wells behind the last row and provide more space even when fully loaded by passengers. The deep wells offer significant areas for kids strollers, suitcases, and gear.
For example, Toyota Sienna has 81 cubic feet of cargo space, and the Chrysler Pacifica has 88 cubic feet of cargo space.
Looking at Minivan VS SUV in cargo space by numbers, Hondy Odyssey, when folding seats, can have space up to 158 cubic feet. On the other hand, Chevy suburban SUV can have only up to 120 cubic feet of cargo space.
Chevrolet Suburban has 40 cubic feet behind the third seat row and 77 cubic feet behind the second row. Midsize SUVs can only have less than 20 cubic feet of space behind the back row.
Passenger Space and Interior Comfort
Both SUVs and Minivans have bucket seats and three passenger seats in the middle row and three passenger seats in the third row. Both cars have lots of options and very appealing interiors. However, Minivans are more practical and can be a choice for lots of families.
In more luxury SUVs and Minivans, people might remove the middle row and add a pair of captain's chairs, and this, however, can reduce the number of seats and should be considered when traveling with a larger number of people.
Some of the SUVs like Tahoe and Chevrolet Suburban can have three seats in front to be in a total of 9 passengers fit car. Not all families prefer this, especially if they do not require nine seats most of the time.
Minivans have convenient features that made it a choice of lots of families with kids and elders.
The sliding door that opens with a button from the driver's seat made it super handy, especially when kids inter, and the driver has full hands. The sliding door also allows a large opening, which helps to put a rear-facing seat much more comfortable. Besides, the sliding door provides a clearer view and enable the parent to control closing the door as it is safer for kids. It was sheltered in a way that the door is automatically opened and closes rather than kids slamming the doors themselves.
Minivans are also famous for their rear liftgate, which makes loading/unloading cargo much more comfortable. It can be opened remotely.
Minivans have many family-friendly features like navigation systems that can be connected to smartphones and Bluetooth. You can find many USB ports. At some vans (e.g., Odyssey and Pacifica), you can equip it with a vacuum cleaning system.
Finally, parents do not have to worry about kids banging the door into other people's cars, which allow parents to park in more tight parking!
Minivans have more adjustable seats allowing for different seat arrangements to suit all family needs. If you decided to rearrange the positions of a van, take into consideration the number of people riding the car regularly.
Another essential feature for the minivan is the low step. Kids need to be lifted to the SUV while they can just climb the van quickly. Climbing an SUV can be challenging for senior people. The minivan's low step provides slightly more knee room for taller people to get in the car more comfortable.
In both cars, the SUVs and the minivans, third-row seats can be folded, but the SUV tends to be more cramped and less configurable.
SUVs are known for being more stylish and luxury appealing interior. They also are known for their high seats, which provides an eagle eye on the road. High chairs can also help for a clearer view and faster driving.
Many people think that SUV is safer than the minivan. This can be true to some extent; however, SUVs might rollover. Vans have more like a regular car and have a lower center of gravity that makes it more stable.
Other than the rollover issue with SUVs, both minivans and SUVs have relatively similar technology, features, and options related to safety.
To get more information about safety, experts recommend visiting some of the standard car safety resources that provide safety ratings (e.g., NHTSA and IIHS).
Not surprisingly, SUV is known for its excellent performance compared to the minivan.
Many large SUVs have turbocharged V8 or supercharged V6 that provides excellent acceleration capability, which suggests that it is great for hauling a family and large toys.
Challenging Weather and Car Towing
Bad weather is a challenge for all people, and it gets more challenging when family members are more. If you live in rainy or snowy areas or simply like to have road trips to the mountains, SUV is your choice.
SUVs do not slip or slide, and they are also powered with options that allow them to drive comfortably in snowy or rainy days. Some of these options include:
AWD or all-wheel drive: it is beneficial for heaving towing, which can make some of the SUV tow up to 10,000 pounds!
4WD or four-wheel drive, which provides power to front and back wheels. This is very useful for people living in snowy and rainy areas. Most of them have low-range gearing.
Minivans, however, have front-wheel drive except for the Toyota Sienna that offers an all-wheel ride (AWD).
People think of an SUV as a truck-based, more durable transmission, a more powerful engine, a significant ability to two, and a big engine.
SUVs are known for their capability to tow many things like trunk over unpaved road or camper cross country. Minivans can tow less than 3,600 pounds. For example, Ford Explorer (midsize SUV) can tow up to 5,000 pounds, while Chrysler Pacifica minivan can tow up to 3,500 pounds only.
In many states, the ground might be unstable (e.g., sink or heave during wet or dry cycles). SUVs are set up to handle such conditions much better than minivans. Therefore, many people feel much comfortable riding an SUV in similar areas and road conditions.
Fuel is the most significant expense of any car after the price of the vehicle itself. There is no significant difference between minivans and SUVs when it comes to fuel except for hybrid and electric SUVs.
Traditionally, minivans used to be more fuel saver before SUV lunches the fuel-efficient cars. All vans are equipped with V-6. Minivans can give about 24 – 30 miles per gallon (mpg) when driving on a highway, and about 18 mpg when driving on city roads. SUVs offer similar numbers (about 22 mpg on highways and 15 mpg on city roads).
For example, GM's, Suburban, Tahoe, and Yukon can give 23 mpg when driving on a highway with a rear-wheel drive and up to 21 mpg when driving with an all-wheel drive.
Lexus GX can give up to 18 mpg.
SUVs launched many fuel-efficient power strains like diesel, hybrid, plug-in hybrid, and even fully electric. Chrysler Pacifica PHEV is the only minivan with a fuel-efficient powertrain option.
It might sound that the SUVs are going to be money savers with this significant saving in fuel; however, one should consider comparing the high price of the SUV to the saving in fuel. Is it worth it from an economic perspective? Always think wise and find all the different aspects before deciding on your minivan or SUV.
Are Minivans the Sweatpants in a Skinny Jeans World?
Minivans are known for their comfort, practicality, and flexibility. People call minivans the sweatpants in the skinny jeans world. A van is much more comfortable in unload, and load and the big room inside can help parent buckle and unbuckle seats quickly. However, many people think the SUV is more stylish and suits all your tastes.
Automakers stopped putting lots of effort into minivans as they lost their cachet in the 1990s. Very few vans have modern styling. For example, there are only five minivans for sale in the U.S., and only two had fresh styling and mechanical overhauls: the Chrysler Pacifica and the Honda Odyssey.
SUVs are simply more trendy, fashionable, and have tons of sale sizes from luxury to economical. They are equipped with many entertainment options in the rear, and some of them might have a DVD for kids to watch. Lots of people think that minivans are not "cool," and they would rather pay more for an SUV just for the luxury appearance.
Even with the luxury and appearance in mind, some people say that while they hated getting a minivan, they changed their thoughts right after they saw their kids opening, getting into the car, and closing by themselves. Therefore, unless you give the car a try and get the family in and out of it, you can not get to the right decision.
What Should I Buy, An SUV or A minivan
Answering the question of "what should I buy, an SUV or a minivan?" depends on your car usage. If you want a flexible car with ample space that can fit your kids, grocery, and any large items, while you do not care much about luxury looking, a minivan might be the best for you.
If you are living in an area with challenging weather and are afraid of the car slipping or sliding, and also would like a luxury looking car, then the SUV is the best for you.
Whether if it is an SUV or a minivan, experts recommend that you take a driving test for longer than just 10 minutes or ever one hour. Some dealers allow you to borrow the car and test driving it for a day. If you get such a chance, drive the vehicle to have your family ride it and see what did they like, what didn't they like, and think of everyone before taking your final decision. Getting the best car is about patience and wise choices! So, simply shop smarter!!
Conclusion
When it is time to upgrade for a larger car, it is the debate whether to by an SUV or a minivan. Both cars have pros and cons and educate yourself about both of them to make the best decision. In general, SUVs are more stylish, trendy, and also more expensive. Minivans are more practical and flexible but not as powerful as the SUV. Consider taking a more extended drive test, probably for a day, before deciding on any of the two cars.