What was the purpose of the original Cash for Clunkers Incentive? Great question. "CARS" (Car Allowance Rebate System) aimed to replace older, low-MPG vehicles with new, more efficient models that were less taxing on the environment. The program was easy to follow. To qualify as a "Clunker," it had to be in a drivable state. Be less than 25 years old, and have an EPA estimated rating of less than 18-MPG. Lastly, the vehicle had to get scrapped, and the engine rendered useless. Depending on the trade-in vehicles MPG rating compared to the one purchased – consumers could claim as much as $4,500 towards the purchase of a new model.
Cash for Clunkers was a wild success that resulted in nearly 700,000 dealer transactions. The average MPG rating for the vehicles traded in VS the ones sold rose by an impressive 58%.
If you missed the chance to share in the Cash for Clunkers program and feel a little left out, don't worry too much – you're one of many. Thankfully, several programs still exist that are similar in many ways. Each seeks to assist buyers in trading in their current clunker for something more efficient. Or, at the very least, to put it towards a worthy cause yielding several benefits.
Let's review a few current options that are still open, as well as some that are in talks for the (hopefully) near future.
Current Clunker Programs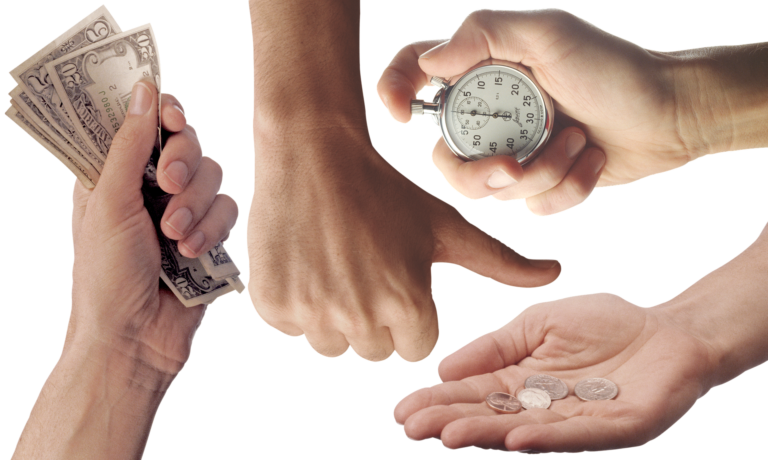 "Trade Assist" is a bonus offered by many carmakers such as Ford, Chevrolet, and Dodge. They provide an extra dollar amount on specific makes/models, often ranging between $500 and $1,500. Qualifiers are similar to Cash for Clunkers, in that the trade-in should be a certain age or newer and should be in running order. Be sure to inquire early on to ensure it's available on your model of interest.
Dealer Competitive Conquest
Conquest Cash is similar to Trade Assist in that you receive an added amount for your trade, depending on the make/model. The idea behind this bonus is that the trade-in should be a rival brand. As an example, if you're trading a Ford Escape for a Chevrolet Equinox, since they're direct competitors, the latter may offer an extra amount for trading it in. While less-common than Trade Assist, you should still ask if Conquest Cash is an option.
State Specific Incentives
While the national Cash for Clunkers program officially ended back in back in November of 2009, some states still offer a specific route. As an example, California still offers a clunker disposal program that pays up to $1,500 for cars that fail to pass specific emission requirements. Though few and far between, it's worth embarking on a web search to see if any such program exists in your home state.
An option you may not have thought about is donating your clunker. Although there is no direct cash benefit up-front (other than the likelihood of free removal), you can claim the donation as a tax write-off. The write-off rarely exceeds $500, but when you combine it with the savings from not having to rent a tow truck, it is at least worth considering. National charities include Kars4Kids, Goodwill, and the Arc Vehicle Donation program.
Future Clunker Programs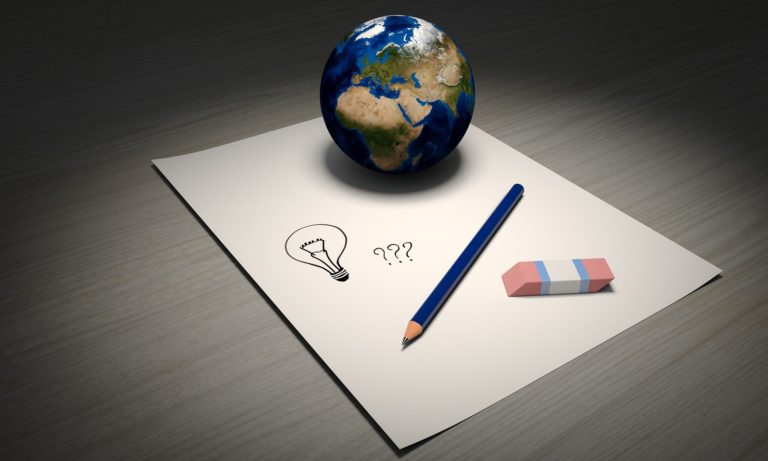 More and more automakers are making hybrid and partial/fully electric vehicles a focus. Because of this, many lawmakers are hoping to spur this growth by incentivizing buyers. At the time of writing (Nov 2019), only a month prior, Sen Chuck Schumer suggested a program similar to Cash for Clunkers. The new bonus would pay between $3,000-$5,000 to buyers trading in a gas-powered vehicle for a fully electric, plug-in hybrid, or fuel-cell model. Additionally, for buyers in lower-income brackets, they may see an extra $2,000 amount on a new or used electric model.
Although many might love to see something like this come to fruition, it's hard to tell when/if it will ever be a reality.  For full details, you can read the full report here.
Now that you have a better idea of what the Cash for Clunkers program was, as well as the current ones still available.  Let's look at what it's like to try to sell a clunker.  First, we'll cover pricing one, then, how to scrap one.  Lastly, we'll examine selling one to a dealer and private buyer.
Selling a Clunker
How much is a clunker worth? Determining the value is harder on older vehicles with higher mileage because their condition varies so much. The most important factors are the shape they're in, and whether they have a clean title. If they need a lot of repairs, those fixes drastically lower the value. If it is a salvaged clunker, the routes available for selling them are limited. The first step is to look at their market value on sites like Kelly Blue Book and Nada Guides.
Start by entering the basics of the vehicle you're selling.  Such as the make, model, year, miles, and trim, and the amounts will display. It's up to the seller to adjust the price according to the repairs needed. For a salvaged clunker, KBB suggests a value of around 35-40% of the market value, though this number may be lower still. Ultimately it comes down to what buyers are willing to spend.
Remember to be realistic.  Try to look at it from the buyer's perspective.  If you were in their shoes, would you be interested in spending your own asking price?
Sometimes your best bet is to take your clunker and scrap it down. While you can do this yourself, it takes a tremendous amount of work and know-how to make it worth your time. For this reason, the best method for scrapping your clunker may be to have a professional scrapyard handle it for you. These companies specialize in taking old, damaged clunkers, regardless of their shape, and melting/parting them out for a profit. How do you determine the value of your vehicle at a scrapyard? It comes down to the current price of scrap metal.
Remember that scrapyards rarely offer free removal, which means that leaving with a pocket full of cash is highly unlikely.
Watch out for scams.  Scrapyards are not known for being the most reputable establishments.  To combat this, stick with licensed places that have certified scales.
Clunkers and Private Buyers
If you're able to find a buyer for your clunker, then you should count yourself lucky. Private buyers often pay more compared to selling to a dealer or scrapyard. The downside is that they can be a pain to work handle. Between changing their minds, scheduling viewings, and wanting to have it inspected, selling to a private buyer can be very time-consuming. Thankfully, sites like Craigslist and Facebook Marketplace make marketing your clunker simple.
If your clunker doesn't run, you should never offer to tow it to them. Instead, be honest about what you're selling and any issues it has, and have them meet you on-site. Private buyers can back out for many reasons, which means that you're stuck with a tow bill there and back.
Bonus Tip for Private Buyers
Take good photos when you market a clunker. One of the best ways to ensure someone doesn't change their mind is to give them an accurate idea of what they can expect early on. For the best results, take a shot of each angle of the vehicle.  Including the front and rear rows, the dash, and the cargo area. Lastly, you can also include photos of each tire using a penny to help show wear.
Dealers don't often pay much for clunkers. The reason is that they usually require a lot of repairs to get them road-worthy. These fixes are costly and take away from their profit margins. The other side of the equation is that if your clunker has a salvaged title, dealers can't make any money selling service programs. Lastly, banks rarely lend money on salvaged vehicles, which means that any buyer has to pay cash to finalize the sale.
Some dealers specialize in selling "as is" vehicles, these are your best shot at earning a decent amount. Be sure to call around in your area ahead of time.  And inquire whether there's any interest in your specific model. If you're trading a clunker, you may have better results.  Since this means the dealer also gets a sale at the end of the day.
Some clunkers sell better than others. If you have a popular model, one that is a cult favorite, dealers may be willing to pay more. Examples include Toyota Tacoma's, Ford Ranger's, Dodge Diesels with the 7.3-liter Cummins engine.
Now that you have a better idea on how to price a clunker, scrapping one, and selling one to a dealer or private buyer. We want to introduce ourselves.
Cash Cars Buyers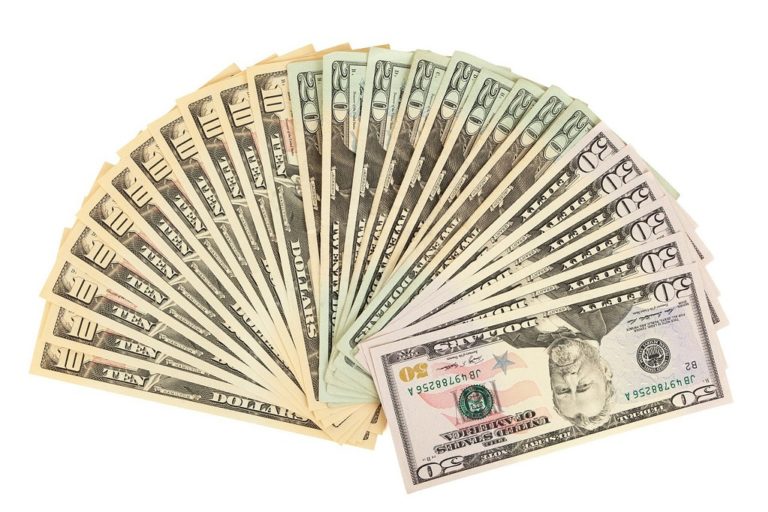 We're Cash Cars Buyers, a nationwide network of clunker buyers dedicated to making the process of getting cash for your clunker as easy as possible.
Let's explain:
While finding a reputable scrapyard might take many phone calls and a lot of time searching around. Or finding a dealer interested in buying a clunker might make you want to pull out your hair. Or haggling with a private buyer might cause you to lose hope in humanity. At Cash Cars Buyers, you can have a cash quote on your clunker in as little as 1-minute. Head to our site here, click on "Get Instant Offer," and in less than 60-seconds, you'll receive a cash offer on your clunker – it's that simple.
Yes, you read that part correctly. At Cash Cars Buyers, getting cash for your clunker includes us removing it free of charge. Once you've received your quote, we'll schedule a quick at-home inspection. Should everything match up, we'll tow it away for free regardless of where you live. Not only will you receive a competitive amount of cash, but you'll also save the money you would have spent on hiring a tow truck.
What's fast?  Fast means cash in your hand in as little as 24-hours after you've requested the initial quote.  Before we tow away your clunker for free, we'll put cold hard cash in your hand.  Why waste time marketing to private buyers, or locating a dealer that buys clunkers, when you can have a pocket full of cash before the sun sets the following day?
Cash for Clunkers had restrictions. Vehicles had to a specific age or newer, they had to be in a certain MPG-range, and they had to be in running condition. Not with Cash Cars Buyers, because the shape your clunker's in makes no difference to us. Not running? Cool! Missing every door? No problem! We pay cash for clunkers in any shape, of any year.
Our trained staff is standing by, 24-hours a day, 7-days per week, ready to answer any questions you might have. Making the entire process from A-Z as easy and as fast as possible. We don't mess around, not when it comes to paying cash for clunkers.
Yes, You Missed the Governments Vehicle Buyback Program
But that doesn't mean you can't get cash for your clunker. You should now have a pretty good idea of how to go about getting it done. In review, there are many programs still available today that incentivize you for selling/trading a clunker. If you choose to sell a clunker, you should now have a decent bit of info on how to do so, whether it's to a private buyer, a dealer, or a scrapyard. And lastly, you should now know who we are, Cash Cars Buyers.
Regardless of the route you choose, know that you can always head to our site here to receive a free quote (including removal). You can also call us directly at (844)-663-7286 – our staff is standing by.
The financial crisis of 2008 and 2009 was without a doubt one of the toughest times for our country. Jobs were being lost at record paces, housing prices were tanking and the economy was spinning out of control. Among these other pressing concerns, people were looking for options to get out of old, gas-guzzling vehicles that were making the $5.00/gallon gasoline almost unlivable. On top of the financial strain, the looming concerns of increased fossil fuel usage and pervasive climate change were fundamentally changing the automotive landscape. In response, the United States Government brought a program called CARS or Car Allowance Rebate System to fruition in 2009. This program was popularly called Cash for Clunkers.
The program was officially put into place in 2009 and also ended in 2009 as well. Believe it or not, the 3 Billion dollars allocated for the program was exhausted in a matter of months! The program had rather strict criteria, which makes its success even more staggering.
Here are some of the criteria:
Be less than 25 years old
Have an EPA-rated fuel efficiency of fewer than 18 miles per gallon
Be in drivable condition
Be scrapped, have the engine rendered un-usable and the vehicle's body crushed
If you were able to meet the criteria outlined above – you were eligible for a payment of up to $4,500. This program removed nearly 750,000 vehicles off the road and provided a brief economic stimulus to those that utilized the program. As noted above, the program was short-lived due to the amazing response from the public.
Cash For Clunkers 2019
Sadly, there is no national program for the removal of older, broken or gas-guzzling cars from roads. If you happen to live in a handful of states, however, similar programs do exist. For the purposes of this article, we will take a look at the program currently being offered through the state of California and the Bureau of Automotive Repair. You can read more about the program here.
Here are the highlights:
You must be the registered owner of the vehicle with the vehicle title issued in your name.
The vehicle must not be undergoing a transfer of ownership.
The vehicle must not be registered to a business, fleet, or non-profit organization.
You may only retire one vehicle as a sole owner OR two vehicles as a joint owner through CAP within a twelve (12) month period.
The vehicle must be a passenger vehicle, truck, sports utility vehicle (SUV), or van with a gross vehicle weight rating of 10,000 pounds or less.
The vehicle must have failed its most recent Smog Check inspection (aborted, manual mode, and training mode tests do not qualify). NOTE: The Smog Check failure must not be due solely to an ignition timing adjustment, a failed gas cap functional test, or a tampered emissions control system where the tampered system is the cause for failing the Smog Check inspection.
The vehicle must be currently registered with the Department of Motor Vehicles (DMV) with a valid, unexpired registration sticker OR have all fees paid to DMV and not have a registration sticker that has been expired more than 120 days.
The vehicle must have been registered in California with DMV for two years prior to applying
The vehicle must not have a lapse* in registration for more than 120 days during the two consecutive years preceding the current registration expiration date. *A lapse is defined as the number of days between the date the vehicle's registration expires and the date the registration sticker is issued by DMV for that renewal year.
The vehicle must not be undergoing an initial registration or re-registration in California.
The vehicle must not be a dismantled or a total loss salvaged vehicle that has not been re-registered with DMV.
If approved, the vehicle must pass an equipment and operational inspection (see page 3) at a BARcontracted dismantler.
As you can see, the list for criteria is rather extensive! Many people have a vehicle that qualifies for the program in some ways but not in all ways. What is the best option if you have an old, gas-guzzling or broken vehicle and need to get out from underneath it? Read on to learn more!
Better than Cash For Clunkers?
What are some of the alternatives that exist to government-run Cash For Clunkers programs?
The good news is there are some incredible options that will allow you the ability to get the maximum amount for your old clunker. Some even provide cash on the spot!
Even if you think your car isn't worth a cent – your car has value! It's full of valuable parts and components that reputable companies will pay you cash for! As discussed above, even the most beat up or damaged cars are full of valuable metals and parts that can be reused or recycled into many other uses. From aluminum to copper – power steering pumps to control arms, a vehicle is a treasure trove of value to those that know.
There is an incredible number of reasons why someone would want to look for options to get rid of their junk or broken car and it can all be a bit overwhelming. From floods, fire and hail to unfortunate accidents – our beloved cars are often the victim of extreme circumstances and we can be left wondering what to do because our options seem so limited.
So what are some of the reasons why we may label our cars as "junk"?
Mechanical Issues
Many of us have been in the unfortunate position of being stranded on the side of the road with a car that is completely broken and will not run. Despite our efforts to properly maintain and take care of our cars, a perfectly working car can turn into a junk car in an instant.
According to the car repair experts at Haynes, small components such as the Catalytic Converter (necessary for emissions controls) can run anywhere from $1700 to $2000! An automatic transmission can run from $4000 to $5000 installed, a head gasket can be over $1500! Even something as small and failure-prone as a car's computer system can easily be over $1000! Wow!
If you come across these major vehicle repairs, you will be left with a decision; will this repair cost more than my car is worth? Chances are that the major repair is not the only issue with your vehicle and it may be time to start thinking about how to get rid of your junk car and cut your losses to a minimum!
Accidents and Mother Nature
On average every year in the United States, there are over 6 million automobile crashes and this number goes up every year. Typically, your insurance, after the deductible, will pay for damage to your vehicle as well as any other vehicle you may have hit. Often times these deductibles can be well over $1000 and in some cases as high as $2000. There are several reasons why you may not fix a car after it has been damaged in an accident.
Say you got into an accident and it's your fault but no one else was involved. You ran your car into a ditch because you swerved to miss a deer in the road. You run into a curb or you bash into a massive pothole that snaps your axle! Now what? Your formerly working car is now a piece of junk that makes it impossible to drive but you have concerns about turning the claim over to the insurance company. You have good reason to be concerned! One accident on a policy can raise your rates on average of 43%. If it's your second accident – try 91%. Wow! So the question becomes: what do you do with your junk car now?
Mother nature can be your car's worst enemy! Did you know that damage from hail causes over 22 BILLION in damages to cars and other property in the United States every year? Mother nature also has other vicious ways that she can damage your car and turn it into junk. The great state of Texas saw over 300,000 cars damaged by water due to the unbelievably destructive forces of Hurricane Harvey. Tree branches, fire, tornadoes … all of these destructive forces can lead to a damaged or broken car that suddenly is in non-operable condition.
Ok, so my car is junk, how do I get rid of it!?
Craigslist, eBay, Etc.
Well, you could try getting rid of your junk car online through a local website like Craigslist. Local buyers are going to be looking at your car as a project and will low ball it's actual value so they have room in their budget to fix your damaged car. These types of buyers are often trying to take your car, salvage it and then turn a profit by selling it online to other people looking for a used car. You then have to handle all the DMV paperwork and ensure that the buyer is paying cash. Beware of check scams or wire fraud scams! Often times these buyers produce a cashiers check that will later turn out to be a fake check or request funds to be sent via non-secure methods.
Buyers can also use "sob stories" to try and tug at your heartstrings in order to drive down the cost of the vehicle. They will explain how their wife or husband just left on military duty or how they lost all of their money to an unfortunate illness and now they just need a cheap car. Typically these are lies that put you in the awkward position of saying no to someone who appears to be in need and is standing right in front of you.
You will also deal with buyers who exacerbate the issues with your car by claiming to be experts. In reality, diagnosing a vehicle for mechanical issues while standing in your driveway looking at your car is basically impossible without a thorough diagnosis of the issue. They can make your junk car issues seem worse than they actually are or over-exaggerate in order to drive the price down.
These common scams are dangerous and can leave you without a car and without money in your pocket!
Selling Directly To A Pick n Pull Yard
Junkyards will allow you to sell your damaged car to them but will offer you next to nothing and force you to transport it there yourself! What a hassle! The primary goal of a junkyard is to take in your vehicle for the least amount of money by haggling and grinding you down on price. Often times you will receive a verbal offer over the phone and then receive an entirely different offer when you and your damaged or broken car arrive at the junkyard. Typically, your car is towed at your expense and most owners are often left to take the poor offer to avoid the continuous hassle of taking the car away to another yard. According to Home guide, the typical cost to tow a vehicle is $75 to $125! You can see how multiple trips to various junkyards can add up quickly.
What About Selling My Car to Cash Cars Buyer?
As we have discussed, there are severe limitations on vehicles that qualify for Cash for CLunkers type programs offered through state agencies. Even if your car does qualify, there is a good chance the amount offered for your vehicle will be less than your car is worth. As discussed above, if you choose to offload your junk car by yourself, a littany of over issues will come into play. You must really begin to ask yourself: "What is my time worth?"
Unlike the frustrating government rebate process or the dreaded sell it yourself process; Cash Cars Buyer is easy to use and fast! Simply request a quote for your vehicle in 'as-is' condition. Based on your vehicle's information and condition, we offer you a fair price. Once you accept the offer, we'll pay you for your vehicle and have it picked up. There's no charge to use our service, and you'll get money for your broken-down vehicle.
This service can be exceptionally helpful to those that are looking to get the most they can for their vehicle and put the cash into something they actually want to drive. Cash Cars Buyers makes this super easy.