"Selling your car to CarMax" is a statement that you discuss with others as well as think about on day's end.
Will CarMax accept your car? Can you make a profit selling your car to CarMax?
Are you ready to take on the task of selling your car to CarMax?
This post will examine CarMax and help you decide if selling your vehicle to CarMax is best for you!
Does CarMax Give You Good Money for Your Car?
CarMax is the nation's largest used car retailer. The company also purchases a wide range of vehicles from others.
CarMax will evaluate your car for free and then make you an offer that is good for about a week.
Additionally, CarMax will also identify any major issues with your vehicle, that could potentially hurt or impact the amount of money you can get for it.
In order to get good money for your car, you have to be a good seller.
As CarMax has folks who get great money for their car as well as others who wish they had gotten more, there are some ways you can get good money for your car.
A few tips on getting the most money for your car
Look up your car's value on the Kelley Blue Book or Edmunds sites. This way you will have an estimate of what your car is worth.
Consider the damage if any, that your car has before taking it into a CarMax location.
Question the offer you get for your car at CarMax and ask how the appraisers arrived at the offer.
Try to sell your car privately for a slightly higher price and see if you are able to do so. If you aren't able to sell it, at least you have an offer from CarMax you can reach back and take.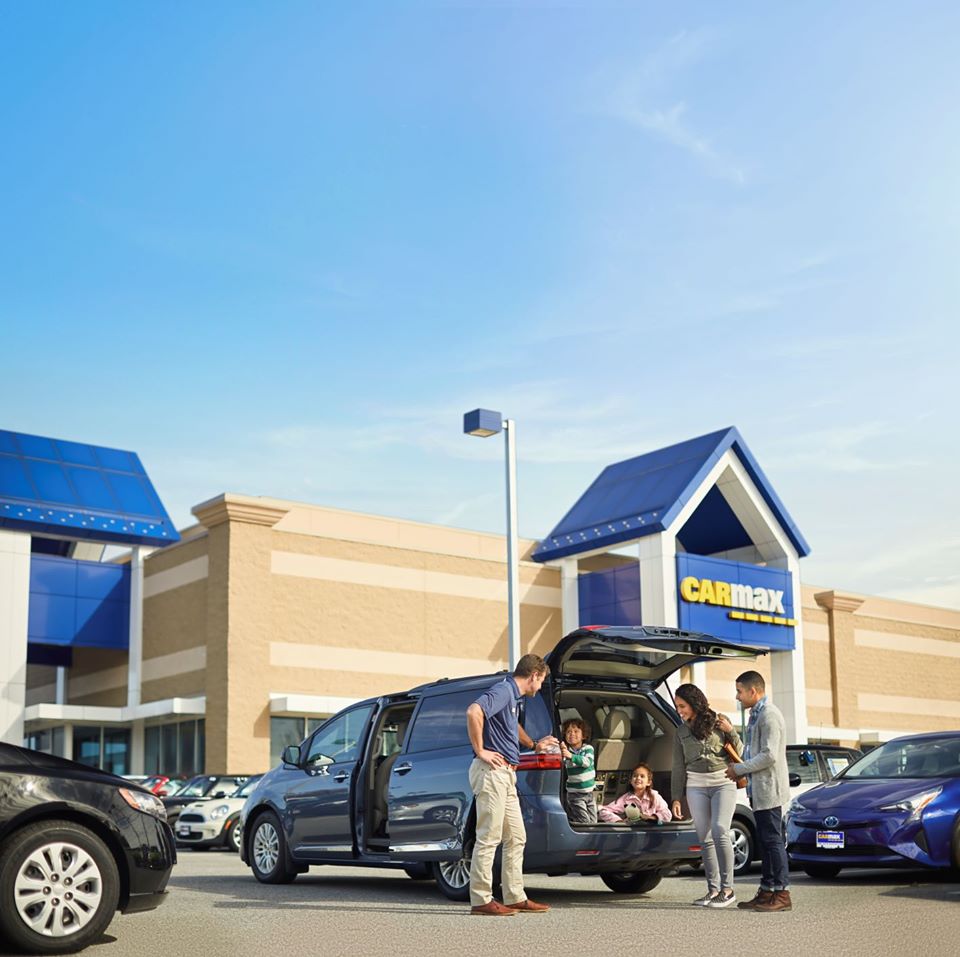 Is It Worth Selling Your Car to CarMax?
Can I Sell My Car Without the Title?
If you're looking to sell your vehicle to CarMax, you will need to provide the vehicle title. This is requirement that CarMax enforces when buying cars or accepting vehicle trade-ins. In addition to such, the company's website states that  to the company's website: "All titleholders should be present."
Once you have the vehicle and all other requirements met to sell your vehicle, CarMax will generally purchase just about any vehicle, even cars with salvage titles!
But if you have found that you lost your title and you're looking to sell your car to CarMax, you will have to pay a visit to your local Department of Motor Vehicles and obtain a duplicate car title. As we stated earlier, CarMax needs a car title.
If you're not able to get a duplicate car title, then you may not be able to sell it to CarMax, or to most places that buy cars.  But you may be able to sell your car as junk or scrap.
Does CarMax Buy Cars with Over 100 000 Miles?
CarMax will indeed purchase cars with 100,000 miles on them, but it won't resell those cars to consumers.
Those cars with 100,000 miles or higher will go to a used car auction, where other dealers or car enthusiasts may buy them at deeply discounted prices.
How to Sell Your Car to CarMax – General Tips
CarMax will buy just about any make and model of car. Whether you have a luxury vehicle or a car that has one working taillight, CarMax will appraise that car and make you an offer.
But you have to have your picture ID, the registration and more.
In order to sell your car to CarMax, you can visit your local CarMax, or access their online form to schedule a time to have your vehicle examined.
Next, you can take your car to that local CarMax, and let an appraiser examine it for damage and take it for a drive.
The appraiser will also check the car's vehicle history. Then, you will get an offer for your car that is good for seven days.
The offer will be good for a purchase or a trade-in.
How CarMax Determines Your Car's Value
Once you decide to sell your car, a company appraiser will review the current market merit.
That appraiser will also look at your car's year, make and model. The appraiser will also get a vehicle history report and view it.
CarMax examines your car's condition both inside and out. The look for defects as well as flood and frame damage.
CarMax's appraiser will also test drive your car, and note how your turning signals and brakes work.
If your car is in need of repairs or fixes, the price will be adjusted to reflect such.
CarMax will also consider the care as well as long-term maintenance of your car in determining their appraisal offer.
Selling Your Car To CarMax –
Will CarMax Buy A Car with Body Damage?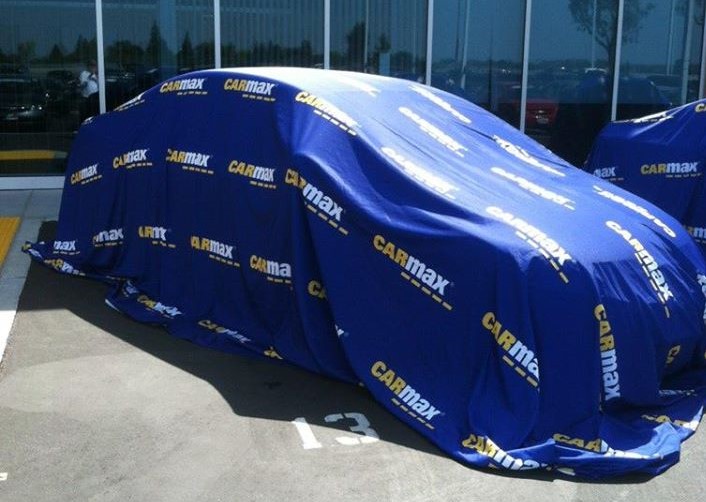 CarMax will indeed purchase cars that have damage. That damage can include flooding or frame damage. Even if your car has that pesky "Check Engine" light on, CarMax will reportedly buy it! But keep in mind that CarMax can refuse to buy any car at any time.
With all of the damage that your car has, CarMax will take all of that into consideration before a written offer is presented to you.
For cars with extensive damage, CarMax will take those cars to a dealer auction, and disclose all problems with the cars.
Selling Your Car To CarMax Reviews
What Do People Say About Selling Their Car To CarMax?
As the country's largest used car retailer, lots of people have sold their car to CarMax and have an array of experiences. Check out what others are saying!
1. "Have sold to CarMax. Good experience. Saves time. I like the process."
2. "I recently sold a 2004 Ford Focus to CarMax. The car was worth about $2000, but needed over $1000 in repairs to the nonfunctional air conditioner. They gave me $1000, and I was happy with that. They quoted me both their appraiser's price and the KBB (Kelley Blue Book) price and offered me whichever was higher, which turned out to be KBB."
3. "I've sold them two cars. They are easy to deal with, professional, and straightforward. After the appraisal, you give them your keys, and they give you a check. In both cases, I was buying a new car. When I told the new car dealer the CarMax quote, they told me that it would be higher than their trade in value, so I should just sell to CarMax instead."
4."I sold my 2001 Lexus to them last year. I probably got a bit less than I would have in a private sale, but the process couldn't have been easier."
5. "The one thing to consider when selling a car (whether to CarMax or anyone else) versus trading on a newer car is the sales tax. In our state (PA) one pays sales tax one the net of the car purchased vs. the trade. So, unless you get more then 6-7% above your trade value, trading is the easy way and financially more advantageous.
Having said that, I have had good experiences selling several cars over Craigslist – -but I recognize the hassle and fraud possibility factor."
Selling a Car To CarMax- Can I Negotiate the Price of My Car?
When you sell your vehicle to CarMax, you will not be able to negotiate the price of it.
But you may be able to get a tax credit if you trade your vehicle in, or sell it at select CarMax dealerships.
And when you get your new vehicle, you may be able to negotiate about items such as new tires, or minor repairs when you buy your new vehicle.
When CarMax states that they have a "No Haggle" pricing system, it means that the company considers the price it offers you, when you sell or trade-in your car.
Selling Your Car to CarMax – Does CarMax Have Any Hidden Fees When Selling Your Car?
Once you sell your car to CarMax, you may have to pay a few fees that you did not expect to pay.
Some of the fees include a processing fee that covers the cost of the paperwork involved with the sale.
Selling Your Car To CarMax – Does CarMax Buy Cars That Don't Run?
According to reports, CarMax will indeed purchase a car that doesn't run.
For your non-running car, you will get a an "Auction price" estimate, which the company formulates from research.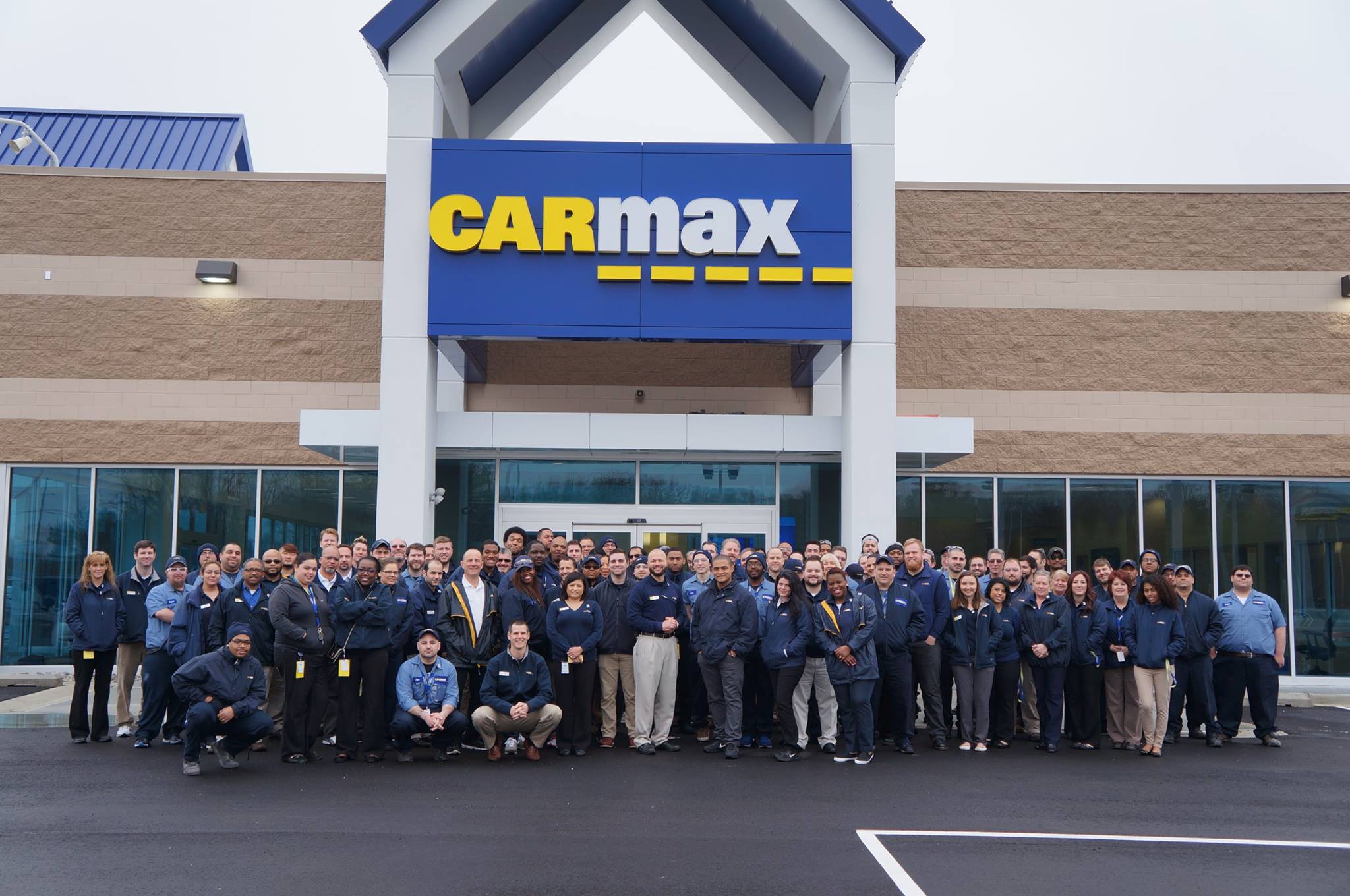 Is selling your car to CarMax worth it?
This question is best answered by the owner of the car, as the answer varies. But according to CarMax, the following is what happens, once you decide to sell your car:
First of all, CarMax wants you to know that they buy "all kinds of cars".
Next, you will get an offer you can count on. According to CarMax: "No matter where you sell, start with a custom offer from CarMax."
You can also count on an offer that is good for seven days.
CarMax also welcomes all vehicles: "Whether it goes on our lot or to auction, we want to make an offer for your car," states CarMax.
You can then schedule your free custom offer with CarMax.
What's Needed To Sell Your Car To CarMax?
According to CarMax, you need to have the following, for a successful sale of your car:
Your vehicle title as well as any pertinent document that shows payoff information.
Every titleholder has to be present during the sale of the car. So, of you and your partner of spouse both own the car, both of you have to be there for the sale.
Valid state-issued photo ID for all title holders.
The remotes and keys to your vehicle.
Your valid and current car registration
Additionally, CarMax states that the above items are not needed to simply get an offer on your car, but once you plan on selling your car, you must have all of those items listed above.
Selling Your Car To CarMax and Getting Paid
Once you sell your car to CarMax, you will get paid.
That payment will be in the form of a bank draft.
Think of it as a check. With CarMax, that bank draft is proof of payment and is guaranteed to be available by the bank who issues the draft.
Next, you must take your bank draft to your bank or credit union and deposit it. You cannot cash it.
"Before attempting to draw on the bank draft, always check with your bank to see if they have a specific hold policy on deposits," adds CarMax.
One CarMax Customer's Experience Selling a Car CarMax!
One customer who sold his car to CarMax described himself as "very happy" after selling the vehicle.
The customer had a Honda CRV to sell and over $14,000 to pay off on the car.
He had his eye on an Lexus.
The vehicle had been appraised at a dealership for about $9,500.
Another car buying company offered the customer $11,500.
But the customer was offered $13,000
The customer's friend suggested that he go to CarMax and reminded the customer that he could get an offer that was good for seven days.
But the customer had to get the car reappraised because he missed that seven-day window!
But when it was all said and done, the customer was quite happy with the process as well as the outcome!
Is it worth it to sell a car to CarMax?
While customers have various experiences with CarMax, the company continues to see sales and offer a sound appraisal experience for each customer.
While one customer paid over $38,000 for a 2018 Dodge Challenger that was four months old, CarMax offered the customer $22,000 for the car.
The customer decided to go to the dealership and receive the $30,000 that was initially offered to him.
So, while different customers  have different experiences selling a car to CarMax, the one aspect of selling a car, is for you to do some comparative shopping.
You have to begin by knowing the value of your car and finding who will offer you the most money and best car selling experience.
For you, CarMax may be the best. But then again, you have to weigh your options and decide what fits your needs.