Will CarMax buy any car? Will CarMax buy my car with body damage?
We'll answer these questions and more in this post, as we assist you!
Whether you have a great looking used car, or a car sitting on bricks, we will help you decide if selling your car to CarMax is a good idea for you!
Will CarMax buy a car with body damage?
This varies from person to person.
One potential seller cites the fact that CarMax is known for giving reasonable quotes for cars.
They are also a company that will sell the cars with that reasonable offer they give.
But it is important to note that according to reports, CarMax does not sell any car that has had any accident.
Another report indicates that CarMax will buy a vehicle in almost any condition.
This includes cars that have flood, frame, extensive and body damage.
According to reports, if the vehicle you are looking to sell has a large amount of damage or even a salvage title, CarMax will sell it at an auction.
The amount of damage will also affect how much CarMax will offer you for the vehicle.
It will help you to know the value of your car, before presenting it to CarMax for sale.
Does CarMax Buy Damaged Cars?
The latest reports indicate that CarMax will buy damaged cars, even if your car has flood or frame damage. CarMax will also reportedly accept cars that have that "check engine light" on them. But you have to know that your price will reflect the defects your car has.
In their "We Buy All the Cars" saying, they buy a lot of cars. But just like other companies, they have the right to refuse to buy your car, for a reason they will make known to you, at the time of sale.  But for a car with damage, CarMax will take all damage into consideration before you get a written offer. The company is known for going and getting their own car history report to determine your car's value.
And if CarMax can fix the car, then they may resell it at one of its used car lots. Additionally, reports indicate that CarMax will sell cars with lots of damage to dealers at auctions. And in doing so, the company will disclose all known defects and damage.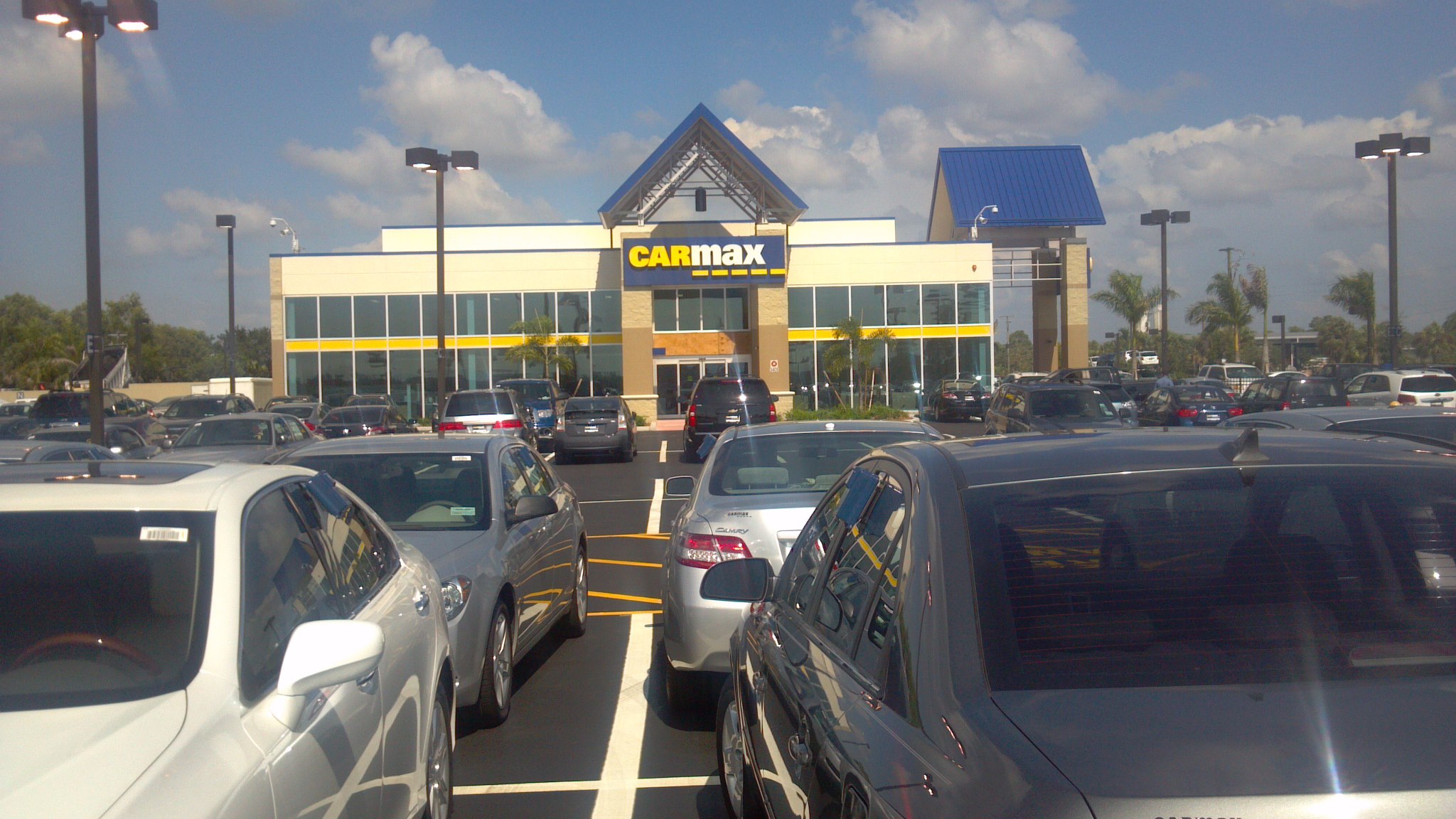 Will CarMax Buy Salvage Vehicles?
According to sources, CarMax purchases cars with salvage titles. Even though the CarMax website doesn't offer any information on salvage vehicles, we wanted to find out if they do, so we called!
Since we were on the hunt for clarification on this topic,  called the CarMax location on 6540 95th Street  in Oak Lawn, IL. We spoke with Jamie and were told that his location does buy cars with salvage titles. "But keep in mind that because the car has a salvage title, this impacts the offer you will get on your car," stated Jamie from CarMax. He said that salvage titles are not very common but they do welcome them.
Will CarMax buy cars over 10 years old?
According to a Reddit user, who was a former employee of CarMax, the user with the name "PMCrumpler" writes: "CarMax prices are not based on KBB [Kelley Blue Book], Blackbook, or any other online car shopping resource. CarMax sets the offer based on a few factors, including: Mileage: CarMax does not retail cars with over 130,000 miles. This means your vehicle will go to wholesale auction, and CarMax generally makes very little on these. In fact, appraisers are judged based on how accurate their offers are (read, close to as fair as possible). Too high or too low and they can get in trouble. So when people say things like 'they only offered me 3k for my Camry in great condition' well… It probably had a ton of miles, and they can't retail it. Age: anything 10+ years older. Same deal as mileage. Automatic wholesale. Inventory: Even if you're bringing in a more valuable vehicle, if CarMax has a bunch of that type of car right now, they start to pay less to buy more of them in trade ins. Additionally, if the demand is low, or if it is a vehicle that tends to sit on the lot for awhile, you will probably get a low ball offer."
The Reddit writer also explains that CarMax uses an in-house data base to obtain information on a car.
"The offer is what the vehicle is worth to them. They aren't offering you what you're going to get from a private buyer, so of course you are going to get more from Craigslist or whatever other method of private selling you choose. CarMax just makes the entire process a lot more simple, and you don't have to worry about their check bouncing. I've actually sold three cars to CarMax, and felt I got a good value on all three. But it isn't the best answer for everyone, every time," adds Reddit user, "PMCrumpler".
Does CarMax buy cars with over 100 000 miles?
Back in the day, if you owned a car that had over 100,000 miles on it, then you can put that car on "life support".  But given advances in technology and computers, vehicles these days far more reliable and have longer lives.
So, fast-forward to today with your 100,000-mile car and you may be looking at car just in its prime!
Unfortunately, attitudes about cars with 100,000 miles with dealerships and used car companies are pretty negative. So, a vehicle that has reached the 100,000-mile mark, you will certainly see a huge drop in a car's value.
CarMax for example, will reportedly buy cars with over 1000,000 miles on it. But that car will not be placed in their inventory for resale. Instead, CarMax will reportedly send that 100,000 mile car to a used car auction where other dealers may buy it at a deep discount.
Does CarMax offer a fair price?
One car seller took his car to CarMax and wanted to see what they would offer him for it. He drove his 1997 Dodge Viper GTS to CarMax to get a great offer.
So, as he made his way to CarMax, he thought about the $37,000 he initially paid for the car. He also has the notion that since CarMax didn't want anything to do with his Viper, he thought he would get a really low offer. I guessed $25,000. "Then I got in my Viper and I drove to CarMax to find out what would happen next," the Viper owner states.
He said that the agents were friendly and came back with an appraisal price of $25,000. He was thrilled that he was able to guess correctly, what he would get for his car. "The CarMax people are typically very nice and often fairly knowledgeable about cars. But CarMax doesn't quite value a Dodge Viper like a car enthusiast would."
So, when it's all said and done, you would have to know the value of your car, before heading to CarMax, to know if you are getting a fair price. For this Viper owner, he was able to pinpoint down to the dollar what he would get.
Know your car's value
As a car seller, it is important to know what your car is worth. This way, if you receive an offer from CarMax, you can ask how they came to the offer they did, with you knowing what your car is worth.
Does CarMax give Blue Book value?
According to an article from the LA Times: "The best advice about trading in your car is to avoid it. You'll always get more money selling it on your own, sometimes thousands more."
The LA Times also suggests that a great way to get the most for your car is to take it to a CarMax and allow them to appraise your car.
"The company will evaluate your car for free and make you an offer that is good for seven days. It will also identify any major problems that could hurt your car's value," states the LA Times."Use the CarMax price as the lower limit for what you will accept from the dealer. It also gives you a second potential buyer. If the dealer insists on low-balling you, you can always just sell the car to CarMax."
The experience of one seller
According to one seller, that vehicle seller was offered $1,250 less than what the seller got selling my car myself. "So I think it really just depends on what's on the cars history and its current condition," said the seller on the camaro6.com forum.
The seller also pointed out that CarMax pointed out the car's great paintwork as a plus to CarMax and their politeness. But in terms of selling a car to CarMax:"Would I ever sell them a car? Probably not since dealers will meet or beat their offers. Then you could also get more selling yourself, but you'll be sitting with an extra car for longer."
Items needed to sell your car to CarMax
According to the CarMax website, you must have the following to sell your car:
The car's title or the paperwork that shows the payoff information
All  of the vehicle's titleholders- they must be present at the time of the sale.
Vehicle's current, valid registration
A current as well as valid, state-issued photo ID
All remotes as well as keys for the car.
It's important to note that you need all of these items to SELL your car to CarMax, not to just get an offer on it, if that is all you want at any given time.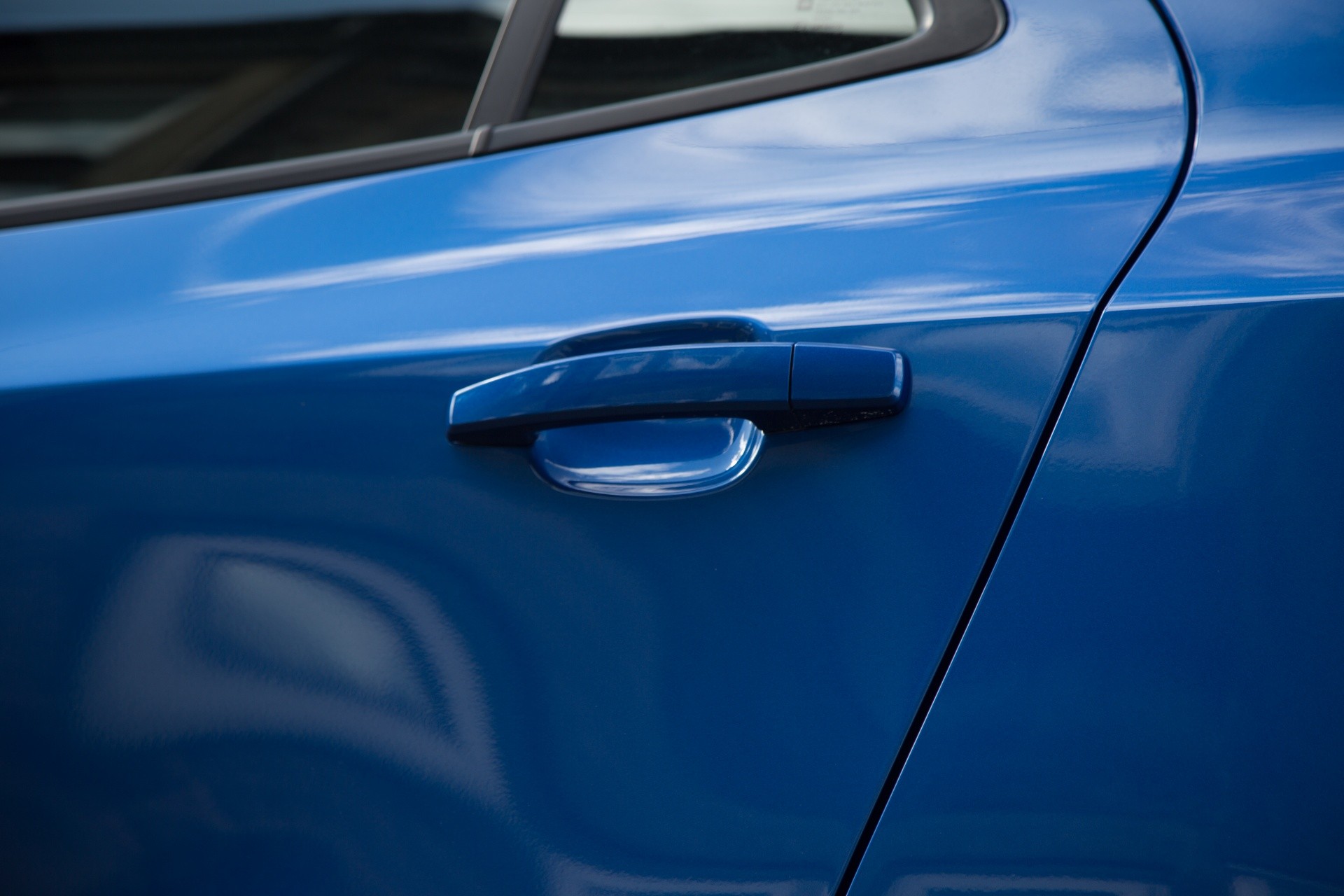 Ready to sell your car the quick and convenient way?
Sell your car to Cash Cars Buyer!
We Make selling a car easy!
844-663-7286!