"Does CarMax Buy Cars That Don't Run?" That's a question that's been swirling in your mind for awhile now!
Are you interested in selling your non-running vehicle to CarMax? Would you like to know about the car appraisal process and more?
In this post, we will offer insight into CarMax, as well as some of the company's methods and procedures.
We will also walk you through their appraisal process, and familiarize you with additional offerings the CarMax has for customers looking to buy as well as sell a vehicle!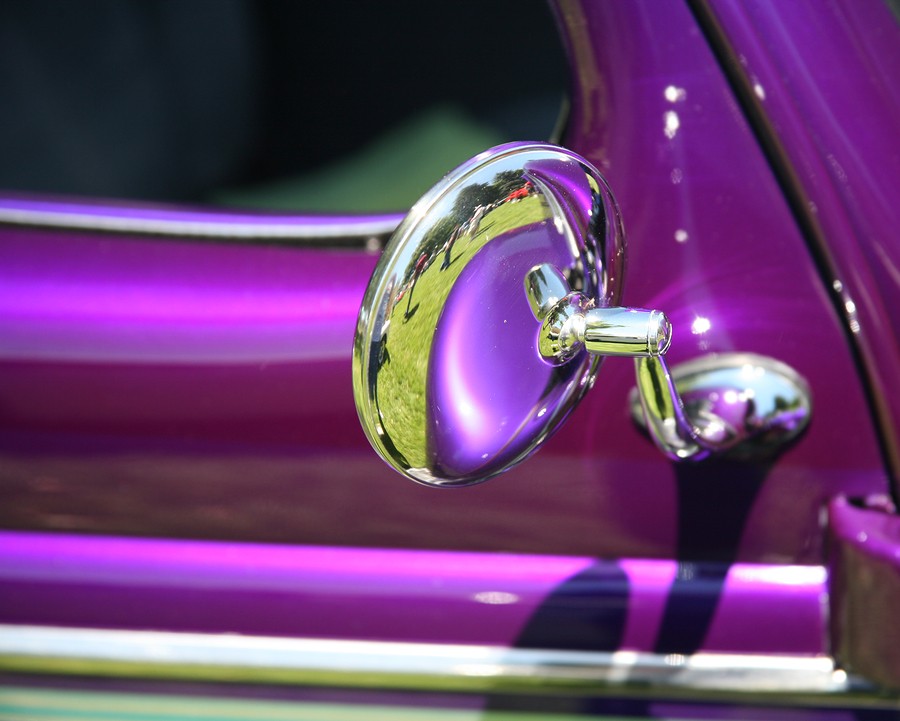 Does CarMax Buy Any Car? – The Appraisal Process
According to CarMax, getting your car appraised is quick and easy! In previous years, they have been known to purchase more than "650,000 cars, trucks, and SUVs."!
While they acknowledge private car sales and the issues that surround them, CarMax offers a fast and efficient process of getting a car appraised.
When it comes to the kinds of cars the company will buy, CarMax takes its time in viewing a car's history, condition and merit.  CarMax will not buy a car with a salvage history. Additionally, the company will not buy car with frame damage or flood damage.
If there is any car that fails to meet the company's "Clean Title Guarantee", the car will get sold at an auction, instead of to a CarMax Customer.
CarMax also has a "125+ point inspection" that cars must pass. Vehicles must also undergo a complete reconditioning process in order to be sold. CarMax welcomes just about all makes and models, as long as the vehicle can pass the rigorous testing and inspections put in place by the company.
The Appraisal
CarMax lives by their slogan: "We'll buy your car, even if you don't buy one of ours." Check out the steps of an appraisal at CarMax!
For persons who have a car to sell, customers are invited to bring to a nearby CarMax for a fast and free appraisal.
Customers will also receive a written offer to buy!
While the company buys cars from customers every day, an associate will be there to conduct the appraisal process!
Next, the CarMax appraisal team will generally appraise the car in about 30 minutes, although times vary, based upon the make and model of the car.
It's important to note that the appraisers are trained, dedicated and experienced in the appraisal business.
While your car is being appraised, you are free to discuss the process with the appraiser.
Once the appraisal is complete, CarMax will offer you a written offer to purchase your car. The offer is good for a total of seven days.
Customers can decide to sell the car within that seven-day period. Or, you can decide to entertain other offers for your car.
Some customers use the CarMax written offer as a template or a guide, when assessing and weighing other offers made!
While CarMax have a total of five years appraising cars, they must pass a rigorous testing process to become appraisers.
Documents to Sell A Car to CarMax – What Paperwork Do I Need to Have?
Ready to sell your car to CarMax? Check out the required documents you need to have ready to go!
The Car Title – You must have your car's title in order to sell it to CarMax. If you do not have the title, you can go to your local department of motor vehicles to obtain a duplicate car title. Additionally, your car's title or payoff details should be on the title. And all titleholders are asked to be present.
Car Registration – Next, to sell your car to CarMax, you need the current and valid vehicle registration for the car. Your registration offers proof of ownership.
ID – Thirdly, you must have valid and current state-issued photo ID. Each titleholder needs his/her own.
Car Keys & Remote – All car keys and remotes are required to hand over. If you have duplicate car keys or no remotes, then, that written offer you received from CarMax may be adjusted to reflect such.
Once you have submitted and surrendered the required items and documents, your written offer is good for seven days.
Additionally, you can leave with an offer in your hands! CarMax will issue a bank draft on the spot providing you have the necessary paperwork and accessories. (i.e. the car title, car remote, keys, etc…)

Does CarMax Buy Cars That Don't Run? What About Old Cars?
For that car that does not run, CarMax will buy it. But don't expect a huge payout from it.
You have to be realistic when selling a non running car to CarMax.
The fact that your car will not run is huge. So, work with the appraiser and find out offer you are given.
Remember that you have seven days to accept the offer.
If you do not like it, you can always sell your car privately or to another company.
For cars that do not pass their inspection, they are sold to auction.
If you have car that has high mileage and is more than 10 years old, there is a chance that CarMax will make you an offer on the car. But there is a chance that you may not see lots of money from the sale of that car.
CarMax sets its own used car values. So you have to abide by those values and rules for car selling. If the car is old with lots of miles, you may be better off exploring other options.
How Much Does CarMax Pay for Cars? Understanding Your Car's Worth
Generally, but not every time, many car owners may tend to overestimate the condition and value of their car; therefore, you may have to do a bit of research on your car's value.
You can look to resources such as the Kelley Blue Book to obtain a value for your car.
In order for you to get an offer for your car, you can bring your car into CarMax for an appraisal. As their experienced trained appraisers look at your car, they will evaluate your car based upon the following:
Condition
Mileage
Accident history
The condition of the interior (are there any holes in car upholstery? Are there any marks or burns?"
The condition of the exterior (are there any dents, dings or damage?)
While CarMax states that small or slight imperfections have little impact on our appraisal offer, they do take into account large issues such as flood damage or car frame damage. Once these aspects of the car have been assessed, you will have a written offer on your car.
Will CarMax Buy A Car with A Bad Engine?
CarMax will buy a car with a bad engine, but the offer you receive will reflect such. If your car has any issues, it is up to you as a car seller to be trustworthy and honest. One way or another, CarMax will find out about the bad engine and there may be an issue down the road from you not initially disclosing it to them.
It's good to tell CarMax the problems your car to have. Some customers report that CarMax did not seem to mind. Instead, CarMax went ahead with their inspection of the car, and offered the customer a written quote.  For cars that have problems, those cars are sold in a private auction by CarMax.
The CarMax Car Buying Center
CarMax has been in business since 1993. They tout themselves as "America's #1 used car retailer." The company welcomes all who are interested in buying a car and offer a no-pressure, no-hassle environment when searching for car to buy.
Their associates are friendly, welcoming and ready to answer questions about cars that my pique your interest!
Many customers discuss the friendliness of the associates. While the company offers a "customer-focused car buying experience", the company continues to grow, as a leader in the used car buying and selling business!
Additionally, they offer a wide selection of sedans, SUVs, pickup trucks, vans and more. The company also states that they sell their used cars with a 7-Day Money-Back Guarantee. They invite potential car buyers to explore their more than 40,000 vehicles located at various locations, nationwide.
CarMax Methods – Frequently Asked Questions
Check out some of the most frequently asked questions and the answers we found!
Is Selling My Car CarMax a Good Idea?
Based upon the experiences of many, CarMax is a great place to sell your car. Your vehicle will undergo an extensive appraisal. Once completed, you will get an offer that is good for seven days.
Should you choose to accept it, you will receive money for your car right then and there!
Even if your car has body damage or mechanical issues, you can get paid, but your offer will reflect those imperfections.
Does Carfax Buy Cars?
Of course, CarMax buys cars! They purchase all makes and models and cars in all kinds of conditions. The cars undergo a 125+ inspection as well as an extensive appraisal process.
You have to take into account the full merit of your car. Does your car run? Was your car involved in an accident? Do you have fender damage? Is that engine not working properly? Do you have a car that you simply want to sell because you are looking to downsize?
For whatever reason or reasons, you are selling your car, CarMax will buy it and give you a fair price that reflects the condition of your car.
Does CarMax buy cars that have been in an accident?
While CarMax will buy a vehicle in almost any condition, this will depend on the extent of damage of your car. CarMax will reportedly buy cars that are damaged and even have salvage title cars. For cars with extensive damage or a salvage title, CarMax will then sell that car to an upcoming dealer auction. The level of damage will also affect how the offer you receive for your car.
Additionally, CarMax will buy damaged cars, including vehicles that have flood or frame damage.  The company will also reportedly accept cars that have that pesky "check engine light! Although the company offers their slogan "We Buy All the Cars", to car seller, they have the right to refuse to buy a car, if they so choose.
Does CarMax Buy Cars with Mechanical Issues?
Yes, they will. CarMax purchases all makes and models, in all kinds of conditions. So, for that car with engine issues, the car with the "check engine light" on, you will have a buyer. CarMax looks at the full condition of a car and has an extensive appraisal process.
But just know that your car's mechanical problems will be in the forefront once a price is calculated.
Does CarMax Buy Cars with Body Damage?
They sure will. But know that your final offer will reflect that body damage. CarMax has appraisers who are specially trained individuals who look at ever angle of a car. So, your car will be purchased, but know that the price will reflect the vehicle's damage.
Does CarMax Buy Cars That Don't Run?
They sure will. CarMax will purchase that non running vehicle, but don't expect a large sum of money. Chances are that your non running car will be sold in an auction.
With their extensive appraisal process, you can count on making some money from the sale of that car. But don't expect a huge payout. Reportedly, they will also offer you an "Auction price", based on the market value of the car as well as other evaluations that they conduct on your car.
Does CarMax Buy Cars with Over 100 000 Miles? What About A Car With 200 000 Miles?
Even a car with lots of miles is a car that CarMax will buy. For those high mileage cars, you can expect a price for your car that reflects such.
Additionally, CarMax will take into account that car's interior, exterior and overall condition. Does the car have engine problems? Is there damage in the interior?
CarMax will have that 100,000-mileage car undergo an extensive inspection. Once a price is determined, you will have seven days to accept the offer.
Does CarMax Buy Cars Over 10 Years Old?
CarMax will buy that car over ten years old, if they choose to do so. With their extensive 125+ point inspection process, you can sell your car confidently to CarMax.
Additionally, it's important to note that you won't get the maximum possible price. But they will give you a price to reflect the car's age and condition. Then, you will have a check in your hand in about an hour!
It's common knowledge that cars with over 200k miles are a difficult to sell. You will not find many folks who will buy those cars.  sell. So, while you have options such as a Craigslist ad or private sale, just know that your car is old and that age will be reflected in the offer you get.
Does CarMax Buy Old Cars?
CarMax will buy and appraise just about any four-wheeler motor vehicle. If you can prove you are the owner, then you have a sale! It is important to note that the company has the right to refuse a sale for any reason.
Generally, your old car will be appraised. Then you will have an offer on the car. Your offer will be good for up to seven days and will be paid out with either bank draft or a trade credit.
Does CarMax Buy Cars for Cash?
After you sell your car to CarMax, you will walk out with payment in hand the same day you sell your car. CarMax pays with a bank draft. The draft is a kind of check where payment is guaranteed to be available by the issuing bank.
Additionally, you must deposit your bank draft, instead of cashing it. Before attempting to draw on the bank draft, be sure to check with your bank to see if they have specific hold policies for deposits.
Does CarMax Buy Cars Outright?
A CarMax offer can serve as a good alternative, if your own plans to sell the car outright or to trade it for another car fail to meet your expectations.
Does CarMax Give Good Trade In Value?
CarMax evaluates trade-ins for free. Then when done, the company will make you an offer that is good for seven days. Whether you choose to trade your car in or avoid doing so, is a personal decision. Book trade-in value.
When the salesperson presents the CarMax offer to you, you can compare it with the trade-in value you found elsewhere. It is the hope that the CarMax price is the same or more than the pricing guides you documented. If not, then you have your answer!
Don't forget that the CarMax offer is good for seven days. So, you have time to do some more investigative work on other offers and values you are able to find and record.
When you come back to CarMax and you are unsure whether you want to accept the offer they give you, you can feel free to walk away!
After leaving, lots of people then list their car for sale to see if they can get more money than the CarMax offer. If he or she isn't able to sell car privately, they come on back to CarMax and accept the offer!
Does CarMax Buy Cars at Fair Price?
While CarMax practices honest and trustworthy methods and practices, you may find that a private sell of your car will garner you more money than selling it to CarMax.  But if you find that a private sale has made you more frustrated than lots of money, you should sell your car to CarMax.
Additionally, chances are that you've probably spent time and money trying to sell your car online. The bottom line is this: if CarMax offers the best price to you, take it! You always have options and that is good to know and utilize!
Does CarMax Buy Cars at KBB?
While CarMax is the biggest seller of used cars, they take into account the car's value. You as a knowledgeable seller can record Kelley Blue Book value of your car. That way, you know what your offer should be. CarMax will evaluate the complete merit of your car, taking into that KBB offer. But you will also know what the KBB offer is too. If you don't like the offer presented to you from CarMax, you can sell the car on your own. Remember that you have seven days to accept the offer given to you!
CarMax Appraisal Vs KBB
Any good entrepreneur knows that to be a good seller you make money money by buying low and selling high. Given such, KBB is a trusted source for getting the value of car. KBB will not divulge how they come up with their pricing numbers.
Additionally, CarMax will not offer you the "trade secrets" they have. As a company that practices honesty and straightforwardness, you can know what your car is worth, before selling it to CarMax. You will also have to take into factors the damage your car has if applicable, as well as other issues.
So, when you look at the CarMax appraisal process vs. KBB, just know that you have to have all of the facts before selling your car. Be an educated car seller that asks questions!
Where Can I Sell My Car That Doesn't Run? Cash Cars Buyer Will Make You an Offer!
Do you have a non running car? Are you sick and tired of looking at the junk car in your backyard?
For that car that doesn't run you have options for a cash offer for it!
Cash Cars Buyer has over a decade in the car buying business. We purchase all makes and models of vehicles. Check out why we are the best at buying cars that won't run!
We offer free towing!
You'll get cash on the spot!
There are no hidden fees with us!
We are a licensed, insured and bonded company!
You can sell your car that doesn't run in three easy steps!
With over ten years of car buying experience, we buy cars with no title!
You can get an instant offer on your car in the privacy of your own home!
Sell Your Car in Three Easy Steps!
Looking to sell your car quickly and easily? Check out or three-step process!
Enter your car's information. You have the opportunity to enter your car's information and get an instant offer!
Accept your offer. Once you have entered your car's details and have your offer, you can call us at 844-663-7286! There, we will ask you some questions about your car, and then firm up that offer!
Accept your cash! After you accept your offer, we will make plans to come to your home. When we arrive, we will inspect your car. When all is well, we will put cash in your hands, FAST!
Even if the car is not running, missing a wheel, or has body damage, we will buy your car.
So, forget the online sales, stop with the "for sale" signs. There is a better way to sell your car and Cash Cars Buyer is it! 844-663-7286!
Call us today so we can buy your junk, scrap and damaged car FAST!