Get an Instant
Cash Offer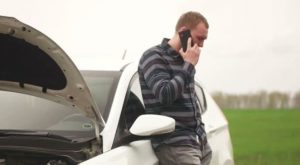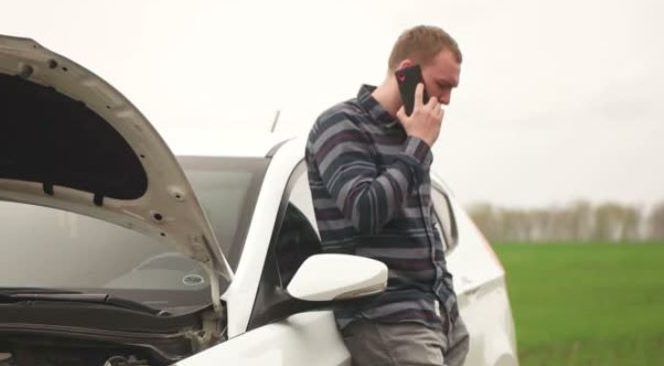 Selling a Junk Car in Milwaukee WI
-The Do's, Don'ts, and How to Get the Best Deal-
Milwaukee Wisconsin – the "City of Festivals"- This cultural hub earned its nickname thanks in part to the many celebrations going on in the summer months.  Even in a place made famous for its lighthearted nature and having a 5'6 bronze statue of the Fonz ("Aaaay") – there's one thing everyone can agree on – selling a junk car is a pain no matter where you live.  If you often ask yourself: "where can I sell my junk car in Milwaukee?" You should know that there's a convenient option closer than you might think.    
At Cash Car Buyers, we seek to change the way people view getting rid of a junk car.  Our goal is to put cash in your hand within 24-hours – without the usual headache.  We also offer free towingon any car, truck, or SUV, whether it runs or not.   
First, let's look at a few of the options you might be more familiar with, and how you could be leaving a ton of cash on the table by using them. 
Selling a Junk Car
 to a Dealership
Dealerships are in the game for one thing – profit.  If you're looking to sell a junk car in Milwaukee and are hoping for as much cash as possible, in the shortest amount of time, a dealership is not the best way to go.  Here's why: 
Not Their Area of Expertise
Dealerships are focused on the bottom-line – meaning their goal is to sell a car and load it up with aftermarket products.  Junk cars usually have salvaged titles, which exclude them from most warranty plans. 
Salespeople are trained to try and sell a vehicle to anyone that walks in the door.  Meaning that getting a straight answer about selling a junk car will often result in a lot of wasted time. 
If your car is in decent shape and it does have a valid title, getting your money is a lengthy process.  There's usually only one or two people who handle cutting checks, and they often have their hands full, which makes getting paid slower than it should be. 
Selling a Junk Car
 to a Scrap Yard
Scrap yards often hail themselves as junk car buyers. If you're looking for a reputable place to sell a junk car in Milwaukee, though, you might want to search elsewhere.  Here's why: 
Junkyards aren't known for being overly reputable.  Often, they'll change the price they offer or tack on hidden fees at the very end.  Don't be afraid to walk away should this happen to you. 
There's nothing worse than thinking you've found someone to buy your truck for cash only to have the check bounce when you go to deposit it.  If possible, always ask for the money up-front. 
Not all scrap yards are licensed, which means that there's a good chance an issue can arise due to lack of standards.  If you must sell to a junkyard, at least make sure they're licensed. 
Selling a Junk Car
 Private Party
Private buyers are often some of the highest paying if the sale ever actually goes down.  The problem is that not everyone is looking to buy a scrap car, and selling a junk car in Milwaukee is tough, and that's where the issue lies.  Here's why: 
Not Everyone's a Salesperson

 
Selling a car is tough, even if it's in decent shape.  There's a reason not everyone's cut out to be a salesperson, dealing with customers can be a pain.   
There's nothing worse than taking time out of your day to organize a viewing, only to have them not show up.  Many will want to take the car to a mechanic to give them the thumbs up, and even then, the sale may fall apart. 
Imagine you go through the process of showing the car, the buyer agrees to pay cash for your junk car, and then they can't come up with the money – or worse, want to finance it. 
Selling to 
Cash Car Buyers
When asking yourself: "where can I sell my junk car in Milwaukee?" The last thing you probably want is a lengthy process where you're facing constant issues.  Most want to get rid of their junk cars and part with some cash in hand as soon as possible.  That's where we come in – we're experts at ensuring there's money in your pocket in as little time as possible – usually within 24-hours.  Let's look at a few other reasons why Cash Car Buyers is the best place to sell a junk car: 
If your goal is to scrap a car for the most money, then tacking on a costly tow bill will cut into your profits.  Cash Car Buyers offers free towing, meaning more cash in your pocket and less time figuring out how to get a junked car off your property. 
Cash Quickly

For Junk Cars In Milwaukee
Whether you use our free 60-second online form or call us directly, we buy any car for cash and will tow it off your property for free.  Most of the time you'll have money in your hand within 24-hours.    
Reputation for Being the Best

Way to Sell Junk Cars Milwaukee
We're bonded, licensed, and insured, just like a dealership is.  Our customer-focused staff has years of experience, and their top priority is getting you the cash you deserve as fast as possible.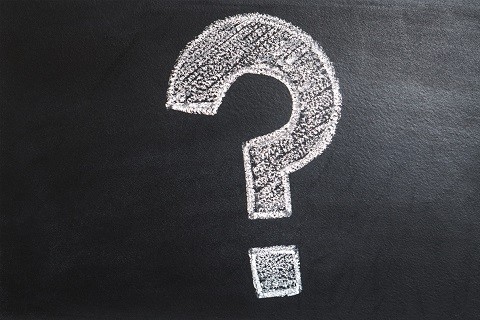 Sell My Junk Car Milwaukee – Common Questions
We know that getting rid of your junked car is your top priority.  Our goal is to give you a fair amount for your ride in as little time as possible.  We look at its market value, as well as the Kelly Blue Bookand NADA values to ensure you get as much as possible.  When you factor in our free towing serviceand speed at getting the sale finished, it's easy to see why we're known for paying a fair price.  Why spend hours or days haggling with dealers or private buyers when you could have money in hand in less than 24-hours? 
What Type of Cars do you 

Buy
We buy cars for cash, all cars, trucks, or SUVs, whether they're running or not.  Does your vehicle have a salvaged title?  We'll take it.  Is the front end smashed?  Not a problem.  Is your car missing a wheel or doesn't run?  We want it now – for cold hard cash in under 24-hours.  While private buyers or dealers might want to have it mechanically inspected first, we don't care, regardless of what it looks like or the shape it's in, we'll take it.  We'll even tow it off your lot for free. 
How can I sell my junk car in Milwaukee if it Doesn't 

Run?

 
Doesn't matter to us, we'll tow it away for free and still give you a fair price for it.  Have a few junked cars sitting around?  No problem, we want them all.  The average national cost to tow a vehicle is about $100, and if you're further away from the city, it could be a whole lot more.  Instead of paying money out of pocket to tow it somewhere for an estimate, we'll pick it up ourselves and save you the hassle.  Instead of worrying about selling a junk car in Milwaukee, let us take care of it for you.  
Dealerships often have a chain of command to go through before they can write you a check.  Private parties also might write a check or want to secure financing.  Scrap yardsare rarely reputable, and often tack on hefty fees.  Cash Car Buyers is fast, and we aim to get your cold hard cash to you in less than 24-hours.  Our online form takes just 60-seconds and is the first step to getting paid for your junk car. 
What if I Don't Have a Title
Depending on the age of the vehicle, you may not even need a title.  We follow all local WI laws to ensure the process is completed successfully the first time around.  If you don't have a title currently, we'll help guide you and even assist with the paperwork.  Remember to store your car's title in a safe place to ensure it doesn't become lost or damaged.  Regardless, contact us today to get the process started. 
Don't sweat the small stuff.  If you sell to a dealership or a private buyer, they usually like to see the vehicle in semi-decent condition.  At Cash Car Buyers, we'll take it as-is, meaning you don't even need to detail it.  We do suggest, however, that you remove any personal items that you may like to keep.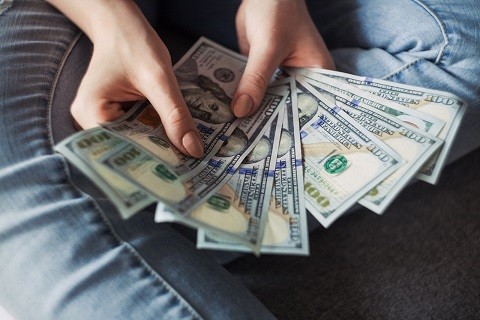 Sell My Junk Car Milwaukee – Fast and Easy Cash
Milwaukee may be home to the "world's biggest" dinosaur skull, but selling a junk car fast doesn't have to be world-class.  As the Fonz would say, don't "sit on it," instead, contact Cash Car Buyers today for the fastest means of getting paid cash for your junk carin as little as 24-hours.  If you're still asking yourself: "where can I sell my junk car in Milwaukee," the answer is simple – Cash Car Buyers.     
Our network of reputable scrap car buyers is available 24-hours a day, 7-days a week.  Fill out our free 60-second online form or contact us directly at 773-692-3422. 
Address
Cash Cars Buyer Milwaukee, WI
Milwaukee Wisconsin, 67206
Sales@cashcarsbuyer.com
(844) 663-7286

Business Hours
Online Offers: 24/7
Mon – Sat 6am – 11pm