Here's how to make money from your junk car in 2022:
Part out your junk car
Repair your junk car and flip it
Recycle your junk car
Sell your junk car as is
Dealing with a junk car can be very frustrating, and many people think their junk vehicles are worth nothing! However, did you know that you can make a decent amount of money out of Junk cars in 2022!?
Interestingly, there is a significant demand for vehicles in 2022, considering the car and parts shortage. People are now holding on to their vehicles and prefer to fix them rather than sell them.
Therefore, you'll notice that more and more agencies are looking to buy junk vehicles to find replacement parts and make money out of these cars.
If this is your first time dealing with a junk vehicle, you might not be fully aware of the different approaches you can take to get money out of your junk car. Therefore, this article is here to help you!
In this article, we help you answer the question, how to make money from your junk car in 2022? Read on for more details!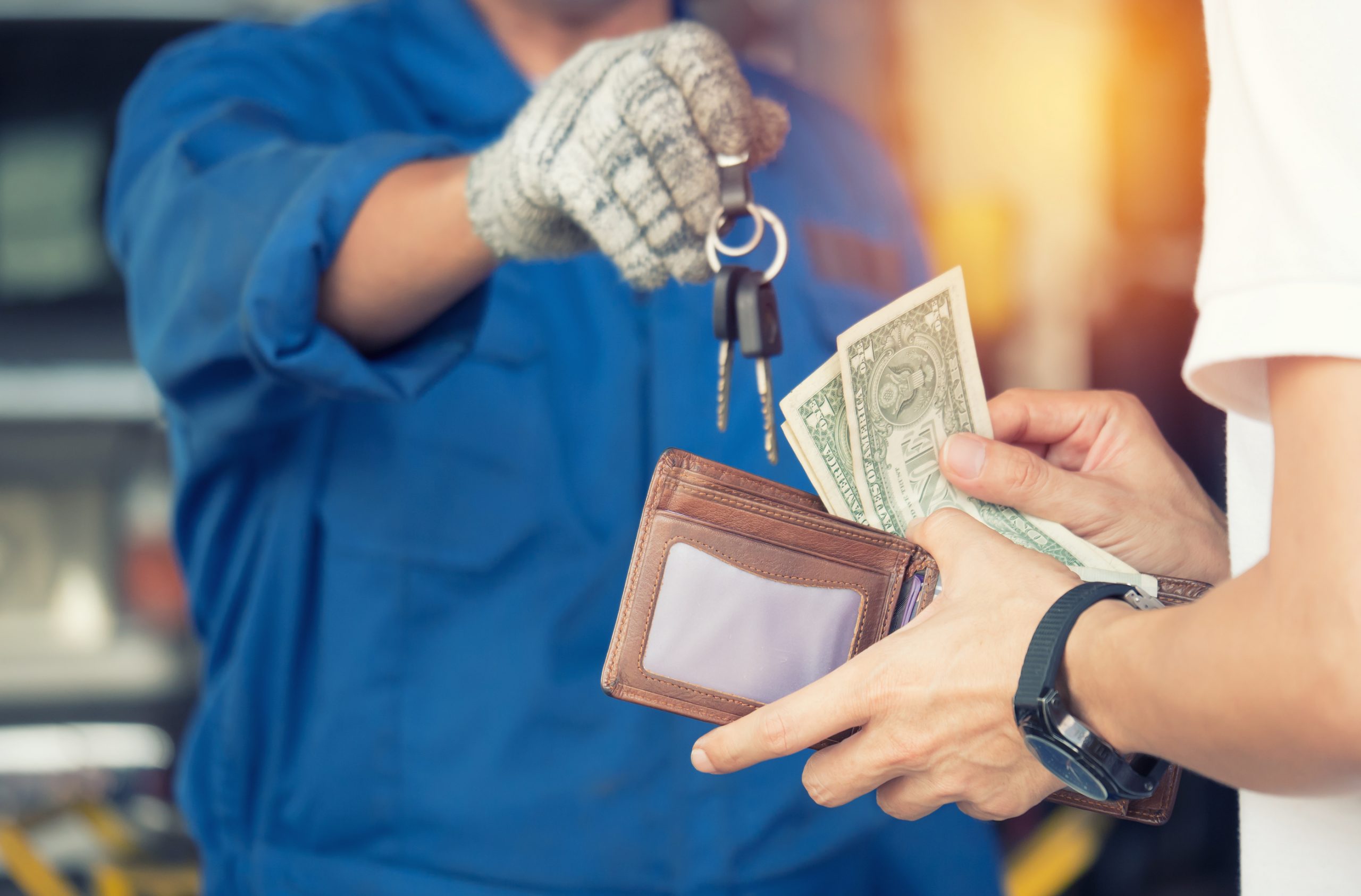 What is a junk car?
Before we dig into the details about how to make money from your junk car in 2022, we must understand what a junk car is in the first place.
Not every car is considered junk, and even if your car looks terrible to you, you want to confirm whether it's a junk car or not.
When experts refer to a junk car, they mention a vehicle that's not worth the repair or a vehicle in bad condition to the point where you can't drive it or even fix it.
Your vehicle can go junk for many reasons enclosing the typical wear and tear over time and including situations where your vehicle gets involved in major accidents or other types of damages.
Understanding how to make money from your junk car in 2022 is very important because when your vehicle is junk, your chances of finding the best buyer are very limited. Most private buyers might not be interested in buying such a vehicle, and the other approaches might not be obvious to you.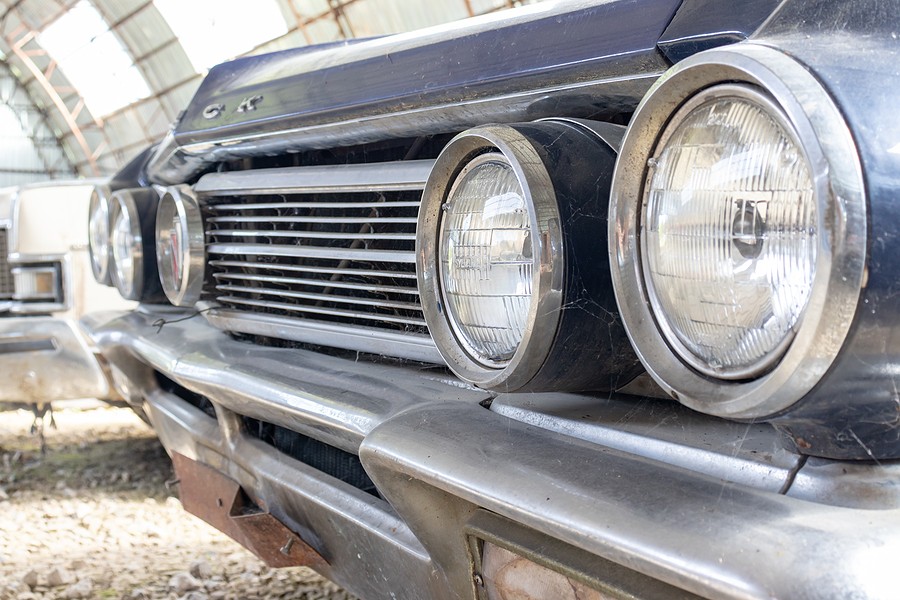 How to make money from your junk car in 2022?
When it comes to selling junk cars, many people don't know that their junk vehicles can make a decent amount of money. Your friends or family might say that your vehicle is worthless and that you should get rid of it. However, that's a whole different story in 2022!
Let's see what options you have for making money out of your junk car in 2022:
Part out your junk car
The first thing you can do is to part out your junk car. In other words, you can take out important items and sell them separately. You'll be surprised by how many people are looking for parts replacements, especially in 2022, considering the parts shortage
Even if your car is junk, it doesn't mean everything is worthless. In other words, your vehicle might have a bad engine, but still, it could have a perfectly running transmission. Imagine how many people are now looking for transmission replacements.
There are tons of websites and agencies you can contact to sell your vehicle parts. For example, you can try posting your car part on websites like Craigslist or potentially eBay motors.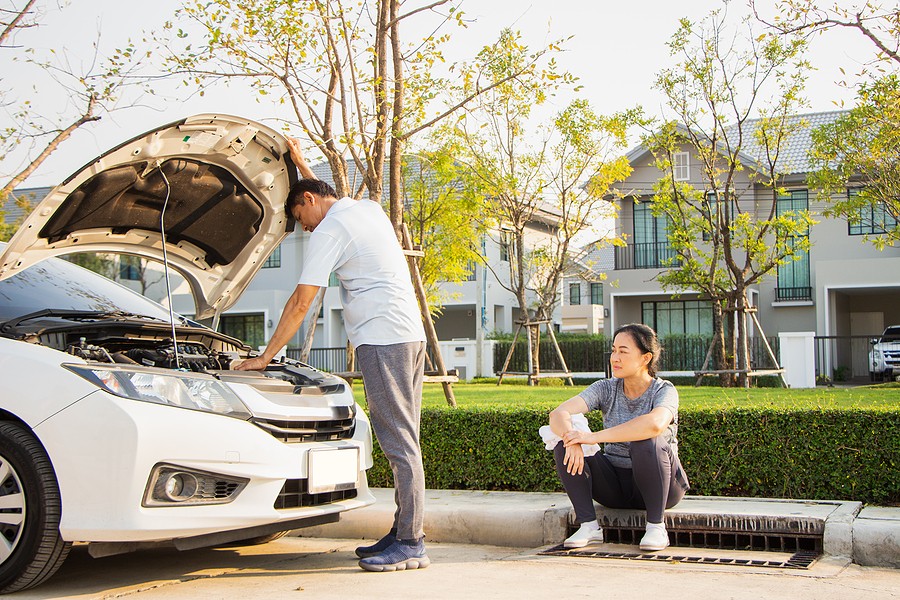 Anything to consider?!
The one thing to keep in mind is that parting out your car is not something simple. You get to have some skills. For example, you need to part out the car in a way that does not ruin the surrounding components when taking one of them out.
Also, you need to understand that there are specific regulations regarding the fluids and the way you should dispose of them.
Your vehicle's fluids are generally toxic, and you can't simply dump them in your drain or garden. Instead, depending on your state's regulations, these must be saved and stored in certain containers and disposed of properly.
That's why unless you are an expert in this, parting out your car might not be an as simple as we recommend to every owner of a junk car. Therefore, if you're looking for how to make money from your junk car in 2022, you might want to consider the other options listed below.
Repair your junk car and flip it
If you're not comfortable parting out your car and think that it's a complicated job, the next thing to consider is fixing the junk vehicle and flipping it. While your car might sound like junk, you still have a chance to check on potential repair options and fix the vehicle to have it working again for someone to buy it.
Keep in mind that you want to be very mindful about what's considered OK for fixing in your vehicle versus what's considered too much. In other words, if you realize that repair costs are piling up and getting close to the vehicle's value, it might not be worth fixing this vehicle. Instead, you should consider selling it as is to some junkyards or other potential buyers.
Also, depending on what happened to the vehicle, some information on the vehicle title might indicate that the car was completely damaged. If that's the case, you need to remember that not every buyer feels comfortable buying this vehicle considering the history of issues.
Therefore, before investing your time and resources, you want to evaluate and study the situation carefully, so you don't waste your time and money.
Recycle your junk car
There are many other options that you should consider, including recycling your junk car. Your junk vehicle has a lot of valuable components, but it also has a decent amount of metal and other elements.
You can contact a scrap yard around you and let them know that you're interested in selling your vehicle to them as is so you can help them recycle the material and use it for other purposes.
Typically, these junk and scrap yards take the cars and send the metal components to potential recycling facilities for other purposes. Note that if you're planning to sell your car to a junk or scrap yard, you must be careful about which scrapyards you select.
For example, you want to research them and confirm that they're legitimate or working according to a license.
Also, you won't understand what goes into the evaluation process and how they calculate your profit.
The more information you get about the junkyard, the easier it is to sell your vehicle and get the most money out of it without any hassles.
Sell your junk car as -is
Finally, did you know that there are specific companies who are willing to buy your junk car as is? Have you ever checked Cash Cars Buyer?
At Cash Cars Buyer, we believe in any vehicle and see value in every car. Therefore, we will pay you the top dollars your vehicle deserves around your area. Through our evaluation process, we understand how much your vehicle is worth, and we can get it out of your way in no time!
Our team is working 24/7, so you can easily reach out to us and have your vehicle removed on weekends, even on the same day, if you're interested.
If you want more details, you can always reach us at 866-924-4608!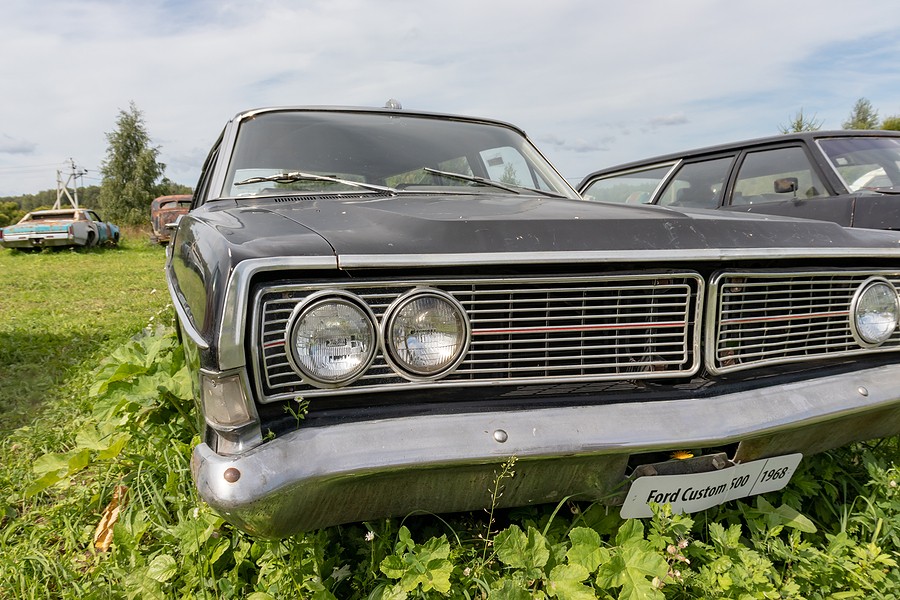 What Car parts are worth the most?
As we mentioned, if you're planning to part out your car, you should focus on certain components more than others. Of course, these components will not be thousands of dollars, but they can make you a decent amount of money if you focus on them.
For example, you want to focus on the following:
Fuel pumps
Engines
Transmissions
Catalytic converters
Batteries
Tires
Rims
Almost everything in your car is worth something, and even if you're not planning to part out your car, you won't want to take some of these items out before you reach out to the junkyard. Mostly at the junkyard, you'll be paid for the metal components in your vehicle, and you're not going to get paid for anything that's not metal.
That's why most smart junk car sellers take out any components like the GPS, the fenders, and other items they could get their hands on.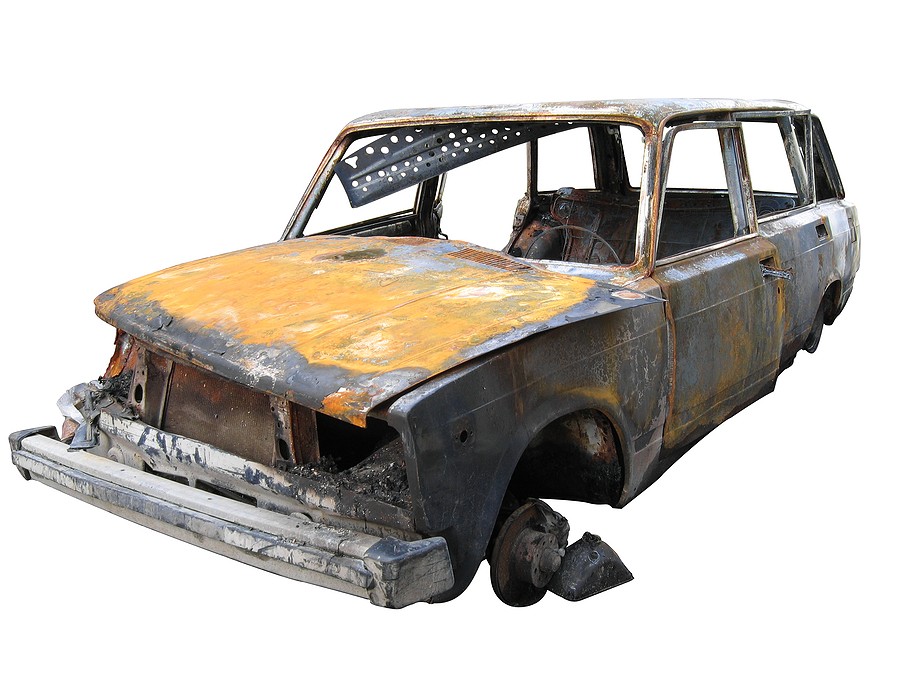 Can I junk a car without a title?
One of the most important questions we received from most of our readers is whether it's allowed to sell a vehicle without a title. You must understand that every state has its regulations. For example, if you're asking, Can I junk a car without a title in New York? You're going to get different answers than someone else was asking can I junk a car without a title in Michigan?
There are complicated state regulations spots. However, once you go to your local DMV website, you should get an accurate answer.
That's why we highly encourage you to speak to your local DMV office and confirm what's legal in your area.
The other thing to consider is that there is some potential paperwork that you must download & from the local DMV website to ensure that you're following the regulations and not getting involved in any legal issues.
Finally, if you were planning to sell your junk car without a title, you'll typically get a lower offer than someone else selling a junk car with a title. Therefore, we highly encourage you to reach out to your local DMV office and obtain a title replacement.
You are the vehicle's legal owner; you shouldn't have any problem obtaining the title replacement if you're paying the required fees and preparing the needed documentation.
Note that obtaining a title of placement takes time in some states more than others. That's why I come to check out your availability and the timeline you have for selling your vehicle. If you feel that you can wait, getting a title in placement is worth getting the most money out of your vehicle. However, if you are in a rush, it might be a good idea to proceed with a lower offer to get rid of your vehicle without any hassle.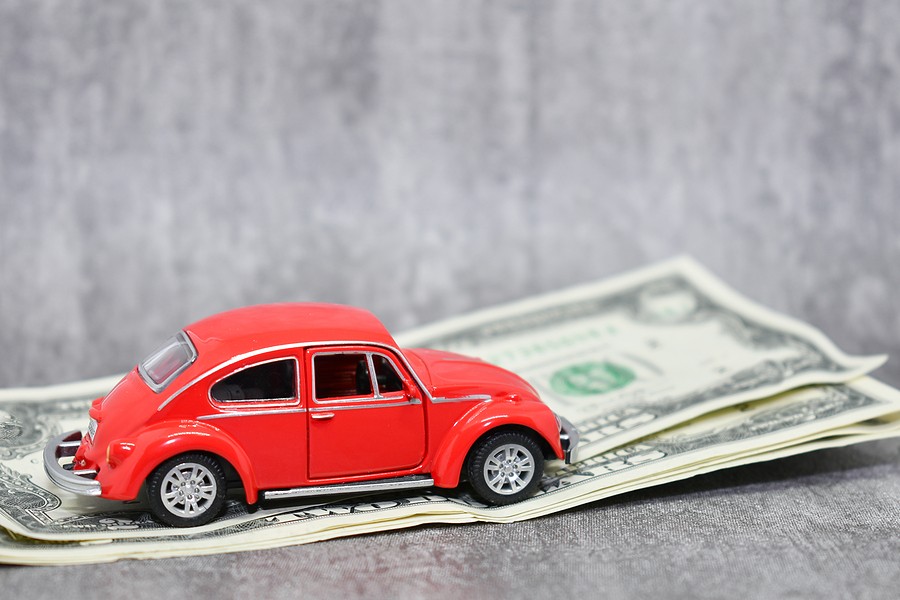 Final thoughts
Dealing with a junk car can be very challenging. Not everybody will buy this vehicle, and the conventional ways of selling your car might not help.
The good thing is that there is still a high chance that you can get money out of your junk vehicle if you follow the right recommendations.
This article walked you through automotive experts' recommendations about how to make money from your junk car in 2022.
If you don't want to deal with any hassle and we'd like to get rid of your car fast and for the most money, check out Cash Cars Buyer today!
Cash Cars Buyer is one of the top-rated car removal companies in the nation that guarantees to pay you the top dollars and provide you with free towing despite your living location around the United States.
Our process is very straightforward and doesn't take more than a couple of days to get your car removed safely and for the most money.
All it takes you is to:
Describe your car's type and condition
Receive our instant free quote
Accept the quote
Get your car removed and receive your cash payment on the spot!
To learn more about our process and our team, you can reach out to us by calling us at (866) 924-4608 or by visiting our home page click on the free instant online offer.