Looking for a place where you can get cash for trucks?
Time to sell an old pick up truck or damaged truck with no wheels?
We can help!
Cash Cars Buyer offers cash for all kinds of trucks!
We purchase all makes and models, while offering the best service ever!
Sell your truck with confidence to Cash Cars Buyer, knowing that we want your truck!
We offer FREE truck removal, no hidden fees and personalized service in a matter of days!
You can also get an instant offer on your truck in a matter of minutes!
So, when it comes to selling your truck think Cash Cars Buyer for the sale!
Cash For Trucks – How much will a junkyard pay for a truck?
Whether you have some considerable damage to your truck or the "pick up" is gone from your "pick up", there are some factors that junkyards look at when buying a truck.
Check out the key factors junkyards look at, when you want to sell your truck for cash.
Year/Make/Model
The first factor that will go into a junk yard owner determining the price of a junk truck is the basic trio of year, make and model.  And how does your truck's year, make and model determine how much you'll get? Well if you have a common truck, if it's rare or if the parts on it are obsolete, this determines the amount of money you'll get.
This trio of year, make and model are important, because a truck's materials can change lots from year to year. Various materials are now more common. Environmentally friendly plastics are an example. This results in trucks from certain possibly containing much less steel and aluminum, which plays a large role in determining the scrap value of the car.
Weight
The most important factor in determining how much salvage yards pay for trucks and other cars is the truck and car's weight.
The weight offers the junk yard owner an estimate of the amount of scrap material that agents can recycle from your vehicle.
For example, the average car contains 2,400 pounds of steel and about 300 pounds of aluminum. So, if your truck is heavier or lighter, that will affect how much it's worth.
With the year, make and model of your truck as a factor, you may be able to get its weight. So, be sure to check with the owner's manual if you still have it. Or you can even look on the truck's side door. And if that doesn't work, you can call the vehicle manufacturer.
You can also gain access to a vehicle scale and see what your car weighs.
Condition of the Vehicle
The condition of your truck will determine what a buyer will be able to do with it. Can that buyer restore your old truck, to working condition and then re-sell it?
Can the buyer strip the truck and then sell its parts on his or her own? Does your truck have some issues that may prevent it from running smoothly?
These factors determine what you'll get for your truck.
Current Price of Scrap Metal
Lots of people never think a lot about this, but knowing the price of scrap metal is important if you want to sell your truck.
Because the world is such a volatile and unstable place, the price of scrap metal varies from day to day. Click here to get the current price of scrap.
Demand for and Resale of Car Parts
One you decide to sell your truck, you must know the resale value of your truck's parts, so that you are not scammed or duped in any way. Truck parts that are in good condition can garner lots of cash. But you have to know what your truck is worth, in order to get the most for your truck.
It's also important to note that certain parts are valued more highly than others. So, if your truck has working exterior or suspension parts it's likely that your truck will command a higher value.
The Location of your Truck
Lots of junkyards will look at where your truck is located, when deciding on buying your truck.
Why? Well the price of scrap varies from region to region.
Secondly, the popularity of particular trucks in a certain area will ultimately determine the market rate of the truck and its parts.
Bypass the hassle and sell your truck to Cash Cars Buyer!
We offer cash on the spot whether your truck is a great old used one, or a broken-down and wrecked truck!
So, get that instant offer on your truck now and then call us so we can make you a guaranteed offer on your truck fast! 844-663-7286!
What is the best way to sell my truck?
If you're trying to sell a great used truck or an old and clunker truck, you have a variety of options you can use today!
Even if your truck is busted, damaged and wrecked you can still sell it! So, let's look at some popular ways you can get rid of that truck and make some fast cash in the process!
Selling your Truck Privately
One of the best ways to so sell a truck, is to sell it from the comfort of your own home.  Selling your truck may even get you the most money for it. But you have to keep in mind that selling a truck privately takes a great deal of time and effort on your part. Selling it on your own means you will need to know your truck's market value, post ads and/or advertise and then you have to meet with potential buyers. Selling privately also means that you will need to allow strangers to visit your home in order to test drive. This may prove to be a bit awkward, unsafe and time-consuming.
Sell It to a Dealership
You can also sell your truck to a dealership. Once you get there and talk to the agent you will receive an appraisal of the value of your vehicle. If you accept the offer, you can get the cash in no time at all. But if your truck is not in working order, a dealership most likely won't want it. So, you may need to tow it to a  scrap yard or a local car buying company.
Sell It to CarMax
CarMax is the largest used car retailer in the country and is also a is a very dependable service.
Once you and your truck visit CarMax, you will receive an appraisal of the value of your truck. The process takes about 20-30 minutes and the offer you get will be valid for seven days. This gives you time to make up your mind to sell it to them, or do something else with your truck.
If your truck is broken down, you may not get the money you desire, but at least it will be something. Lots of times, CarMax will buy a junk truck, and then put in on the auction block.
Sell Your Truck to Cash Cars Buyer!
OK- we saved the best for last here. Sell your truck to Cash Cars Buyer!
 We buy all makes and models of trucks
Even if your truck has no title, we may still buy it! In most cases, not having the title is not a problem. We ask that you have your truck's registration as well as your ID.
For a truck that has no keys, we will buy it!
Got a truck with a huge "UGLY" factor? We'll buy that truck too!
So, take the time to get an instant offer on your truck now and then call us so we can ask you a few questions about your truck. We will then make you a guaranteed offer on your truck you can accept or deny!
Where can I sell my used truck?
When it comes to selling a great used truck or a truck that doesn't run at all, you have the potential to reach buyers far and wide.
Thanks to the Internet, there are a plethora of places that you can show off your pickup and get cash ! Let's explore a few!
eBay Motors
If you're already familiar with how selling on eBay works, then you are a few steps ahead of the game. But if you aren't, they can walk you though how to sell it. Setting up your listing is quite easy. Local listings are Free. National listings may cost you up to $125. Reports indicate that most trucks on the platform sell fast. Now, the biggest downside to selling on eBay may be the bids that offer buyers a non-binding way to get a truck. So, prepare for that. With this platform, you may think you secured a buyer, but then they back out. And on this platform, they can at any time.
Craigslist
Craigslist is a "tried and true" platform that has been around for years now. It used to be free to sell a car or a truck on the platform. But scams were happening left and right. Now, it costs $5.00 to post an ad.
You can post your zip code and attract buyers right near you. And it will be to your benefit to list all the options and features about your truck. If you are selling your truck for parts, you must take the time to list each part and tell the specifics of each. It can be time consuming but if you are up to it, you can make a sale.
Autotrader
Just like Craigslist, Autotrader is a great platform to sell a truck. Lots of sellers like the fact that they can take advantage of some of the listing packages because they come with a money back guarantee. The listings are also syndicated by Kelley Blue Book. You can also sell to a dealership if you want an even faster sale. But prepare for the competition and the money you must pay to get that car to the buyer as well as the fees.
Facebook Marketplace
Like Craigslist, people around you can see your truck for sale. You also have the option to post your truck's features and such. But just like selling online, prepare for the scammers. You also have to prepare for folks to ask you lots of questions as well as the buyers who "are coming" and those who "might come" to see your truck.
How can I sell my truck fast?
Whether you have a truck that is in great shape and ready for sale because a spouse passed, or an older truck with great parts, Cash Cars Buyer will buy that truck easily and conveniently. Lots of times, folks turn to look for a junk yard or a neighborhood dealership with fancy banners at the entrance and the promise of cash.
Unfortunately, many of these places near you, make selling all kinds of used trucks a hassle. We offer a simple process for selling your truck.
1. Tell us about your truck. Enter your truck's details and tell us about your truck. Once you provide the truck's year, make, model, title status, location and more, you can get an instant offer on your truck in a matter of minutes. Then, follow up with us by dialing 844-663-7286. Then, we will make you a guaranteed offer on your truck, after we collect more information.
2. Accept your cash offer. Once you have that cash offer on your truck, take your time accepting it. When you do, we will ask what is a great time and day for us to come out and appraise your truck. When we arrive, we will inspect your vehicle.
3. Collect your cash for your truck! When we finish appraising your truck, we will hand you the cash, providing all is well! Questions? Ready to get started? Call us! 844-663-7286!
Sell Your Truck For Cash FAST!
Sell your truck to Cash Cars Buyer because:
We offer FREE removal of your truck, once you sell it to us.
You'll get personalized service right to your front door.
You never have to tow or bring your car to us; we come to you!
With over a decade of experience in buying all kinds of trucks, we know the art of treating customers with decency and respect!
You can ask us any question you have, about the sale of your truck
After you decide to sell your truck, you can get an instant offer on your truck 24/7!
We'll work to get you paid in a matter of days, not weeks or months!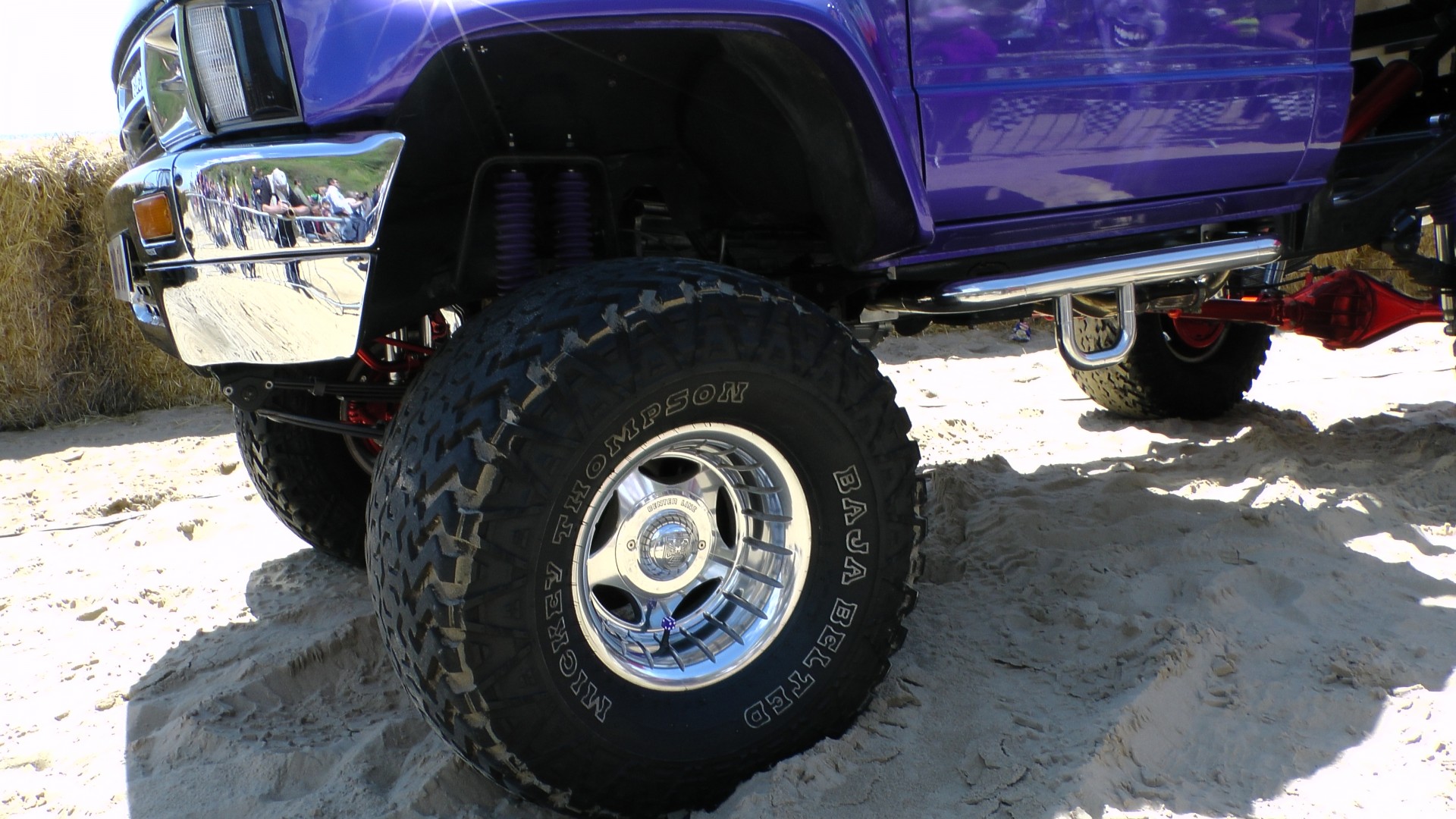 Ready to sell your used or junk truck fast? Call us first!
We buy all makes and models of trucks, running or not!
844-663-7286!