"Cash For Cars Los Angeles" is your latest production here in L.A.
Although it won't be on any movie screen or stage, it's still an important production!
It's time to get rid of that used car or that car you just don't drive. We can help!
Whether you need FREE used car removal or no hidden fees, we have it!
Time to get a reputable car buying company? That would be us!
So, continue on reading and find out why Cash Cars Buyer is your best choice for getting cash for your vehicle here in Los Angeles!
Thinking of Selling Your Car to CarMax?
Selling your used car to CarMax, makes sense, doesn't it?
I mean, they show happy folks all of the time and people always talk about how easy selling a used car is, to the company.
CarMax is indeed the largest used car retailer in the country and the company certainly has a reputable reputation for buying as well as selling used cars.
You bring your car to CarMax, they appraise it and they make you an offer.
Items needed to sell your car to them include:
car keys- an extra set
The car's title or the "pink slip"
Your car's valid registration
Driver's license
The details about your car if you still owe money on it.
So, you may even want to call ahead in order to know what you bring as well as to talk to an agent about what you owe on the car as well as other circumstances that surround your car.
Now, you are ready to sell to CarMax!
The Cash Cars Buyer Difference
Instead of bringing your car to us, we come to you!
Begin the process of selling your used car, by obtaining an instant offer on your vehicle.
This way you know what your car is worth, before you proceed with selling it.
That's always good information to have, because it helps you plan.
Next, connect with us so that we can make you a guaranteed offer. Like what you hear? Great!
Let's make plans to come to your location and appraise your car!
Once we arrive, we will examine your car and then hand you cash!
One major difference between CarMax and Cash Cars Buyer, is the method of payment.
Instead of paying you with a bank draft, we pay in cold hard cash.
So that's something to consider as you make a decision.
Where can I sell my car in Los Angeles?
When it comes to selling a car in Los Angeles, you certainly have your options.
From junk yards, to private dealerships and even the big dealerships, selling a used car or any kind of car you need to sell, is not a problem, or is it?
When it comes to asking "where can I sell my car in Los Angeles?", we want your answer to be Cash Cars Buyer!
We are in LA and offer personalized service with a smile, right to your front door.
Forget driving your car to us. We come to you, with cash!
Whether you live in 90016, 90001, 90012, 90013, 90014, 90015, 90017 or a nearby area, we can come to you with ease and you don't have to wait days either!
So, head to a Lakers game! Or take the friends to Langer's for one of their famous pastrami sandwiches!
Whatever you do, don't spend another minute attempt to find a buyer for your fantastic used car!
Simply obtain your instant offer and call us for a guaranteed cash offer!
Cash For Cars Los Angeles – Sell Your Car Quick!
Type in your vehicle details
First, begin with entering your car's details and be sure that you provide accurate information. This will allow us to give you an instant offer and then follow up and give you a guaranteed offer shortly after you submit your information.
Accept your offer
As the vehicle owner, you need to provide us with as much information as you can. Remember that you will never be judged and you can walk away from the offer presented to you if you don't like what you hear. But we're sure that you'll love what you hear and accept your offer. And when you do, you will get a time as well as day that is convenient to you, for us to come out and examine your car.
Get Paid!
Cash Cars Buyer partners with agents and has a nationwide network of professionals that are ready to come and to pick up your vehicle. On average, we can have your vehicle picked up 24 to 48 hours, once you accept our offer.
Cash For Cars Los Angeles – Selling My Luxury Car
In addition to buying junk cars in Los Angeles, we buy luxury cars.
But perhaps you're still not convinced and want to sell your car privately.
So, what do you do?
In order to sell a luxury car successfully, it may help to do the following:
Do the research.
You can visit Kelley Blue Book and obtain a value for your car. This way you know what your car is worth as well as how to price your luxury car.
Sell the comforts of the car.
A luxury car is an indulgence. It is not a necessity, but you have to write a description of your luxury vehicle, that speaks to the buyer and tells the buyer that he or she cannot live without the car. So, be sure to speak about all of the options and features of the car.
Keep your car competitively priced and explain the price to buyers.
When you post that asking price, prepare to keep that price competitive and be sure to explain the breakdown or the reason for the price. Your potential buyers can buy any car or any other luxury car. But you want to make the sale, so go after it and price it competitively.
Keep the car ready.
Whether this means keeping the car clean or gassed up for a test drive, you want to keep your car ready as if each day is the day you will make the sale.
Selling Your Luxury Car To Cash Cars Buyer
We know that your luxury car is your "baby".
Therefore, we will treat you as well as your luxury vehicle with the respect and dignity you deserve.
So, enter your car's information and obtain your instant offer within minutes.
Once we have it, be sure to call us so that we can make you a guaranteed cash offer on your luxury car.
When you accept it, we will ask what your schedule will allow, in terms of us coming to appraise your car and hand you the cash for your luxury vehicle!
Cash For Cars Los Angeles – I Lost The Title!
Have you searched high and low for your car title?
Cash Cars Buyer purchases cars without a title and we may buy yours!
In many cases, not having the title is not a problem, as long as you have your car registration and picture ID.
And since we buy cars without a title, you can obtain an instant offer on your vehicle. As you input your information, be sure to indicate that you don't have the title.
When you do, you will receive an instant offer that reflects such. Questions?  Ready to get your guaranteed cash offer? Call us! 844-663-7286!
Get 500 Dollars for Cars Near Me
Seeking $500 for your scrap used or junk car car? You just may get that and even more!
When we look at buying a car, we look at the full condition and merit of that car.
As a reputable car buying company, we will never look to scam, cheat or swindle you.
You can even ask us how we arrive at the price we offer you for you vehicle.
We also take into consideration additional factors such as the make, model and year of the car.
We want to ensure we are able to give you the most money possible for your vehicle.
Additionally, we want to provide the best possible outcome for your car buying business.
You can always receive an instant offer on your car, 24 hours a day, seven days a week too!
Just enter your used, wrecked or junk car's specs in and an offer will be formulated for you.
And always remember: the more details we know about your car, the better your offer will be! So, get that instant offer today and know if $500 coming to you!
24 Hour Junk Cars Los Angles, CA – I can Sell My Car Privately
We know that you go back and forth with selling your used car privately.
You've probably went to a local home improvement store for some "for sale" signs.
And after you arrive home, you have these high hopes of cash being placed in your hands.
But you find that selling your car on your own, takes lots of work.
You may also find that it is taking a lot longer than you had hoped.
So, you get discouraged and give up. But, Cash Cars Buyer comes along!
Cash Cars Buyer doesn't need any "for sale" signs. We are not the kind of car buyer who will give you a hassle and make your life miserable.
We will not offer you hassles, games or gimmicks. But we will offer you cash!
When you enter your car's details, you'll get an instant offer on your car in a matter of seconds.
And you can follow that up with a guaranteed cash offer too!
The best part about your instant offer is you can get it 24 hours day, seven days a week!
So, instead of waiting for someone to call the number you wrote on the "for sale signs", call us at 844-886-7286 and let us show you why we are the best alternative to selling as well as getting cash for your car!
Cash For Cars Los Angeles – It's All About Recycling!
Cash Cars Buyer is big on saving our planet. We believe in recycling and want you to know that over 80% of a car can be recycled.
That's why we partner with a host of Los Angeles recycling centers when we buy certain cars.
We believe in saving our Earth and hope that you do too! Check out some of the parts on a car that can have a " second life"!
Belts and chains-Recycling agents will take old belts and chains and re-purpose them into items as well as new belts and chains for cars.
Engine and Transmission– Recycling agents as well as auto mechanics can take a old engine and transmission and rebuild it!
Tires– Your junk car's tires can be recycled into asphalt for Los Angeles highways and even new tires!
Glass– Recycling agents take glass from a junk car and re-purpose it into brand glass bottles and even fiberglass!
Ready to help save Mother Earth? Great! Just enter your car's specs to get an instant offer and then connect with us for an offer on your junk car, FAST! 844-663-7286!
"I Want to Sell My Car Fast"! – FAQ
Will you buy my car even though I don't have the car title?
In most cases, not having the title isn't a problem. We just ask that you have your car registration as well as a picture ID.
What about my luxury car or classic car? Will you buy it?
Classic cars as well as luxury cars can go for lots of money. We will always offer you a fair price for your luxury or classic car. We value you, and we know you value your car!
My car is sitting on bricks. Will you buy it?
We sure will! We buy all makes and models and we will certainly buy that car!
Where are your offices located so I can GPS it and bring my car there?
You never have to bring your car to us; we come to YOU! That's one of the reasons folks love Cash Cars Buyer!
Tell me more about getting an instant offer on my car!
Just tell us about your car. Indicate your vehicle's year, make, model and location. You'll have to tell us some other information too. This ensures you get the best offer on your car.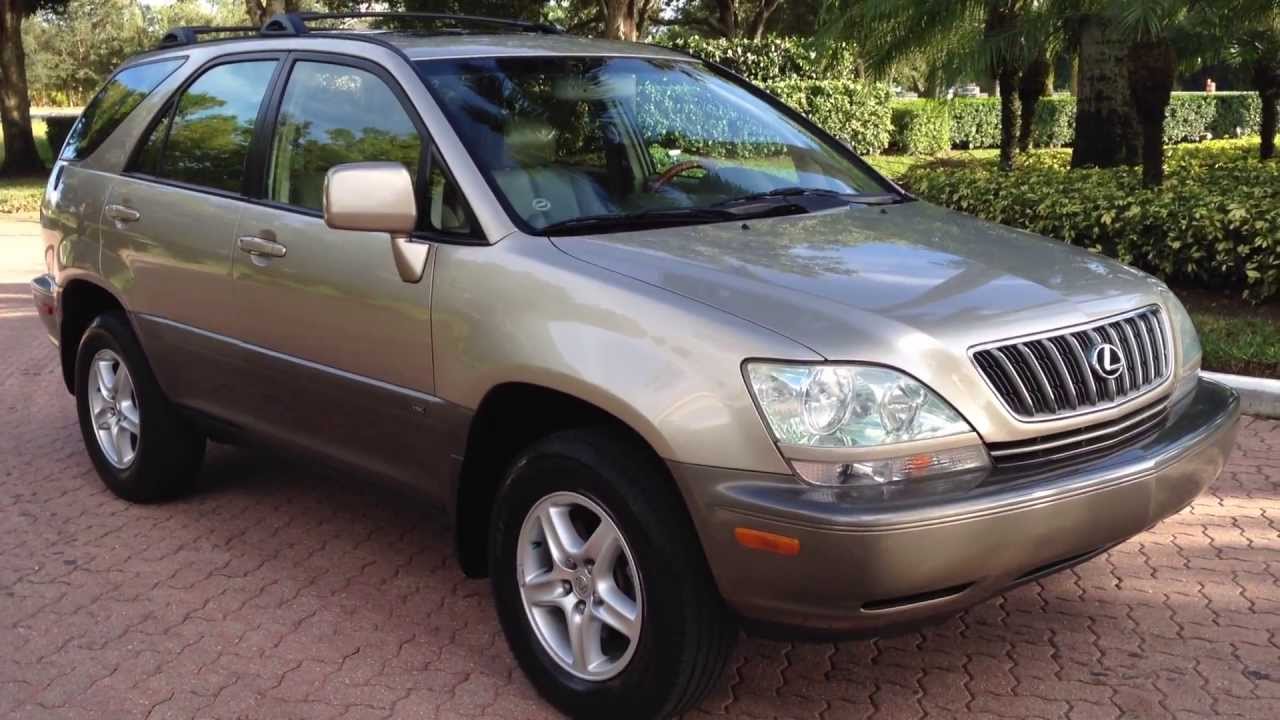 You have a car to sell here in Los Angeles!
Contact Cash Cars Buyer for a fast, quick and convenient car-selling experience!
844-663-7286!