"Cash For Junk Cars Los Angeles" isn't the latest movie being filmed in Hollywood; it's your reality! Cash Cars Buyer can purchase your car fast!
Whether you're selling a second older car in southern California, or simply have a vehicle that's sitting on bricks, we can help!
We provide a  no-hassle way of getting rid of your car!
In addition to our stellar service, you'll also enjoy our FREE junk car removal!
We also offer no processing fees and personalized service with a smile.
From the STAPLES Center, to Disneyland, it's no fairy tale; we will buy your car and hand you the cash!
How do I junk my car in California?
If you have a junk car in Los Angeles, California from a car crash, that you do not want to keep, you could sell it on your own.
The California Department of Motor Vehicles does not make private junk car sellers, obtain a salvage title before selling their vehicle.
If you sell the vehicle for parts, you won't even need to transfer the title.
For persons who already have a salvage certificate, you have options!
Feel free to use that salvage title in place of a vehicle title if you sell the entire car and not just your car's parts.
From zip codes 90001, 90005 and 90025, to 90067, we offer the best junk car service you'll ever come to know and love using!
Cash For Junk Cars Los Angeles- How much will I get for my junk car?
The amount of money you get for your junk car depends on the condition of your car.
There are also additional factors that help to determine the amount of money you receive for your junk vehicle.
Some of those factors include but aren't limited to:
the damage on your junk car and its location
year, make and model of your vehicle
trim of your car and more!
Cash Cars Buyer provides an easy way for you to obtain an instant offer on your junk car!
Just click here and type in your junk vehicle's specs. Once done, wait to get that offer! It will only take a few seconds!
Knowing what you have to sell, will make it easier to sell it! So get that instant offer now and call us for the friendly follow up!
We Are Junk Car Buyers in Your Local Area – Personalized Service!
When you call a junkyard, a dealership or even a scrap yard, chances are, you have to pay to have your junk car towed there.
This costs money that you never plan for !
When you get there, you have to negotiate a great price, as well as deal with whatever attitude that owner has.
But not with Cash Cars Buyer!
Instead of coming to us, we come to you!
Our network of car buying agents spans the country.
From Los Angeles' Hollywood Bowl, to the Big Apple, you can count on us to arrive to your location, with a smile.
We look forward to handling your junk car and making it the most pleasant experience ever!
So, get that instant offer and call us at 844-663-7286 for a cash offer and an appointment to come to you FAST!
Cash For Junk Cars Los Angeles – Sell Us Your Wrecked Car!
If you have any worries about the process of selling your wrecked car, then we will make it our job to ease your mind.
When you sell your car to Cash Cars Buyer, you can count on friendly, helpful and courteous service. The benefits of selling your junk vehicle to us are clear cut.
First, the entire service is free from start to finish. You never have to pay us anything to sell your junk car!
Second, we pick up junk cars fast. You'll enjoy the speed at which we work!
Thirdly, we have a reputation that precedes us. We are honest, reliable and a constant car buyer that delivers what we say!
Sell Us Your Non-Running Car Online Now!
If you have a car that doesn't start or run, you can get it removed from your property fast.
With our connections, we can get your car hauled away in as little as 24-48 hours!
So, enter your car's details and get your instant offer right away!
Cash For Junk Cars Los Angeles – Our Car Sellers Come First!
One of the best parts of junking your car with us, is the fact that we honor, respect and cherish our junk car sellers.
Just because you have a junk car doesn't, mean in any shape, form or fashion you're junk!
In an industry known to be brisk and brash, we know the importance of making your junk vehicle sale super simple and hassle-free.
We also know the importance of treating each junk car seller with dignity and respect.
We offer a straightforward method of selling your junk car.
We won't waste your time. When we make an appointment, we keep it!
You'll get the assistance you need, with any portion of the process.
Whether you have five questions, 10 or 15, we'll answer them all!
You'll get the utmost respect for you, your time and your junk vehicle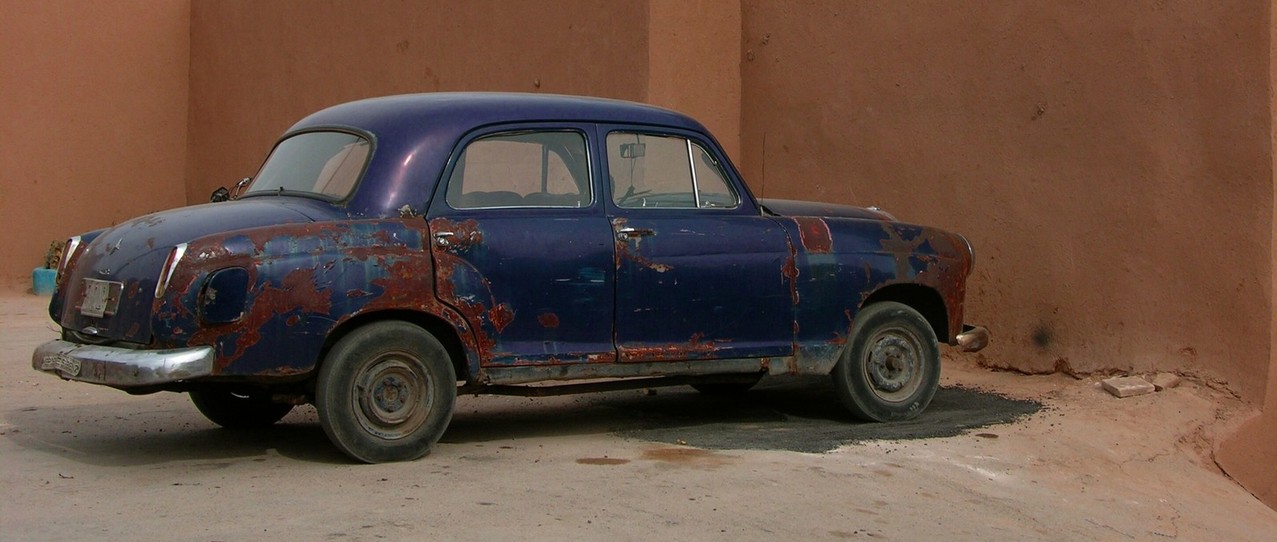 I'm Looking to Sell My Junk Car For $500 Cash!
Are you seeking to sell your junk car for cash?
Are you looking to get $100, $500 or even $1,000 for it? Then you've come to the right place!
Not only do we offer cash for junk cars, but we also offer:
an instant offer
FREE junk car removal
personalized service to your location
the professionalism and courtesy you need, want and deserve!
So, for that cash you want…
If your car has damage, is missing parts, or is just plain ugly, then you can count on your car we don't care!
Your junk vehicle will be purchased, based upon its weight.
Generally referred to as an end-of-life vehicle, we will still pay you cash for that junk car.
As you type on your computer and do a search of companies who will pay you that magical $500 for your car, keep in mind that other companies will tell you one offer in one moment.
Then they will offer you a lot less later on.
But with our instant offer and follow up conversation combination, you will know if your car is worth at least $500.
We don't like to waste your time!
The simple fact is that it is not impossible to sell a junk car for $500, but you have to see and hear what it is we have to offer.
We guarantee that the price we tell you is the best for your junk car experience.
How Much Can I Get if I Sell My Junk Car Online?
Well, that all depends. Selling a car online requires lots of work, but could be a viable option for you.
Check out some these useful tips you can use, to sell that car online.
Make sure that you know the value of your car. You can visit sites such as Edmunds or Kelley Blue Book and get a value of your car. This way, you can price your car accordingly. And you can price that car, based on its condition.
Be sure that you have at least two to three sites that you are comfortable with. Sites such as Craigslist, Autotrader, eBay Motors and CarGurus are great sites. Facebook Marketplace is also a great online marketplace to sell your car.
With online selling of a junk car, you have to take pics of your car. Regardless of where you decide to sell your car, the pictures are going to tell the story of your car.
Don't forget to write a description of your car. Lots of platforms make it easy with preset sections you just have to enter your car's specs in.
And finally, make sure that you add a way that perspective buyers can reach you.
But there is a better option…
If you're looking to sell your junk car online, you can bypass those other sites and sell it to Cash Cars Buyer!
We offer an instant offer on your car!
There is never a charge to have your car towed.
We offer the best prices for scrap!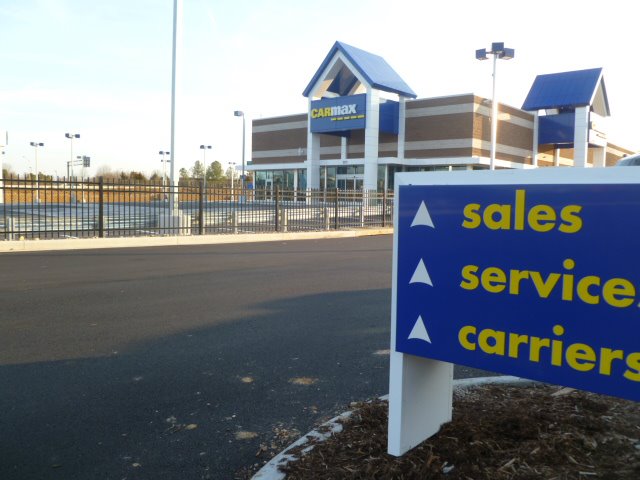 I've Been Thinking of Selling My Car To CarMax
Well, we don't blame you. CarMax is indeed the largest car retailer in the land!
CarMax will appraise your car, once you bring it to them.
Then, their experienced appraisers will examine your car and make you an offer on the junk vehicle, that's good for seven days!
Once you agree to their offer, CarMax will provide you with a bank draft that you must deposit into your bank.
Based upon your bank you may have to wait 3-7 business days to get the cash.
But, Then There's Cash Cars Buyer
Once you sell your car to us, you're paid cash on the spot, not with a check or a bank draft!
You never have to bring your car to us, we will come to you!
Our service is personalized with a smile!
All transactions are safe and secure!
OK- I want to sell my car, but what about selling on Craigslist?
Selling your car on Craigslist is certainly a viable option.
But, have you looked at the LA Craigslist car buying area recently?
There are lots of cars or sale!
From SUVS, to pickup trucks, lots of folks in LA are selling vehicles!
It all comes down to:
great pics
a creative description
leaving an email and phone number for potential buyers to reach you.
So, as you can see, selling on LA Craigslist, takes work and the competition is fierce!
Cash Cars Buyer needs no work from you!
All you have to do is enter your car's details and get an instant offer on your junk car in a matter of seconds!
Then call us at 844-663-7286 and we will follow up with you.
Once we do, you can expect a cash offer on your car.
Like what you hear? Great! We will schedule a time to come to your LA location, appraise your car and offer you cash on the spot!
We make selling your LA junk car easy!
Junk Your Car, Save the Environment!
Over 80% of  a junk car is recyclable!
Tires on a car are recyclable. Agents take them and recycle them in to tarp, rubber products and even new tires for new cars.
Agents take plastics and recycle them into new plastic items that help others in LA communities.
Remember that you can take your car battery back to lots of auto stores and get a credit or cash for them. They will dispose of them properly
Agents take broken class from a junk car and formulate it into new glass products and new glass bottles!
Experts also take old engine oil. They will clean the oil and reuse the oil.
Auto experts can rebuild old transmissions and engines and place them into better cars!
So, get that instant offer on your car now and help save our Mother Earth by letting Cash Cars Buyer, purchase your junk car FAST!
Reasons to sell your car to Cash Cars Buyer
FREE junk car removal
Cash payout
Local and personalized service
Ability to get an instant offer in a matter of seconds
safe, secure and private transactions
over a decade of experience buying junk cars
no hidden fees ever
our services are completely free to you
you never have to question anything about your junk car selling experience
we buy cars without the title and we may buy yours!
We know you can sell your car privately, but you have to go and get signs and wait for a buyer.
We know you can sell your car online, but you have to take pics and write ad description.
So, for the best car buying experience with a licensed, bonded and insured junk car buying company, contact Cash Cars Buyer NOW! 844-663-7286!