When you think "cash for cars Las Vegas", you may not be thinking of "bright lights" or a "big city".
But there may be some big cash for you, after you sell your car!
No matter what kind of vehicle you're selling, we can buy it and fast!
Cash Cars Buyer offers FREE car removal as well as a no-hassle an no hidden free method when you sell your car!
So, head down the strip for a stop in to the Circus Circus Hotel and Casino!
Or take in a show at the MGM Grand!
But whatever you do, don't sweat the sale of your car, because we've got you covered!
Cash For Cars Las Vegas – Are You The Local Car Buyers Near Me I've Been Looking for?"
We sure are and just as Vegas, what happens during our safe secure transaction with you, STAYS with you!
We offer Las Vegas residents, personalized, car buying services, delivered to the front of their doors!
This means, you never have to bring your car to us; we come you YOU! Our personal services:
help keep you safe as you sell your car
save you money; you don't have to pay to have your car towed!
keep your vehicle sale a private matter. No one has to know you're selling a car, unless you tell him or her!
So, get an instant offer on your car and then connect with us, so we can ask you some additional questions about your car!
Whether you live in Downtown Vegas, Desert Shores or a nearby community, we can come to you!
Our coverage spans from zip codes 88901, 89108, 89164 and all areas in between!
You have a buyer, among the bright lights! It's Cash Cars Buyer!
Finding the Value of your Car
Knowing the value of your car can save you lots of time, money and energy.
Additionally, it can help you plan and decide what to do, with the car you wish to sell!
So, we make it easy for all Las Vegas residents to find the value of a vehicle!
Just add your car's details and get an instant offer on your car in a matter of seconds!
There is no waiting, guessing and contemplating. You tell us about your car, get an instant offer and then follow up with a guaranteed cash offer from us!
"What About Me Wanting $500 for my car? Is this possible?
It certainly is!  When we look at at car to buy, we look at certain factors. Those factors include:
the year, make and model.
its condition.
the status of the title
trim
any frame or flood damage
and other factors !
With over a decade of car buying experience, we know what you look for, as we create the best possible outcome for you and your car selling experience.
We are straightforward, honest and upfront about everything. So, get your instant offer now, call us and allow us to make you a guaranteed offer on your vehicle now!
" I want to Sell My Car Fast, Even Though Times are Hard Now"
We hear you and understand!
Here's something to remember: tough times don't last but tough people do.
Perhaps you have heard that lots of places and it is indeed true.
You never know what you're selling that can help someone else.
Whether you can't afford a car right now and need the cash, or have an emergency that you need money for, we can assist.
So, obtain your instant offer, and then call us at 844-663-7286 to get an instant offer on your car now!
Cash For Cars Las Vegas – Cars With No Title
Looking at selling a car but don't have the title?
Did you loose it or misplace it?
We buy cars with no title!
In many cases, not having the title is not a problem. But we do need to prove you are the owner of the vehicle.
So in cases where the owner doesn't have the title, we ask that the owner have a car registration as well as a picture ID.
You can even get an instant offer on your car with no title! Just tell us all about your car to get your instant offer and be sure to indicate that there is no title present.
Then, call us and allow us to ask you some questions. Be sure to let us know you don't have the title. Many times, we buy cars with no title and we may buy yours!
You have nothing to lose but that car or clunker working your nerves!
Selling a car to CarMax
Make no mistake about it at all! CarMax is the largest used car retailer in the country!
According to CarMax, when you walk in and ask for an appraisal, you can get on in under 30 minutes.
In past years, CarMax has been known to buy more than "650,000 cars, trucks, and SUVs."!
Additionally, CarMax offers car sellers a fast and convenient process of getting a car appraised.
When it comes to the kinds of cars the company CarMax looks at the full condition or merit of a car.
CarMax will reportedly not buy a car with a salvage history. And the company has been known to steer clear of cars with frame damage or flood damage.
In fact, if there are any cars that do not meet the company's "Clean Title Guarantee", the car will get sold at an auction, instead of to a CarMax customer.
This could mean that you don't get the money you hoped for. CarMax has the right to refuse to buy any vehicle they choose. So you have to keep that in mind.
CarMax also has a "125+ point inspection" and your vehicle must pass that.
Vehicles have to also go though a  complete reconditioning process  to get ready for sale.
And while CarMax welcomes just about all makes and models, the car you are selling has to undergo a rigorous testing and inspections process, put in place by the company.
Getting the Cash From CarMax or…
When CarMax agrees to buy your vehicle, you have seven days to think about the offer and accept it or pass on it.
Now if you do accept it, you will receive a bank draft, or a check of sorts, and you have to deposit that check into your bank account.
Then, depending on your bank's hold time, you could be looking at 3-10 business days, before you see cash in your account from your CarMax sale.
Cash Cars Buyer does things a bit differently…
When you sell your car to us, we don't give you a bank draft. We give you cash.
There is no need for you to deposit anything, we hand you cash for your car, on the spot.
So, get that instant offer on that great older car or clunker. Then call us and share additional details about your car.
We buy cars and just as the name says, we offer cash for each sale!
Check out the Average Payout that Junkyards Pay for Cars
Are you sitting there thinking: "How much do junkyards pay for cars?"
Generally, the average payout for a junk car or an older car at a junk yard is around $250-$500.
Maybe you've been calling around and getting the run-around.
Or you are told one price on the phone and a different one, a lower one, when you bring your car in.
The price of scrap metal chances minute by minute. And as a car seller, it's helpful to know what current scrap metal prices are.
The bottom line is this:  prices go up and down, but the most you can expect for your car is about $500.The vehicle's weight has lots to do with the amount you get too.
Other factors to determine a car's value.
Some of these factors include the trim of a car make, mode, and year, completeness, and any damage.
But you have Cash Cars Buyer!
The best part about working with Cash Cars Buyer is that we offer cash and we'll bring the cash right to you, when we haul your car away!
"What Parts On A Car are worth lots of money?"
GPS Systems
While many people probably use their smartphones to find a location, you can still make a great amount of money if you have a great GPS system in your car and you are looking to sell it.
Even if you have a portable system, selling your gadget may give you a few big bills!
Car Fenders
When you think about selling car parts, place fenders at the top of your list. They are the kind of part that you only think about when you have a new or a damaged car. But mechanics and car re-builders are always in search of great looking car fenders. Fenders serve a very practical purpose of providing protection to the wheel wells as well as areas of the undercarriage of a car. Lots of modern cars today, have fenders and bumper combinations. This makes replacing the part expensive. And it's because of this that many folks seek out fenders, since buying from a private seller is a lot cheaper, but still really profitable for the seller.
Car Doors
You could see some dynamic cash from some great looking car doors. Not only do doors provide obvious protection from the outdoor elements, but they are worth some great money. Think about this: A car door has lots of  individual components.  You got the mirror controls, the window controls and even the unlock and lock buttons. With these being sold separately, you can really "close on a doggone good deal" if you are selling some great car doors!
Catalytic Converter
The catalytic converter is a coveted piece of any car manufactured after 1975. Lots of folks know it is valuable, but not why. The answer is this: the catalytic converter has precious metals such as platinum, rhodium or palladium. This makes them great for a nice resale value.
So, get that instant offer on your car now. You could be hours or days away from a great car selling payday!
Cash For Cars Las Vegas – No Fees, FREE Removal of Your Car!
There are so many reasons to love selling your car to Cash Cars Buyer, but two of the biggest reasons are our no fee and FREE car removal policies.
Our entire service is free to you! This means that when we hand over the cash we're not asking for it  back to ask you to pay for any fee or for towing!
We know that some companies make you pay for processing, paperwork and towing. But, with us, there are never fees for any of that.
When we say that you owe us nothing to sell your car, we mean just that!
You can even get an instant offer on your car for free, 24 hours a day, seven days a week!
Cash For Cars Las Vegas – "Will you buy my non running car here in The Strip?"
When selling your car to Cash Cars Buyer, it's never a gamble! Learn more about us below!
Will you buy my non running car here on The Strip?
We sure will! We buy all makes and models, running or not!
What about the keys I lost? I cannot find them. Are you still going to buy my car?
Yes! Even if you don't have the keys.
I lost the title too. Will you buy my car?
In many cases, not having a vehicle title, is not a problem. But we ask that you have your car's registration as well as a picture ID.
You offer free towing?
We sure do! Once you sell your car to us, we will tow it away at no cost to you!
Tell me more about that instant offer!
Sure! You tell us all about your car. Share the make, model, year, trim and extent of damage. Once you enter all of your car's information, you'll get an instant offer!
Once you enter your car's details, you call us so we can make you a guaranteed cash offer in a matter of minutes! 844-663-7286!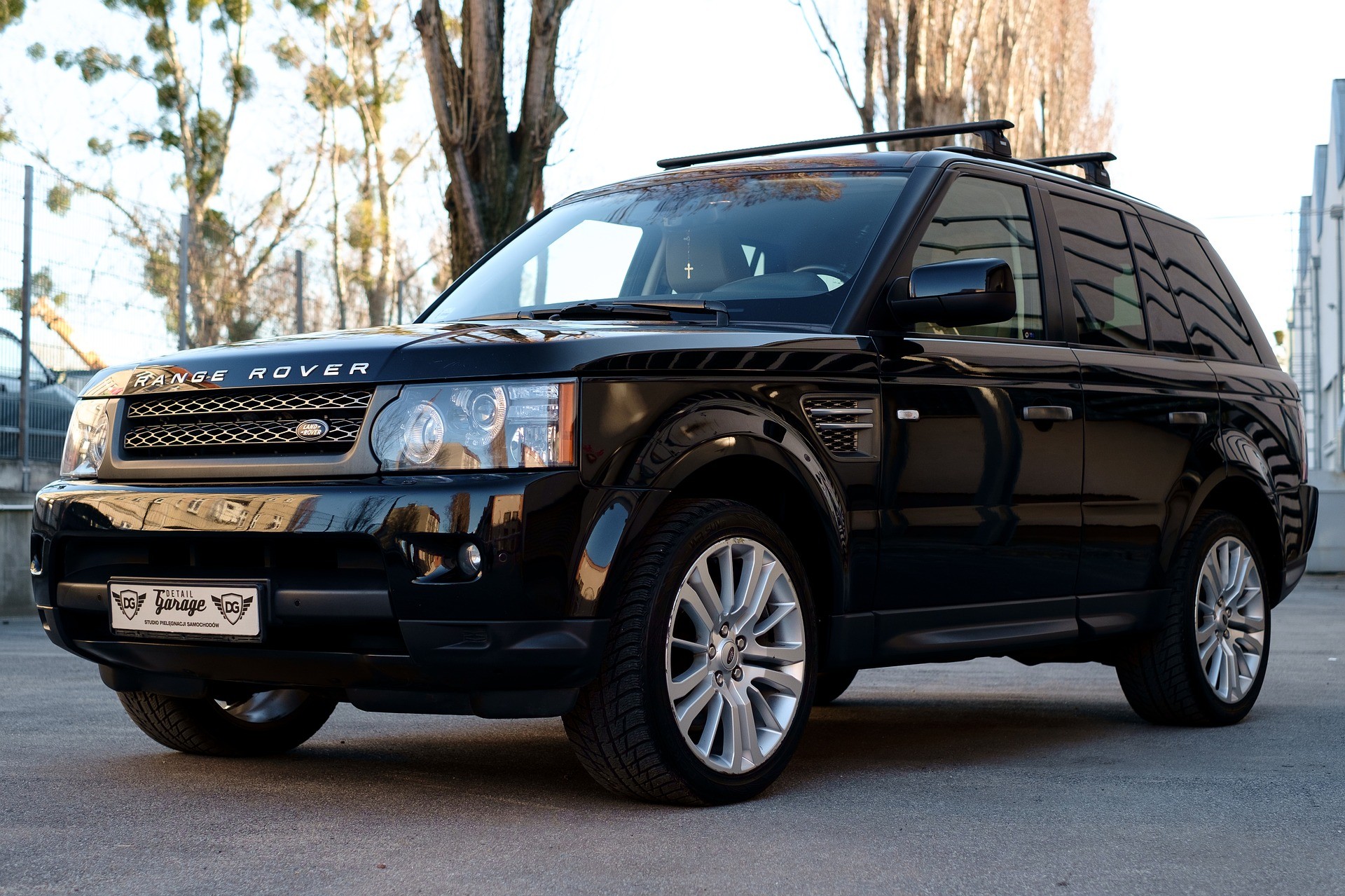 Whether you have a great second car, a used car, or a wrecked car, we will buy it!
Call Cash Cars Buyer today !
You have a car buyer!
844-663-7286!