"Cash For Cars Austin" may be your problem today, but we are here to be the solution to your problem for a better tomorrow! We buy junk cars, Austin!
Whether your car is running, sitting on bricks or just rusted to the point of headache, we will buy it and remove it for free!
Cash Cars Buyer is here in Austin, ready to rid your home of that unsightly junk car, that causes daily frustration as well as endless headaches!
Even if you don't have the title to your car, we may still be able to help!
So, why not get ready for a power walk at the Terrace Hiking Trail!
Or grab some takeout from Franklin Barbecue! You have lots of things to do in Austin. But sweating over your junk car shouldn't be one of them!
Cash For Junk Cars Austin – No Title Over Here!
Have you tried to look for your title, but cannot find it?
If your title certificate is, unverifiable damaged or even missing, you can replace it. In order to get a duplicate car title here in Texas, you have to fill out the Application of a Certified of Title form. Additionally, you must also give a copy of your ID and pay the application fee.
But, if you find that you cannot do the above, not all hope is gone. We buy cars with no title, but we have to verify your ownership. In lots of cases, not having the title is not a problem. We do ask that you have your car registration as well as a picture ID.
Once you have those items, enter your junk car's information for that instant offer. Be sure that you indicate that you do not have the title.
Then, follow up with us so we can ask you some questions about your junk car. 844-663-7286!
You will then get an guaranteed offer on your car, without the title.
Sell Non Running Car – It's Never Been Easier!
Lots of places will only accept a car that is running. This is true for dealerships. You see, the main objective of a dealership is to the make a profit of all cars that they buy. And if they have to pour lots of money into a car to sell it, then chances are they won't buy it.
This leaves you with limited options…. Like selling your non-running junk car to a junk yard. They may buy it, even if it doesn't run. But you have to be aware of the fees you have to pay. And you are conducting business while folks are overhearing your conversations with the junk car owner. So, now you have a car that doesn't run you're looking to sell fast, and you have people dipping in and out of your dealings.
Another scenario, is you trying to sell your non running car to a private buyer. You post an ad and state that you have a non-running car and you get thousands of questions from buyers about your car or its parts.
See all you have to go through to sell a non-running car?
Sell that non running car the fast and easy way!
With Cash Cars Buyer, you can forget all of the hassle and energy that comes with researching the value of your non running car and trying to make a quick buck with it.  Because it takes time and leaves you frustrated and angry.
Cash Cars Buyer buys non running cars and we buy them fast. All you have to do, is let us know that your car doesn't run. And then be sure to tell us all about your car. You can get an instant offer on your non running car and this way you know what you're working with. You can decide if you want to sell your car or donate it.  Or perhaps go another route in getting rid of it.
Whatever you decide, you are never locked into an offer from us. We offer the best possible outcome for you and your non running junk car! 844-663-7286!
Cash For Junk Cars Austin – Places That Buy Junk Cars
Alright… so check out our list of places that buy junk cars and see if one jumps out at you.
Junk Yards
OK, we know you know this one and it is the obvious one. Sure, you can go into a junkyard and get a quote for your car. But be advised that the objective of a junkyard is to make as much money on your car as possible. So, you have to think about getting the most for your junk car. You as the seller have to know what your car is worth as well as your car's weight. You even need to know the current price of scrap metal. In other words, you have to be an educated and knowledgeable junk car seller, so that you get the most money for your car and avoid getting scammed.
Privately Owned Dealerships
They are there are there in lots of neighborhoods, those privately owned small dealerships. They usually have lots of flags and banners outside and lots of fancy writing.  They are not that big, but have an office on the premises. Some of them buy junk cars. But you also have to keep in mind that they are there to make a buck off of your car too. So, you may get "low-balled" and the owner will "smell" your desperation to get rid of your junk car. So, they figure you will take whatever they offer to you.
Scrap Yards
Scrap yards are similar to junk yards, buy you may make a few more dollars more from selling your car to a scrap yard.
Most scrap yards by metal, so you can call them metal scrap yards.
Metal scrap yards will buy scrap metal from practically anyone who will sell it. They usually buy metal in large quantities. And they will purchase it by the ton or the pound or by the ton. They also generally pay a base price depending on the type of metal they plan to recycle. The agents there are usually looking for such metals as cast zinc, copper or even aluminum.
Cash Cars Buyer, the BEST Choice!
And now it's time to reveal the best place to sell your junk car…. Cash Cars Buyer!
We pay Austin residents and Austin-area citizens cash on the spot for junk cars!
We buy cars with no title! Just have your ID as well as car registration and we may be able to turn that clunker into cash!
With over a decade of junk car buying experience, we love what we do and we're friendly!
There are no fees to you for selling your car to us!
Wherever you are in Austin, we can come to you and buy your car! Avoid the crowds and "nosy people"! Sell your car in a secure location, which is YOUR location!
Get an instant offer on your car in a matter of seconds and then decide if you want to sell your car or go another route!
I Can Always Sell My Junk Car on Facebook Marketplace!
OK! We won't argue with you! There are many bonuses to selling a car on Facebook Marketplace.
You get great reach of your car ad. You have the potential to reach folks in your Austin neighborhood, as well as throughout Texas.
You can take great pics of your car and upload them and even change them out whenever you feel like it, to show various angles of your car!
Any time you feel like taking your ad down, you can do so.
It seems easy. According to Facebook: "You can use your phone to list your own vehicle for sale on Marketplace. To make it easy for people to find your listing, you can include details like the year, make, model, transmission, mileage and vehicle type. Once your vehicle is listed on Marketplace, people can message you to learn more about it.
But there are a few drawbacks…
Buyer can retract offers – if someone makes you an offer on your car, or they plan on buying it, they can change their mind.
Not a lot of protection in place for sellers. You as a seller may find that scammers and those who change their mind about your car are not given restrictions.
Scammers and fraudulent offers. It's Facebook. Need we say more?
Get rid of junk car fast!
When it comes to selling your great used car, the old car with the great parts or that clunker, we are the best alternative to Facebook Marketplace!
No need to deal with the public! You don't have to put yourself out there to make money off your junk car. You deal directly with our friendly and experienced agents.
Forget waiting days, weeks or even months to sell your car. In lots of cases, we offer same day service. And you can always get an instant offer on your car 24 hours a day, seven days a week!
No need to post a phone number or email to the world! Even if you are using a phone burner app, to keep your real number private, it won't ring all day and night from buyers!
We make selling your junk car quick, easy and convenient. So, call us and let's turn that old jalopy into some quick cash! 844-663-7286!
Cash for Junk Cars Near Me – "I'll Sell My Car's Parts"!
Don't let us stop you! You can certainly get some cash for your car's parts! Let's look at some of the most valuable parts of a junk car, providing they are in good shape.
Catalytic Converters
Any good mechanic knows that catalytic converters are valuable. First, they are the car part that once they fall out from under the vehicle, they can be replaced right away. Secondly, they are comprised of metals such as rhodium, platinum and palladium.
Bumpers
Your junk car's bumper may be a money-making part! It takes a lot of hard work to keep a bumper in "showroom shape", but if your junk car's bumper looks good, then you may have some cash from the sale of it! Many are also made of steel, aluminum, plastic and fiberglass. This combination of materials and metals makes them quite high on the "valuable car part list"!
Car Doors
If your junk car still manages to have some great looking car doors, then you could be looking at some great cash!  For car doors that are completely intact, you may see a great pay day. And if all of the parts of the door work like the window controls and such, then you can make a nice chunk of change!
Bumpers
Since lots of bumpers are made of steel, aluminum, steel and plastic, you may find that they make you some great cash!
Now go sell!
Now that you got your car parts, it's time to let folks know you have them and you need to sell them! This takes work, ya know. From getting the word out, to taking pics of your car parts and uploading them to the Internet, you have to put in the work.
Or that nice alternative to selling your car and its car parts…
Instead of the hassle and stress of keeping up with all of those car parts you have, you can just sell your car to Cash Cars Buyer. Let us offer you cash for your car with the great parts. You can tell us all about each part as an instant offer is formulated for you in a matter of seconds. Instead of writing a description about the great car door, just indicate that you have a great car door and watch as you get an instant offer on your car that reflects that great car door you have!
When we say that we take the hassle out of selling your junk car, we mean it!
We Buy Junk Cars!
Sell your car to Cash Cars Buyer!
Instead of a check or a bank draft, you'll get cash on the spot!
No title? In many cases, we don't need it! Just show us your car registration and picture ID and we may be able to get you a quick and convenient sale on your junk car !
You can get an instant offer on your junk car 24/7, in the privacy of your own home!
We are friendly and have over a decade of buying junk cars in Austin, TX!
Forget hidden fees or fees of any kind because when you sell your car to us, there ARE NO FEES!
And when we buy you car, we take care of all towing costs!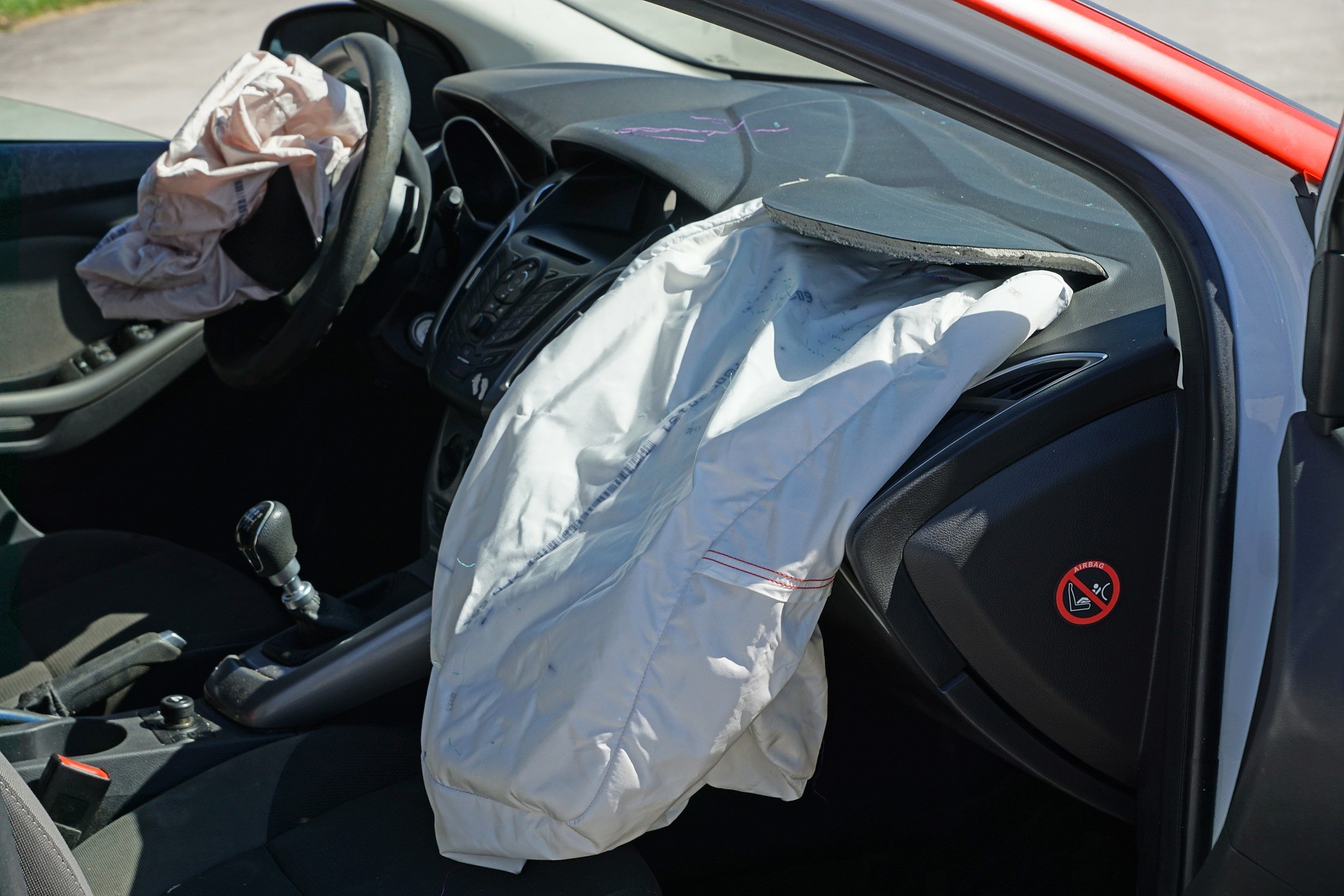 So, what are you waiting for?
Sell your junk car to Cash Cars Buyer
and turn that old beat-up car, into beautiful cash!
844-663-7286!