Cash Cars Buyer pays cash 4 cars Chicago. Call our team at 773-791-4363 to get your free instant quote! Get your vehicle removed within one to three days only!!
Automotive experts always mention that getting paid in cash is the safest payment method for selling any vehicle. Most of these scams we hear about on classified websites have to do with the payment method, where many customers lost their vehicles because they didn't get paid.
Finding a reputable car buyer willing to pay you cash is challenging, especially if you're in a busy area like Chicago. That's why you must spend time understanding how to get cash 4 cars Chicago properly from the right buyer.
To save you time and effort, our Cash Cars Buyer team in Chicago is more than happy to meet with you and remove your vehicle free of charge while handing you the cash payment immediately on the spot! We don't want to hassle you in the car still in process and would like to make it as easy as possible for you.
Why should you choose Cash Cars Buyer to get cash 4 cars in Chicago? Well, there are a ton of reasons, and here are a couple:
Eliminate the hassle in the car-selling process!
Are one of the top-rated car removal specialists
Are one of the top-rated car removal companies
Help you remove your car fast and for the most money
Accept broken, wrecked, rusted, and completely damaged cars for cash
See the value in every car and provide the top dollar paid for junk cars in your area
Are you ready now? Why don't you call our team at 773-791-4363? Our quotes are instant and free of charge!
Why is it always good to get paid cash when selling a car?
With the evolved technology and the increasing number of people selling and buying cars nowadays, scams are getting more popular, and scammers are getting smarter on how to take advantage of people who don't have experience.
If someone plans to sell any household item on classified websites, it doesn't matter how the payment method goes because these household items are typically cheap and won't be a big deal.
However, for someone trying to sell a car, even if it's a junk vehicle, it's critical to get paid in cash as much as possible, as it's the safest method to get paid. When you're selling a car, it typically is a couple of thousands of dollars, and even if it's a $500 car, it's still a good amount of money you don't want to lose or risk.
That's why you need to be careful about where and when, and how to sell your vehicle. The payment method can be a huge scam, and it could be a big struggle many people fall into without paying attention.
There are a ton of other payment methods that you might come across, including PayPal, Venmo, Zell, checks, money orders, etcetera. All these methods are known, but some of them might be better when it comes to selling a car. Even though people understand it's critical to get paid with proper payment methods, many inexperienced drivers and car sellers fall into scams by choosing third-party methods that we've never heard about before, and at the end of the day, these payment methods belong to the buyer.
Is it hard to get cash 4 cars in Chicago?
It's not hard, but you must do it right. You need to understand what exactly needs to be done to get cash 4 cars in Chicago. Let's take a closer look at what automotive experts recommend:
1.    Understand the value
The first thing you need to do is understand how much your vehicle is worth. For example, if you're planning to sell a good car, you can use methods like Kelley Blue Book or any other online tool to help you estimate your vehicle's value. These tools typically do not consider the price of your repairs and any additional maintenance needed, but they should give you a sense of how much your vehicle is worth.
2.    Check your car selling options
The first thing that might come to mind when selling a car is classified websites like Craigslist or eBay motor. However, nowadays, things are evolving significantly, and there are a ton of methods that you can try.
For example, some people prefer to use popular websites like cars.com or other bigger websites specified for selling specific types of vehicles, including those classic cars.
Other people might not be too concerned about profit and prefer to donate their vehicles to their favorite charity, which is a great idea, especially if you're not looking to make any profit out of your vehicle.
Some people might take the route of selling their vehicles to dealerships which is still a fast way to get rid of your car, but it's a dead end that will not get you any money because, typically, dealerships do not pay well for vehicles.
Finally, if you're looking for the maximum amount of money and want to remove your vehicle, we highly encourage you to call Cash Cars Buyer. Cash Cars Buyer's phone number is 7737914363.
We will walk you through some details about how to sell your car to Cash Cars Buyer and why the process is extremely fast in the section below!
3.    Prepare your vehicle and the paperwork
Once you're ready and decide where to sell your vehicle, the next step is to get your vehicle ready and put together the paperwork. You want to ensure that you follow the state of Illinois regulations about what paperwork is needed. Typically, you need the title and might be able to get information about the bill of sale, but you can check with the DMV for more accurate information.
In terms of preparing the car, you can spend less money on the vehicle. In other words, if your car has a bad engine, it doesn't make sense to get it fixed because it's thousands of dollars on repair. However, you can still fix broken mirrors, clean the vehicle give it a quick wax if you want to increase your chances of making more money.
4.    Meet with the buyer and finalize the deal
After getting your vehicle ready, you can meet with the buyer at a public place where you feel safe and where there are some security cameras in case something happens. Then you can have the buyer check out your vehicle and test drive it to see if it's working. Then you can finalize the deal and get paid.
As we mentioned before, you should be looking for cash 4 cars Chicago, and you only want to accept payment methods if there's no other solution than getting paid in checks or probably money orders. You want to make sure that these checks go through before leaving the buyer because you're never going to see the buyer again.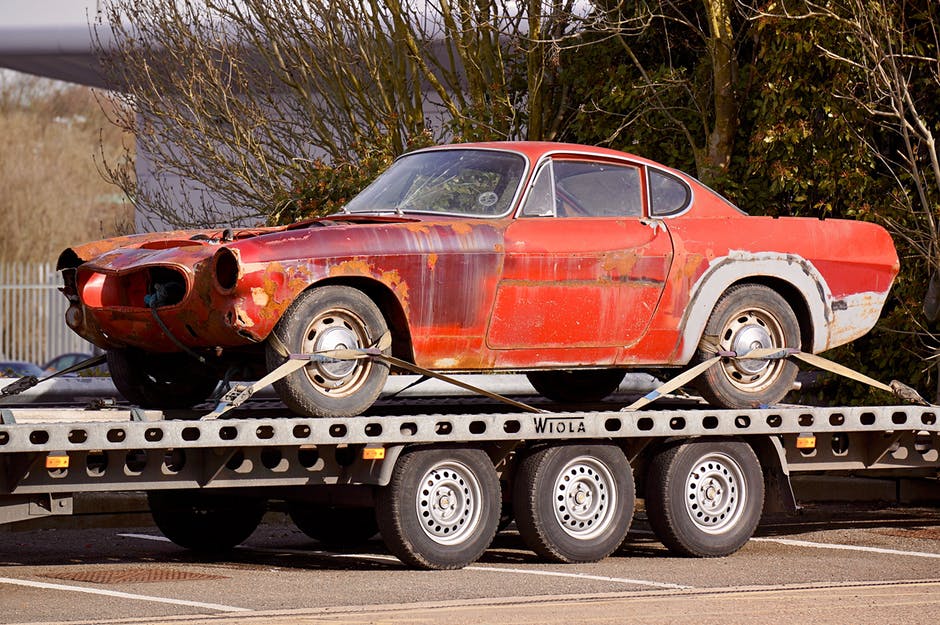 How to get cash 4 cars Chicago from Cash Cars Buyer?
If you're serious about selling your car and want cash right now, you can select the fastest, easiest, and simplest car-selling method in Chicago. If you reach out to Cash Cars Buyer, you'll need to follow three simple steps:
1.    Help us understand what vehicle you're selling
We need first to understand what vehicle you're trying to sell. You must highlight whether you're selling a good car or a vehicle in bad condition. It doesn't matter what's your vehicle time because it Cash Cars Buyer; we buy any car.
2.    See if you like the offer
After estimating your vehicle's value, we will provide it to you within 30 seconds only. The process is very fast because our expert has been in business for decades now, and we know exactly how much your vehicle is worth by knowing the type and condition.
3.    Get cash 4 cars Chicago
At this point, we're ready to meet with you at any community around Chicago. If you prefer to meet in the city around Millennium Park or to meet downtown Chicago or any other place in the suburbs, we're more than happy to meet with you there and remove your vehicle safely for your charge.
After inspecting your vehicle, we immediately handed you the cash payment on spots. We like to have you enjoy the cash around Chicago without hassle dealing with the payment methods.
Recent Offers Made Near Your Chicago IL
Emily called are car buyers around Chicago IL, last night. She had a problem with her 2012 Nissan Sentra. She indicated that the vehicle had 145,000 miles, and she's been at the mechanic shop for the last two months. The vehicle didn't work, and she was very frustrated that she had lost the title.
When Emily called our team, they were able to coordinate with her and came the same day to remove her vehicle. After evaluating Emily's car, our team could pay her $595 for the vehicle and remove it free of charge.
If you're concerned about your vehicle situation and think that no one will accept it, that's not a problem because at Cash Cars Buyer, we got you. Remember that this doesn't mean we don't buy good vehicles. We pay up to $15,000 for the right car. So, you shouldn't worry about getting the top dollar paid for your car in your region.
Call our Cash Cars Buyer in Chicago to get your cash 4 cars Chicago in no time! Our phone number is 7737914363.
| | | |
| --- | --- | --- |
| Vehicle | Condition | ZIP Code |
| 2010 Honda Accord Sedan Ex | Engine Starts | Chicago IL, 60007 |
| 2007 Chevrolet Aveo | No Title | Chicago IL 60605 |
| 2004 Toyota Camry Solara | No Title | Chicago IL 60610 |
| 2006 Chrysler PT Cruiser | Runs and Drives | Chicago IL 60614 |
| 2006 Honda Pilot | Doesn't Start | Chicago IL 60612 |
| 2005 Mitsubishi Outlander | Doesn't Start | Chicago IL 60606 |
| 2005 Dodge Magnum Rt Rwd | Salvage Title | Chicago IL 60018 |
| 2008 Ford F-250 Super Duty | Engine Starts | Chicago IL 60127 |
| 2011 Nissan Sentra | No Title | Chicago IL 60176 |
| 2010 Honda Accord Sedan Ex | Engine Starts | Chicago IL 60613 |
Customers reviews
Having a vehicle for a long time can give you a very hard time, especially if it has a problem. Many people suffered from minor problems while others complained about significant issues in their cars.
Whether your car has a problem or you're bored and want to get rid of it, we got you! At our Cash Cars Buyer Chicago team, we're willing to come to your home or office and remove your car free of charge!
Check out these customers' reviews about what they felt about their vehicles. If anything sounds familiar to you, why don't you call us at 7737914363?
" My vehicle doesn't have a problem, and I would like to upgrade to another car. I was fascinated by the new Nissan Sentra and would like to get it, but I need to figure out what to do with my old car. I'm concerned that no ones is going to accept my vehicle and pay me what I'm looking for. I'm really interested in getting paid a decent amount of cash to put it as a down payment for my new Nissan Sentra."
"This vehicle has body damage and the two tires on the driver side are missing down to the rim. I would like to get the most I can for it and get it out of my driveway."
"Purchased a replacement car and it is no longer needed. One headlight is loose but still there and still working. The front fender/bumper is cracked but still whole and attached. Gas gauge always reads empty."
"The vehicle has low oil pressure, so it's possibly not dependable. It's getting old, so we want to let it go. All four tires are with the vehicle. The spare is on, which has 80 miles on it. The spare is pealing. One of the rims is slightly bent. We would like it picked up."
"My car works fine, tags are paid and up to date and no clear major issues. I just got a new car and don't have time to fix little details. All it needs is an alignment and some other little detail on the car not sure what it is but it was my commuter car until i recently got a new one."
"The car has overheating issues and can't be driven long distances. It also has newer tires on it that I hope to get taken off to keep if it's towed or just more cash for the tires. "
"The vehicle has a brand-new transmission an engine, new belts, and new tires. It didn't want to start after it shut off on me while driving. It may just need some coolant or a new timing belt. "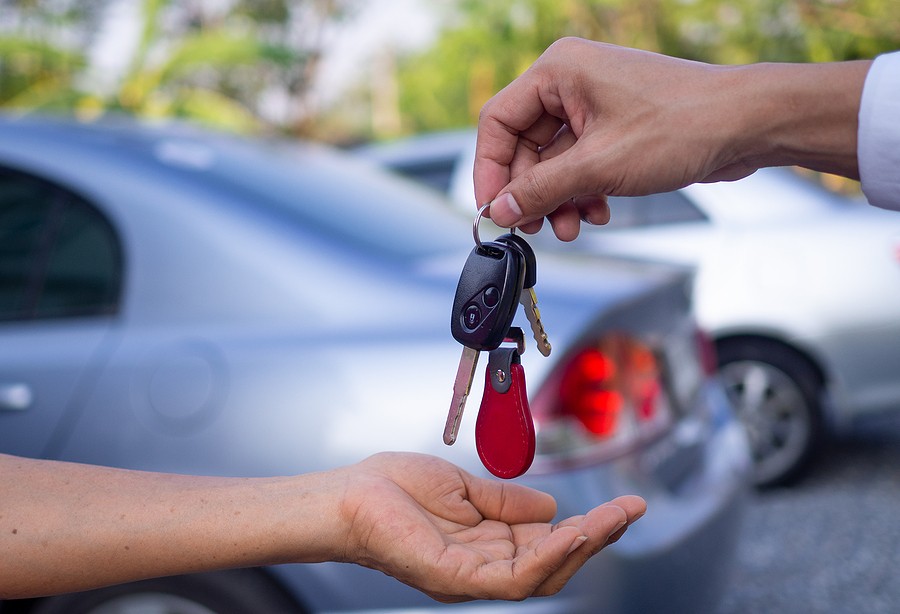 Skip traditional approaches and get Cash 4 cars Chicago today!
Save your time looking for someone to be you cash through classified websites. It's just a waste of time, and it'll take forever. Call Cash Cars Buyer at 773-791-4363! The process is very fast and won't take more than a couple of minutes of your time. Get your vehicle removed for free within one to three days only!