If you're asking yourself, "can I junk a car without a title near me," The short answer is, of course, YES! Call Cash Cars Buyer at 773-791-4363 for a free instant quote!!
Did you lose your vehicle title? Have you tried looking for it in your important paperwork but still need help finding it? Did you check inside the vehicle itself and look through all the pockets and still not find the paper? You're not alone!
Dealing with a missing title is very common, and when this title has to do with a junk vehicle, people get very stressed out and think that no one's going to accept their cars and that they have no other way to get rid of these vehicles.
Luckily, Cash Cars Buyer's local team in your area is willing to remove your car free of charge for the most money, even if it doesn't have a title, as long as you can prove ownership!
Not only you'll get your vehicle removed but also, we:
Have the simplest, fastest, easiest, and safest car removal service
Top dollar paid for cars
100-percent payment guarantee
Buy cars, trucks, SUVs, vans, minivans, and any unwanted car
Towing and junk car removal are included
No hidden fees, guaranteed!
Would you like to get rid of your car that doesn't have a title? Are you still searching for can I junk a car without a title near me? Stop this search now and call Cash Cars Buyer at 773-791-4363 for your instant free quote!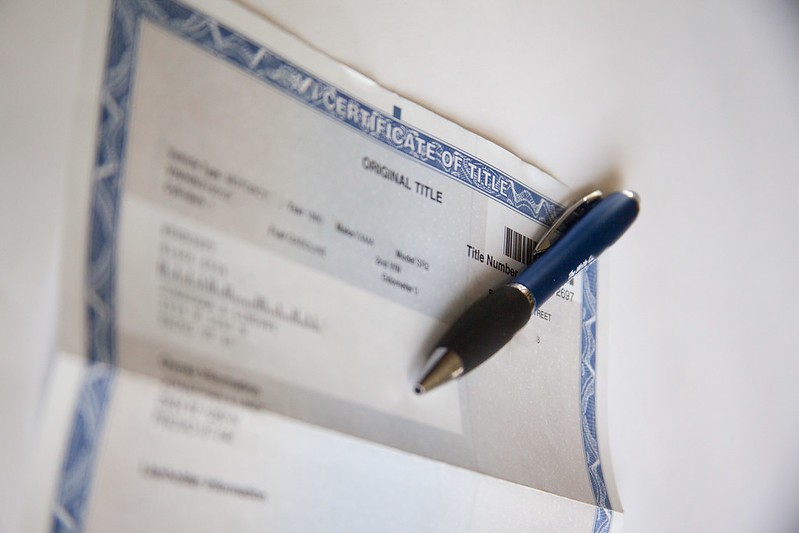 What is the car title, and why is it important when selling a car?
The car title serves as the vehicle's birth certificate. With it, you will be able to know who's the current owner, you won't track the VIN, and you'll miss much important information that you won't find easily.
In most states, you need to sign on the title to transfer ownership and sell the vehicle to another person. However, this doesn't mean that you won't be able to sell your vehicle if it doesn't have a title, but you have to understand the regulations and the requirements in your state, so you don't get into legal problems.
Keep in mind that understanding the regulations behind vehicle titles can be a little bit complex, especially if you haven't done this before and if the potential buyer also needs to gain experience.
That's why whenever you deal with this situation, you must understand your alternatives, determine what to do next, and whom to sell this car to.
What are my options if my car doesn't have a title?
If your vehicle doesn't have a title, one of the many options that you can try is to obtain a title replacement. The title replacement is a request you made to the DMV office, and they can help you fill out an application, pay a certain fee, and wait for the timeline to obtain the new title.
The process might involve some hassle and requires a certain fee. That's why if you're trying to junk a car without a title, it might make the most sense to sell it to the right buyer without obtaining a new title considering the fee you have to pay along with the waiting time.
Understanding that you shouldn't sell this vehicle to any buyer is critical. In other words, you want to ensure that this buyer understands the paperwork and can handle it at the DMV. For example, Cash Cars Buyer is one of the limited companies that can help you junk your vehicle even if it doesn't have a title and handle all the paperwork at the DMV.
If you would like to hear more details, call us at 7737914363. The process is very fast and won't take more than a couple of minutes from your time! Plus, it's free of charge!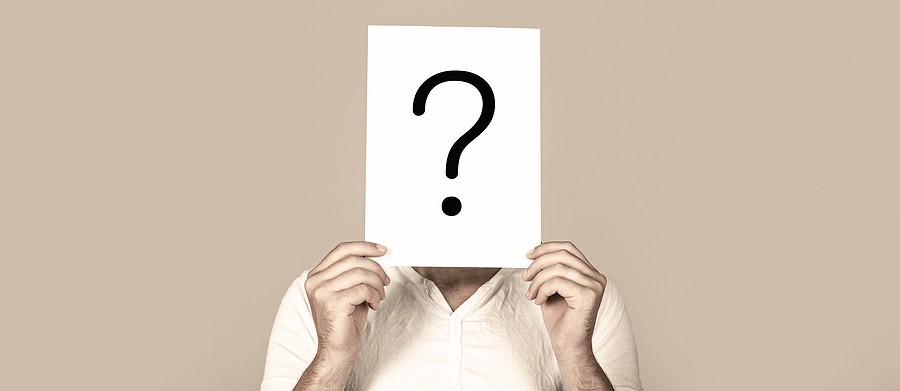 Can I junk a car without the title near me to Cash Cars Buyer?
Of course, yes! By calling Cash Cars Buyer at 7737914363, you need to follow a three-step process:
1.    Describe your junk car
To start with Junking your car without a title, you need to describe the vehicle and provide some details or customer service. For example, we'll ask you about your vehicle's make, model, and year.
In other words, you need to provide simple information like, I would like the junk 2006 Toyota Corolla that doesn't have a working engine and is missing a title. Or you can say something like I would like to get rid of my 2005 BMW 5 Series that has 145,000 miles and is missing a working transmission.
The more details you provide at this point, the more accurate your offer is and the close you are to the top dollar paid for junk cars in your area.
It's important to let the team know that your vehicle doesn't have a title at this point because we include this information in our evaluation process here and many customers feel nervous about the fact that we need it here, thinking that it will not accept the vehicle. However, that's not the case because our main goal is ensuring the top and maximum customer satisfaction. We also care about helping you throughout the process and providing you with one of the easiest, simplest, and fastest car removal services.
2.    Check the offer and accept it if you like it
After obtaining your vehicle's information, our customer service should offer you an immediate offer. The offer is generated within less than 30 seconds! Yes!
Our team of experts has been in business for decades now, and by just informing them about your vehicle's type and condition, they will immediately make an offer representing the maximum cash your vehicle can make in your area.
You can now check the offer and see if you like it. If you accept the offer, you could work with our customer service and the car removal specialists in your area to schedule a pickup time and location.
The good news is that our car removal specialists work 24/7. In other words, you will always find a time that works for you so you can continue your important meeting or appointment. We can come to your office or home and remove your car evenings, weekends, or same day if that's your preferred option!
3.    Meet with our car removal specialists and receive your cash
After we confirm receiving all the information and agree on a pickup time and location, we will show up at the right time. Then, our customer service will take a quick look at your vehicle to inspect it and ensure that the vehicle's information matches what we have in our system.
Then, he will ask you for paperwork proving that you're the vehicle's legal owner. We understand that you don't have the title, but you should have additional documentation to help us understand and confirm that we are dealing with the right person.
Once convinced that you're the vehicle's legal owner, we will immediately hand you the cash payment and remove your vehicle safely for free!
Before you get excited about the cash, we ask you to take a final look at the vehicle and confirm that you didn't leave any important items or belonging. We also recommend that you cancel the registration and the insurance policy, so you don't keep paying for something you don't own.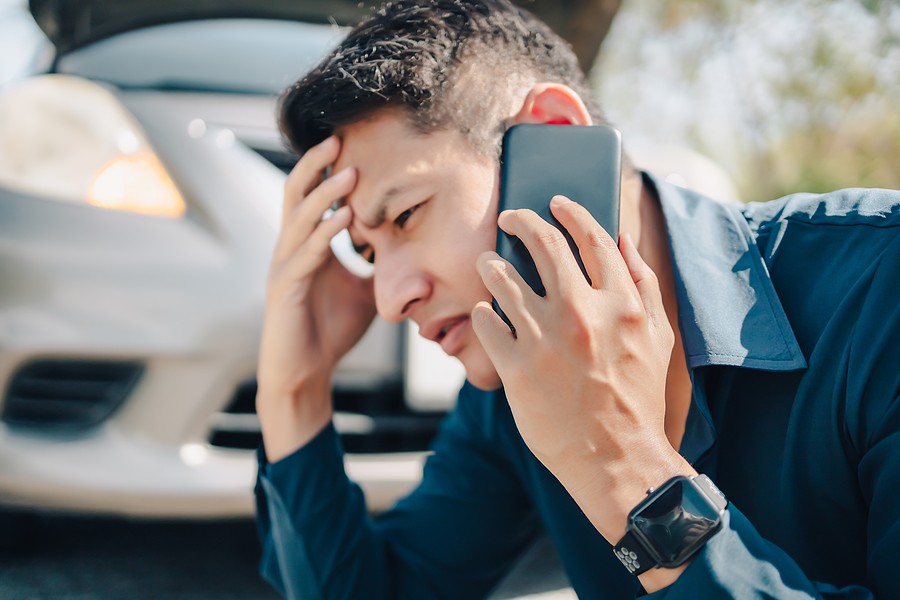 Recent Offers Made Near Your Area
Paul called our customer service yesterday looking to sell his 2011 Ford E150. His vehicle had 175,000 miles and didn't have a working engine. Furthermore, Paul was concerned that he had lost the title a year ago. Luckily, Cash Cars Buyer's team was able to explain to Paul that he doesn't need to search for can I junk a car without a title near me because we can help.
We worked with Paul and got his vehicle removed the same day! Paul received $535 for his vehicle immediately on the spot, although the car did have several problems and many missing components.
Getting more than $500 for junk vehicles without titles is a huge deal, and on top of that, we made Paul's day by helping him remove the vehicle that was giving him eyesores immediately the same day.
If you're interested in even receiving a higher offer, you can always call our team at 7737914363. Here are some of our most recent transactions around your address, vehicle type, and condition.
As you will notice, these vehicles vary in brand and condition. Some might be in good shape, while others might have a faulty engine or missing a title. Regardless of the vehicle title condition, Cash Cars Buyer evaluates every car and guarantees to remove your car as long as you can prove the ownership with additional paperwork.
| | |
| --- | --- |
| Vehicle | Condition |
| 2004 BMW 5 Series 545i | Clean Title |
| 2005 Toyota Corolla | Doesn't Start |
| 2004 Chevrolet Malibu Maxx | Salvage Title |
| 2004 Ford E150 | No Title |
| 2011 Dodge Grand Caravan | Engine Starts |
| 2002 Nissan Xterra Se 4 Wd | Engine Starts |
| 2006 Kia Rio | No Title |
| 2009 Cadillac Escalade Ext Base | Salvage Title |
| 2013 Chevrolet Spark Ls Auto | Salvage Title |
| 2008 Dodge Avenger | No Title |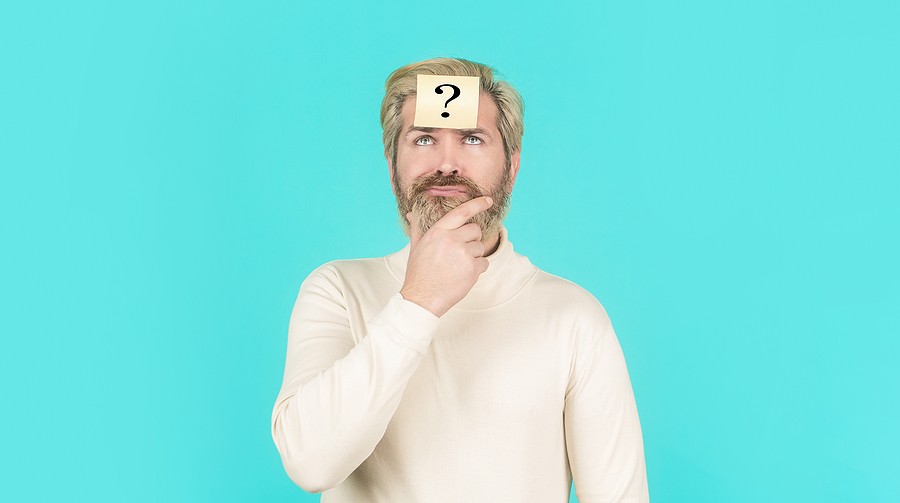 Customers reviews
Dealing with a junk car can be a big deal and might still sleep from some people's eyes. Not having a title adds another layer of stress and might make it miserable for those looking to get rid of their junk vehicles fast and for the most money.
Interestingly, the situation is very common, and we hear many stories from people frustrated about their current situation dealing with their junk vehicles. Look at these people and see if anything sounds familiar to you. If you're ready and want help like those we helped with below, call our team at 7737914363.
"Car had a minor exhaust problem, so I quit driving it until we could fix it. That was three years ago. It is missing the fuel pump. The car has minor body damage but doesn't affect drivability."
"The timing belt and water pump went out, and the vehicle also has bent valves. There's a dent on the front driver door and quarter panel. The title is in my storage somewhere, as I just moved. I own the car and do not owe anything to it. I have the registration and driver's license to show that I own the car."
"I was in a wreck, and something is wrong with the starter or the ground wire. All of the tires are brand new. It's missing the back left pane window. My apartment complex wants it gone by today. I just wanted to sell it for scrap but cannot get it to a junkyard."
"The gear shifter is severe as of today. Still trying to figure out the problem, but we were getting ready to junk this vehicle anyways in about two months. So we're looking at options/pricing for junking it now."
"Vehicle is drive-able but will need to be jumped due to it needing a new battery. There's one crack in the windshield. The hood and fender have damage. The Interior could be in better condition. "
"The windshield has a crack. Otherwise, all glass and mirrors are intact. There are some rust spots. The car was drivable yesterday but wouldn't start today. I'm getting an estimate from my mechanic, but most likely will need to have it junked."
"The vehicle has low oil pressure, so it's possibly not dependable. It's getting old, so we want to let it go. All four tires are with the vehicle. The spare is on, which has 80 miles on it. The spare is pealing. One of the rims is slightly bent. We would like it picked up."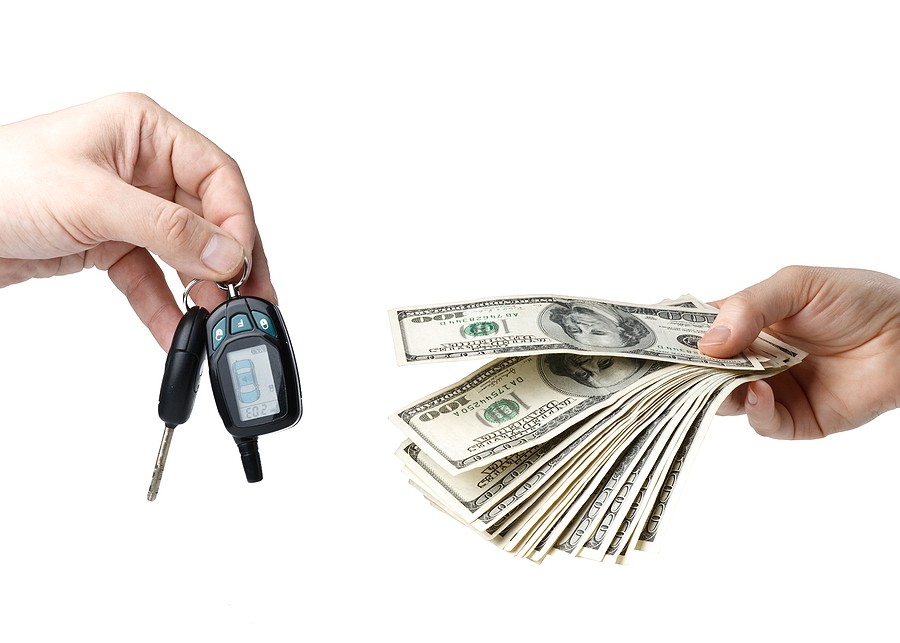 Your search for "can I junk a car without a title near me" should end here!
At this point, you should understand that you can still junk a car even if it doesn't have a title. Instead of wasting your time searching for, can I junk a car without a title near me, call Cash Cars Buyer at 773-791-4363! Weaker and tie to help you remove your junk car even if it doesn't have a title as long as you can prove the ownership!