The Internet has revolutionized how we do just about everything these days. From shopping for household goods, to learning a new skill, you can do just about everything online!
Selling a car is no different! You can sell a car online, and use the Internet, to gather resources!
Check out the best way to sell a car! No, let's change that the best ways you can sell a car! With technology and some "know-how", you'll be counting cash in no time!
But First…
Before you can sell your car, there are some things you need to do first! Check out our guide in the paragraphs that follow, ensuring you are well prepared to sell your car!
Clean the car. Once you decide to sell your car, clean it! Make sure it shines on the outside and is vacuumed on the inside! Give the interior a good wipe down and make sure that it is neat too!
Remove all valuable and personal items. Take the time to comb your car's interior, trunk and glove compartment. Make sure that you remove any and all personal and valuable items! You don't want to sell a car with your favorite book in there, do you?
Find the value of your car. Take the time to use your computer or mobile device to find the value of your car. Once you have it, you can negotiate your price better. Or you can know when you are getting a "low-ball" offer! You can also turn to the Kelley Blue Book to get a good foundation on your car's value.
Gather all paperwork. If you have the title of the car, get it out and place it in with your files. If you need a duplicate car title, make sure you take the time to go to your local DMV to obtain one. Have the car registration as well as a certificate of car insurance.
Get a vehicle history report. Whether you sell your car privately, or to another party, that vehicle history report will come in handy. It will show you as a trustworthy and legitimate car seller.
Get the car inspected! If you have a friend or family member who is a mechanic, you need a good look over for that car! Or if you are friends with the neighborhood auto person, you need that auto professional to examine your car. You want to be a car seller who is informed and educated about your car. A mechanic can assist with this. Once you have a good handle on your car's condition, you can price it accordingly.
How to Sell A Car – The Possibilities and Offers!
Now it's time to explore the options you have, to sell your car! Check out the list we complied!
Selling Your Car Online
One of the best ways to sell a car in this time and space, is online. From Facebook and Twitter, to Craigslist and even Instagram, all are great places to sell your car. Although selling online takes great work and commitment, you can do it if you put your mind on an online sale.
First, take great pics for your online sale. Make your photos sharp and focused.
Then, write a creative and detailed ad. Be sure to talk about your car, and include all you know about your car. Even if your car has some negative traits about it, include those in the ad.
Finally, insert a way folks can call you about your car. Whether it be an email or a phone number, people have to get to you and notify you about their interest in your car.
Sell Your Car Privately
Another viable option for selling your car, is to sell it privately! You can gather some "for sale" signs from your local hardware store.
Once you have them, position your car in a place that his highly visible to others. Make sure you have a good phone number people can contact you on.
Additionally, make sure that you provide documents to perspective buyers such as the title. You may even want to provide a vehicle history report for your perspective sellers to show that you are a trusted car seller. Click here to obtain one!
And when it comes to negotiations, test drives and offers, know that you are in charge!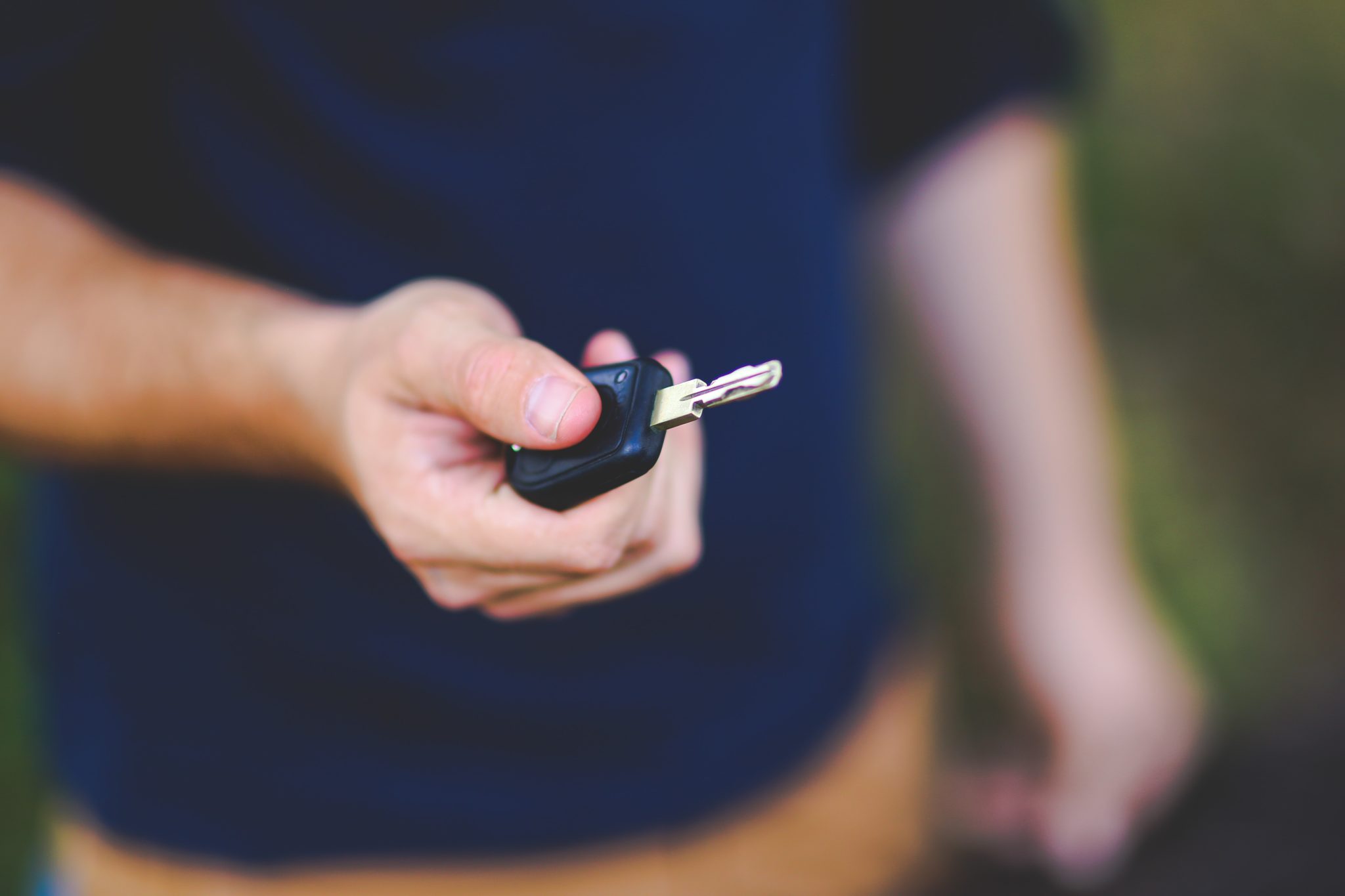 Sell Your Car to A Dealership!
With a visit to a dealership, you could walk out with some cool cash!
At the dealership, you will receive an appraisal on the value of your car. If you are given an offer, you can accept it, or walk away. This is why it is important that you know the value of your car.
With a dealership offer, you will have a better grasp of the offer and find out if you are getting low-balled or getting a fair price. Click here to read more details, about selling your car to a dealership!
Sell Your Car to CarMax
For you the car seller with a CarMax in your area, this is definitely an option. CarMax touts that they "will purchase any car in any condition." So, what better way to test that theory, than to sell your car to the company that will buy just about everything?
CarMax allows car sellers to schedule an appraisal online. Once complete, you can then bring the car into a store near you. Once there they will complete an appraisal on your car. Then, you will receive a written offer. Your offer will be good for seven days. With that week, this allows you time to lots of things.  You can shop around for another car, sell your car privately, or try to sell it online.
Another bonus of CarMax sale is, even if you don't buy a vehicle from them, you can still sell your car TO them! If you decide to sell your vehicle to CarMax, you will receive a bank draft. For many selling a vehicle to CarMax is the quickest, easiest and most efficient ways to sell a car, regardless of the circumstances you might face. You may not get top dollar for your car, but at least you'll have an easy sale.
Click here to learn more about CarMax, the appraisal process and more!
Autotrader
Autotrader provides lots of solutions to drivers who are looking to sell their cars with minimal time. As the car seller, you can take advantage of their Instant Cash Offer.
That instant offer will allow you to sell your car at a local dealership after getting an instant online appraisal. Autotrader also offers several packages and services to sellers that opt to sell a car privately!
Trade Your Car In!
Are you needing another car, more thank you are needing a quick buck? Then the "tried and true" trade in method may work for you!
As you look for another car, you may opt to visit a nearby dealership. There, you can receive an appraisal of the value. If you decide to accept the dealership's offer, take the value of your old car, as a down payment on your newer or next car!
Be sure to check with nearby dealerships, as many of them offer lots of incentives. Some trade-in programs will offer you a future trade-in value. With this program, you can get a guaranteed trade-in price or resale value when you get ready to market the car.
Lots of people see a trade in at a dealership as an easy solution. Just picture it. You drive in with your old car, then drive away with a car!
These days, dealerships make it easy for trade-ins by offering incentives and taking care of all documents and paperwork and hassle for you.
But there is a "flip side" to trading your old vehicle in. Once you sell your car to a dealership, you should anticipate getting the wholesale value. But with a private sale of your car, you can probably get the retail value. The choice is yours and you have to allow for the best possible outcome for your situation.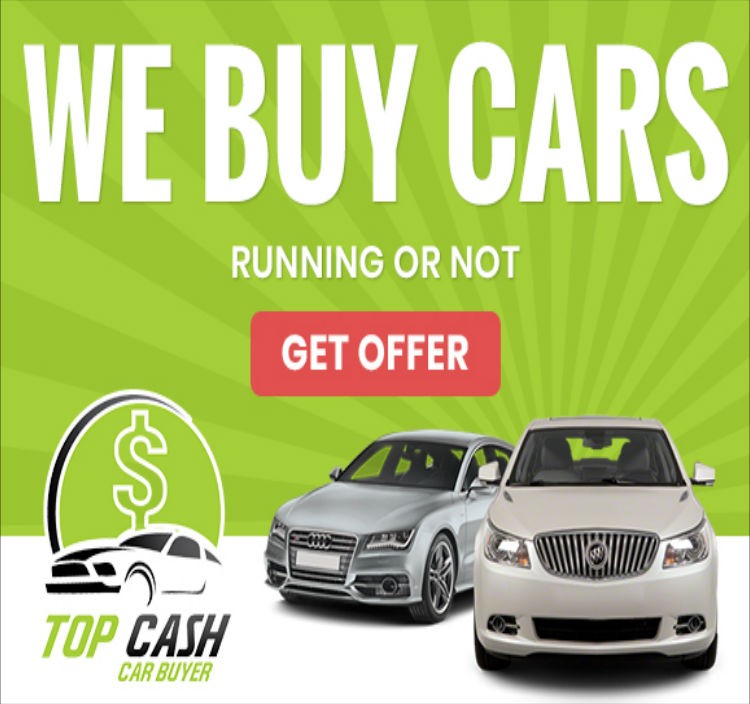 Cash Cars Buyer Will Buy Your Car!
You also have the option of selling your car to Cash Cars Buyer! We offer quick cash, FREE old car removal and more!
Additionally, we offer a three-step method of getting rid your car!
Enter your car's information!
Accept your offer!
Get your cash!
Need more reasons to sell your car to us? We have them!
No hassles! No Obligation
We have over ten years of car buying experience!
Once you enter your car's details, you will have an instant offer on your car!
Our nationwide network of agents allows us to provide local, private and secure service!
Selling a car doesn't have to be a hassle.  Once you know that your ultimate goal is from the sale, it will be easier to forge ahead!
Whether you want money, or a new car, you have options! Sell your vehicle knowing you have choices that empower you! Click here to learn more!