Has your car seen better days? Does it have a face that only a mother could love? Whether it called it quits yesterday, or has been sitting in your driveway for months. When your daily-driver hits junk status, it might be time to consider getting rid of it. Who buys junk cars for the most money?
While private buyers might yield the highest return, it can take a while to finalize a sale. Depending on how old your car is, and the number of miles. Your best bet might be with an online junk car buyer like CashCarsBuyers. Which includes removal and pays within just 24-hours.   
Thankfully, in this article, we'll review the complete process of selling a junk car.  Including how to price one, who buys them, and what to do if you don't have a title.
How Much is My Junk Car Worth?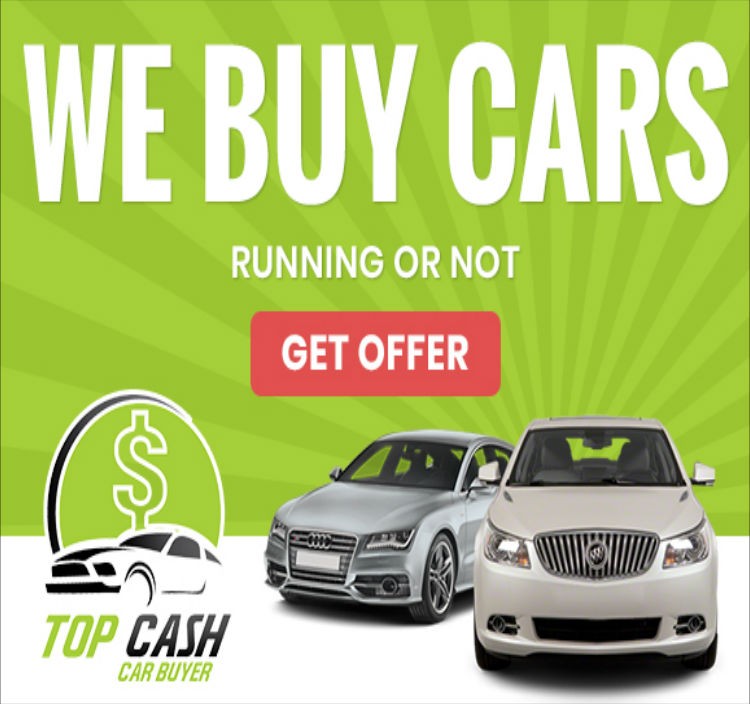 The first question asked by most who're thinking of selling a broken-down vehicle is: "how much is my junk car worth?" Thankfully, with online pricing tools like Kelly Blue Book (KBB) and NADA Guides. The answer is easy to figure out.
Start by entering the make and model of your car. As well as the trim, the number of miles, and zip code of your area. Once you've done that, you'll see a list of values displayed ranging from fair to excellent. Each relates to the extent of any issues (cosmetic defects, mechanical problems, etc.).
The great thing about KBB is that it scans for relative cars in your area and factors them into the amount. How does this help? It ensures that you're pricing your car fair VS anything similar nearby.
They also partner with local dealers. Meaning if there are any that take part in KBB "Instant Cash Offer" pricing. It's as simple as walking in with a printout.
NADA is similar in many ways to KBB in that you enter the specifics of your vehicle, and you'll get a list of values. The big difference is that NADA puts more of a focus on retail and trade-in. Rather than private party pricing.
A good rule of thumb when pricing a car for private sale is to deduct $1,000 off the NADA retail price. Why? Because it accounts for the lack of benefits offered by dealers. Like an interior and exterior detail, certification, and guarantees.
Regardless of whether you choose NADA or KBB. So long as you're pricing your junk car according to the shape it's in, you should be able to find someone willing to pay for it.
How a Salvaged Title Affects Value
Sadly, if you're pricing a salvaged car, the amount you can sell it for drops by a large margin.  How much?  Up to 80% less.  Meaning that if NADA or KBB shows an amount of $10,000, a reconstructed title drops that number to $2,000.  You can always try for more, but the moment the buyer realized it's salvaged, you'll find a lot of resistance.
Because of this, the effort of selling a car to a private party VS selling it to an online junk car buyer is rarely worth it.  Thankfully, CashCarsBuyers makes it simple.  After a quick 1-minute quote, we'll schedule an at-home inspection.  If everything matches up, we'll pay you cash on the spot and tow it away for free.
Why wait?  Get started today by heading to our site and clicking on "Get Instant Offer."
Now that you have a better idea of how much you can sell a junk car for.  Let's look at who buys junk cars locally.
Who Buys Junk Cars Near Me?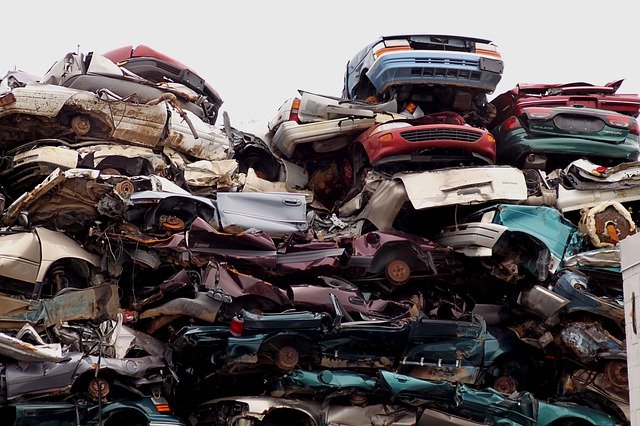 Dealers might be the first place you think of when wondering who buys junk cars in the area. But, the truth of the matter is that if you call your car junk, they likely will too. There's a reason you see older cars for sale more often by private sellers than on a lot. Because prominent dealers don't sell "as-is" units due to liability concerns.
Does your car have engine issues? A dealer has to fix them before listing it for sale. Does it have body damage? If it's too bad, they'll have to repair it before anyone even thinks about looking at it. If you do receive an offer, know that they've likely deducted a notable amount from the value.
Some dealers solely focus on selling "as-is" cars, but they're few and far between. Not only that, but they rarely pay much due to having access to low-priced outside sources. Such as scrapyards and auctions.
As we stated earlier, private buyers are the ones who buy junk cars for the most money. Sadly, closing the sale can take a while. For the best chances of finding a buyer, you should be as detailed in your listing as possible. If it has engine issues, mention them. You should also include any quotes you might have received from a shop. Which allows you to justify your pricing.
If there's body damage, your best bet is to disclose them with several quality photos. The last thing you want is to waste time. By showing any wear and tear. You reduce the chances that someone will decide against taking it off your hands.
If you're savvy with a computer, try listing your junk car on Craigslist.  Not only does it receive an average of about 50-billion page-views per month, but it only costs $5 to post a car for sale. Be sure to check out our previous article for an in-depth guide to selling a car on craigslist.
In the last section, we covered how to value your car fair for sale using online pricing tools. If you remember, a salvaged vehicle is worth up to 80% less than one with a clean title. The sad truth is that scrapyards take their offers a step further. Rather than rely on KBB or NADA values. Scrapyards determine the worth of your car by how much it weighs. Why? Because they intend to scrap it. Meaning they sell any working parts separately, and melt down the metal for re-use.
For this reason, the larger your car, the more it weighs, which translates into a higher offer. How do you come out ahead? By doing the "scrapping" part yourself. By this, we mean to remove any valuable parts and sell them on your own. Some of these include exhaust systems, navigation screens, and wheels. Sound like a lot of work? It is. But if you're selling junk, your options are limited.
Also, a scrapyard will not provide free towing. So, if you are hoping to make out with a few dollars in your pocket, you might end up with just breaking even. Be sure to watch the current price of scrap metals like aluminum, steel, and copper. If they're currently at a low, letting your car sit for a few more months until they increase might not be a bad idea.
Ready for some good news? With CashCarsBuyers, you don't have to go from one dealer to the next haggling with salespeople. You also won't have to spend weeks scheduling a viewing with a private buyer only to have them change their mind. Instead of selling your car in pieces due to a low offer at a scrapyard. Complete the sale in less than 24-hours with CashCarsBuyers.
Here's how simple it is:
Visit our site here and select "Get Instant Offer."
Enter some basic info to help us identify your vehicle.
In less than 1-minute, you'll receive an estimate on its value.
Once you accept the offer, our team will schedule a quick at-home inspection.
If everything matches, we'll pay you cash on the spot and tow it away for FREE!
Now that you know about everyone who buys junk cars in the area.  Let's look at what to do if you don't have a title.  We'll also cover the different forms you might need to finalize the sale.
Who Buys Junk Cars Without a Title?
In most cases, you'll need a title in your name to sell a car. For junk cars, no title is no problem as long as you have your driver's license and a copy of your registration.  If these aren't met, you'll need to head to a DMV office and apply for an Application for Title.
Most states require that you keep a car covered, even if you aren't driving it.  Thankfully, the moment you transfer ownership to someone else, you can cancel it.
Some states require that you disclose the mileage at the time of transfer. However, in others, you need only list it on the title when transferring it.  The purpose of this is to ensure there aren't any discrepancies in mileage.  Which is usually shown on a vehicle history report.
A bill of sale is an added way to document a transaction. Proving that ownership got transferred to someone else. Be sure to include the date, the selling amount, the names of both parties, and a description of the vehicle. Once filled out, get it notarized to make it official.
Once you've collected the proper documents, selling a junk car is simple.  But, selling isn't the only option – you can also donate it.  Let's review.
Instead of Worrying About Who Buys Junk Cars Locally – Donate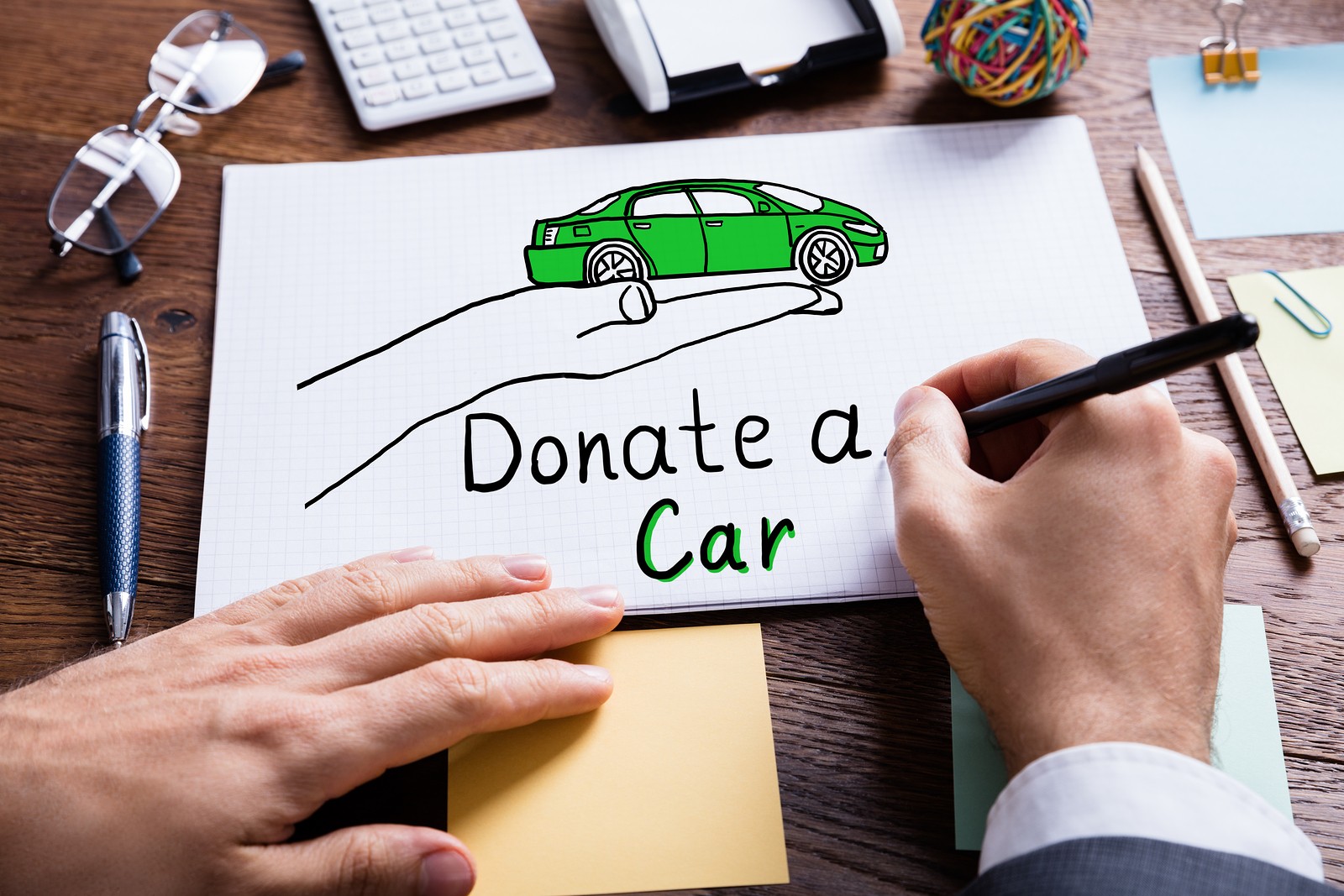 If you haven't had any luck finding someone who buys cars and trucks with issues, you might consider donating it.  While you won't get any cash in return, they do provide free removal, as well as a receipt you can use during tax time.  Typically, you can expect as much as a $500 deduction.
Be sure to only donate to real charities registered as 501(c)(3) organizations.  Otherwise, you risk getting scammed by places looking for a free car.
Here are a few of the best-known options to ensure your vehicle goes to a worthy cause:
We all had dreams when we were kids. But not all of us also had critical illnesses to deal with as well. Wheels for Wishes grants something special to children that struggle each day. Simple wishes, like a trip to see Mickey Mouse in Disneyland. Or meeting someone famous that they look up to. So far, over $65-million has been raised across more than 9,000 wishes. Visit their site to find out more.
Substance abuse is devastating to families all across the US.  The salvation seeks to give them the extra push they need to get clean, stay clean, and create a life for themselves.  Be sure to inquire with their nearest branch on whether they offer free removal.  They accept all types of vehicles, including cars, trucks, SUV's, and motorcycles.  Visit their site to get started.
Not all of us are lucky enough to start our lives running at 100%. The Arc offers life services to disadvantaged people struggling with developmental issues. These include job placement, life planning, and education programs. All cars get accepted, including RVs and motorcycles. Removal is also included. Get started today right on their site.
We're CashCarsBuyers – We Buy Junk Cars
If you've made it this far, you should have a good idea of how to price a car fair. You should also know who buys junk cars in the area, as well as the paperwork you'll need to finalize a sale. However, if you need cash fast, consider CashCarsBuyers.
As our name suggests, we buy cars, all cars, regardless of the shape they're in. Who buys junk cars locally? We do. Who buys junk cars for the most money? We do, especially if you factor in our quick 24-hour turnaround time and free removal. No haggling with dealers. No spending hours with private buyers, or getting scammed by scrapyards. Instead, sell your car online from the comfort of your own home.
Why wait? Head to our site today and click on "Get Instant Offer" for a quick 1-minute quote. Or contact us directly at (844)-663-7286.