"What is the best way to sell my used car?" "How can I get the most money for my used car?" "Should I sell my car online for the most money?"
These are questions that are not only important to answer but to know as a used car seller.
So, whether you have an extra car that you just don't drive, or a junk vehicle that's causing lots of headache, we'll show you the best ways to sell your used car!
What is the best site to sell a car?
When it comes to selling a car on a site, you definitely have your pick of choices.
From attracting local buyers, to selling your car on a national platform, you'll definitely attract the buyers.  But it's important to get the sale.
So, what is the best site? Let's examine a few of them to help you make a great decision.
Autotrader
Autotrader is a great site that allows your car to be seen by thousands of people each week.
With Autotrader, you can: 1. sell the car to a dealer with the Kelley Blue Book offer or 2. sell the car yourself.
Autotrader does charge money to use their platform. And you can choose a package that is within your budget.
Next, you will be led to four steps for selling your vehicle:
Prepare for the sale by gathering your paperwork, pricing your car and cleaning it.
Creating an effective and eye-catching ad
Getting that buyer interested in your car. From offering a test drive, to answering a buyer's email or call, they'll help!
Closing the deal by getting all paperwork together and transferring the title successfully in your state!
Facebook Marketplace
Believe it or not, Facebook Marketplace offers sellers an opportunity to reach local buyers with a great car ad.
Not only can you post your car online, but you can offer the buyer the specs of your car. Some include: exterior as well l as interior color, the mileage, the condition, the gas mileage of the car and more.
Lots of people turn to Facebook Marketplace for a great deal on a car!
Craigslist
Craigslist list a great way to sell a used vehicle and it's not an expensive platform. Back in the day it used to be free, but Craigslist decided to weed out the undesirables.
Therefore, you have to pay a $5.00 fee for your car ad.
Similar to Facebook Marketplace and other platforms, you can enter lots of specs about your car, while offering the car buyer lots of information about your car.
eBay Motors
Known for selling just about anything, eBay now allows for the sale of used as well as new cars.
Just decide whether you want to sell your car to the best bidder, or just list with a "buy it know" platform.
Like other platforms, you will need to take great pics of your vehicle and let buyers know all that there is to know about your car.
When it comes to selling a car online, there comes the question of price for the posting and the amount of visibility.
So, to get the maximum from your car sale, decide on at least two sites and be sure to delete your ads when your car sells!
How Do I Find the Fair Market Value of My Car?
Three Steps Toward Determining the Fair Market Value of a Vehicle
Before you sell your vehicle, you may want to take the time to calculate its fair market value (FMV). Once you have that FMV, you can tell how much your car is worth on the private market as well as for tax purposes.
While it's not a precise number or an exact science, you can still enter your car's specs in an online car calculator such as Edmunds, and get a great estimate to your car's dollar value.
Check out these ways you can get a dollar amount for your car:
1. Visit the Edmunds or the Kelley Blue Book websites to get a value for your car.
Each of these sites has a tab that says "Price My Car" or something to that effect. Once you click on this tab you will be taken to an online form that you can fill out. Once you enter your car's information, you will have an estimate on your car. Both of these sites will offer you an estimate on your car free of charge. But to post your car on both of them, you will have to pay fees.
2. Next, you want to make fair market value comparisons. Be sure that you take those values you get from various sites, and compare. Different sites will give you different values.
If you are looking for a trade-in value, you have to remember that the FMV value differs from the trade-in value. The Internal Revenue Service states that an FMV is an estimate of the sales amount that a private seller and buyer would agree to for a car.
But a trade-in value, is what a dealership would offer a car seller. Keep in mind that the trade-in values for used cars at a dealership re often changed or altered by dealers. Why? Well they are there to make a profit from each used car they buy. With an FMV estimate, you get more consistency.
3. If you are in no hurry to sell your car, and you decide to wait, you want to get that fair market value on your car at the time you wish to sell it. So, take the time to adjust your FMV, if you take a long time to sell your car. You certainly don't want to make a rush sale, unless it is critical. But you want to check the FMV ever so often, and get a precise estimate throughout the months it takes for you to sell your car.
How much will a dealer pay for my car?
If you're wanting to sell your car and don't want to go through the process of selling it to a private party, then you can consider selling your car to a dealership.
So, before you head out to the dealership, visit such website sites as  such as Cars.com or AutoTrader. Then, take the time to do a search for the closest match to your vehicle in your area.
That list price will be generally be 20% more to make a profit.  For example, if a car dealer is posting a car with a $10,000 price tag, there is some room for negation there for about $1000 to $2,000. But don't get it twisted! Just because the price is $10,000 doesn't mean the dealer paid $8,000 for the car! A dealership is there to make a profit! Always remember that!
Once a dealer purchases your car, they will then take the time to fix it up to make it nice to buyers of their own. Generally, a dealer will pay about $250 to about $600 to fix up a car.
So, basically to get an idea of what a dealer will pay for your car, just check the listing prices of cars similar to yours, in your neighborhood. Then, just take about 80% off of that price and subtract that $250 or $500 to get that price!
For a car that they will label "factory certified", take off another $1,000 from the price. Do this because dealers spend money to get cars certified
Finally, be sure to shop your car to a few dealers. For example, if you have a Ford Explorer that is in great condition, visit a few Ford dealerships near you and get some prices. Never stick with one dealership and their offer. You are in charge of your sale of your SUV!
What Is the Best Way to Sell My Used Car? Pitfalls to Avoid
So by now, you have a good sense of what to do, but there are some things that you want to avoid. Check out some pitfalls we want you to avoid!
Having Unlikely Expectations: If you begin the process of selling your car thinking it will sell in days or even overnight, you may want to think again. Folks are going to look at your car but car buyers compare prices, options and more, when use car shopping. Now if you do end up selling your car fast, then that's great! Most of the time, it doesn't happen. So, be patient and set realistic expectations.
Being Slow or Unfriendly to Respond to Buyers: Selling a car requires work as well as for you to put on your "best face and voice" while selling. While it can get tiring answering the same questions, you want to make sure that you are pleasant to car buyers. This is why it is so important that you post all you can in your ads. You want to answer all questions you can, in your online post. This way, you don't sound like a "broken record" to buyers.
Lying About the Price or Condition of Your Car: There are times where it's OK to "tell a white lie", but when selling a car, that's not the time to do it. So, be honest about the price as well as condition of your car. If the starter is bad, let the buyer know that. You will be looked at as a great seller. And who knows? You may still sell that car with the bad starter!
Writing a Description that is Not Finished: When you list your car on a site, take FULL advantage of all entries. For example, if you have a place where you can post the mileage of your used car, please fill it out! All parts of your description areas have to be filled out. Car buyers may pass over your ad, if you leave important details out.
Poor Looking Photos or Just Not Enough: You're selling a car and we guarantee you that your car will sell fast as long as you have photos. Two or three are not "gonna get it"! You have to be a photographer extraordinaire! Get under that hood! Hit that back and snap a pic! Go to the right side of your car and then to the left! Now, snap focused, sharp and attractive pics of your car!
Not being flexible: If a buyer is really interested, you have to make time to show your car. this could mean that you set up morning or evening appointments. Or you may pick two times out of the day to meet with folks to see your car. As a car seller, you have to be flexible and allow your car to be sold!
Not Knowing Your Car: You have to be an informed seller. Think of yourself as an expert about your car. You have to know all about your car. So, take that car to a mechanic and get to know your car. Car buyers are going to ask you all kinds of questions about your car. And you want to answer them with knowledge and understanding!
Selling a Dirty Car: Your car's exterior as well as interior makes a big difference in the sale. Buyers will be impressed when you take the time to make your car look its best. Selling a car with a fast food bag and dirt in the car will turn away a lot of buyers, even if the price is right!
Incomplete Documents: As a seller, it's your job to have the car title, bill of sale if applicable, and other documents. You are the seller! So, it's your job to do the leg work to get those papers in order! You don't want to show a great car, and not have the title ready to go!
Falling victim to schemes. Unfortunately, there are people out here who will go out of their way to scam you. For example, asking you to ship a car, telling you lies and other scams. First of all, you should never have to pay someone to buy your car. Secondly, you should never have to drive someone to a bank so they can get you payment. And thirdly, be sure to mark dollar bills handed to you, ensuring they are not "funny money"!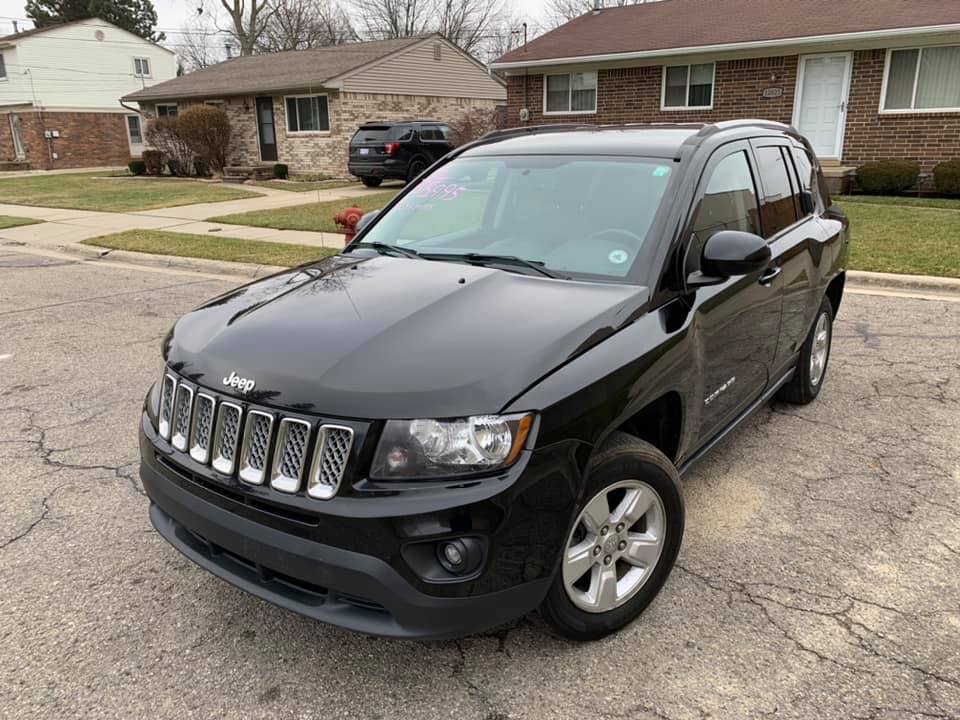 What is the Best Way to Sell My Used Car? Cash Cars Buyer!
Cash Cars Buyer is a reputable used car buying company that offers a no-hassle way to sell your car!
Additionally, you can sell your car to us and get an instant offer on it FIRST! This way you know what you're working with!
Just enter your car's details, and watch as an instant offer is formulated for you, in seconds!
We also offer FREE used car removal!
You can get an instant offer 24/7!
Even if your car is not running, we'll buy it!
There is never a fee for paperwork or processing your sale!
For that car sitting on bricks or have no keys, we will still purchase your vehicle!
Our service is local, private and personal! We come to YOU! You NEVER have to come to us!
We even buy cars with no title! In most cases, having no title is no problem. We just ask that you have your car registration as well as a picture ID for the sale.
So, contact us to learn more and find out why we are the BEST used car buyer you'll ever know! 844-663-7286!