We offer the top dollar paid for junk cars! Call Cash Cars Buyer at 773-791-4363. We will buy your vehicle, car, SUV, or truck today! We paid between $250 and $500 for most junk vehicles!
Did you give up on your old rundown car? Did you try convincing your family members and friends to buy it, but no one accepted? Have you tried posting your car on classified websites like Craigslist or eBay motor, and you've been waiting for months? This sounds very familiar, and we heard much more from current junk car owners!
The good news is that selling a junk car is no longer a challenge like before. You can access many junk car buyers nowadays by searching on Google for junk car buyers near me. However, the main question remains, how to get the top dollar paid for junk cars?
To save you time and effort, we provide you with the easiest, simplest, and safest car remover service that is the maximum offer you can get out of your junk car today! Cash Cars Buyer is one of the top-rated companies willing to do so and provide you with much more!
By choosing Cash Cars Buyer to provide you with the top dollar paid for junk cars, we:
No hidden fees or surprise costs
Are one of the top-rated car removal companies
Buy any car in almost any condition
Never have hidden fees, and all our towing is FREE of charge!
Towing and junk car removal are included
Top dollar paid for cars
What are you waiting for? If you're looking for the top dollar paid for junk cars, call Cash Cars Buyer at 773-791-4363!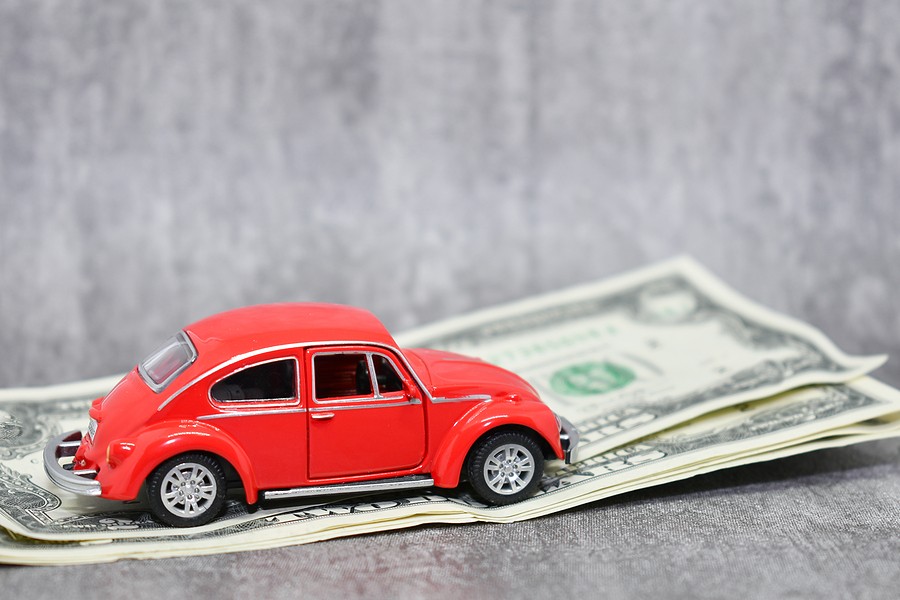 How is the top dollar paid for junk cars determined?
Determining the maximum money out of your junk car involves analyzing similar factors. When junk car buyers provide you with an instant offer, these offers are based on their experience because they know the vehicle brand and the demand for this vehicle. They also require some additional information that we will explain below:
1.    What vehicle do you have?
Most junk car buyers will ask you about your vehicle type. For example, if you're trying to sell a vehicle with a high demand in your area, they are most likely not willing to pay you the top dollars you're looking for.
2.    How's your vehicle's condition?
Junk car buyers understand that junk vehicles are typically those with bad conditions. However, this doesn't mean that every vehicle will be evaluated similarly. They will ask you some questions about any missing components or some problems.
For example, if you have a junk vehicle, it doesn't mean that the engine is completely damaged. It could have a working transmission, for example. This significantly affects the amount of money we'll see for your junk vehicle.
3.    How much metal does your car have?
When it comes to selling junk cars, most buyers will be interested in purchasing a vehicle with more metal. Typically, they will make money by scrapping this car and selling it as scrap metal. Therefore, the heavier vehicle, the more money you're expecting to get and the closer you are to the top dollar paid for junk cars.
4.    How old is your car?
Your vehicle's age is also an important element in the evaluation process. For example, if you're trying to sell a very old car, chances are you will get a much lower offer than someone else trying to sell a modern vehicle.
Keep in mind that you can't isolate each factor separately. In other words, you might be selling an old car, but it does have a significant amount of metal that attracts Junk car buyers, and then, in that case, you might get a decent offer and much more than someone else was trying to sell and a new vehicle.
5.    Where do you live?
Believe it or not, your address might significantly affect the money you'll receive for your junk vehicle. This is because junk car buyers evaluate their market and understand where car prices are more significant than others. Thus, depending on where you live, we might get different quotes from different junk car buyers for the same vehicle.
Who pays the top dollar for junk cars?
If you're looking for top-dollar junk cars, you must be careful about whom you select. There are many junk car buyers out there, and many of them will offer you a different offer. This is because there's no standard way of evaluating your vehicle, so you have to spend some time researching for the one who's going to provide you with the top dollars.
Keep in mind that some junk car buyers might offer you a very high offer, but they might surprise you with hidden fees like the towing service fees. Thus, you must be very careful about evaluating each offer and accepting the one that works for you.
If you want to take a shortcut and don't want to deal with the hassle or all the potential scams in the car-selling process, call Cash Cars Buyer today! Cash Cars Buyer is one of the top-rated companies that provides an easy way to get the top dollar for your junk car! You can call our team at 7737914363!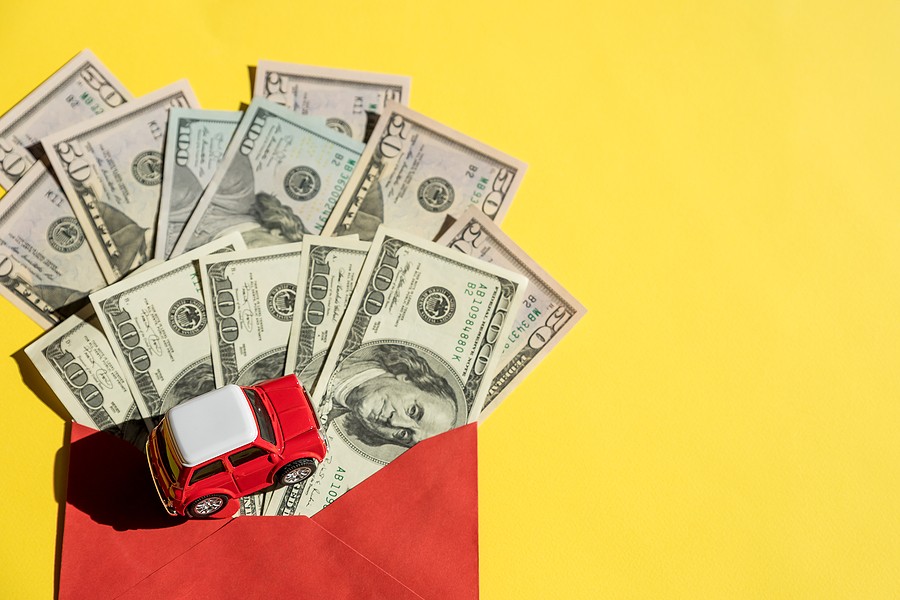 Receive the top dollar paid for junk cars by selling your car to Cash Cars Buyer today!
Since Cash Cars Buyer is one of the limited companies that will provide you with a top dollar for your junk vehicle, we are happy to let you know that we even have one of the easiest car-selling services!
As we mentioned earlier, you don't want to be just looking forward to the top dollar, but also, how about additional perks? If you're looking for an easy way to sell your junk car and still receive the top dollars, follow these simple steps:
1.    Describe the vehicle you need to be removed
The first and simple step you will need to follow is describing your car. As a junk car owner, you should know the vehicle's make, model, and year. This information is critical when evaluating your vehicle and seeing how close you are to the top dollar.
You also need to describe the condition of your vehicle. For example, if your vehicle was involved in a car accident, you have to let us know this information, and you also need to let us know whether your vehicle has a title or not.
2.    Get paid top dollar
Since we are one of the limited companies that provide you with a top dollar for your vehicle, we will generate this offer immediately once we know your vehicle's information. We guarantee that this offer represents the maximum number of dollars your vehicle could make around your area!
Once the offer is ready, it's your call to decide whether you want to move forward or reject it. Of course, if you like the offer, we schedule a pickup time and location and remove your vehicle within one to three days only!
3.    The last step is to get your cash payment!
At the pickup time, we check your vehicle to confirm it's the one we have in our system, and we immediately hand you the cash payment on the spot! Before you leave, we ask you to take a final look at the vehicle and confirm that you do not leave any important elements in the car. For example, you might have important paperwork, or you probably left your phone before you left, so take a look at those and confirm you didn't have anything left behind.
How much exactly can I get for my junk car?
Determining how much you can get for your junk car depends heavily on the details about your vehicle. As we indicated before, our team needs detailed information about your car, and depending on this information; your maximum offer will be different from someone else who was trying to sell another vehicle.
Thus, if you would like an accurate, detailed answer for how much your vehicle is worth, you can spend just a few minutes with our customer service at 7737914363! The offers are free of charge and won't take more than a couple of minutes from your time.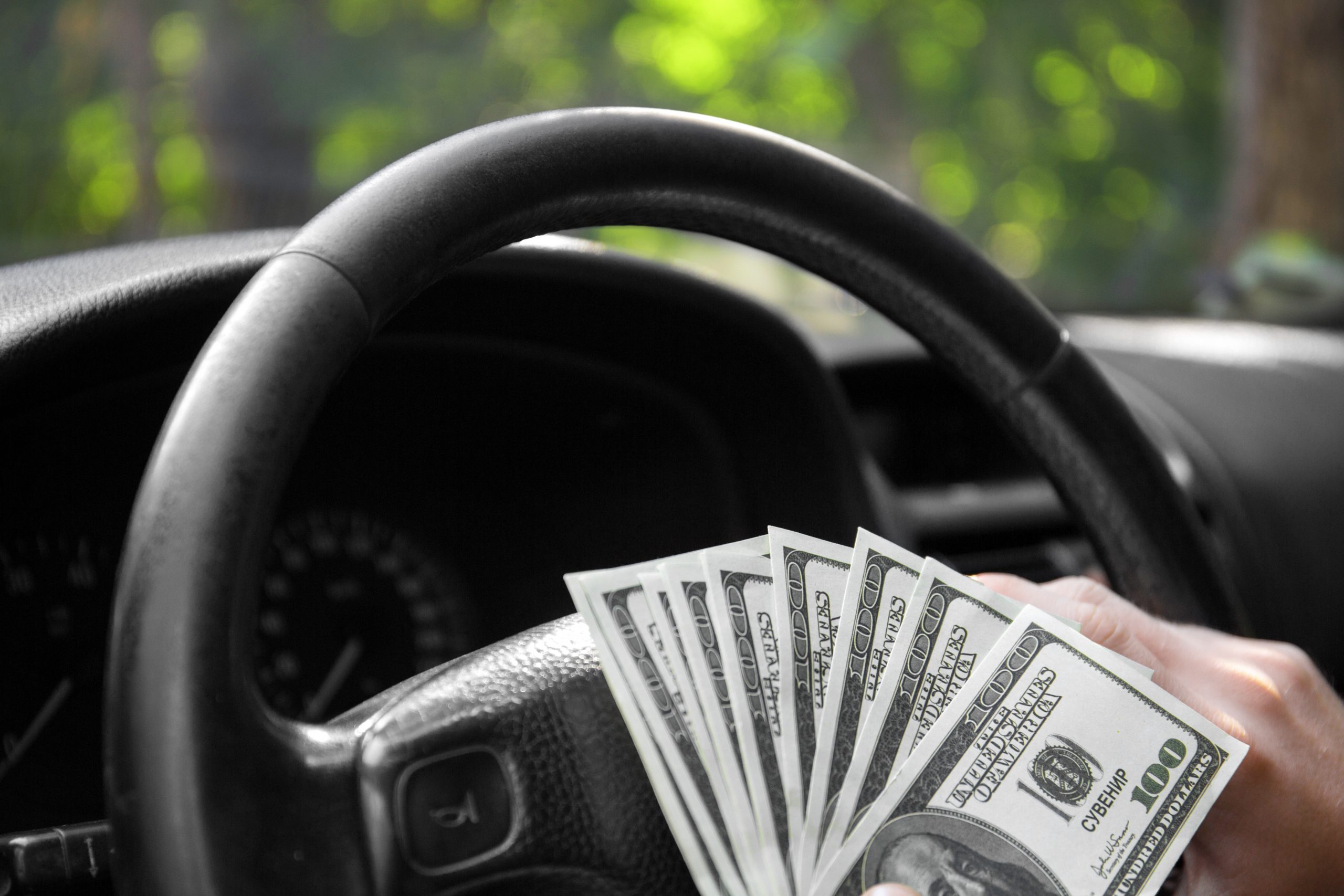 Can I still get the top dollar paid for junk cars if my car doesn't have a title?
Of course, yes. We guarantee that we provide you with the top dollar for your vehicle, regardless of size or condition. Since not having a title is a special condition, we still accept it, but we need to highlight something here.
Our customer service will take care of all the paperwork, and we'll handle the logistics at the DMV, which means there will be a significant effort associated with dealing with vehicles without titles. Thus, while we provide it with the top offers, we still need to drop the offer slightly to account for this effort so we can transfer the ownership safely without any concerns.
If you want to keep the offer, you can still spend some time obtaining a title replacement from your local DMV office. They should have a specific application you must complete, and they will charge you a small fee to get your new title. Of course, this assumes that you're the vehicle's legal owner.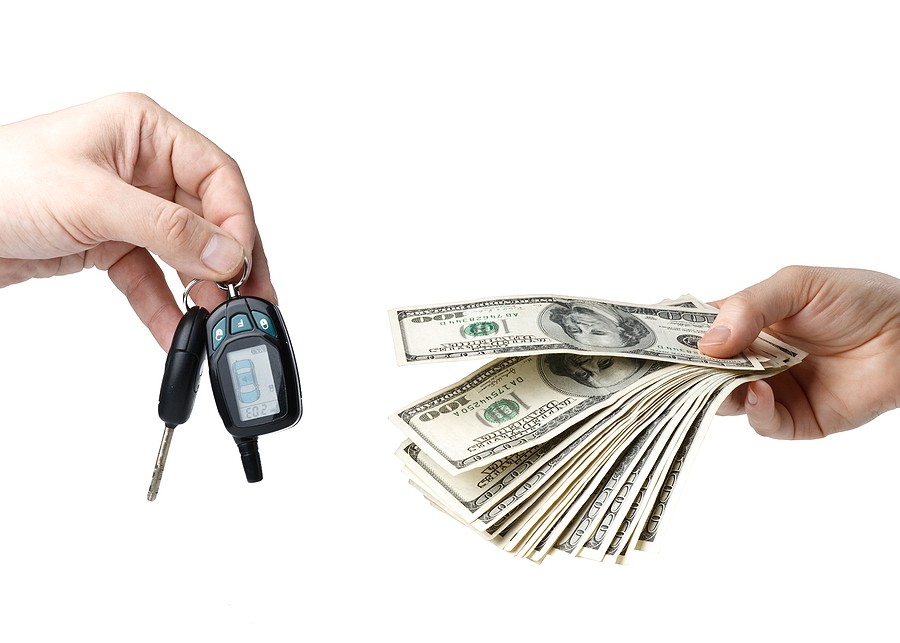 Recent Offers Made Near Your Area
If you're hesitant about calling Cash Cars Buyer, thinking that your vehicle is worthless, look at these vehicles we just purchased! See how is the variety and the type of vehicles we accept along with the condition that we guarantee to accept no matter what's the vehicle's type:
| | |
| --- | --- |
| Vehicle | Condition |
| 2006 Ford E350SD | No Title |
| 2006 Pontiac Grand Prix | No Title |
| 2007 Dodge Magnum | No Title |
| 2005 GMC Savana Cargo | Doesn't Start |
| 2008 Ford Edge Sel Awd | Runs and Drives |
| 2009 Ford Taurus X Eddie | Engine Starts |
| 2006 Ford Five Hundred | Runs and Drives |
| 2012 Chevrolet Equinox | Runs and Drives |
| 2004 Saab 43346 | Doesn't Start |
| 2006 Hyundai Santa Fe | No Title |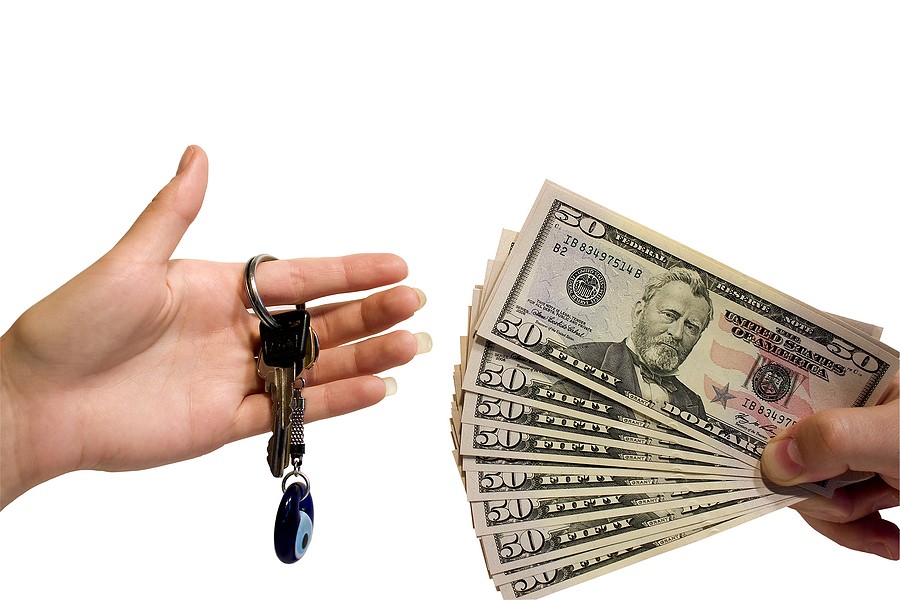 Customers reviews
Have you been frustrated about your junk car? Take a look at those people who left their comments below about how they felt before they reached out to Cash Cars Buyer! We understand what goes into owning a junk vehicle, and we know you're concerned about looking for the top dollar, which we offer to every customer!
"It is actually a Probe, but that option wasn't available when I described the vehicle to your customer service. I need to have it picked up today, or it will be impounded. The damage is under the car, as I drove it over a curb. It also has a flat tire."
"The vehicle has low oil pressure, so it's possibly not dependable. It's getting old, so we want to let it go. All four tires are with the vehicle. The spare is on, which has 80 miles on it. The spare is pealing. One of the rims is slightly bent. We would like it picked up. "
"I ran this car off the road into a ditch. It still runs except that I damaged the radiator, so there's no coolant, and the frame is damaged. It has a strong transmission and a good motor."
"The vehicle needs electronic work. The sunroof doesn't open. The starter is bypassed, so you turn the key and push a button. It comes with an extra side panel that is uninstalled, a refurbished starter, and odds and ends."
"The vehicle has a brand-new transmission, an engine, new belts, and new tires. It didn't want to start after it shut off on me while driving. It may just need some coolant or a new timing belt. "
"My car works fine; tags are paid and up to date, and no clear major issues. I just got a new car and didn't have time to fix little details. All it needs is an alignment and some other little detail on the car not sure what it is, but it was my commuter car until I recently got a new one."
"The truck runs fine. It's a little rusty and has a cracked windshield. I have no title, it belonged to my father, who is now deceased, and no one can find the title."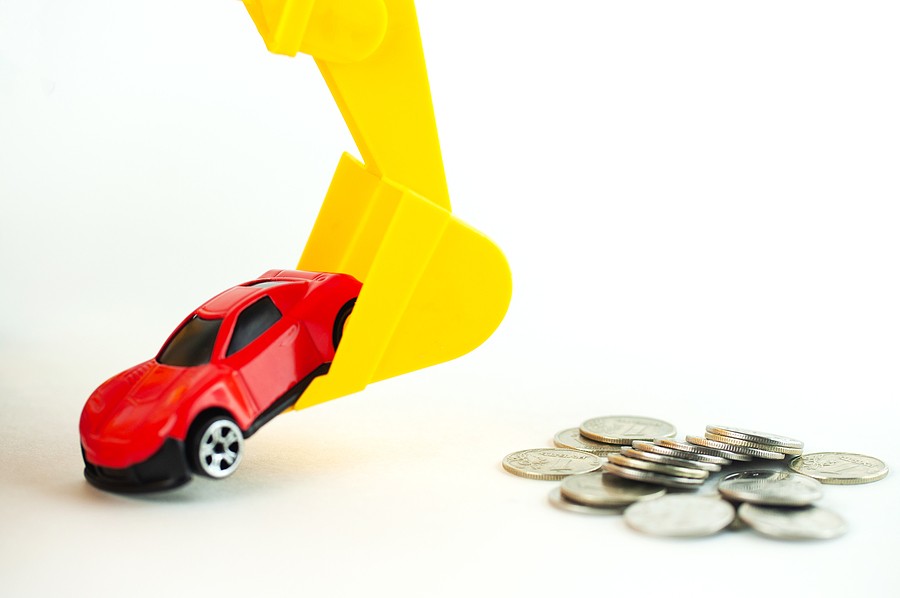 Ready to receive the top dollar paid for your junk car? Get an instant offer today!
At this point, you should guarantee to receive the top dollar for your junk car! Cash Cars Buyer is ready and waiting for your call at 773-791-4363!