Have you ever gone through your neighborhood and see a car sitting in a yard, rusting and rotting away? There could be a number of reasons why someone wants to keep a car that is non running but in truth, there are few GOOD reasons to actually keep a non running car! Beyond the fact that these older or junk vehicles are often eyesores, they can also harbor wild animals (like ants or wasps) and also cost money to register and insure! If you're in need of cash or just looking to get rid of that old, broken or junk car, rest assured, you can sell your nonrunning car today.
What To Do With A Car That Won't Run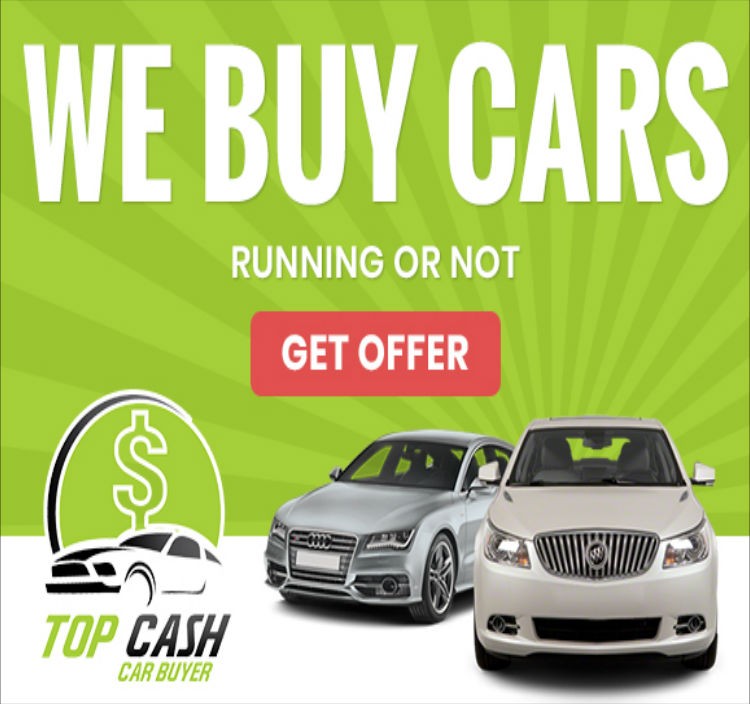 You basically have a few options when it comes time to consider the next steps for a vehicle that is not running:
Repair your broken down car
Sell your non running car online
Trade in your non running car
Sell your broken car to a junkyard
Donate a non working car to a charity
Give it away to family or friends
For most of us, we really don't have extra money laying around it allows us to simply give away an entire vehicle. Many of us also like the resources to really benefit from selling our car to a charity. So we're basically forced to either repair it, so I can get back on the road or to sell it in a variety of different ways.
This article will dive into the reasons why your car may be non running, whether you should fix it and what the best ways are to get cash for your non running car – today!
How Much Is My Non Running Car Worth?
The first question you need to ask yourself when considering selling a non running car is "how much is my non running car worth?". This question has merit for a few reasons. First off, determining how much your car is worth will help to understand whether it is worth it to repair your vehicle or just get rid of it. Secondly, it will determine how much cash you are missing out on by not selling your non running car!
The internet can truly be your best friend when it comes time to determine what the actual value of your broken car is. You can utilize sites like KBB or Edmunds to determine the value of a car in working condition, based on the the working condition level (fair, bad, good, etc) you will get a value.
Since we are talking about non running cars, you'll need to subtract the cost of a repair from the working value of your car in order to determine its actual value.
Why Do Cars Stop Running?
Cars, trucks and SUVs stop running for a wide variety of reasons. Some of these reasons are a lot more serious and therefore more expensive to repair, while others can only cost a few hundred bucks or even less.
Here are some common reasons why your car has stopped running:
Engine rods, pistons or block have broken
Fuel pump has failed
Alternator and/or charging system has failed
Water pump has blown
Coolant leaks or blocked radiator (overheating)
Bad ignition coil
Locked wheel bearings
Broken CV joints or axle
Blown clutch
Internally damaged automatic transmissions
Although this is only a short list, it represents a good spread of common issues across all car brands. Poor maintenance and poor engineering of factory specific parts are what most often lead to a major issue and then a non running car as a result. Some things on a car you can get away with not fixing but chances are, if you're reading this, you have one of the above issues.
Should I Repair My Non Running Car?
If you are thinking of repairing your non running car, you may need to consider a few simple considerations. There's a good chance that if you wanted to fix your car and haven't – you may be looking at some budget constraints and assume that the repair will be more than you can really afford. It's best not to assume and actually get down to the bottom of it and determine if you should sell your broken down car or repair it.
The best place to start is with a handful of estimates from local mechanics. Unfortunately, if your car is non running, you will need to have it towed to at least one mechanics shop for an estimate. Once you receive the estimate, you can utilize this initial estimate to get other estimates from other reputable repair shops. It's best to get at least three solid repair estimates.
Once you have the value of your car in working condition and your approximate estimate for repair – you can determine the next steps. If your repair exceeds the value of your car – move on. If your repair even exceeds 50% of the value of your car – move on! You are going to dump your hard earned money into a car that has already had major issues!
It's time to look at selling your non running car.
Sell My Non Running Car Near Me
You have a variety of options to get cash for your non running car but these options are not all created equally. In modern society, the best resource we have for an incredibly wide variety of tasks is the wonderful world of the internet! Even if you're looking to get cash for a car that doesn't run – the internet can be a great resource for you. So who buys broken down cars? Well that answer is as long as it is complicated.
Someone who wants to buy your car that isn't running is going to be looking to do one of two things; fix it and resell it or recycle it for parts. Unless you plan to embark on this journey alone, you will need to sell your car to either an individual or a reputable company that buys cars running or not. Let's talk further about selling a vehicle that doesn't run.
Can I Trade In My Non Running Car?
For many people, the very first place they will turn when trying to dump their non running car is on trade in at their local dealer. This is a huge mistake for anyone looking to get anything more than bare bones cash for your non running car! Remember, a dealer is all about one thing; making money! Their goal is to take your car in and then resell it on their lot, through a wholesaler or to a junkyard for a profit. This means that you will always be on the losing end of the bargain.
The only real benefit of selling your car to a dealer on trade is the absolute saving of time. The most valuable resource we have in this life is time and many of us would give up hundreds, if not thousands, of dollars to save time. The reality is that these two things are not mutually exclusive! You can save time and get the most cash for your non running car
Selling My Non Running Car Online
For many people, the first place they look to sell a car is online through a site like Craigslist. Craigslist is a nationwide marketplace that allows users to post classified ads for free. Since the service is free, there is truly no limit to who can post or answer classified ads! Even people from across the world can access the site and contact sellers. Unfortunately, this can lead to many issues.
Most people that are selling cars on craigslist or either people who are looking to make a profit or people like you who may have a junk or broken vehicle to sell. Buyers on craigslist will take advantage of people who are looking to get fast cash by offering lowball offers. These lowball offers are often a complete waste of time and come at all hours of the day and night! . Let me tell you, although you may get a few more dollars for your vehicle, it really isn't worth the insane hassle that a site like craigslist presents
You may be able to get more money if you happen to find the right buyer. Most people do not fall into this category and they often find themselves taking much less for the car while dealing with an extreme hassle.
There are better options!
Selling Non Running Car To A Junkyard
A junkyard is a nearly 100-year-old form of business who takes old or junk cars and recycles the parts and metals in order to make money. They offer a service and to make a profit on the service will often pay you much less for your vehicle then you expect, which is to be expected for a company trying to make a profit.
You must remember that a junkyard will typically give you a verbal offer and then require you to bring your car down to their yard. Once your broken down vehicle gets there, you are often subjected to the classic bait/switch. While this may seem like a situation that you would just walk away from, your broken down car has other plans! So you're going to have to tow your car to another junkyard to possibly get a higher price.
What About Selling A Non Running Car For Parts?
Parting out your vehicle is another extremely popular way of getting the most money for a broken down car. This mechanically intensive process involves you, the consumer, systematically breaking down your car and then individually selling the parts. You are basically functioning as your own junkyard but you must consider all of the elements of this proposition before continuing.
The process of parting out your vehicle is not for the novice mechanic! You will need a thorough understanding of how to take apart a complex mechanical device like a car, as well as ample storage for all the parts pulled off of your vehicle. This is also an extremely slow way to recoup the money from a broken car, so only embark on this if you have time to waste.
Who Buys Cars That Don't Run?
After all of this information, there's a good chance you'll be asking yourself "Okay, now where can I sell my non running car near me?". Luckily, Cash Cars Buyer is ready to help. We buy cars running or not! You'll be able to leverage a deep network of junk car buyers to ensure that you get the most for your car, even if it's not running. Cash Cars Buyers also eliminates the hassle of selling a car through Craigslist, the junkyard or parting it out yourself.
There is no limit on what type of vehicle or what type of condition the vehicle is in.  It takes less than a minute to get an estimate based on information that you provide us about your vehicle. We will then schedule an in home inspection with one of our junk cars specialists to make sure information and condition matches the original estimate.
After completing the inspection, we pay you fast cash on the spot. No waiting for a check or random wire transfer. We also take away your non running car free of charge. It's as simple as that!
The Best Place To Sell Your Non Running Car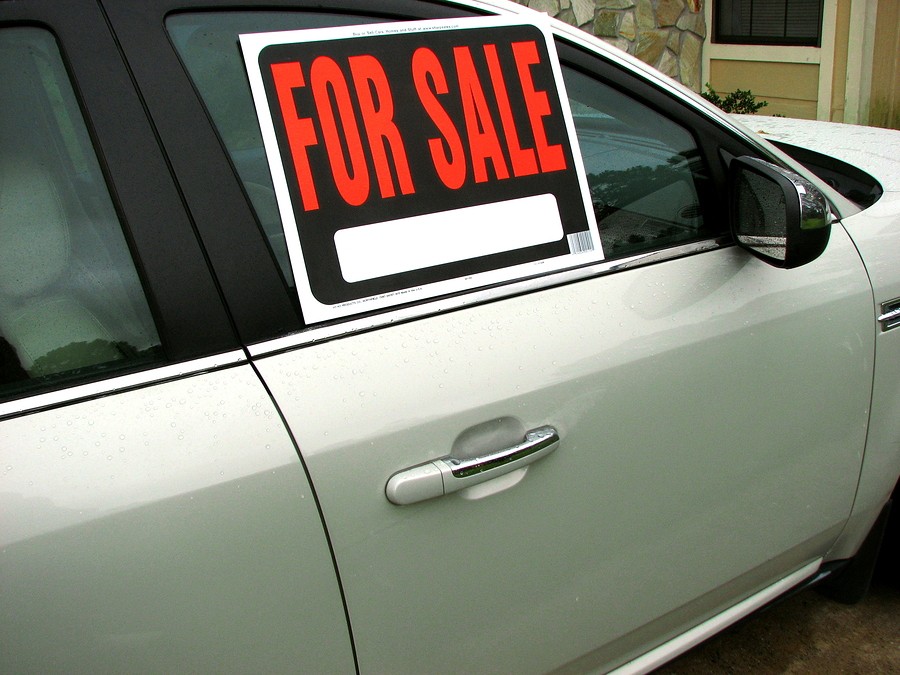 Even though you can sell your non running car a variety of ways, there is simply no easier and faster way than Cash Cars Buyer. Your time is your most valuable commodity so getting the most fair price with the shortest amount of wasted time should be a top priority for you. You have better things to do than drag your car to a junkyard or deal with Craigslist buyers at odd hours of the night.
Spend time with your family! Go on a vacation! Utilize the cash to buy a car that runs and has a warranty! The possibilities are endless and we are here to make this happen.