If you've been involved in a car accident, you might be looking for how to sell crashed car near me. One of the most straightforward ways is to call Cash Cars Buyer at 773-791-4363!
Picture this: you've been driving your vehicle to work like every day, and all of a sudden, someone hits your vehicle in the traffic and gets your vehicle completely damaged! Luckily, you're OK, and the passengers with you are all OK. The next thing that will come to your mind is what to do with my crashed car.
If your vehicle crashed in a car accident, your insurance company might easily say that your car is beyond repair, and all they can offer is to claim it as salvage, and that's it! The next step is to decide what to do with this crashed car and whether you should keep it fixed or sell it instead.
If you decide to move with selling your crashed car, the first question that will come to your mind is how to sell a crashed car near me. Before you waste your time and effort trying to find a potential private buyer who won't accept your vehicle because of the damage, save time and call Cash Cars Buyer today!
Cash Cars Buyer:
Top dollar paid for cars
Provide FREE towing for all customers despite their living location
We often buy cars without a title
Accept broken, wrecked, rusted, and completely damaged cars for cash
Are one of the top-rated car removal specialists
Provide instant offers within 30 seconds of your call!
Are you ready to sell crashed car near you? Call our team at 773-791-4363.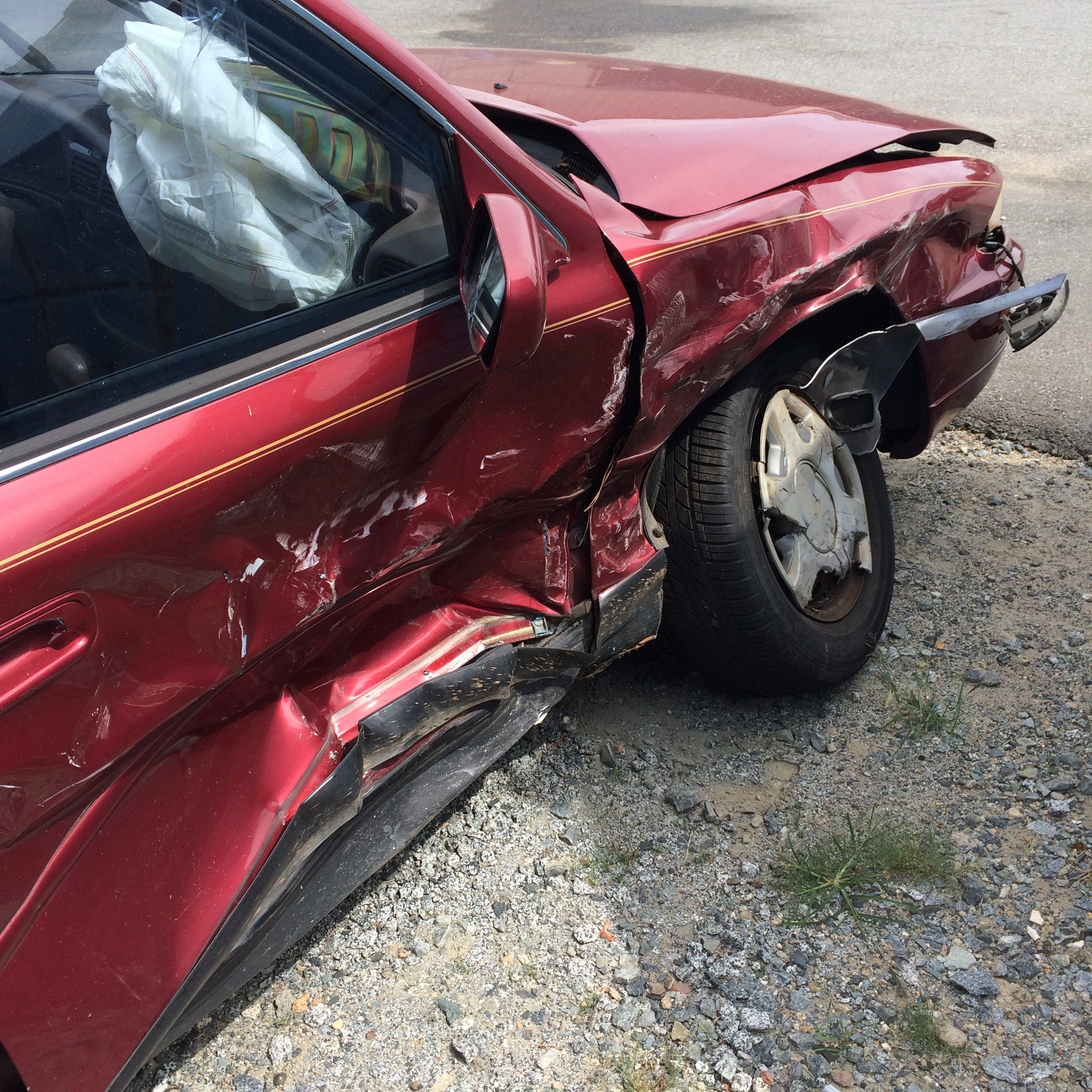 What to do with a crashed car?
After getting involved in a car accident, you want to ensure that everybody is OK and gets out of the crash without any injuries. Luckily, you didn't have to deal with any medical issues but now your vehicle is sitting in your front yard or your garage with this complete damage!
What to do with this crashed car? Well, automotive experts provide some recommendations about what you can do with this vehicle, including:
1.    Accept the money from the insurance company
The first thing you can do is consult your insurance company and see what they can offer you. The insurance company will offer you an offer depending on the severity of the damage.
If the damage is very severe, the insurance company might ask you to claim this vehicle as a salvage and not to pay for the damage. They might also provide you with some money that you might or might not like. You can talk to the insurance company and negotiate the price. If you think it's not worth getting their payment, you can move forward with the other alternatives we provide below.
2.    Keep the vehicle and fix it
While we understand that when a vehicle gets involved in a car accident, it might get completely damaged, there are some instances where the damage is not severe. In other words, if all that happened is a couple of dents on the vehicle exterior, you can fix it rather than dealing with the car selling process where you deal with unreliable buyers who might not provide you with the top dollars.
However, it's not always the case; most car accidents end with damaging your vehicles completely. That's why you have to think twice before spending money trying to fix this vehicle and get it to work again.
3.    Sell your crashed car to an auto salvage
If you feel your vehicle suffers much damage, you can easily sell it to an auto salvage yard. There are a couple of them around you, and all you have to do is to search on Google for "salvage yard near me," or you can type "junkyard near me."
You'll find many results, but before you sell your car to an auto salvage, you must go through the right research and understand what type of offer you should expect. You are also recommended to get more than three offers to see how much your vehicle is worth before wasting your effort.
4.    Donate your crashed car
If you are not looking to make much money from your car, you can donate it to your favorite charity. At the end of the day, you can still get some tax deductions at the end of the year, but these are not going to be as much as when you sell a vehicle.
5.    Sell your crashed car to Cash Cars Buyer
Finally, if you're looking for the ultimate way to deal with a crashed vehicle, you can always consult Cash Cars Buyer at 7737914363. By choosing Cash Cars Buyer, you eliminate the hassle in the car-selling process and get your vehicle removed within one to three days only! You don't have to worry about making your vehicle look nice or taking pictures like selling your vehicle on a classified website.
Cash Cars Buyer guarantees to buyer vehicle no matter the site or condition. We will come to your house or office and remove your vehicle within one to three days!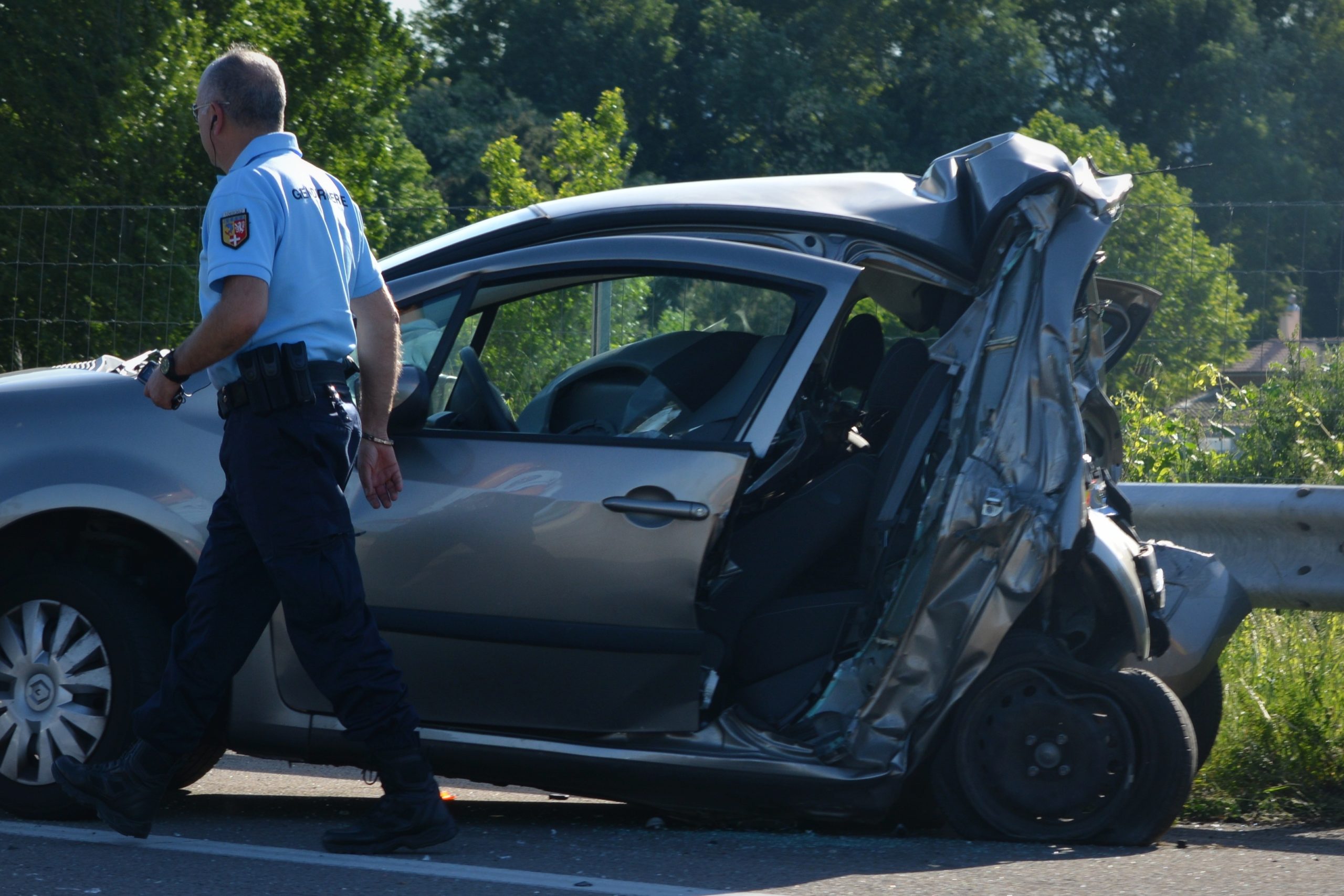 How to sell crashed car near me to Cash Cars Buyer?
Now that you understand how stressful it is to deal with a crashed vehicle, you also get a sense of what you could expect in each alternative when dealing with a crashed vehicle.
Since Cash Cars Buyer's top priority is to provide you with the top and best customer satisfaction, we came up with a very straightforward process that won't take more than a couple of minutes from your time.
If you're still looking for how to sell crashed car near me, here's all you need to do:
1.    Tell us what kind of car you have
When you talk about a crashed car, you might think that this vehicle is worthless and you won't make more than $100. However, that's not the case because Cash Cars Buyer will see value in every vehicle differently.
That's why we collect as much information in the first step as possible to help evaluate your vehicle fairly and give you an instant offer. The evaluation process requires understanding your vehicle's make, model, and year.
We also like to understand the severity of the car crash. As we indicated before, your car crash might have been very light and didn't cause significant damage. However, in other instances, it could be complete car damage.
2.    Review and accept your offer
After understanding your crashed vehicle's details, we provide you with an instant offer generated within 30 seconds. The offer represents the maximum number of dollars your vehicle can make around your area. If you're happy with the offer, you can meet with our car removal specialist at the right pick-up time and location that works for you!
3.    Schedule pickup and get paid on the spot
When we meet with you, we look at the vehicle and confirm it matches the information we have in our system. Then, we hand you the cash payment immediately on the spot!
Say goodbye to the hassle of selling crashed cars near me! Cash Cars Buyer has taken care of you and removed your vehicle free of charge, safely away from your property!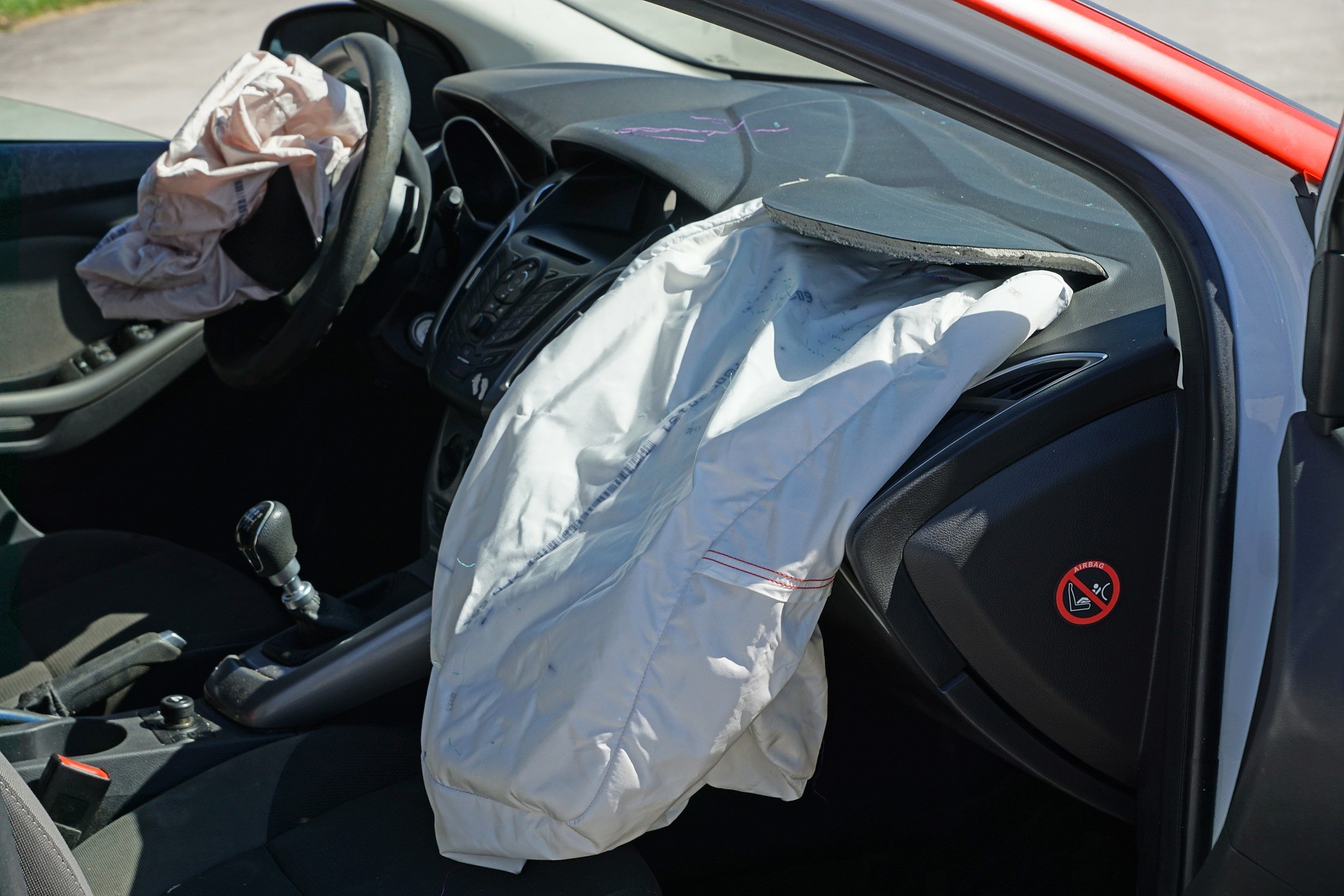 How much will I get if I sell crashed car near me?
It depends. As we mentioned before, a couple of factors go into our evaluation process to determine how much your crashed car is around your region.
For example, depending on the severity of the damage, we provide different offers. If your car has been involved in a minor car crash, your offer will be much higher than if someone else tried to sell it a completely damaged vehicle.
Also, current car prices significantly influence how much we're willing to pay for your car. Like nowadays, it's perfect timing for you to sell your vehicle because we're willing to pay the top dollar for any car considering skyrocketing car prices.
Recent Offers Made Near Your Area
To give you a better sense of what type of vehicles we accept, this table provides you with a summary of our most recent transactions around your region, along with some details about the condition of the vehicle:
| | |
| --- | --- |
| Vehicle | Condition |
| 2009 Ford Focus | Runs and Drives |
| 2007 Dodge Magnum | No Title |
| 2004 Toyota Camry Solara | No Title |
| 2005 Honda Element | Engine Starts |
| 2004 Ford Expedition Eddie | Doesn't Start |
| 1999 Ford Explorer SUV | No Title |
| 2005 Lincoln Navigator | Engine Starts |
| 2008 Nissan Altima | No Title |
| 2004 Buick Lesabre | No Title |
| 2012 Chevrolet Sonic | No Title |
As you might notice, Cash Cars Buyer buys every vehicle despite its type or condition. Whether you have a vehicle without a title, we'll take care of it as long as you have the right paperwork to prove the vehicle's legal owner.
Even if your car doesn't start at all, we see value in your vehicle, and we'll pay you the right offer representing the maximum cash or vehicle can make in your area. We bought crashed vehicles for up to $10,000! Call our team at 773-791-4363.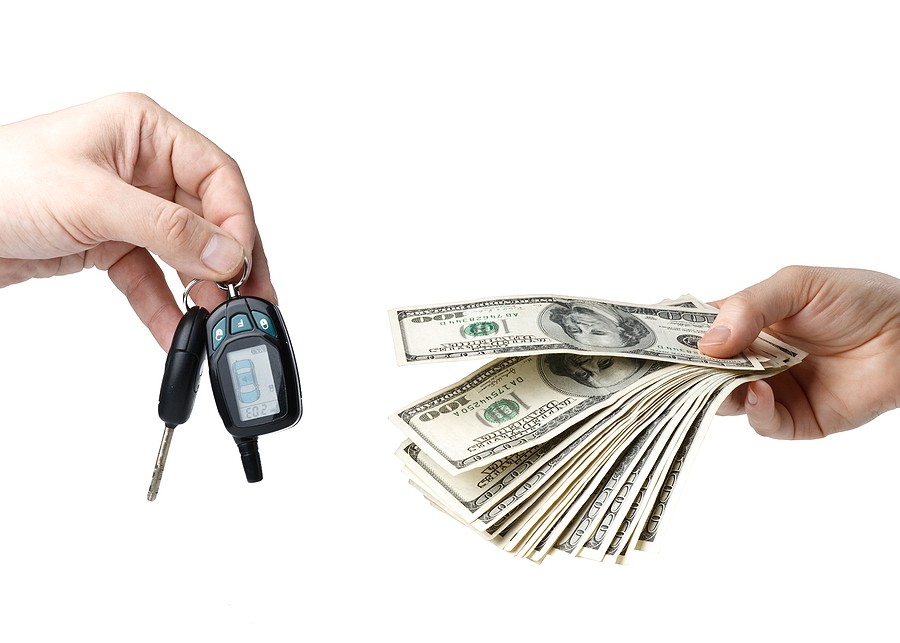 Customers reviews
Many people feel very frustrated when dealing with crashed cars if the vehicle is not operable anymore and it's just sitting in their backyard or garage. If you are suffering from your crashed vehicle, your story might sound familiar to those below.
Take a look at what customers were suffering from to encourage yourself to reach out to cash cars at 7737914363:
"I recently bought this truck for my son. In the process of him going from his learners to provisional license I parked it at a coworkers. Now the truck starts only when it wants. "
"It is actually a Probe, but that option wasn't available when I described the vehicle to your customer service. I need to have it picked up today, or it will be impounded. The damage is under the car, as I drove it over a curb. It also has a flat tire."
"The air suspension on the rear passenger tires is out and I don't have enough cash to change them into an air suspension kit to fix the ride control problem. "
"Basically, it looks like the truck  was used for parts and left. My garage. There are no obstacles at all, and we don't even want much cash if any. We need it gone. I told a couple of family members and friends they could have it for $50. First come, first serve. Thanks."
"Clean title in hand. It still turns on and runs but the transmission may or may not need to be replaced. It has the tendency to stop and idle roughly, so you may have to tow it. I took it to a mechanic and he said it has a bad temp sensor, bad head gaskets, and a bad distributor. 5.7L engine, air/heat work great, tires are okay, body is in pretty decent shape, no major dings or rust. Utility rack is attached and comes with the truck. It's a good truck, I'm just not willing to put in the cash for repairs. "
"The vehicle has a brand-new transmission an engine, new belts and new tires. It didn't want to start after it shut off on me while driving. It may just need some coolant or a new timing belt. "
"I was in a wreck and something is wrong with the starter or the ground wire. All of the tires are brand new. It's missing the back left pane window. My apartment complex wants it gone by today. I honestly just wanted to sell it for scrap but have no means to get it to a junkyard."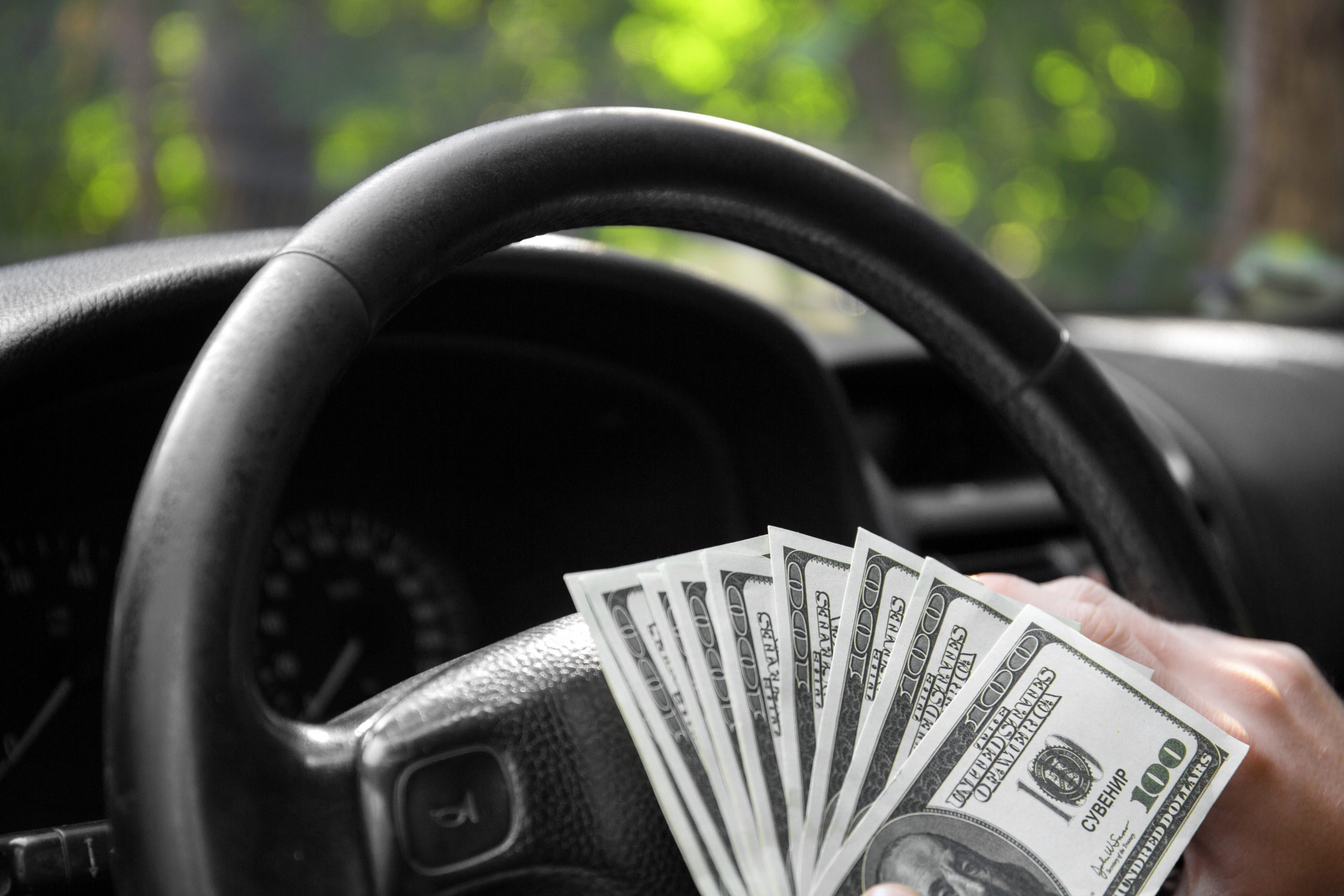 It's time to sell your car in
Are you still looking for how this cell crashed car near me? Your search should stop here! Cash Cars Buyer is waiting for you at 773-791-4363! Call our team and receive your instant offer! We're ready to remove your vehicle within one to three days only!