Are you selling a car in NC and aren't sure where to start? Don't stress, because many people find themselves wondering this same thing. There are several unique points to keep in mind about the "Tar Heel State" that might trip you up. Thankfully, in this article, we're going to cover everything that's involved. Continue reading to find out.
The first step when selling a car in NC is to prepare all the required documents. Most importantly, the title and bill of sale. The next step is to determine the fair market value using online tools like Kelly Blue Book and NADA Guides. Once you've done that, you'll want to prepare the vehicle for sale by making sure it's mechanically sound. As well as detailing it inside and out. Next, you'll want to market it for sale using local resources like bulletin boards and online listing sites. Lastly, once you've found a buyer, you'll need to fill out the back of the title and sign it in the presence of a notary public.
Let's now go over each of these in detail. We will also cover a few extra things. Such as how to get the most for one, and who the buyers are.  As well as what to do with the license plates when selling a car in NC.
Quick Reference
Preparing the Required Paperwork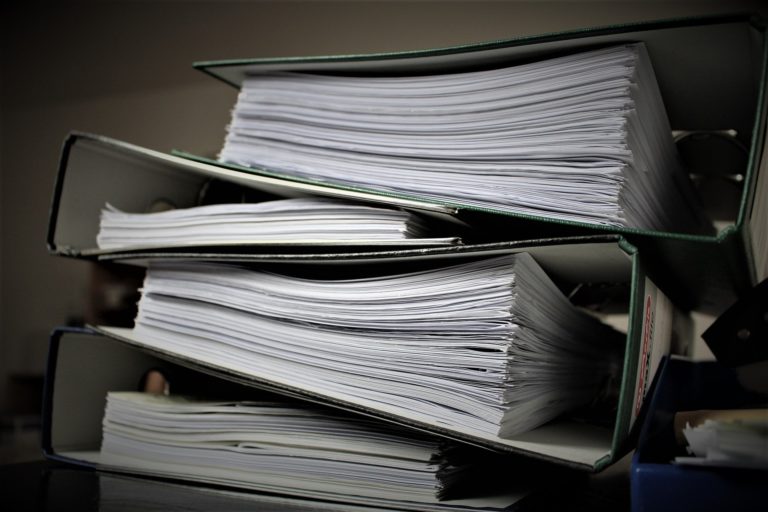 Back of Title/Title Application
The first, and most crucial required document – is the title of ownership. Whether you're selling, gifting, or donating a car in NC, you'll need to transfer possession to the recipient. Start by filling out the back of the title with their name, address, and date of sale. You should also complete a new Title Application (MVR-1).  Both forms need to be signed in the presence of a notary public. 
Odometer Disclosure/Damage Disclosure
If the vehicle is 10 years old or newer, you need to complete an Odometer Disclosure (MVR-180).  Which states the exact number of miles at the time of sale. If the vehicle is 5 years old or newer, you also need to fill out a Damage Disclosure (MVR-181). Which is required by NC law to inform buyers of any known damage during the history of the vehicle. Such as flood damage, a reconstructed title, or a salvaged title.
If there's money still owed on the vehicle, to complete the sale, you need to include a Lien Release.  Which your bank will provide once it's paid in full. You cannot sell an automobile in NC if there's a lien still on it.
A Bill of Sale is only required when selling a car in NC to a dealer, which they will provide. However, even when selling to a private buyer, it's always a good idea to include one to protect yourself. A Bill of Sale should show the make, model, and year of the vehicle, the VIN, the odometer reading, and the amount of the sale. Be sure to sign this in the presence of a notary public at the same time as the title.
Determining the Fair Market Value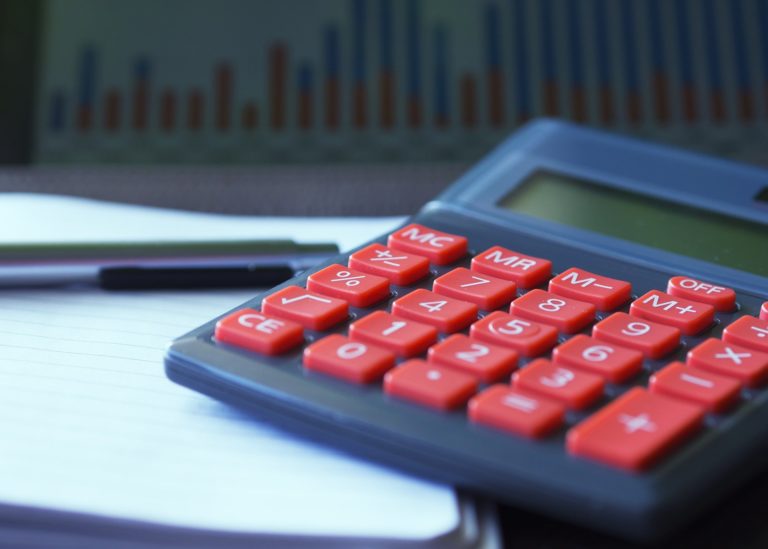 One of the best things about NADA Guides is how simple it is to use. Start by entering the year, make, model, number of miles, the trim package, and any additional items. Once you've done that, a set of values will display. These include Rough Trade, Average Trade, Clean Trade, and Retail. Depending on the shape your vehicle is in, these numbers will help you set a fair listing price.
Another great thing about NADA is that almost everyone in the country uses it to price their vehicles. Meaning you'll be on the same page as anyone interested. While this doesn't mean you won't receive lower offers. It does serve as a solid starting point to ensure you get the most out of the sale.
Kelly Blue Book (or KBB for short), is similar to NADA Guides in that it allows you to enter the specifics of your vehicle and receive a set of values in return. Instead of labeling your vehicle as Rough or Clean. The categories include Fair, Good, Very Good, or Excellent. It even shows the percentage of cars that meet each tier. Which helps when determining where yours falls. Where KBB shines, is that it also provides a Private Party value. Ensuring you get the absolute most when selling a car in NC.
Preparing your Vehicle for Sale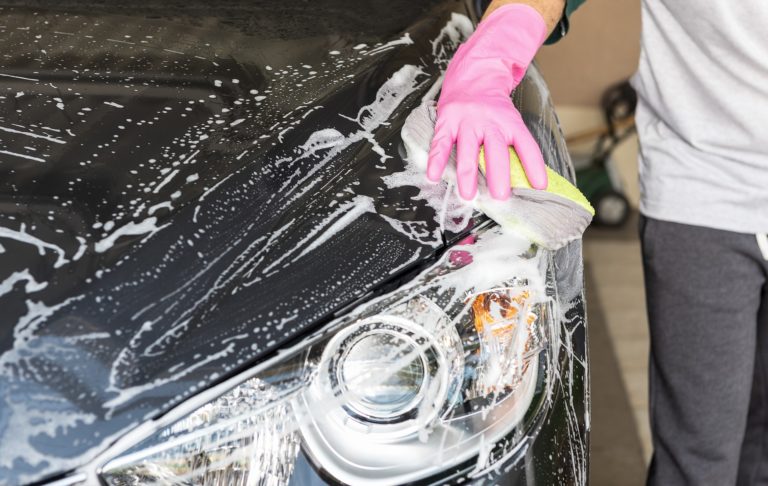 The last thing buyers want is to inherit someone else's problems. For this reason, the more mechanically sound your vehicle is, the easier it will be to sell. If you've priced it fair using the above advice, then shoppers should be aware of the condition. If you're trying to get the most cash out of the sale as possible. It's always a good idea to have your car inspected by a trusted mechanic. Be sure to save a copy of the report, as well as a receipt of any repairs recently made. Use this information to defend your asking price if anyone offers a low number.
If, for some reason, your Service Engine light is on, be sure to inquire about the cause. Sometimes it's as simple as a loose gas cap.
Detail the Interior/Wash the Exterior
If your cars in excellent shape, it signals to the buyer that it's been well-maintained. A great way to improve the appearance is to clean it inside and out. While hand-washing it yourself and applying a coat of wax is preferred. Even something as simple as a $10 laser wash will do the trick. For that extra level of clean, be sure to invest in a decent tire cleaning spray. The same goes for the interior. Vacuuming the floorboards, shampooing the carpets and seats. And wiping down the trim and dash will make it look fantastic in comparison to doing nothing.
If there's a smokey smell, try placing a cup of coffee beans inside, it will help absorb some of the odor. Try to air your vehicle out before showing it, you don't want interested parties to develop a headache.
Fixing small things like dings, dents, tears, scratches, and minor mechanical issues. Will go a long way towards getting the most for your vehicle. Why? Because when a buyer sees something that's noticeable, that draws their attention, it lowers their perceived value. Using a dealer, for instance. When they see a ding or dent, they immediately make a note to reduce their offer, usually between $300 to $500. Small body damage can be fixed for a fraction of this amount, usually about $50. The same goes for interior damage. Instead of taking a hit because of a small tear in your upholstery, consider bringing it to a repair shop yourself.
Remove the License Plates
The final step to completing the sale of a car in North Carolina is to remove the license plates. Be sure to wait until the sale is completed.  While in some states, you keep them or transfer them to another vehicle, in NC, you must turn them in at the nearest DMV. You have 10-days to do so. Otherwise, you risk having to pay a $50 restoration fee, a $50 service fee, and any additional license fees.
Marketing your Vehicle to Attract Buyers
We currently live in a time when selling a car is easier than ever, thanks to online listing sites. Popular ones include Craigslist, Facebook Marketplace, CarGurus, and eBay. If you choose to try this route.  Be sure to include several clear photos showing your vehicle from every direction, as well as several of the interior. You can use a quarter to show the tread left on each tire as well.
Be sure to include as much accurate information about your vehicle as possible to ensure you don't run into any issues. While deciding to hide a problem might seem like a solid idea, it's usually better to disclose them. People tend to buy from those they trust.
The trick to selling a car in NC in the shortest time possible is getting the highest number of people to see that it is for sale as you can. While online listing sites are great to reach a mass market, not everyone uses them. To ensure you don't miss a chunk of the buyers, consider some old-school bulletin boards.
Try local universities, supermarkets, or shopping malls – places where lots of people will see it. Be sure to include as much information about your vehicle as possible.  Including the suggested market price, the listing price, the condition, and any recent repairs or additions.
Another old-school tactic that works, For-Sale signs. Whether sitting in your driveway or sitting in traffic, there's no reason not to post a sign showing it's for sale. Be sure to place it somewhere it won't obstruct your view. An asking price and your phone number are all you need to show.
Who Buys Cars in NC?
Dealers are likely the first thought by many when selling their cars in NC. But that doesn't mean they're the best. Dealers make their money by buying your car for the least amount possible and then selling it for the most. If you're willing to put in the time to market it yourself, then you'll get a lot more out of it. Another thing to remember is that dealers look for cars that are no more than 10-years old. Why? Because anything older is more difficult to approve a loan on. The same goes for miles, if there's much more than 100,000, they'll offer a lot less.
Be sure to use NADA Guides and KBB if you do choose to visit a dealer, this will ensure you at least receive a fair price.
If you've followed the advice given in this article about completing the required documents, pricing it fair, preparing it for sale. And how to market it, then selling to a private buyer should be simple. Selling a car in NC, privately, is also likely to yield the highest price, as long as you're willing to invest the time. Remember to provide as much data as possible, including receipts of recent repair work, any estimates, and printouts from NADA and KBB.
Not all of us can say we own a vehicle that others would want. Whether it's in rough shape, has a ton of miles, or is more than a few years old, some sell better at a scrapyard. Scrapyards make their money by selling a vehicle part by part and melting down the remaining metal. Because of this, the more metal your car has, the more it's worth, which usually equates to the more it weighs, the higher the value. The price of metal rises and falls, so it's not always the best route to take.
If you think you'll have the most luck at a scrapyard, be sure to check out our previous article on how to scrap your car for the most cash possible.
Selling a Car in NC to Someone Out of State
The first step to selling a car in NC to someone out of state – is to protect yourself. The last thing you want is to make an error with your paperwork. For this reason, the best advice is to call the DMV and inquire about the specific state in question.
The Fastest Way to Sell a Car in NC
If you follow the above advice, selling a car in NC should be a breeze, so long as you're willing to invest the time. But, if you're in a hurry and need to be paid quickly, consider CashCarsBuyers. We buy all cars, trucks, and SUVs, regardless of their condition, the number of miles they have, or how old they are.
Here's how it works:
Step 1. Head to our site here and choose "Get Instant Offer."
Step 2. Enter some basic info to help us identify your vehicle.
Step 3. In less than 1-minute, you'll receive an estimate on its value.
Step 4. Once you accept the offer, our experts will schedule a quick at-home inspection.
Step 5. If everything matches up, we'll pay you cash on the spot and tow it away for FREE.
Is it really that simple? Yes.  Complete the process online or contact a member of our team directly at (844)-663-7286.