If you're in Naperville, IL looking to sell your car for maximum value, then look no further than Cash Cars Buyer.
As a licensed, insured and bonded car buying company, we offer top dollar as well as a quality car buying experience for you!
Sell My Car Today
Here in Naperville, IL once you decide to sell a car, some steps are required. First, you must remove the vehicle's license plate. After doing that, you must give the buyer a signed, valid and dated title certificate. After such, you must then complete the Notice of Sale form attached to the bottom of the title and mail that into the IL Secretary of State (SOS).
Additionally, you must exchange contact information with the buyer. A bill of sale must be completed for the buyer. It's wise to keep a copy of the bill of sale for your records too. After all, is completed, you must send a completed Seller's Report of Sale, also known as Form VSD 703, to the IL SOS Vehicle Services Department. Although it may seem like lots to do to sell a car, these actions remove your liability from the sold vehicle. Click here to learn more.
Cash Cars Buyer is in the car buying business. Our secret to success is operating with honesty, decency and integrity. For the best car selling experience, we encourage all customers to have their Naperville, IL paperwork in order. Think of your paperwork as your protection during the sell of your vehicle. Sure, it may take a bit of time and cost money for fees. But we assure you that you will have a more fulfilling experience with all the documents in hand.
Sell My Car Near Me
Cash Cars Buyer is here in Naperville, IL, ready to offer a one-of-a-kind car buying experience for each resident looking to sell a car. You may have spent many days and night figuring out an answer to the question, "How do I junk my car? To answer such a question meant lots of legwork, time and even money, until now!
Cash Cars Buyer is here to not only help you answer that question, but be the only car buyers you need. Our service zip codes include Naperville, IL areas: 60440, 60490, 50540, 60563, 60564, 60565, 60566 and 60567.
Our agents are friendly, knowledgeable, receptive and understanding. They will also work to get you top dollar for your car. Whether it's running or not, we want to buy your car here in Naperville, IL!
I Want To Sell My Used Car Fast!
Are you looking to sell your old car for top dollar and fast money in your pocket? Seeking money for that run-down SUV? Tired of that torn and beat-up truck? At Cash Cars Buyer, we buy used vehicles of all makes and models between 2000 and 2018. We will always offer you a fair price for your old car, truck, SUV or even crossover vehicle. You can enter your car's information unitizing our online tool by clicking here. Once we have your information, we look forward to connecting with you!
Today is the day of eliminating the hassles and stress of selling your vehicle. Let Cash Cars Buyer buy that car and offer you cash today!
I Want To Sell My Car Today!
Cash Cars Buyer offers customers an honest, transparent and convenient way to sell their cars. So, why should Naperville, IL residents sell their cars to us?
You will have more space around your home. Your home is your palace. You don't need old clunkers taking up space. End the eyesore scenery and let Cash Cars Buyer buy your car today!
You'll save money. Naperville, IL does not love abandoned cars. Once an abandoned car report comes in, it will then traced to you. You'll have to pay the fines.
We will tow it for free. Once we buy your car, we will haul that heap of junk away for free!
You'll be helping out Naperville's environment. Many junk cars leak toxic chemicals. Those chemicals will find their way into the local water supply. Who wants to drink contaminated water?
You'll receive quick cash! The best reason to sell your car to Cash Cars Buyer is the quick cash you'll receive! You can use it toward bills, a vacation or a better ride!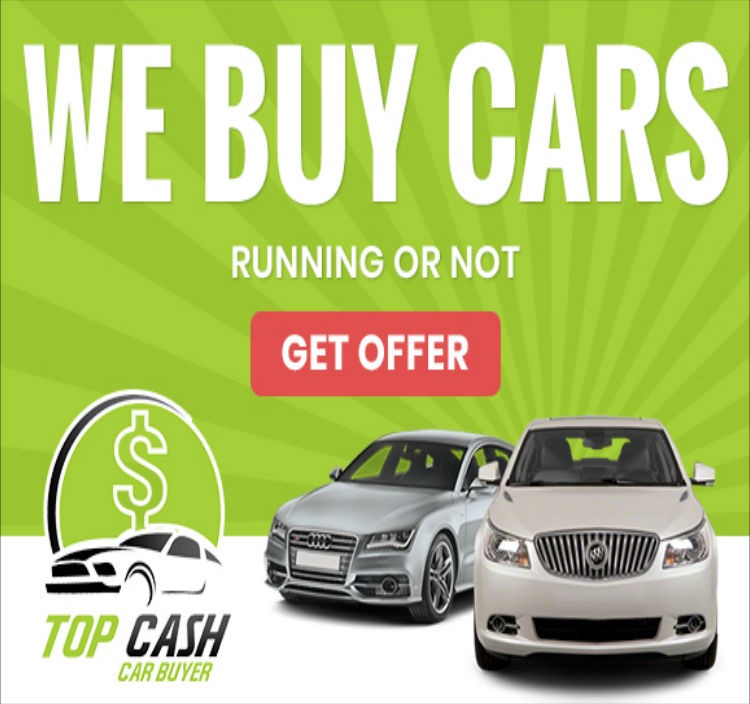 I Want to Sell My Car For Cash Now!
In concept, you can sell junk cars for about $500. However, the final offer depends on the year, model, make, mileage and location of your vehicle. Junk cars usually have varying conditions. Because of this, we look at the merit of a car very carefully. Forget towing your car, we come to you! We check all aspects of a car to offer top dollar to all of our customers. Depending on the car you are selling, you may have a car that will get you $5,000 or even $15,000.  Regardless of your vehicle's condition,  Cash Cars Buyer will never lowball you, to make a quick buck. Our offers are honest, real and true. Contact us today and let's get you cash for your car!
Quick Cash For My Car!
Cash Cars Buyer realizes that you have choices when it comes to getting cash for your car.
You could sell you junk car in an online marketplace like Illinois Craigslist or a local Facebook group. You could also sell it at a nearby Naperville, IL junkyard.
You could also sell your car by sticking a "for sale" on it, and placing your car in front of your home. While these methods of selling the car for some, they take lots of time and money for the majority.
You may not be able to sell your car days, months and even years using online outreach or with a private sale. Cash Cars Buyer takes the negatives, work and stresses away associated with selling your car.
Once you have entered your car's information, we will contact you and give you an honest estimate for your vehicle. Once you agree to it, we will schedule a time to come and inspect your car, at your Naperville, IL home. Instead of spending time trying to find a way to sell your car, call Cash Cars Buyer now and let us do the work for you! Our Naperville, IL agents are waiting to hear from you now!