According to reports, more than 6-million auto accidents occur in the US every year. Further details show that around 1 in 7 of these will result in a total loss. What does this mean to you? It means that if your week takes a turn for the worse because of a car wreck. There's a decent chance you'll end up with a salvaged vehicle. How much damage does it take to total a car? Usually, when the repairs equate to around 70-75% of the ACV (Actual Cash Value). For example, if your vehicle has an ACV of $10,000 and the cost to fix it is more than $7,500. The adjuster will likely label it a total loss.
Why would anyone choose to keep a salvaged vehicle? The answer often comes down to how new it is. Why? Because it takes more to total a car that's only a few years old. If you're driving a $30,000 model and it's deemed a total loss, you should probably take the money and run. But what if your car is worth a lot less? It doesn't take much to total a vehicle that's only worth a few thousand dollars. In some cases, the damage may be purely cosmetic and easily repaired. In this case, it may be worthwhile to fix it for continued use or to sell the salvaged car for cash yourself.
The issue with selling a salvaged vehicle is that once it's labeled a total loss, the title shows it. A salvaged title makes selling the car much more difficult. Let's explain.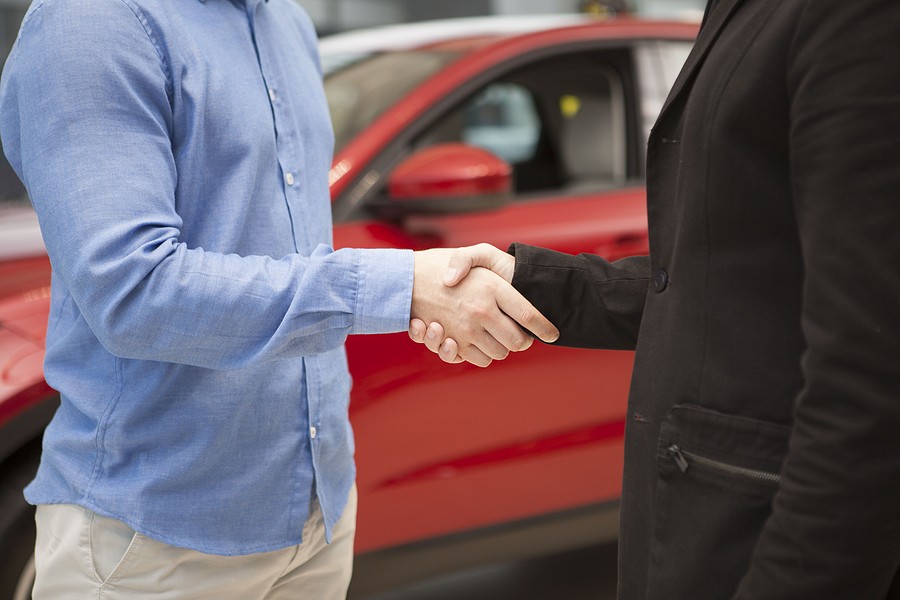 How Does a Salvaged Title Affect Me?
The first way that a salvaged title affects you is that it shows on your vehicle's Carfax. If you didn't know. Carfax is the most-trusted source for accurate automotive history reports in the nation. It's as simple as entering the VIN (for a fee) and browsing the results. Details include the title info, the last reported mileage, and the number of owners. As well as any accident or damage history, the ownership type, and the recall history. What does not show? Accidents that never got reported. For example, if a vehicle had a fender bender. And rather than repairing it through an insurance company, the owner paid out of pocket at a local shop.
Once a vehicle gets declared a total loss, you're not legally allowed to drive it. To resolve this, you'll have to repair the damage back to working order and tow it to your nearest DMV for inspection. If the damage is mostly cosmetic, this shouldn't be too big of an issue. If the damage is extensive, it may be better to sell the car for parts and call it a day. Once it's inspected and cleared, although you'll be able to drive it. It will forever remain branded as a salvaged vehicle.
Salvaged cars carry a lot of risks – it's that simple. Because of this, buyers are hesitant to spend their money on them. It's easier if it's cleared through the DMV, though, so that should always be the first step whenever possible. Where's the sweet spot? Older models. Why? Because when someone's only looking to spend several hundred to several thousand on a car. They often don't expect too much.
Accidents aren't the only thing that can lead to a salvaged title. Mechanical issues can just as quickly result in repairs that exceed the value of your car. Let's look at a few of the most common problems that can total out your ride.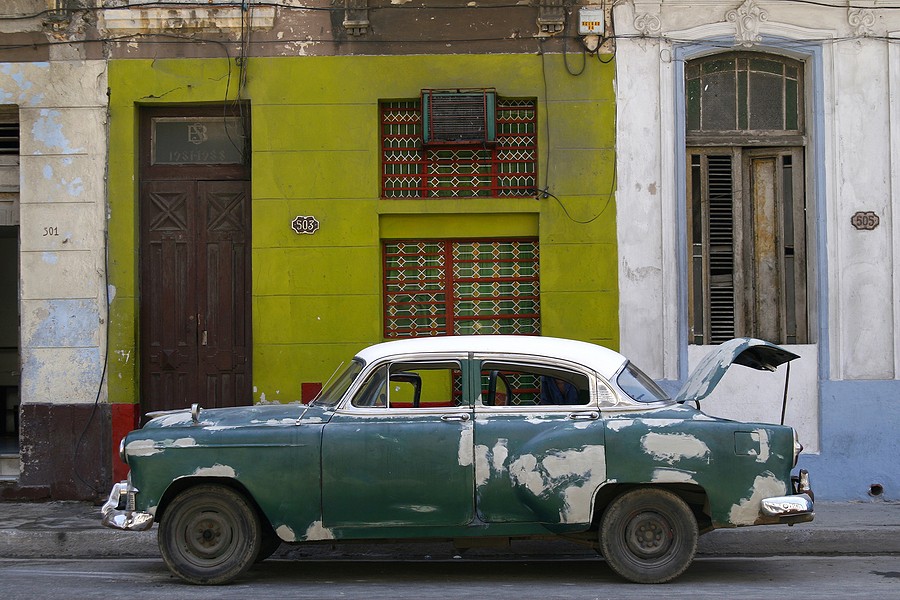 Additional Reasons a Car Can End Up Salvaged
Rattles, knocks, clatters – these are all clues there's a problem under your hood. Other signs include thick smoke coming out of your exhaust, the engine not turning over, or coolant puddles under your car. What do these issues mean? A lot of things, including a broken timing chain or belt, a blown piston, or there may be a hole in your engine block. The sad truth is that all of these repairs are costly. Why? One of the biggest reasons is the cost of labor since it's usually required to remove the engine entirely from the vehicle. The average cost to rebuild an engine is between $2,500 and $4,000. But this can end up much higher if you need new pistons, or if the cylinder head or block is beyond repair.
Another symptom that can lead to costly repairs to your engine is overheating. A few signs your car is overheating include the temperature gauge being in the red zone, or an indicator light displaying. Additionally, you may hear a ticking sound or see coolant puddles under your car, or if you notice steam billowing out from under the hood. If any of these happen to you, it may signal a radiator block, that you're low on coolant, that you've blown a head gasket, or that the water pump has failed. Repairs range from a few hundred dollars to several thousand. The worst-case scenario is that the engine is beyond repair and needs replacing. To be on the safe side, it's always best to call a mechanic and have the issue diagnosed rather than continue driving.
Another costly problem area is your transmission. Why? Because they are very complicated and have many moving parts. Signs there's an issue include a whining or clunking sound when shifting, a lack of throttle response, or if you hear the gears grinding. Repairs include a fluid flush, fixing a leak, or replacing a solenoid. These can range anywhere from a few hundred dollars to almost a thousand. Then there's a total replacement, which can range from $1,000 to as high as $6,000 (or even more). To help keep the cost down, consider using a used or rebuilt transmission rather than a new one.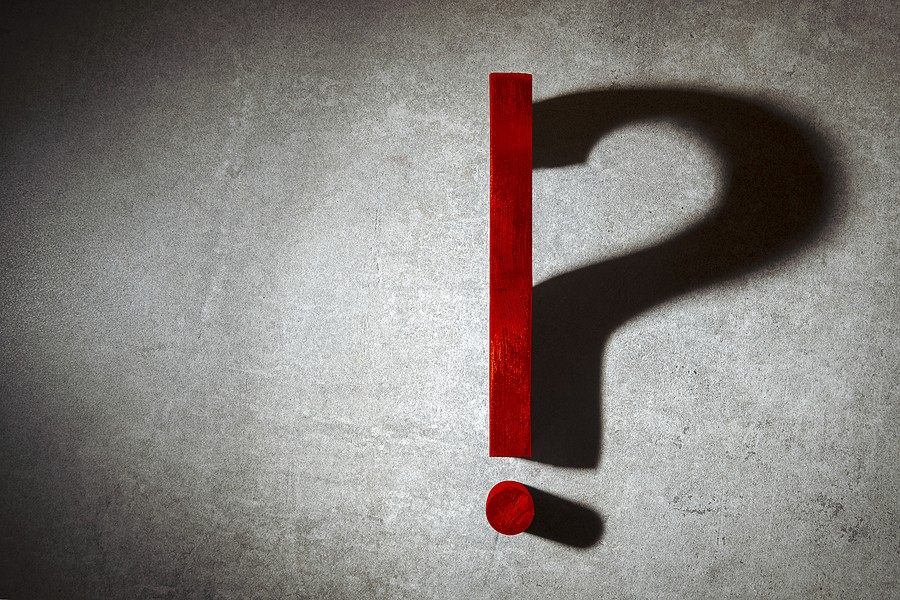 According to experts, the cost to replace a hybrid battery sits between $1,000 and $6,000. If you look at early model hybrids, most have an ACV of between $5,000-$10,000. Meaning that if you need a new battery, it likely means your car has reached the end of its life. Not only that, but labor tends to be more costly for hybrids. Due to added complications such as training and disposal. Most manufacturers that make hybrids offer a warranty up to 100,000 miles. Meaning that if yours is beyond that and has never had a replacement, it's likely near its end.  Symptoms there's an issue include a decrease in miles per gallon, odd engine noises, or if the gasoline-powered engine component is running more than usual.
As of 2010, reports show that a car is stolen every 33 seconds in the US. On one side of the equation, the vehicle is found quickly and returned to its owner. On the other hand, the car might stay missing for weeks or months. In this case, the insurance provider may have already written it off as a total-loss or salvaged. If a stolen car gets found, the good news is that in most states you can re-title it as "rebuilt" by performing a state inspection at a certified location.
Mother nature can wreak havoc on a vehicle. Whether it's knocked on its roof by a tornado, pelted by golf-ball sized hail for hours, or sits in floodwater for days. The truth of the matter is. If any of these situations have occurred, there's likely an extensive amount of damage. While hail damage is expensive to repair, it's nothing compared to flood damage. There's no way to be sure of the extent of damage a flood can cause. Commons signs to look for include a strong, musty odor or heavy staining in the interior. As well as extensive rusting in places such as door-hinges, trunk latches, or pedals.
Now that you have a better idea of how an invalid title affects selling a salvaged car. And have a decent grasp of some of the additional ways that can lead to one. We want to take a moment to introduce ourselves and explain why selling a salvaged car is not the end of the world.
Sell Your Salvaged Car to Cash Cars Buyers
Hey there, we're Cash Cars Buyers.  As our name suggests, when it comes to paying cash for cars, we're your buyer.  Here are a few of the reasons many choose to use us when selling their salvaged car:
That's right – when you're dealing with us, we cover the removal. Why waste hundreds of dollars of your profit, figuring out how to get your salvaged car off your property? Instead, take advantage of our free towing service. We'll show up on-site, and if all looks good, we'll haul it away. Leaving you with a fist full of cash in the process.
The process is simple – head to our site here. Select "Get Instant Offer" and enter some info about your car. In less than a minute, we'll make a competitive offer on your salvaged vehicle with no if's, and's, or but's.
Once you accept our offer, we'll schedule a quick at-home inspection. If everything matches-up upon arrival, we'll hand you a wad of cold hard cash, it's that easy.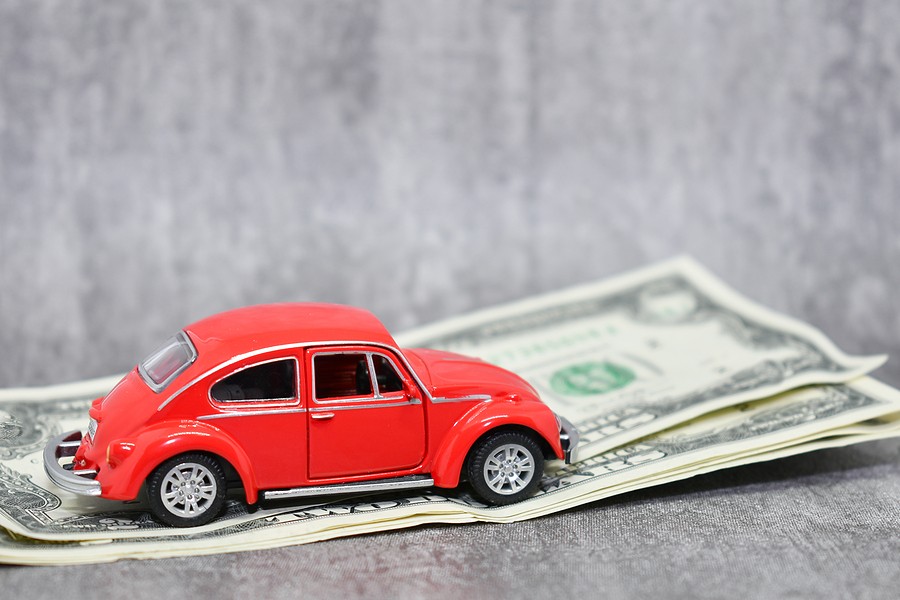 You read that correctly, at Cash Cars Buyers, the shape of your salvaged vehicle makes no difference to us. Is your ride crunched? We've seen worse. Is it ugly? We'll love it like our own. Does it have absolutely nothing going for it? We disagree, and we'd like to make you an offer on it.
Any Make, Any Model, Any Year
There you have it – we want it all. Do you own one of the least-popular cars ever made? Not an issue, we'll take it. Regardless of the make, model, or year.  At Cash Cars Buyers, it's worth a pretty penny.  Paid on the spot and removed free of charge.
Now that you have a better idea of who we are.  Let's review the competition, as well as how to price a salvaged car.
Who Buys Salvaged Cars?
Private buyers are a great alternative, so long as you have the time and resources to complete the sale.  Listing your salvaged car on sites like Facebook Marketplace and Craigslist make getting the word out easier than ever.  Keep in mind that most private buyers are skeptical when it comes to a car with a salvaged title because of the added risks.  Be sure to have a valid explanation prepared to ease their minds.  Continue reading for an explanation on how to price your salvaged car competitively.  As an added bonus, providing a Carfax showing your vehicle's history can be a great tool to help it sell.
Forget conventional dealers. The only way you'll find any luck is if you stick to ones that specialize in selling "as is" vehicles. If you go to one of these lots. You'll notice that each car has an "as is" sign in the window. Or one that says "for parts purposes only" – or something along those lines. Do yourself a favor and call around in your area before leaving home. Give them the rundown on your vehicle and see if there's any interest. The idea is that they will perform a basic safety check.  Meaning that the front and rear lights work, and the brakes and tires are up to par, but not much else.
If you tried selling private party without luck, and dealers gave you the cold shoulder. Your last resort might be at a scrapyard. Scrapyards specialize in weighing your car on a scale with plans to melt it down. For this reason, the bigger your vehicle, the more it weighs, meaning the more it's worth. For the best results, be sure to ask if the scrapyard is licensed – this will ensure things go smoothly. If it's not, at the very least, ask if their scale is certified to ensure you aren't undercut on value.
To sell a salvaged car fast, it requires you to price it competitively. Let's take a quick look at a few things to keep in mind.
Pricing a Salvaged Car 
NADA Guides and Kelly Blue Book
The two most popular pricing tools available are KBB and NADA. They're both easy to use and completely free. Start by selecting the year, make, and model of your vehicle. As well as the trim package and any additions, and your values will display. It's crucial to remember that for a salvaged ride.  The general rule of thumb is to ask around 30% of the retail price. At the end of the day.  Your car is worth as much as you can get.  But by using these guides, you'll at least be on the same page as shoppers.
Like we mentioned earlier, if you're selling your car to a scrapyard, the more it weighs, the higher the value. The going price of scrap rises and falls, making it a good idea to know where it sits. For more info on getting the most for your scrap metal, check out our previous article here.
Cost of Hiring a Tow Truck
When it comes to maximizing your profits, every dollar counts. For this reason, it's important to remember the additional cost of hiring a tow truck. The national average is around $100, but this can be a lot more if you're further away from the destination. The last thing you want is to pay for a return trip. So, you should do everything you can to solidify the sale before making the call.
At the End of the Day. Time Equals Money
Selling a salvaged car is often a nightmare. One of the reasons many choose to take the insurance payout. But this is not always an option for some. So, if your goal is to get the highest payout possible. Without the headache of haggling with dealers, private buyers, or scrapyards. Consider Cash Cars Buyers. We aim to pay you cold hard cash for your salvaged car in as little as 24-hours. Why wait even a moment longer?
Head to our site today to get started, or contact us directly at (844)-663-7286. Our team of experts is standing by.