"Sell My Jeep Now"! That's what your objective is and we can make it happen! From cash on the spot, to FREE Jeep removal, we can help, NOW!
Whether you have a Jeep sitting on blocks, or just a Jeep that is in good condition, but you just need the cash, we can buy that Jeep, FAST!
So, take a read of why we are the best Jeep vehicle buyers you will ever encounter and learn how to sell your Jeep for fast cash!
Jeep – A Vehicle For The Turns That Life Brings
Jeep is an American automobile brand as well as a division of FCA US LLC. This used to be the Chrysler Group, LLC. While Jeep's models consist of mostly sport utility vehicles, the brand branches and offers pickup trucks, crossover vehicles, vans and some roadsters.
With a "Go Anywhere. Do Anything. ® Jeep® Brand" at the helm, Jeep's 4×4 became a hero to thousands of Allied soldiers on the global scale!
It was then in the 1940s that the Jeep brand became a fixture and a leader when it came to 4×4 technology.
Back in 2016, Jeep sold 1.4 million vehicles globally. This figure is up from the 500,000 sold back in 2008.
Today, Jeep vehicles are loved by many. They meet technology with agility.
Do Jeeps Hold Their Value?
When it comes to selling a Jeep, the first question that comes to mind is "Do Jeeps hold their value"?
Let's examine some popular Jeep models and what they bring to drivers.
Jeep Wrangler
The Jeep Wrangler offers drivers a series of compact and mid-sized vehicles. Manufactured by Jeep since 1986, the brand is currently in its fourth generation. As an indirect progression from the World War II Jeep, the vehicle continues to provide dependability and durability for drivers.
Jeep Liberty
The Jeep Liberty is also known as the Jeep Cherokee outside North America. It was a compact SUV that Jeep produced between model years 2002 and 2012.
The vehicle was introduced as a replacement for the Cherokee (XJ). Additionally, the Liberty's price tag fell in between the Wrangler and Grand Cherokee.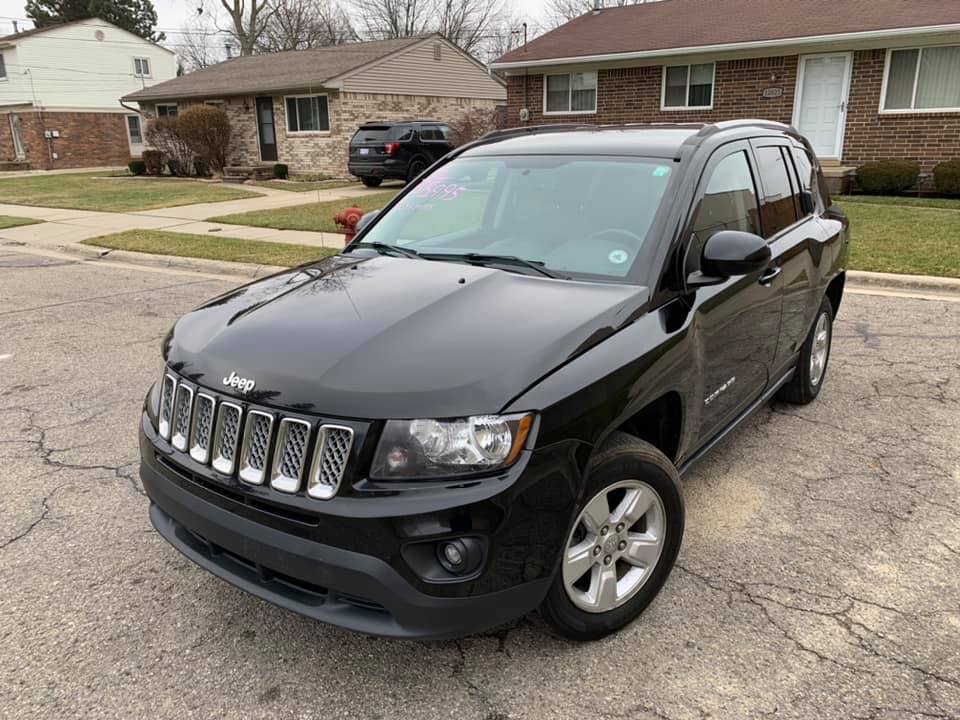 Jeep Compass
The Jeep Compass is a four-door compact as well as crossover SUV. It came on the scene back in 2007. Now, the vehicle is in its second generation. The second-generation Compass made its debut in September 2016 in Brazil as well as at the  Los Angeles International Auto Show in November 2016.
For buyers of the 2020 model, drivers can choose between the Sport, Limited, Latitude or the Trailhawk trim.
Jeep Grand Cherokee
The Jeep Grand Cherokee is an array of mid-size SUVs. The vehicles have production roots by the American manufacturer Jeep.
As a truly unique SUV, the Jeep Grand Cherokee has always used a uni-body chassis.
The Grand Cherokee is the first Jeep with the Chrysler badge.
The Grand Cherokee's origins go back to 1983 when American Motors Corporation (AMC) was designing a successor to the littler Jeep Cherokee (XJ).
Today, Jeep Grand Cherokee continues to be a trailblazing SUV, offering drivers comfort as well dependability on the high roads!
That Jeep's Value
Jeeps are vehicles that hold onto their value better than most of its competition, Why? Well, Jeep vehicles are known to withstand the test of time. Known as some of the toughest vehicles out there, Jeeps are relied upon to get humans though some of the toughest terrains. Whether it be mud, snow, clay, dirt or some element, Jeep vehicles continue to be a vehicle that simply won't quit.
Therefore, you can feel confident selling your Jeep vehicle while earning top dollar!
Sell My Jeep – Who Buys Jeeps With no Title?
Are you trying to find the title to your Jeep but can't? Did you destroy your vehicle title? No worries!
We buy Jeep vehicles with no title, and we may even buy yours!
Not having a Jeep's title, is generally not a problem. But we do as that you have your vehicle registration, as well as a picture ID.
Once you have those items gathered, just enter your  Jeep's information and get an instant offer on your Jeep in seconds!
Be sure to provide as much information as you can. The more you tell us, the better your offer!
Sell My Jeep For Cash – What's the Difference Between Cash Cars Buyer and CarMax?
Great question! We have an even greater answer!
CarMax is the nation's largest used-car retailer. The company is also a Fortune 500 company.
The company has a very detailed appraisal process and welcomes all vehicle sellers to ask questions about their processes.
Their agents are friendly, knowledgeable and willing to help.
But when it comes to selling your Jeep to CarMax vs Cash Cars Buyer, there are some distinct differences.
CarMax needs a title. The CarMax agents will ask you for the title to your Jeep. So, if you lost the title to your car, you can go to your local DMV office and apply for a new car title. But if you can't get a new title for your car, your options for selling to CarMax, may be limited. Cash Cars Buyer knows that things happen. So, we ask that you have your car registration as well as picture ID to complete the sale of your Jeep.

You can't get an instant offer on your Jeep online with CarMax. Aside from scheduling your vehicle's appraisal online there is not much more you can do online. Meaning, you are not able to complete any other part of the Jeep selling process online. For example, some sellers like to see what their Jeep is worth, privately, before going out in public. We offer an instant offer on your Jeep.And to make it even sweeter, you can get that instant offer in the comfort of your own home or location without anyone around. Just input your Jeep's specs, and you'll have an instant offer in no time, with no one around you, unless you want folks around you.
Once you sell your car to CarMax, you'll get paid with a bank draft. CarMax will buy your car, but they will pay you with a bank draft that won't be good for at least seven days.Yes, your money will be there, but you just have to wait to get it. Cash Cars Buyer pays you with cash. We don't cut checks, or bank drafts. We hand you cash!
How Much Is My Jeep Cherokee Worth?
We get this question a lot and the answer is: it all depends on the condition of your Jeep Cherokee. If you have an older Cherokee and it's in great condition, it will be worth more than one that has some damage and is sitting on bricks. You can certainly get a value for your Jeep on the Kelley Blue Book website as well as Edmunds.
While we know that YOU know this, we know you are looking for a concrete value of your Cherokee. No worries! We've got you covered!
Just enter your Cherokee's specs and get an instant offer in seconds! The more information you enter, the better and precise your offer!
You are in charge of getting the most accurate offer on your Cherokee!
We make it easy, fast, private and convenient! So, get that instant offer on your Cherokee now!
Sell My Jeep Wrangler – Three Simple Steps!
We get it! You need to sell that Jeep Wrangler and you need to sell it fast!
Check out how easy you can sell it!
1. Enter your Wrangler's information. The more you tell us about your Wrangler, the more accurate your offer.  Once you have all of the details entered about your Wrangler, you will get that instant offer!
2. Accept your offer. OK, so you have that instant offer. Now, it's time to call us so we can ask you some additional questions about your Wrangler. When we're done, we will make you a cash offer on your Wrangler. You can now accept your offer!
3. Get the cash! Once you accept the offer, we will make an appointment to come and appraise your Wrangler. And remember: we come to YOU!  When we arrive, we will examine your Wrangler. Once all is good to go, we will put cash in your hands fast!
And don't worry about towing! We'll take care of that!
Sell My Jeep – Maybe I Can Sell my Jeep Compass For Parts?
That may be a great idea! You already know that your Compass is damaged and has some other issues, but you can possibly sell that Compass for parts!
If your compass has a great engine in it, a wonderful starter or another great part, let us know!
Don't think that just because your Compass is badly damaged, that it has no value! You are entitled to an instant offer just like anyone else!
Jut be sure to let us know all of the details about your Compass, so you can get the most precise instant offer on your Compass possible!
Tell us where the damage is located and once you're done, you'll have an instant offer on that Compass fast!
And yes, you can sell your Compass for its parts!
Cash Cars Buyer is in the Jeep buying business. We are here to make your Jeep selling experience a quick, easy, convenient and pleasant one.
So, call us now, and let's turn that Jeep into some green you can use to drive off into the sunset with!