Sell Your Car Fast

Get The Most Cash
Get an Instant
Cash Offer
Why Sell Your Junk Car
To Us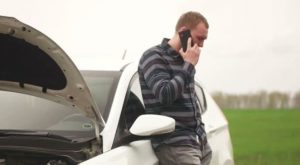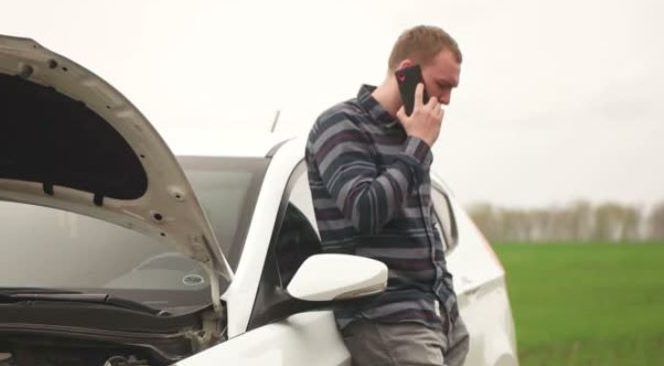 We Buy Junk Cars Near You
Have you ever wondered how to sell your junk car for top dollar? Cash Cars Buyer is a service made to solve that problem. Selling a car privately can be a mess. From insurance to repairs, there comes a point when the headache of it all makes you finally decide to junk your car. The problem is that it takes a long time to do so. What's the solution? How can I sell my junk car effortlessly and still get the most money? Cash Cars Buyer is the answer. We buy junk cars for a near top dollar price anywhere in the U.S. Cash Cars Buyer is an honest way to sell your junk car fast while getting the money you deserve. Our simple method will help you sell any junk car for a near top-dollar value. We treat our customers as customers, not doormats.
Finding a reputable place that can get you cash for a junk car is difficult. No one has time to deal with the headache. What makes a service reputable? Many places nowadays only give you a fraction of your car's actual worth. Stop dealing with lowballers and scammers. At Cash Cars Buyer, we can buy junk cars for top dollar so you can put your mind to ease.
Who Will Buy Junk Cars Near Me For Cash?
There's a reason Cash Cars Buyer is a quality top junk car buyer across America. We do it differently than normal car junkers. We offer free junk car removal to take that hassle from your life. After providing a few details about your junk car, our trained junk car specialists will come to your home or work to make your selling experience easier.
Our friendly staff will go the extra mile to make you feel at home while you sell your junk car. We're simple, convenient, and you have no obligation to accept our cash offer. Ther's nothing to lose by curiously checking our offer. No strings attached. We can buy junk cars for top dollar near you and take out the hassle to give you the experience you deserve.
The Best Cash For Cars
Looking for a place that offers cash for cars? We're here to help! Other methods of selling your used vehicle can take weeks, and in many cases, you end up losing money on your investment. Trying to get cash for junk cars is a stressful task. Share with us some quick details get a great offer in under a minute with our online tool! We give serious cash for junk cars with Cash Cars Buyer. Our great offers almost always beat the other junk car buyers. Selling junk cars for cash will never be the same again.
Who Buys Used Cars Near Me?
Have you ever searched "who buys used cars for cash"? Are you getting annoyed by junk car places and their lowballing? Your junk car has untapped potential you're not looking at! Don't wait months trying to sell you junk car and let let that cash go to waste. Here at Cash Cars Buyer, our code is your convenience. We will offer you simplicity to take the headache from selling your used car away. Who buys used cars running or not? Cash Cars Buyer does! Our transparent offers help you sell you car fast!
Who buys used cars for cash? Cash Cars Buyer does! We'll fully commit to buy any junk car and make you enjoy it selling it! Our kind professionals and expert junk car removal specialists will help you turn the cash waiting in your driveway into cash in your pocket. Who buys used cars? Cash Cars Buyer does! Don't let a dealership or junk yard cheat you out of the money you deserve. Sell any used car for quick n' easy cash today.
By waiting you're losing what could potentially be hundreds or thousands of dollars in free cash. We pride ourselves at Cash Cars Buyer with honest quotes and on-the-spot payment with free junk car removal. Stop worrying if we'll buy your car or not. We have bought all sorts of makes and models in every condition over the years.
24-Hour Junk Car Buyers Near Me
We buy all junk cars for cash. Ignore any buyers offering you their spare change for your vehicle. Your car has real value for us! Our decades of experience allows us to give you the cash you deserve for your junk car.
Stop wasting time scheduling viewings, paying ads, or pouring out your hard-earned money for repairs. Simple cash in hand for junk cars. We'll buy junk cars running or not for full cash. Make your life easier and fill out a quick form to get cash for your junk vehicle today!
We pay great, we're transparent, and we relieve your stress. There isn't a more convenient system anywhere. We buy junk cars for cash so you can stop searching around aimlessly. Get rid of your problem and sell junk car now. For starters, call 773-791-4363 for a free quote, or fill out our form for a no-obligation offer. We look forward to making your life easier when selling a junk car.
A Hassle-Free Alternative To Selling Your Junk Car Privately
When selling a junk car privately, you have to run paid ads, put listings online, call junkyards near you, and talk with countless people who'll waste your time and lowball you. Selling a junk car is even harder than selling a nice used car. It may seem like a difficult process, but Cash Cars Buyer is the secret to end your struggle.
Scrapyards and junkyards will give you offers they almost never fulfill and searching for a trustable junk car buyer online is a large task. Finding an honest buyer becomes doubly important when you want to sell your junk car quickly.
What's the solution? Cash Cars Buyer! Cash Cars Buyer pays real cash for junk cars of any make or model. We pride ourselves in getting you transparent offers you can trust and believe in.
How To Sell A Junk Car Online
The online world is rapidly changing. Selling a used car online has become much easier than in previous years, but choosing the right one makes all the difference. Since people aren't usually looking for undriveable or wrecked junk cars, selling a junk car is still one of the most stressful processes out there.
At Cash Cars Buyer, the vehicle condition doesn't matter to us. We're local junk car buyer's and we buy junk cars near you When searching, "who buys junk cars near me", finding a junk car buyer you can trust is critical. With over a decade of experience and hundreds of satisfied customers, we can pride ourselves in saying that we buy junk cars with a reputable history you can trust. We'll buy your Toyota, Nissan, Audi, Lexus, BMW, and everything in between!
No wholesome junk yard or junk car buyer would make you pay for junk car removal, even if your car runs. Cash Cars Buyer serves you with free junk car removal near you. To make your selling experience easier, our junk car removal specialists will travel far and wide. Allow us to make your selling hassle-free.
Why Cash Cars Buyer Is So Trusted
Cash Cars Buyer is a group of high-quantity junk car buyers who'll get you honest cash for your junk car! We offer competitive CASH offers on any car, van, SUV, or truck in all condition. Stop wasting time getting offers from scammers and low-ballers in the public.
We're bonded, licensed, and insured as a dealership, but unlike conventional dealerships, we make selling a junk car safe and convenient. We're upheld with years of experience in the Auto Industry. It's no wonder hundreds of customers trust Cash Cars Buyer to get you in and out with your cash in hand. Simply make a call or fill out our form and you'll never look back. Ever. We pickup junk cars for cash near me. Call Now!
We Are Junk Car Buyers In Your Local Area
One common question people ask themselves is "how to sell my junk car"? The process starts by finding somewhere to sell junk cars for cash. Other cash for junk car places may lowball your car's worth to the ground. We believe that's not fair to our customers.
It's for those reasons Cash Cars Buyer brings the cash to you. Cash Cars Buyer's junk car removal specialists will pay you cash on the spot when they pick up your junk car. Our friendly workmen aren't lowballers and we won't scam you with our offers.
Let Cash Cars Buyer pay you a great price to get rid of your junk car. Perhaps you no longer need it or its truly wrecked. No matter the reason, if you're selling your junk car we're buying. If you have an upcoming move to a city like Chicago, it may take months of grueling work to sell a car privately. Cash Cars Buyer will get you money in your pocket within 24-48 hours!
Don't worry about the paperwork or junk car removal, we'll help you with both. You won't find this level of convenience at a local dealership. Stop waiting around. We make it quick and easy to sell a car you simply don't want anymore. There's nothing to lose.
It takes a lot of time and commitment to sell your car conventionally. Junkyards won't look at those new rims or fancy body style. They'll offer you a base metal price since they're in it for the scrap, even if it still runs! You shouldn't have to accept that! Even if you called all the junkyards near you, you still might not find an offer you'd like.
How can I sell my car for 500? By searching that in Google, you'll find people giving you inexperienced opinions, and others will wonder if it's even possible! It's not only possible, it can be a gurantee in many cases. Search all the online ads that read "We buy junk cars" and you'll still be hard pressed to find an offer better than ours for your junk car.
We want to buy your junk car! Don't leave money on the table. We help you sell your junk car fast and for great money! What's there not to love? Get a FREE offer today.
Cash Cars Buyer Offers Cash For Junk Cars Near You
Who does buy junk cars near me for cash offers? Cash Cars Buyer is one of the great junk car services in America. We put the cash in your pocket with our free tow service. Many other "Cash 4 Junk Cars" services or junkyards make you pay an extra tow fee, but we go the extra mile to help you with selling your junk car for cash.
It's not right to make you, the seller, go through the hassle of searching for junkyards near you, rearranging your schedule, and getting lowball offers just to get rid of a junk car Cash Cars Buyer service is one of the simplest and most convenient systems in America, with very little work from you. Simply share a few details and we'll get you an instant offer for a junk car.
1-2-3 Money – Easy Junk Car Selling Steps
In under a minute you can get a free estimate. We look at a car's real merit and will offer all vehicles a transparent value. No obligations. We will buy any car in any condition and there's nothing to lose. Why not check it out. All you do is answer a few questions and we'll get you going with a great offer.
After you've accepted our offer, we'll schedule an optimal date for our junk car removal specialists to do a quick at-home inspection and make sure everything looks good.
After the quick run-down, we'll pay you cash for your junk car! No hidden fees or call-back annoyances. Just simple cash in your hands on the same day. It's a 100% guarantee.
We Buy The Nicest Junk Cars For Top Dollar Near You (Guaranteed Offer)
It's time to stop wasting time with fraud or low-ball offers. Get an honest quote from Cash Cars Buyer and sell your junk vehicle within 48 hours. We know you have a busy life, so all we want to do is give you a fast and rewarding CASH offer that's sure to beat most others. That is where Cash Cars Buyer comes in. Many times we beat dealership offers and give you the most cash possible! We're honest and reliable junk car buyers.
Fill out a 60-second form, receive an instant estimate, and GET PAID in cash today. This is STRESS-FREE CASH you shouldn't leave on the table. We'll get you the money you deserve for your junk car since we know value when we see it. Sell your junk car with Cash Cars Buyer.
Your Satisfaction Is Our Satisfaction
At Cash Cars Buyer, your happiness is our number one priority. We're making selling a car a pleasant experience so you can have the peace of mind you deserve. We're proud to ease this experience. We'll buy any make and model in ALL CONDITIONS for real cash.
After accepting our offer, a junk car removal expert will schedule a convenient date for your free junk car removal so that you can get paid on the spot. Stop waiting around. Call Cash Cars Buyer to get an instant offer. We genuinely care about customer experience and value your interests. Selling a junk car, truck, or SUV can't be easier.
If you've been looking for an honest and fair selling process for your junk car, Cash Cars Buyer is the right place. After years of experience and loads of happy customers, we're dedicated to making the junk car selling experience more convenient than ever before. Call us now at 773-791-4363 and get a free quote from our friendly representatives today.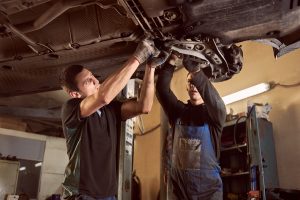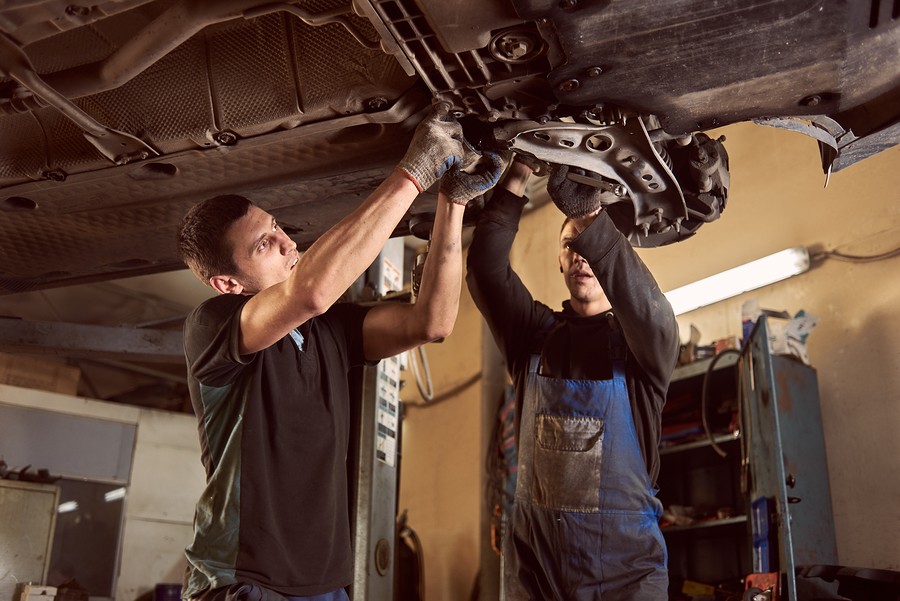 If you're searching for 'how to know if your car has a transmission fluid leak,' below are the seven common signs: Red fluid puddles Burning
Read More »