Junk car got you feeling down? If your trusty daily-driver called it quits, you're likely wondering what to do with it. Should you fix it? How much would that cost? If you took it to a shop only to hear the news that it's seen its last mile, it is likely time to part ways. Don't have the cash to hire a tow truck? Good news, there are free junk car removal services you can call to take care of it. But what if you misplaced your paperwork? Is junk car removal without a title possible?
Fear not, because in most cases, no title is no problem if you have your driver's license and a copy of your registration. There are some exceptions, like how old your car is, as well as where you live. Be sure to contact a local DMV office to find out.
If the idea of "free" removal sounds too good to be true, you might be right.  How do you avoid getting ripped off by a scrap car removal service?  Don't worry, because that's the first topic we'll cover.  We'll also look at the risks of doing it yourself VS hiring someone in your area to do it for you.
Is "Free" Junk Car Removal Truly Free?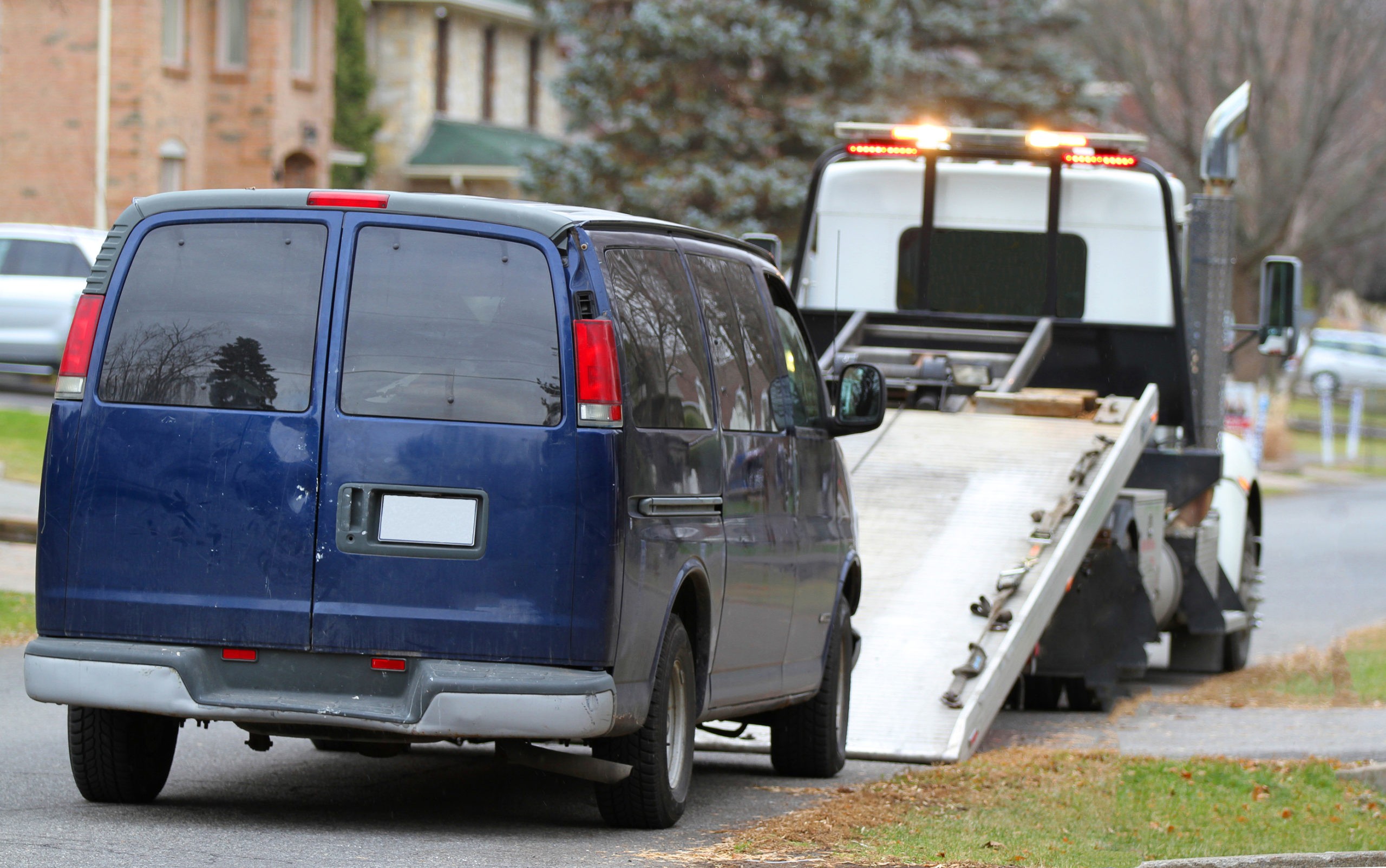 Ask anyone, and most will agree that if it has to do with buying or selling a car, you best be on guard against gimmicks. The same goes for "free" junk car removal services. The trick lies in their offer, which, instead of including removal, factors it into the amount. As an example, if your car's worth $500, and towing is $150. They'll offer you $350, and tack on the difference – clever ploy.
When your car calls it quits, it is rarely convenient. More than likely, it happened at the worst possible moment. When you were short on cash, between paychecks, on your way to work, or running the kids to school – bam – disaster strikes.  Now what?  Call insurance?  Of course, but they only ever cover the cost of the initial tow.  Meaning the next one comes out of your pocket.
Depending on how far your car needs to get towed, you're looking at a costly amount.  How much?  Up to $125 for just 5-miles, and as high as $275 for 40-miles.  That means that if your car's worth $500, and it's sitting 40-miles away from the buyer, you'd only get $225 for it.  Should we mention how much it is for longer distances?  Nah, we don't want to scare you.
Don't panic, because, with CashCarsBuyers, free removal means free removal.  You'll get a competitive price for your junk car, and walk away with a fist full of cash.  All within just 24-hours from the time you receive a quote.  How does it work?  Head to our site today to get started.  With CashCarsBuyers, you are only moments away from putting this nightmare behind you.
Now that you know how to spot a gimmick.  Let's look at a few of the risks of towing a junk car yourself.
Should You Skip Using a Junk Car Removal Service?  The Risks of Doing it Yourself
Damaging the Vehicle Doing the Towing
There's a reason having a pro tow your junk car is a smart thing to consider. Because the word "pro" likely means they know what they're doing, while the average person rarely does. Depending on what you're towing with, several things might occur. The first is causing mechanical harm due to overburdening it. If you aren't pulling with something made to haul. The engine and transmission will struggle with the extra weight. If you damage either of these parts, you'll likely end up with two junk vehicles. Since fixing them can cost several thousand dollars.
The second thing to avoid is hitting something. You might not have thought about it, but towing a junk car is harder than most know. Not only is your visibility reduced. But if you aren't used to hauling something, the added length can make you one of the more terrifying things on the road. There are reasons truck drivers have to get licensed to haul.  It's tough to focus on everything when you're pulling around a 3,000-pound car.
Damaging the Car Getting Towed
If there's a risk of damaging the vehicle doing the hauling. Then it should make sense to consider the car getting towed. Even if your car isn't junk, not knowing how to pull it can quickly make it so. Usually, if it has a manual transmission, it's safe, so long as it's in neutral. If it's an automatic and isn't 4WD. You will need to suspend either the front (front-wheel drive) or rear (rear-wheel drive) on a dolly. If it is 4WD, unless specifically designed for flat-towing, you'll need to put it on a trailer. Be sure to consult your owner's manual to be safe.
The other risks are the same as the previous section. If you have no experience towing, there's a solid chance you cut a corner too sharply and damage both vehicles. If you do choose to take the risk, be sure to read up on how to tow a car safely.
If you're trying to dodge hiring a tow truck, the last thing you want is to end up with a fine for breaking the law. Some states require that the person doing the towing is at least 21-years of age. Or, that they hold a special endorsement on their driver's license. Each is different, so be sure to check the restrictions in your area to avoid any surprises. When in doubt, hire a professional. Not only do they have the proper equipment, but a reputable company will be licensed and insured.
Now that you have a better idea of the risks associated with towing a vehicle yourself.  Let's look at who in your area provides junk car removal.
Who Provides Junk Car Removal in my Area? CashCarsBuyers Does
If you search for "junk car removal in my area," you'll find dozens of results claiming they're the best. But, as we've explained earlier, not all of them are truly free. The last thing you want is to fall victim to a hustle.  Instead, stick with CashCarsBuyers, a junk car removal service you can trust. Not only will you receive top dollar for your junk car. But we'll also take it off your hands without charging you for it, all within just 24-hours.
Sure, you can always spend a week or two calling or visiting dealers and hope to get lucky. But, unless you're buying something as well, they won't want your car if it's junk and only want to sell it. What about private buyers? Of course, so long as you're willing to take the time to market it for sale. As well as answer inquiries and meet with anyone wanting to view it. But that can take weeks. Wouldn't it be easier to find a junk car removal service and get paid in the process instead?
Ready to get started? Head to our site for a fast 1-minute quote. If you like what you see, we'll schedule a quick at-home inspection to make sure everything matches up. Then, hand you a fist full of cash and haul take your problem off your hands.
Why Should I Remove my Junk Car?  To Help the Environment of Course
Climate change is one of the hottest topics of 2020.  While deciding to remove a junk car from your life might sound trivial.  It does leave you with the opportunity to make a difference in the world, even if it's a small one.
There are a lot of toxic chemicals in cars, like gas, oil, anti-freeze, mercury, and battery acid. Using a scrap car removal service ensures they get disposed of safely, rather than leaking out and causing mayhem. The same goes for tires, which are not biodegradable. By allowing a professional to dispose of them, they're recycled and put to good use instead.
Then there are batteries, which are one of the worst items on your car for mother nature. You should never toss an old one away. Why? Because they contain things like lead, plastic, and acids, which are toxic to the environment. Thankfully, car batteries are one of the "most recycled" items in the US – good job America.
If you do decide to forgo a junk car removal service and let it sit instead, at least get rid of the things that are harmful to the planet we all call home. You can do this by draining the fluids into their original containers. Then, take them (as well as the battery and tires) to a local automotive shop or landfill for disposal.
If none of this sounds like how you'd like to spend your afternoon, consider CashCarsBuyers.  We work with some of the most reputable junk car buyers in the nation, ensuring that anything toxic, gets disposed of properly.
Now that you have a better idea about why disposing of a junk car is a good idea.  Let's review whether junk car removal without a title is possible or not.
Can I Get my Junk Car Removed Without a Title?
In most states, yes, using a junk car removal service without a title is possible, so long as you meet all the requirements. The first thing is that the vehicle has to be more than 10-years old. Anything newer, and you'll need to head to the DMV and request an application for title. The second thing is that the value cannot exceed $1,000.  If those two items get met, so long as you provide a copy of your driver's license and complete the proper paperwork, you'll have no problem.
One of the great things about using a scrap car removal service like CashCarsBuyers is that they take care of all the heavy lifting. No need to wait for hours at the DMV for specific forms – we handle everything.
How does selling a junk car to CashCarsBuyers work? Let's review.
Need Fast Junk Car Removal?  Here's How Simple it is with CashCarsBuyers
Like we mentioned earlier – when your car calls it quits, it's rarely at a convenient moment. You likely have places to be, things to do, and without a vehicle, going about your week gets a lot harder. If you need cash quickly. The last thing you want is a lengthy process that involves marketing to private buyers. Haggling with dealers. Or, getting scammed by scrapyards. Instead, choose CashCarsBuyers to have cash in hand in as little as 24-hours.
Here's how simple it is:
Step 1. Head to our site here and choose "Get Instant Offer."
Step 2. Enter some basic info to help us identify your vehicle.
Step 3. In less than 1-minute, you'll receive an estimate on its value.
Step 4. Once you accept the offer, our experts will schedule a quick at-home inspection.
Step 5. If everything matches up, we'll pay you cash on the spot and tow it away for FREE!
I'm Ready! – Remove my Junk Car
Just because your car bailed on you doesn't mean it's the end of the world.  Using a junk car removal service is a great solution that's fast, simple, and puts cash in your hand when you need it the most.
To wrap things up, you should always make sure that you're not falling for "free" towing gimmicks.  If you do choose to forego using a scrap car removal service, be careful towing it yourself, or you risk making the situation worse.  If you're thinking of leaving your car sitting in your driveway – consider the environment.  No title?  No problem.  If your car's ten or more years old, is worth less than $1,000, and you have a driver's license, you're good to go.
Why wait?  Contact CashCarsBuyers today at (844)-663-7286, or head to our site for a free 1-minute quote.