If you are thinking of selling your Audi at what it is really worth then you would probably want to deal with the best buyer who offers fair pricing. Here at Cash Cars Buyer, we are dedicated to acquiring Audis in almost any condition; we will assess the vehicle, quote the best price that reflects the car's value, and facilitate quick payment to you. When buying your Audi, we don't consider the model or mileage of the car. Does it have mechanical problems? Is it damaged? We don't care, just call us and we'll gladly tow it away leaving you smiling to the bank.
You're guaranteed that we will take your Audi regardless of its condition, so don't hesitate. Engage us today and get the valuation processed. It is easy, just log on our website and complete the 60-second quote process. Take another few minutes and stride to our convenient local branch where you will book an appointment with us for inspection and valuation. Thereafter, you will be provided with a fair and obligation-free quote in a process that will take a minute. The model of your Audi doesn't matter: A4 Allroad4x4, A4Avant, TT Coupe, R8 Spyder, A3 Sportback … just mention any model and we'll be interested.
One of the things that are synonymous with Audi is the "Vorsprung Durch Technik" phrase, or 'advancement through technology.' Audi is one of the leaders in revolutionary technology and innovation and has been so since its founding in 1909. And every car that rolls out of their assembly line observes Audi's old tradition of advanced technology and impeccable quality; from sports cars and city touring hatchbacks. Audi leads the small crop of car companies that have maintained a perfect balance between power and efficiency. For that reason, every model of a car you buy from Audi is guaranteed to be a good performer and being at a given level of luxury.
As your car approaches its prime age, just as you would expect from any car from any brand, it begins to be more of a hassle than luxury. The signs and symptoms of an Audi that has seen its best years are obvious: frequent mechanical issues, failing electronics, transmission issues and anything else that makes you spend an unreasonable amount of money to keep the car on the road. You know it is time to get rid of your Audi when repairs become more frequent or when you realize that the car has aged so much and become inefficient that you would be better off with a newer car.
At that point – the point of feeling the need to sell your Audi – the first two options that could come in your mind are the private buyer and the junkyards. The problem, however, with these options is that their dealers will want nothing to do with a car that isn't perfect. They are more interested in your Audi's salvage value than anything else.
Here at CASHCARSBUYER.COM, we are interested in your Audi right now and would like to facilitate its sale online at a good price.
Few things you should know
Several things separate us from junk car buyers but the salient one is our expertise; we are experts in the industry and have a long experience in acquiring and evaluating all sorts of damaged cars. We've combined our expertise and extensive experience to provide a platform for you on which you can easily sell your damaged car instantly from the comfort of your couch – selling an Audi online has never been easy. And with the guaranteed offers, we ensure that you're not wasting your time chasing and haggling with low price dealers that will take away your pricey Audi at a throwaway price.
Do you have any Audi model that you would like to get rid of at a good price? Don't count three, just visit cashcarsbuyers.com and dispose of your car at what it is really worth.
Do I stand a chance of selling my car privately?
It is normal to go on the internet, once you realize that your Audi has reached the prime age, and google such phrases as, "Where can I can sell my Audi fast?", and "Best places to sell my Audi". Here is the thing; private buyers are overly critical of Audi's value and might not settle for a damaged car. Junkyards, on another hand, are not interested in the true value of your car but rather, its scrap value. Clearly, junkyards are not a great option if you want to sell your Audi at a price that reflects its value.
We offer you a better alternative to private buyers and junkyards. Our "cash for cars" approach is the best rewarding and the easiest pathway to getting rid of your Audi. So visit our website and tell us to "Buy my Audi".
Getting an instant quote for your Audi
It will take you just 90 seconds or less. Log on the website, check how much your Audi is worth and get started. Better yet, we provide FREE nationwide pick-up services, so don't worry about the cost of towing the car from your garage.
Is there anyone who buys junk Audis?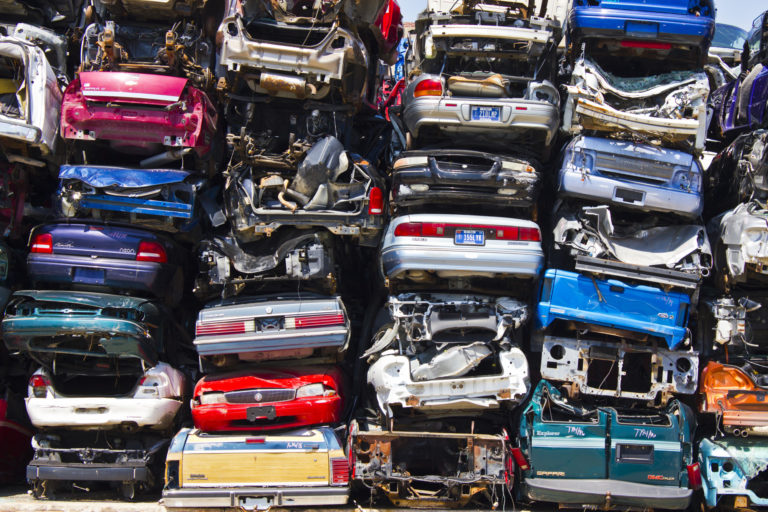 There could exist an Audi salvage yard near your hometown but chances are that it is not well equipped to appraise Audi properly. And even if you find one that may appraise your car properly, you are likely to have to tow the car yourself to their premises – those are extra costs for you. Whether you tow it yourself or not, the price quotation will surprise you; junkyards are notorious for acquiring vehicles at ridiculously low prices.
Here at cash cars buyers, not only do we buy your Audi at a good price that will leave you satisfied but also provides free towing services across the country. And it takes no more than 48 hours after you have accepted our offer to take the car away.
The best place to sell my Audi
Few companies have a good reputation in this industry because most of the industry players aren't keen on customer satisfaction. We have a good reputation and nice ratings which speak a lot about our services. We will do everything worth doing to ensure that you get paid for your Audi the price closest to the car's bluebook value. For that reason, we will consider a few factors when buying your Audi, they include:
– Model and make
– Year of manufacture
– Trim
– Location
– Condition
Here is why you need to consider transacting with us: all our offers are guaranteed and; we pay remarkably more for any Audi model than other industry dealers. Do not dispose of your Audi at a throw-away price. Visit our website, have a glance at our 90-second offer, and accept it to get sell your car at a price that reflects its value.
Facts you didn't know about Audi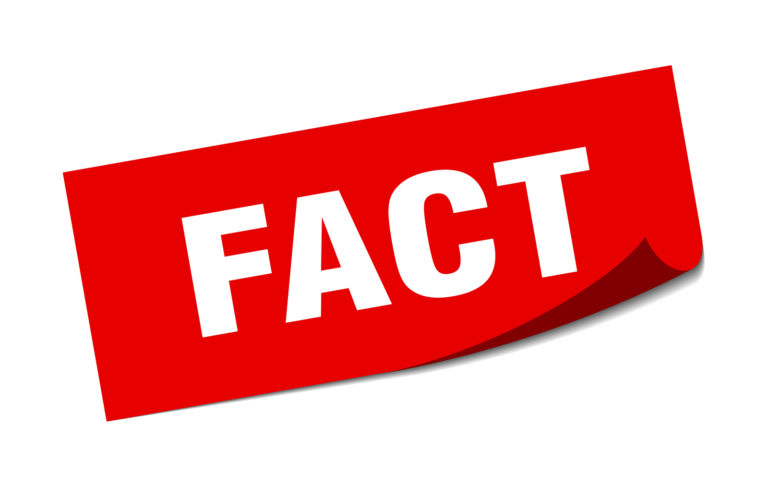 Did you know Audi is part of the Volkswagen Group? All major German automakers are often thought to operate independently. However, Audi is considered to be the luxury "subsidiary" of Volkswagen because the parent company seldom produces luxury vehicles. Audi cars are produced in 9 production facilities distributed across the world. The name 'Audi' has no German roots, it is actually a Latin pronunciation of August, the name of the company's founder.
Who buys Audi cars online?
We are the best solution for you if you're looking for an online buyer of Audi cars. Unlike most other online dealers and junk car buyers, we understand that you need to get the true value of your Audi. Visit cashcarsbuyers.com and request our team. Based on the long experience we've accumulated over the years, we will be able to easily determine the value of your Audi and pay for it accordingly. The whole process will be fast and hassle-free.
We don't pay attention to things that don't matter to us, such things as your Audi's mechanical problems, electronics issues, bad engine, slipping transmission, damaged exteriors and interiors, etc. we don't care, just contact us and we'll pay for your car.
Selling Audi Parts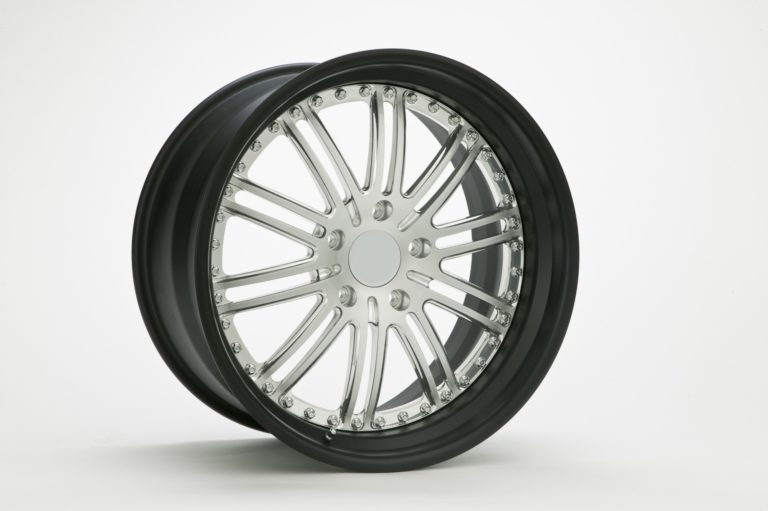 Maybe you are thinking, "I need to sell my luxury Audi fast," Look no further, CashCarsBuyer.COM is here for you. We will gladly buy your outdated, damaged, or problematic Audi at a price that reflects its value. We are like no other car buyer you've ever seen online, we're far better than the usual junk car yards.
To guarantee fair pricing, we keep abreast of the current market prices and update ourselves about the industry trends. These, other factors that we may consider such as location, mileage, car's condition, trim, model, and year will influence the price we'll pay for your Audi. The same factors will be considered in deciding whether the car should be recycled or sold for parts or even taken to the salvage market.
Bring us your Audi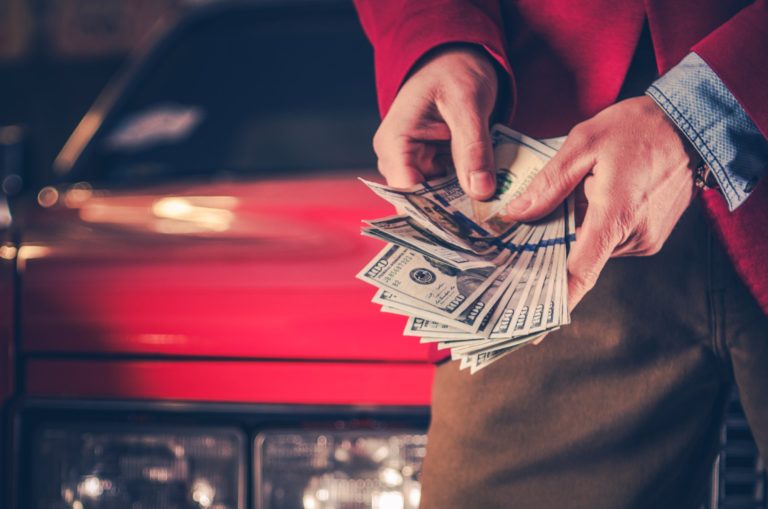 Take two cars, for example, an Audi 58 which is 20 years old and barely starts, and an Audi 5Q3 which is a low-mileage undamaged 1-year-old car. You can easily bet the Audi 5Q3 will get a higher offer than the Audi 58. Some cars may fall in the middle but the same criterion will be used.
You're guaranteed that CashCarsBuyer.com will pay for what your Audi is worth. We've dealt in a wide array of Audi models.