Are you looking to scrap your car, but have no idea how or where to do it? Whether you're shopping for a new car, or simply want to get rid of the clunker blocking your garage doors, we have a solution! Cash Cars Buyer is your premier car buying place for you to scrap your car and get top dollar for it!
Where Can I Scrap My Car Near Me?
Cash Cars Buyer offers stellar "Scrap My Car" services nationwide. This means that wherever you are in the United States, we will come to you to buy your car.
Our agents are friendly, receptive, warm, experienced and knowledgeable about all aspects of car buying.
Cash Cars Buyer will also offer you the most money for it! The decision to get cash for junk cars is a personal one and no one understands this better than Cash Cars Buyer.
Cash Cars Buyer will purchase that junk car, and place cash in your hands, on the spot!
How to Scrap A Car for the Most Money
In today's day and age, selling a car online seems to be what many choose to do, to get the most money.  With one look at popular online marketplaces such as Craigslist, Facebook and others, you will see that you have lots of competition. For scrap car sellers looking to make the most money, online car ads have to be creative and alluring.
All online car ads need pictures. Pics tell the story of your scrap car and the possible value it has to others. The second component to a great online car ad is the description. You have to describe your scrap car in large detail. Finally, your online scrap car ad has to have your contact information on it.
Whether that be a phone number or an email, folks have to be able to get in touch with you, to buy your scrap car. Did you know that there is an alternative to scrapping your car for the most money?
Cash Cars Buyer is your only source for scrapping your car and getting more "bang for your buck"! When you think, "I need to scrap my car for cash," think of Cash Cars Buyer. We make the process easy, fast and efficient. Our online scrap car value calculator is where you can start to get a real and honest value for your car.
Need more information? Contact us today and let's scrap your car and get you the most money, ever!
How to Scrap a Car or Truck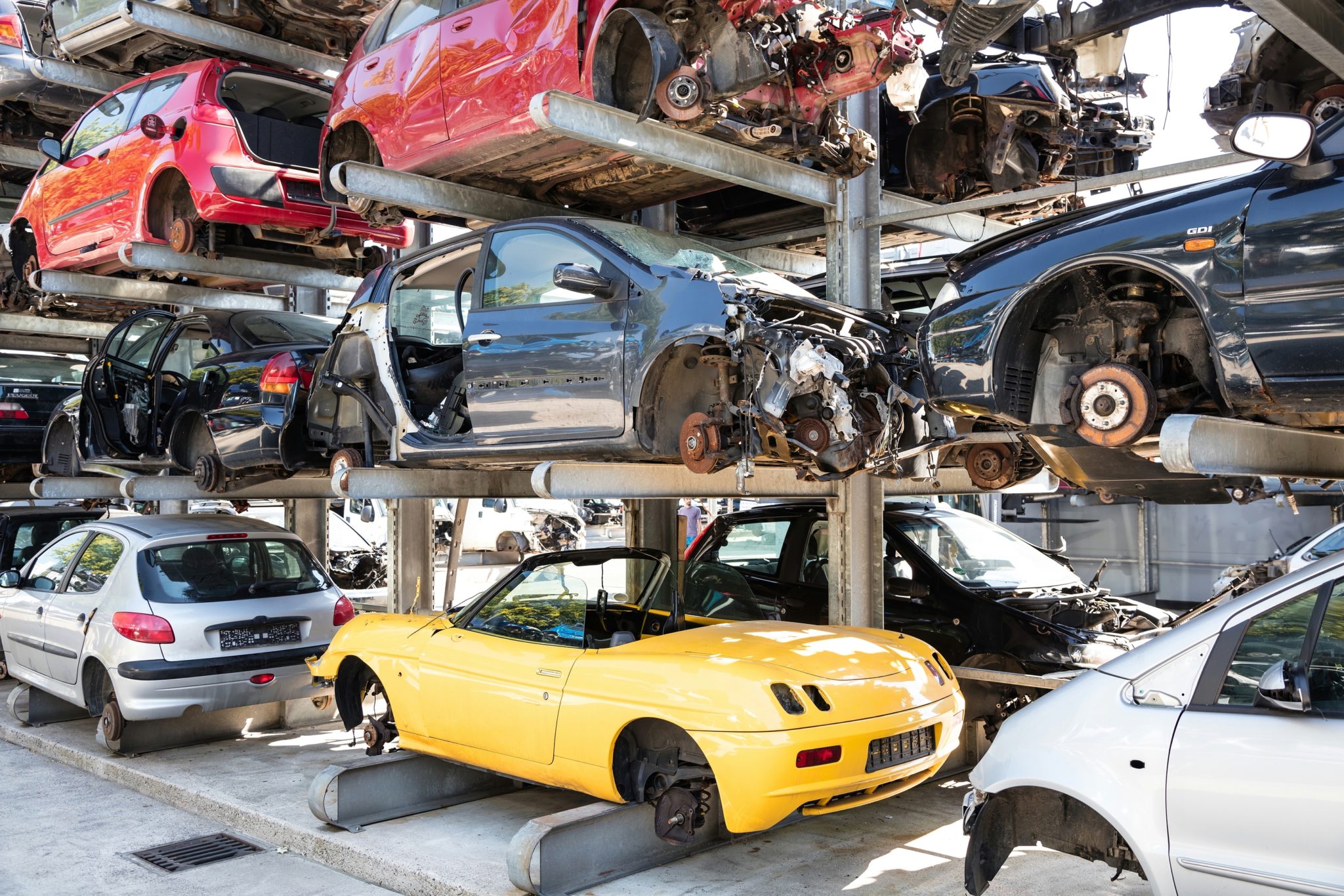 Selling your junk car for cash should be quick, convenient and easy. Most importantly, you should be able to know how much your car is worth.
Many junkyards pay about $200 to $500 for cars. You may spend your time calling around and speaking to lots of junkyard owners.
You may also find yourself calling those "do-it-yourself-pick-apart-car-part places" too. Instead of all of the calls you have decided to make, we offer you a three-step solution:
Visit the Cash Cars Buyer website and click here to access our "how much money to scrap a car" tool. Once there, you will be asked to type in several pieces of information about your car such as, the year, make and model of the car. You will also be asked where your scrap car is located. Our tool also has a place for you to input the missing parts and pieces of your car. For example, does the car have any missing windows? Is the transmission there?
 Then, connect with us so we can follow up with you and ask additional questions about your car. Once we have your information from our conversation as well as the details from the online tool, we will evaluate all we have and then formulate an offer. This will take less than a minute.
Finally, we will make you an offer on your scrap car. Once you accept our offer, we will schedule an appointment to come to your home or wherever the location of the scrap car is, to inspect it in person.
When we arrive for the inspection, we will thoroughly assess the car from all points and directions and angles.
When all is well and you're happy, we will place cold hard cash in your hands, fast! It's that easy to scrap your car or truck!
I Want to Sell My Car for Scrap. Is There Anything I Need to do First?
Yes. Many states require certain paperwork be filled out before scrapping or selling a car. It may be to your benefit to check with your state to see what is required. For lots of states, you must have the car title before selling your car. There are ways to get a duplicate car title, if the original car title was lost or destroyed.
You may also wish to have certain paperwork in order that releases you as the liable party, once the car is sold. Cash Cars Buyer understands that obtaining and completing all required documents may take a bit of your time and a few of your dollars. But believe us when we tell you that, having all of your papers in order makes for a better, quicker and faster sale of your scrap car. Contact us for more details and information.
How to Scrap A Car Without A Title
If you can prove ownership with your car's valid registration and a valid driver's license you can often sell your car or scrap your car without a car title. If the title is lost or damaged, many states have ways car owners can fill out paperwork to obtain a duplicate title.
For example, in Illinois, you can click here to get a duplicate title.  In Michigan you can click here to get a duplicate car title.
While many "sell my scrap car for money" companies won't buy vehicles without title and registration, oftentimes, Cash Cars Buyer can and will!
In most instances, no title is no problem as long as you have your valid driver's license and a copy of your registration.
If we need a copy of your registration in order to buy and pick up your vehicle, you should be able to obtain this information from your states motor vehicle department website.
Regardless of your specific case, this will never affect our ability to offer you the highest possible cash offer on your car, or the best customer service.
We pay top dollar for any vehicle and in any condition. Just call us or fill out our simple online form to get an instant quote.
It would be great if you could also notify us that you are missing your title and/or registration.
With this information beforehand, our friendly, understanding, knowledgeable and professional vehicle valuation experts will help ensure a convenient, fast and efficient transaction.
Once you accept our cash offer, we will make plans to come to the location of you and your car with promised payment in hand. Guaranteed.
How Much Can I Scrap My Car For?
Generally, speaking, junk car prices can range from anywhere between $50 and $20,000. But to obtain a specific price depends on lots of factors.
In many cases,  the price for junk vehicles fall within the $100 – $500 range. With Cash Cars Buyer, you have the ability to know what your car will go for, by using our online scrap value assessor tool. With Cash Cars Buyer, getting rid of your junk car isn't a difficult process. But determining how much it is worth and taking the appropriate steps to getting the most value can be a little confusing.
Some of the factors that depend on how much cash we can place in your hands for your junk car include but aren't limited to:
Condition of vehicle.
The location of your vehicle.
The current price of scrap metal.
Make, model and year of your car.
These factors plus more can help to evaluate the amount of money your car is worth. Let's break this down even further for you.
Location- the location of your car can play a part in how much money you will get for it. Your proximity to a junkyard or a salvage yard may change the price you could get for your car.Also, the regional price of scrap helps to shape the amount of money you can receive for your vehicle. There also the popularity of certain vehicles in your specific geographic location, that helps to place a value on your car too.
Year/Make/Model- While there are still many older vehicles on the road today, there may not be a huge demand for certain parts. For many older cars, the demand for certain parts is relatively low. Think about how cars change during each model year. As time marches on, lots of vehicles are becoming environmentally friendly as well as much more fuel-efficient.
Condition- While this is pretty straightforward and real, it is worth a mention here. If you have a relatively clean and smooth-running junk car, then you will get more for it. But, if you have a car with lots of rust on it and is missing parts, then that may change its value.
Where Can I Scrap My Car Near Me?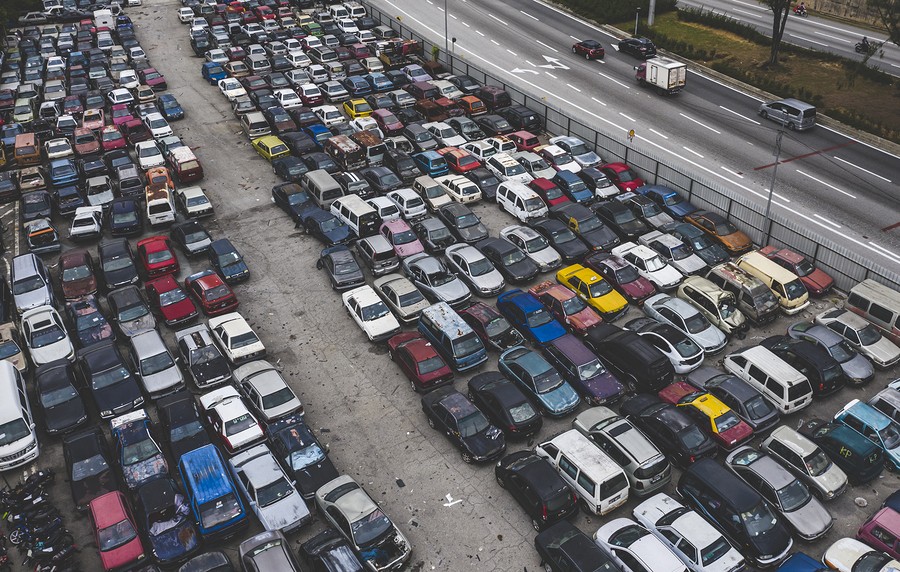 For the junk car you have, you may want to head to a local junkyard and sell it there. Let's examine this a bit deeper.
While many junkyard owners are very pleasurable to deal with, you may run into one or two that give you grief. So, let's say you call a local junkyard and tell the owner the exact condition of your car and are upfront about its condition. You tell the owner if the car runs or not, and all of the car defects.
Once you have finished telling the junkyard owner all about your car, you are given a cash offer. So, you like what you hear and make plans to head on down to the junkyard and arrange to have your car towed there too. The junkyard owner sees your car and then tells you an amount that is a lot less than what was told to you on the phone.
Unfortunately, this is an old tactic that has been around since the beginning of time. It's called "bait and switch".
You were under the impression of: "I'm going to scrap my car for money today" and now you have to arrange to have your car towed either back home or to another lot.
Don't forget about the time you just wasted to come down to the junkyard too. The day has been completely wasted and instead of making money, you lost money.
Cash Cars Buyer is near you and ready to offer you a quick, convenient and private transaction of junk car for cash.
We have agents located all over these wonderful United States and we will never ask you nor will we ever ask you to tow your car, to meet us at a lot so we can inspect your car.
We offer personalized service with a smile, as well as top dollar for your car.
So, forget the trips to the junkyard. For a way to scrap your car that's near you, it's Cash Cars Buyer!
I Can Just Scrap my Car on my Own
Scrapping a car can also mean taking your car to a recycle center. While many recycle centers will give you money for your car, truck, van or SUV, you may not get top dollar.
Some recycle centers may not prove to be the best way to sell your car.
Most metal recycle centers will not take the time to thoroughly assess your car.
Sure, you will walk away with money, but do you know if you received top dollar for your car?
In today's market, any little bit of extra money helps and scrapping cars can actually give you some decent dollars.
But many metal recycle centers will only pay you pennies on the pound.
Cash Cars Buyer takes the time to thoroughly evaluate the merit and condition of your car to get you the most money for your vehicle.
We never rush to get you cash, but rather look at all aspects of your car.
So, instead of scrapping your car yourself for a few dollars, contact Cash Cars Buyer, for real money.  We got top dollars for your metal!
I Want to Scrap My Car Today!
Check out a few good reasons why you should scrap your car with Cash Cars Buyer!
We're local!
We will buy your car regardless of the condition it's in!
We buy all kinds of cars no matter the make, model or year!
You can sell your car to us, without a car title in many cases!
Once you agree to our offer, you will get paid cash on the spot!
Forget paying to have your scrap towed! We will tow your car at no cost to you!
There are never any processing, paperwork or other fees associated with our services!
We offer an easy online "scrap my car" assessor online tool, so you know exactly what your car's worth is!
Cash Cars Buyer knows that you have choices when it comes to selling your car, or scrapping your car. We also know you ask such questions as "How much is my car worth scrap?" and "Will I be able to scrap my car and it be easy?"
We are here as a licensed, bonded and insured company. Our methods are honest and forthright. Whatever we do, we do it with truthfulness and integrity. So, end the search for scrapping your car and forget all other ways and places to scrap your vehicle. Call Cash Cars Buyer today and let's get cold hard cash in your hands, for your junk car!