Here's how to sell a junk car on Craigslist:
Get your vehicle ready
Understand your vehicle's value
Prepare your Craigslist listing
Put your asked price
Be prepared to negotiate
Wrap up the deal
Get your car out of your property
Do you have an old vehicle? Has it been sitting in your backyard for a long time? Do you feel it's taken up so much space and impacting your neighborhood aesthetics? It might be a perfect time to look for how to sell a junk car on Craigslist!
Craigslist is a great resource for getting exposed to a ton of people looking to purchase old vehicles. However, with the increased number of potential competitors, the process is getting more challenging, and that's why you got to follow the right procedure for selling your junk vehicle on such a website.
This article covered you and provided a step-by-step process on how to sell a junk car on Craigslist! Let's read on for a step-by-step process!
How to sell a junk car on Craigslist?
Selling any car on Craigslist is simple; however, if you're looking to sell a junk car, things get tricky because your potential pool of buyers will be limited for those interested in purchasing junk cars.
Our team developed a process that helps you sell your junk car on Craigslist fast and for the most money! Let's take a closer look at the step-by-step process:
1.    Get your vehicle ready
To get started with selling your vehicle on Craigslist, considering it's a junk car, the first thing you need to do is to get your vehicle ready. Of course, you understand that your vehicle is junk, and you want to spend less money trying to make this vehicle look pretty or change major components.
Spending a short amount of time cleaning your vehicle doesn't hurt. You want to avoid having someone approach your car and see it's filled with trash or food leftovers from weeks ago. Make sure that the vehicle is as clean as possible, even if it's junk; you want to make sure that it looks as good as possible to the buyer.
Some people might even spend some money waxing the car to make it look prettier than it should. This also improves the first impression when the buyer looks at the car because this tells the buyer that you've been taking good care of what's under the hood.
The second thing you want to do is to collect all the paperwork. Remember that you were trying to sell a car that is not a household item you can post and sell to anybody. A legal component and documentation need to be signed to finalize the deal.
That's why before we move any step further in selling a junk car on Craigslist, you need to collect all necessary paperwork according to their recommendations in your state. Every state might have different requirements in every location around the US.
For example, you might need to put together a list of papers, including the maintenance records, a bill of sale, the vehicle title, etcetera. You want to have everything ready showing that you're the legal owner of the car, so the buyer has a smooth process of Transitioning ownership.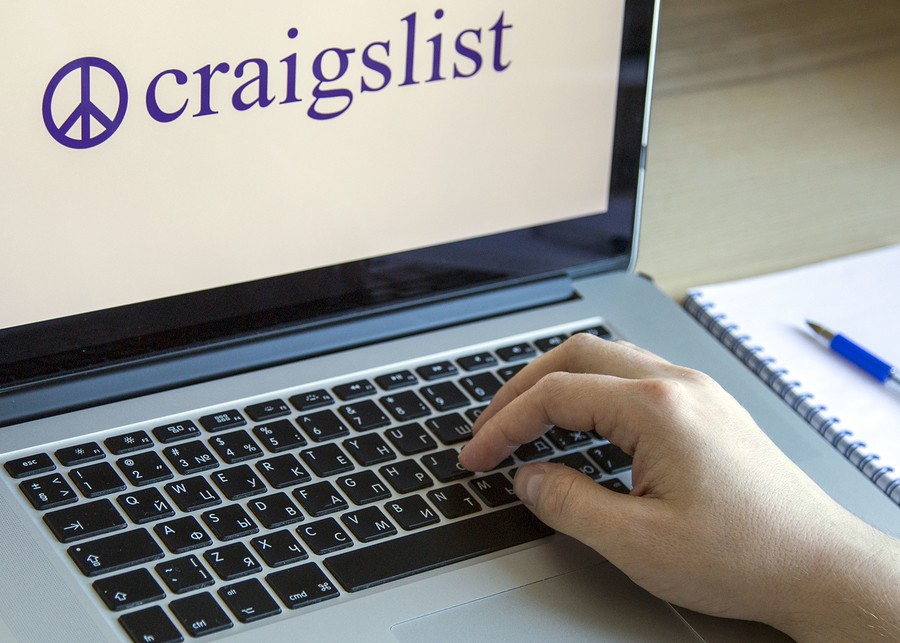 2.    Understand your vehicle's value
There is another thing you have to do before starting to post your vehicle on Craigslist. You need to understand what's your vehicle's value in the market. Why you might have had a good understanding of your vehicle's value a couple of years ago, but now the situation is different because the overall car value is increasing significantly because of the car shortage.
That's why you need a fresh idea about your current vehicle value. You can try simple tools like those available online, like Kelley Blue Book or potentially the national automobile dealers associations guide. These great resources help you understand your vehicle's value without considering repair costs. That's why once you get the KB value, you must subtract any potential repair costs to estimate your vehicle's current value accurately.
You can check with your mechanic if you're not confident with their calculations. The mechanic can tell you immediately that your vehicle is worth it by looking at it and understanding its type and condition.
3.    Prepare your Craigslist listing
Once you're ready and have everything prepared, the next step is to create a Craigslist listing for your junk vehicle. Craigslist has a ton of categories, and you want to make sure that you choose the right location to post the vehicle, so you get exposed to the right people.
To get started, click on the "post to classifieds" button. Then, you need to find the right category suitable for posing your junk vehicle. Typically, you'll need to post in the category "cars & trucks – by owner."
Once you're there, the next step is to get started with posting the vehicle's information. You need to write an attractive description that brings people to buy your car, but it's not a lie. In other words, you got to be upfront about your vehicle's condition and state everything that your vehicle is suffering from so you don't waste your time and the time of people who might be interested in purchasing your car.
Also, remember that we live now in a visual world, meaning having a photo can serve better than 1000 words! Take high-quality photos and use any available iPhone or Samsung to take quality photos during the daytime when the vehicle is most visible.
People are known to navigate through photos more than read through the text, so you have to take full advantage of this feature in Craigslist to boost your chances of getting the maximum profit out of your junk vehicle.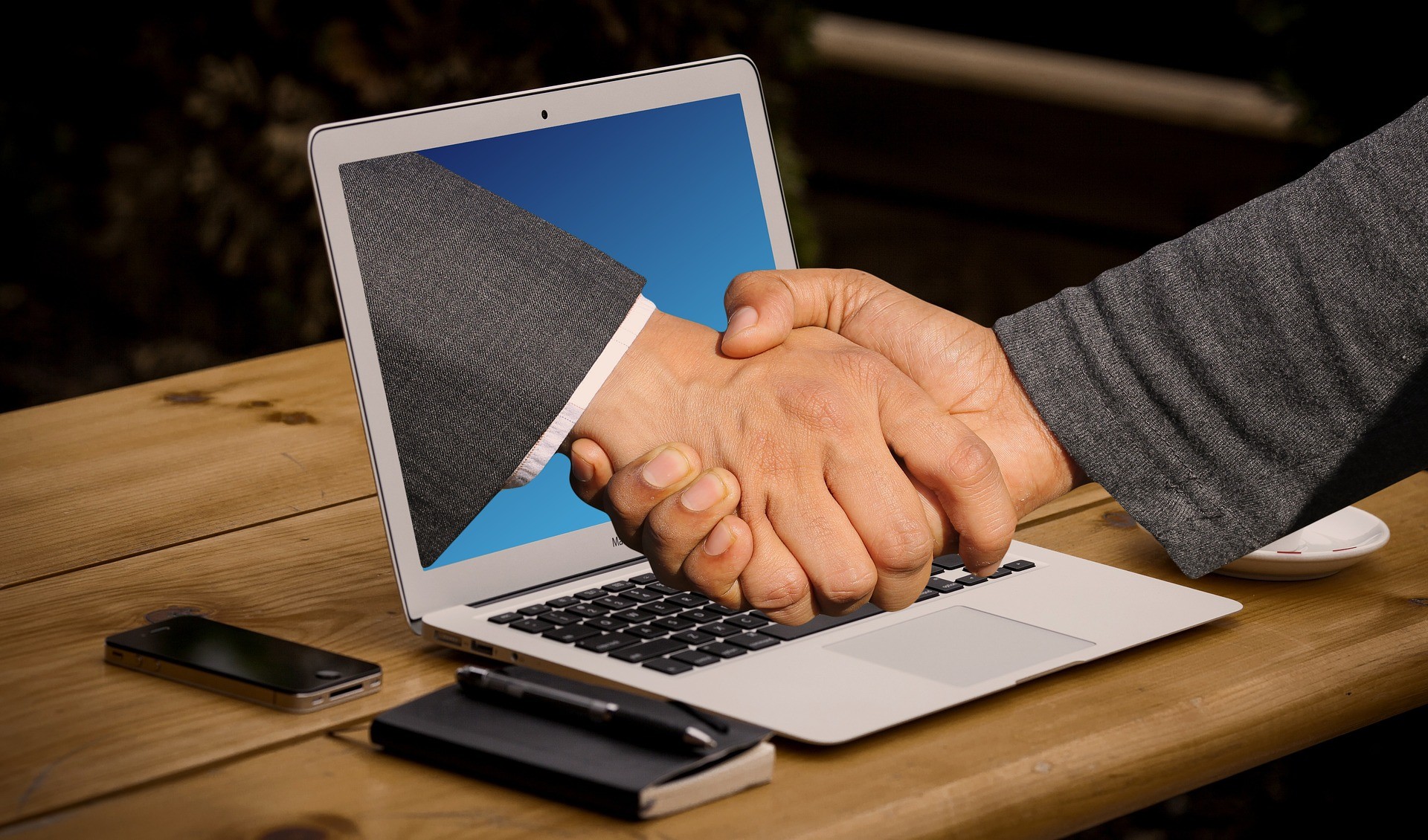 4.    Put your asked price
Once you finish writing the description and posting the photos, the next step is to identify the asked price. You must be careful and wise about how much you can ask for this vehicle. You need to keep in mind that your vehicle is junk and it's n very good condition plus, you want to ensure that you are also getting paid well for this car.
Therefore, it's critical that you leave room for negotiation and post a price that's not very low and at the same time that's not very high where you can't have any room for negotiation. You can start by checking the other posts from other people posting similar vehicles, which can give you a sense of how much you ask for your car.
If you want to get your vehicle gone fast, you should drop the price slightly lower than other people posting similar vehicles. Of course, if you're trying to sell a junk car, the room for dropping your price might not be that big, and that's where you have to be mindful of how long you want to wait to sell your car and how much money you want to get out of it.
5.    Be prepared to negotiate
As we indicated, you need to post your vehicle at a price you can negotiate. The customer will wait to accept your price; if they do, this should be a red flag that you should walk away from.
More specifically, it's known that people who purchase things from Craigslist or these classified websites are more into negotiation. They're going only to accept the immediate price because this is the room for them to find the best deal and buy the best thing that serves their needs. Some automotive experts indicated that some scammers might show that they're willing to pay you whatever you're asking for and even more than what you're asking for if you give them the deal. This could be a huge red flag that you need to be careful about.
Once you get in touch with their potential buyer, you need to show them that you're willing to drop the price and have a deal that works for both of you, but at the same time, you don't want to drop the price a lot, or you can't make any money and lose the value of your vehicle.
You must be very upfront about your car's condition and highlight everything wrong in the car. The more you hide from the buyer, the more conventional you have once you meet with the buyer at the pickup time.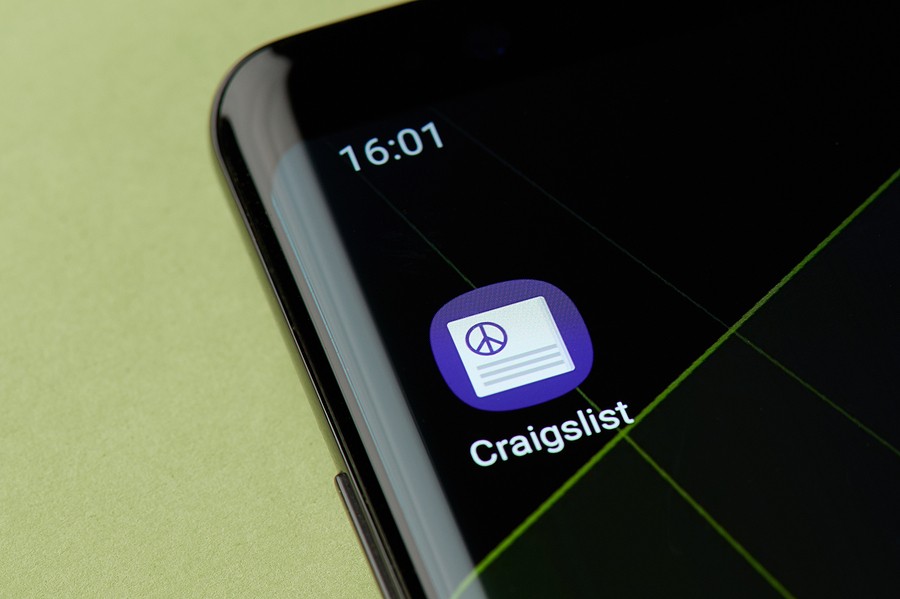 6.    Wrap up the deal
If the buyer is happy with the deal and you're OK with it, the next step is to sign the required paperwork depending on the requirements in your state. This way, you finalize the deal and decide on a pickup time and location.
Before you move into your life, you must remove any personal belongings from the vehicle. The more we own our vehicles, the more they turn like our own homes, and that's why you'll be surprised by how much important paperwork you'll find in the vehicle and how many items you've been looking for for a long time in the car.
One thing to consider is that if your vehicle doesn't have a title which is a critical people work in car sales, you need to understand what needs to be done. Some additional steps might need to be taken at the DMV so you make sure that the ownership is transferred properly.
Some people prefer to get a title replacement from their local DMV office rather than deal with the hassle of the paperwork after selling this vehicle. This could be an option for you, but you could understand the fees and the potential timeline for obtaining a title replacement from your local DMV office.
There are some important items you want to avoid getting into the wrong hands, and you never know what people can do with these items. Therefore, you must take the time to clean the vehicle and ensure that you don't leave anything important inside it.
7.    Get your car out of your property
At the pickup time, you must ensure that you're getting rid of your vehicle and removing it safely from your property. Because you don't want to deal with any complications that have to do with the vehicle's condition shortly. You also don't want to keep something you don't own on your private property.
Sometimes the potential future buyer might not be willing to remove the vehicle, especially if it's not in good condition. In that case, you should work with a towing service to remove the vehicle from your property and drop it off by the buyer.
If that's what you agreed on, you need to negotiate with the buyer about the towing service costs and make sure that you are discussing it before surprising him at the pickup time that he needs to take care of it or before you take care of it and not account for it when you post your vehicle's price.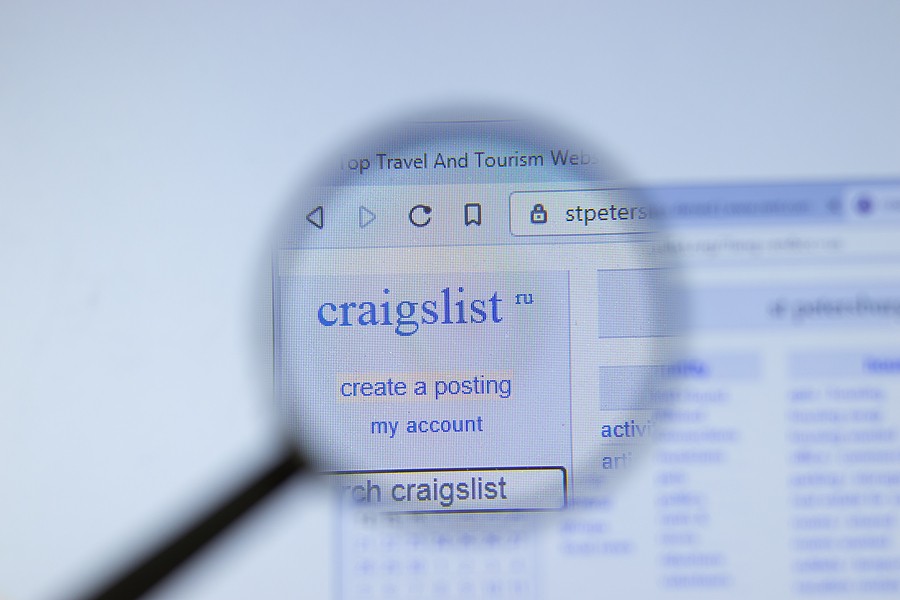 Final thoughts
Craigslist can be an amazing place to sell your old vehicle, even if it's junk. The process is simple, and you can get exposed to many people who might be interested in purchasing your car. This article walked you through the most recent step-by-step process of selling a junk car on Craigslist. The process involves preparing the vehicle, will sing the value, negotiating the price, and finalizing the deal before removing the vehicle from your property.
If you still think it's not worth your time and effort hassling on Craigslist to find a potential buyer for your junk vehicle, Cash Cars Buyer has your back! All you need to do is to call our team at 773-791-4363. You'll find an instant and immediate offer provided to you with the maximum amount of money paid for junk vehicles in your area!