Here's how to prepare your car for spring:
Replace your winter tires
Check the tire pressure
Check the tire condition
Inspect the windshield wipers
Check the battery
Remove dirt from undercarriage
Change your oil
Check the windshield wiper fluid
Consider other maintenance
Perform an overall inspection
Your vehicle went through a lot during the winter season, starting from the tires to the different components inside your car. The winter season is harsh, and it gets your vehicle to a point where you have to be inspected completely after this season is over.
With the spring season approaching, it is time to focus on what to expect in your car and how to get it ready for the spring season. But, of course, there are many things that you should focus on, and some of them might be a higher priority than others.
This article will provide you with ten simple tips on "how to prepare your car for Spring?" Read on for more details and avoid dealing with major complications in your vehicle while enjoying your spring ride!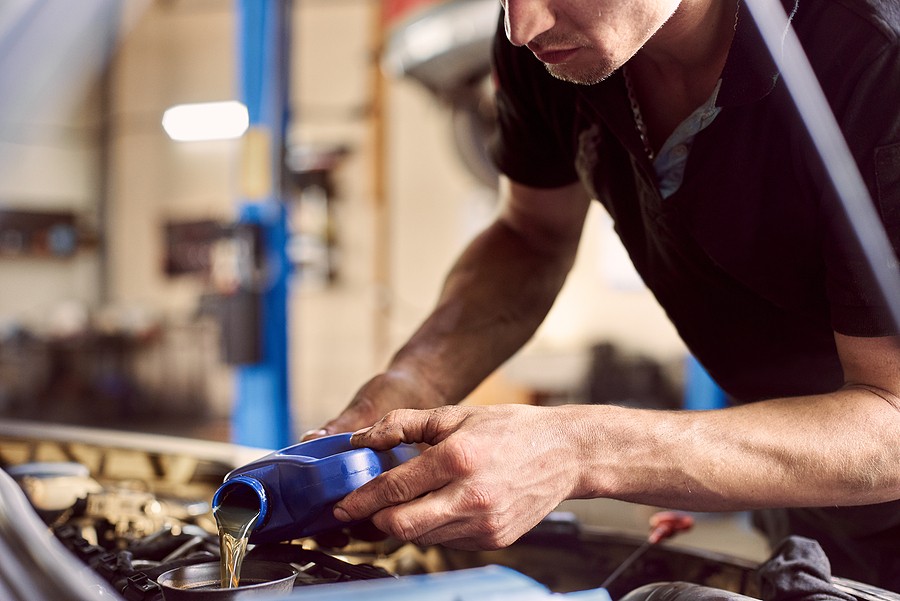 How to prepare your car for spring? 10 simple tips!
After the winter season finishes and as you head towards the spring season, it is a perfect time to look at some of your vehicle components and get them inspected before heading for any rides in the spring season, especially if you're planning for a road trip.
While there are many components in your vehicle that you will be focusing on and you should keep an eye for, there are 10 things that you should do immediately after the winter season is over and before you head to the spring season:
1.    Replace your winter tires
The first and most important thing you must do is replace your winter tires. This is not applicable for every driver because if you're using all-season tires, you don't have to worry about it, and you can immediately skip to the following tips.
Winter tires are not designed to be used in this spring season. Not because there is no need for it since there's no snow, it is because these tires might get damaged and conditions that are not designed for.
Therefore, remove these winter tires and store them properly to avoid damaging them as the waiting for the next winter season. There are plenty of recommendations on what exactly you have to do when storing your winter tires which are beyond the scope of this article.
2.    Check the tire pressure
If you are not using winter tires or switching to your regular tires, the first thing you have to do is inspect the tire pressure. Over the winter season, a lot of pressure and many challenges face your tires. So it is a perfect time now to inspect the tire pressure and ensure that it's within the recommendations in their vehicle's owner's manual.
If you confirm that the tire pressure is not proper for spring, you'll have to adjust it until you achieve the best tire pressure. Remember that when we mention checking the tire pressure, we're not necessarily referring to inflating retired because of a flat tire issue. You need to understand that the tire pressure should be adjusted for every season, especially if you're preparing for the summer season, where the temperature is significantly higher than in the winter.
The air inside the tire expands and shrinks depending on the temperature outside side, so you'll need to do some research and understand how much the tire should be inside your tires for spring season in your area, which can be different from someone else a different region.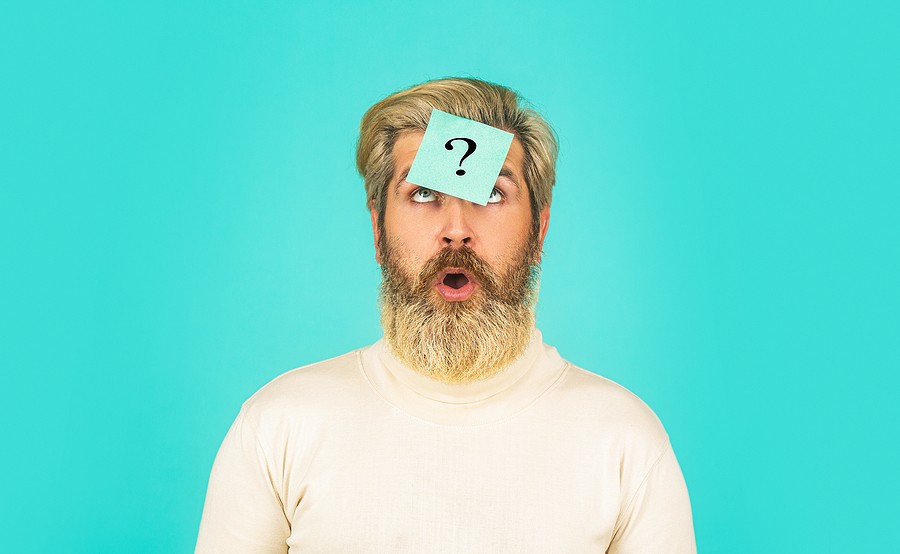 3.    Check the tire condition
You'll have to check the tire pressure and adjust depending on the season, but you'll need to also perform a for inspection to see if there's any sign of a premature tear or wear inside the tires or along the sides.
Any early signs of tire damage can help you prevent catastrophic outcomes or get you involved in major car accidents. But, did you know that tire condition might also inform other car problems?!
For instance, if there is a problem with the suspension system or the steering wheel performance, you might notice some uneven tire wear and tear across the four tires or two on the same axle. Therefore, if you notice anything weird about the tires, you shouldn't stop here, and you shouldn't focus only on replacing that tire.
Instead, you should consult your mechanic and get an idea about what else could be wrong in the car so you can get it fixed before heading to the spring season and dealing with major complications.
4.    Inspect the windshield wipers
After the harsh winter season and all that snow or probably heavy rain, you need to check the windshield wipers and see if they're still in good condition. Some people might be using higher quality windshield wipers which means they don't necessarily have to replace them as spring season starts, but others might not.
Therefore, if you notice any damages or cracks on the rubber component of the windshield or probably the arm itself, consider replacing them and buying new windshield wipers. However, remember that replacing though at first might not be the top priority if your spring does not involve a lot of rain or if you think that you're not going to be engaging the windshield wipers that much.
However, it is a great practice to keep the windshield wipers in good condition because you never know when you will deal with foggy environments or early mornings where you can't see properly informed view and where you must engage the windshield wipers.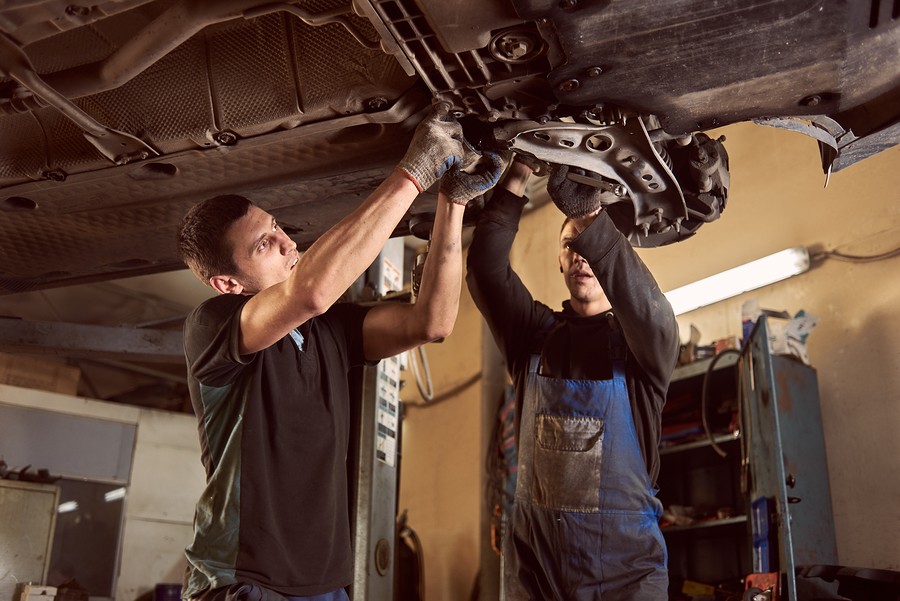 5.    Check the battery
Over the winter season, the battery might be the most susceptible part to car damage. Therefore, it is a great time to check on the battery and see if it has any issues.
Sometimes you might undo able to determine whether you're dealing with a bad battery or not. Many online articles discuss some symptoms indicating that you're due for battery replacement. However, you can also consult your mechanic and have him perform the Thor inspection to check and confirm that the battery doesn't have problems.
You can look at the battery and perform a quick visual inspection. For instance, if you realize that the connections are loose or there are some signs of corrosion or rust, that is an indication that you should check the battery or at least clean this rust to have IT support you properly.
6.    Remove dirt from the undercarriage
Another great practice is to perform a quick clean-up of your vehicle here. Sometimes you might see some degree or other road dirt within your vehicle's carriage. So, remove all of these and ensure that the wheels and all other components do not have any dirt because any foreign object might impact the quality of your parts and might lead to some problems that could start small and then evolve significantly.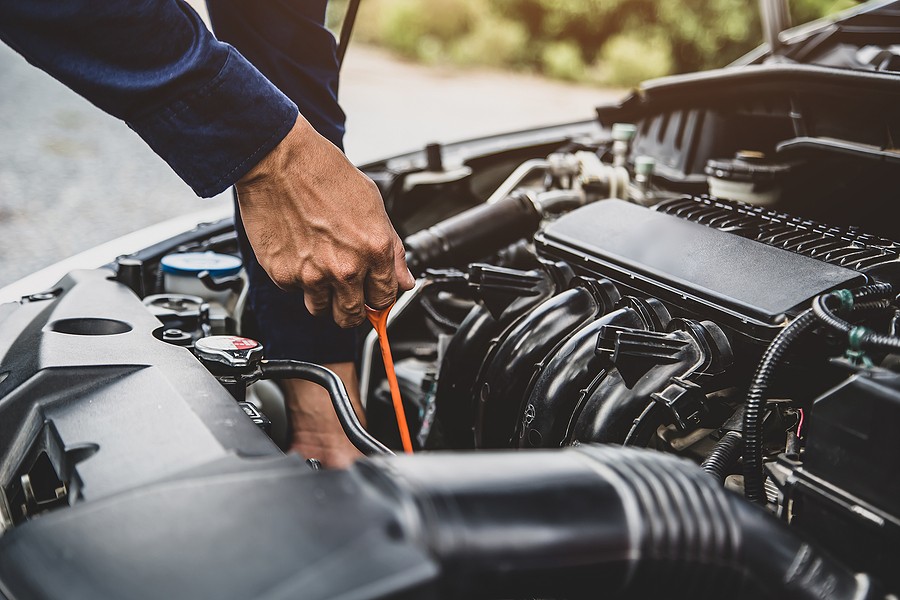 7.    Change your oil
An oil change is essential maintenance that you must check for right after the winter season. Even if your vehicle is not due for an oil change, if the time for the next oil change is very soon, it doesn't hurt to be proactive about it and change that winter oil
Oil is extremely important for your vehicle because it provides the effective lubrication needed for your engine to prevent overheating. Therefore, you should not delay oil changes because you can deal with catastrophic outcomes that could cost you the entire engine in no time.
You might want to also explore the different types of oils before the oil change. For example, come if your vehicle is compatible with synthetic oil, you can't take advantage of using that more expensive oil to avoid frequent oil changes, so you don't forget about it. However, you need to confirm with your mechanic that your vehicle is ready for this type of oil because if you're using the wrong oil, you can deal with other complications that are more complicated than ignoring or forgetting about the oil changes.
8.    Check the windshield wiper fluid
While we mentioned you should focus on checking the windshield wipers, you also have to check on the windshield wiper fluid. The wipers will not be effective if you don't have enough wiper fluids, and the good news is that your vehicle will show you a warning light indicating that you need a wiper fluid.
When choosing the next windshield wiper fluid, consider exploring the different qualities in different types. For example, a specific windshield wiper fluid is designated for summer, and one is designated for the winter season. Some others are all-season types of windshield wiper fluids. Check what works for you and try to see if it makes a difference, especially if you're driving in areas that will involve a lot of windshield engagement.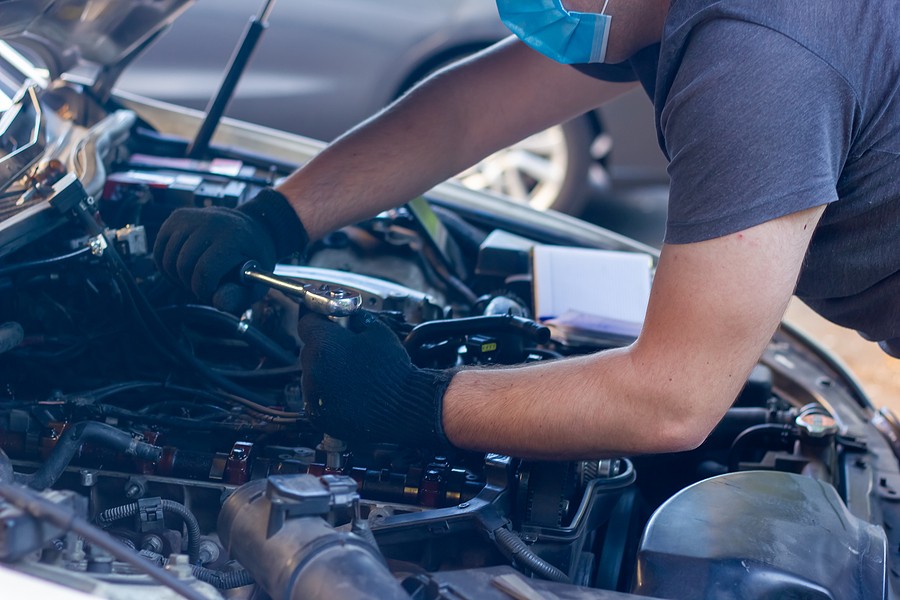 9.    Consider other maintenance
Even if your vehicle is not due for any other maintenance now, it is a great time to check on your vehicle owner's manual for things you might have forgotten about. For example, you can check if it's the time for a tire rotation or probably brakes fluid changes.
Many drivers might miss important stuff that they think will not go wrong. For example, they could focus only on common things like oil changes but forget about critical items like checking on their transmission. Therefore, you got to treat your vehicle properly and consider all types of maintenance as required.
10.  Perform an overall inspection
If you're unclear about your vehicles' maintenance, you can always perform a quick overall inspection. Then, your mechanic will be able to determine what's needed and when it's the right time for it.
Sometimes your vehicle might have certain problems requiring certain maintenance before the due date. For instance, if the brakes need brake pad replacement and it's not the time for them, but your mechanic thinks they're not in good condition, you have to do so immediately.
Therefore, spending a little bit and overall car inspection helps avoid major complications that could cost you thousands of dollars here. In addition, if you detect the problem early, you can get it fixed without needing parts replacements in most scenarios and without spending so much money on the repair.
Final thoughts
With the spring season heading, it is a perfect time to learn how to prepare your car for spring. This article provided you with ten simple tips on getting your vehicle ready for the spring season and eliminating all the challenges that your vehicle faced during the last winter season.
If you realize that your car has a lot of problems to take care of, it might be a good time to evaluate whether you should sell it instead and buy a better vehicle that serves you for the entire spring season without any issues.
Are you looking to sell a broken car? Cash cars buyer is always here to help you! Whether your car is in good condition or is completely damaged, there is always an offer for you!
Cash Cars Buyer is one of the top-rated car removal companies in the nation that guarantees to pay you the top dollars and provide you with free towing despite your living location around the United States.
Our process is very straightforward and doesn't take more than a couple of days to get your car removed safely and for the most money.
All it takes you is to:
Describe your car's type and condition
Receive our instant free quote
Accept the quote
Get your car removed and receive your cash payment on the spot!
To learn more about our process and our team, you can reach out to us by calling us at (773) 791-4363 or visiting our home page and clicking on the free instant online offer.