HOW DOES CORONAVIRUS AFFECT CAR SALES? When it comes to coronavirus and cars, here is all that you need to know.
The spread of the coronavirus affected all life aspects, especially after the World Health Organization declared that COVID-19 is a global pandemic. Things got even more challenging after President Trump announced a national emergency, Amid COVID-19.
Aside from the significant effect of the coronavirus on health and health care agencies, the virus caused a significant impact on the world's industry, let alone the automaking industry.
Many companies had to close, others had to work from home, and many workers lost their jobs.
With the calls for more social distancing and avoiding public transit, many people have questions like: is it an excellent time to buy a car during coronavirus? How does coronavirus affect car sales and deals? Will there be a shortage of car parts supplies? Is it safe to buy a vehicle during coronavirus? And much more.
In this article, we did a comprehensive research on the most frequently asked questions about coronavirus effect on the car industry and car making. We also researched the best advice to answer each question from analysts and experts.
Did Coronavirus Affect Car Market? Will Car Dealership Shut Down?
Many states had to shelter-in-place or completely shut down to reduce the spread of COVID-19 and flatten the curve. As a result, only "essential" businesses were allowed to remain open while "nonessential" activities were forced to close to limit the crowd.
With that in mind, many dealerships closed their showroom while keeping their operating rooms open.
Although we have not yet felt the impact of coronavirus on the automaker and car market, experts expect a decline in sales and slow in production, especially after the closure of many plants.
Will The Coronavirus Cause A Shortage in Cain Supplies?
Experts expect that the coronavirus can affect car making in different ways:
Plant closure can affect the production of vehicles and, therefore, slow down the 2021 models.
With people working from home and nervous from social gatherings, less demand is expected.
Shortage in parts supplies from impacted countries (e.g., China, Korea, and Italy)
Shortage in supplies from trade partners who depend on affected countries for their many of their basics, including bolts, nuts, and others.
What Is The Impact Of Auto Plant Closure Amid COVID-19?
Coronavirus affected many industries and forced a lot to close. Carmakers in many parts of the world decided either to close or to slow down their production. We are unclear to expect the real overall impact of plant closure, however.
The Center of Automotive Research CAR mentioned that if auto plants closed for one week, experts expect a significant loss in jobs, $7.3 billion lost in earnings, and a $2 billion reduction in governmental tax from personal income.
Here are some of the latest news about pants closure due to coronavirus:
Many factories in Asia got disturbed and decided to close temporarily.
Carmakers in Europe announced closure including

Fiat Chrysler Automobiles (FCA)
BMW
Volkswagen
Ford
Renault

Japan and Korea experienced distribution in their plants as well, where Korean Hyundai decided to shut down Ulsan
China experienced the steepest drop in car production in the year as it is the epicenter of coronavirus spread. Auto Making was shut down since January 2020.
Many of the United States auto plants had plant halt or closure including:

Fiat Chrysler Automobiles
Sixty-day closure for Honda
Two-day shutdown for Toyota
Shutdown for all Nissan's U.S. plants
Manufacturing operation suspension for Subaru in Indiana
Production suspension for GM
Reduction in the workforce from 10,000 to 2,500 in electric vehicle manufacturing
Will There Be a Shortage in Car Parts Due To Coronavirus, Especially from China?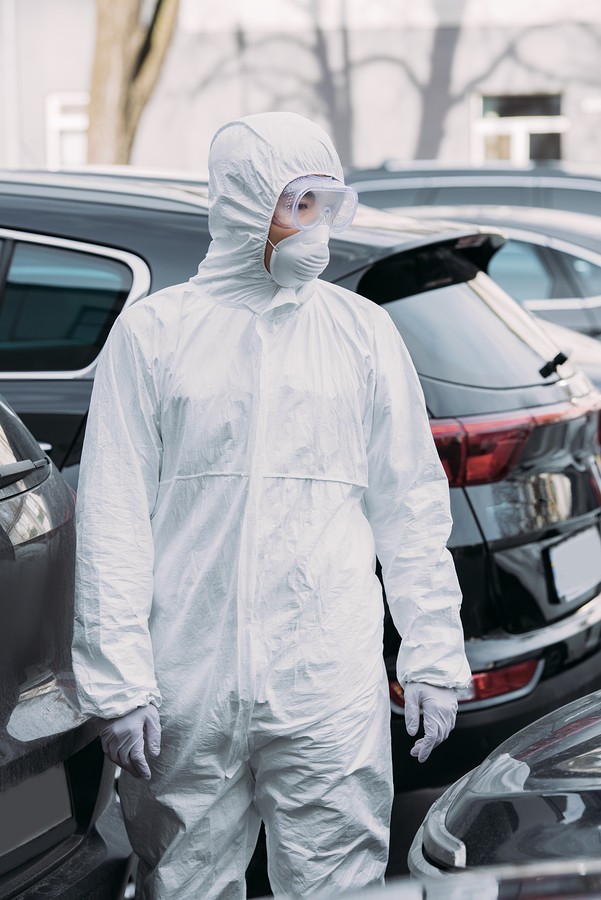 When it comes to car production, it is hard to say that a car is produced in one country. Car production is a global collaborative exercise.
For example, if a car is assembled in the U.S., it does not mean that all parts are created in the U.S. In fact, a significant portion of car parts comes from countries worldwide.
Since China is the epicenter of the virus and with the auto plants shutdown, an impact is expected on the U.S sales and production of cars.
According to the Center of Automotive Research (CAR), $17 billion were the total cost of last year's parts imported from China.
According to the United States International Trade Commission, about 10% of last year's imported auto parts were from China, and it cost $14.2 billion. Moreover, the U.S. imported about 5% of Chinese-made tires, which cost about $7.9 billion.
Although Chinese auto plants started back to operate, about 20-30% of their workers did not resume working yet.
Many automakers are already struggling, including GM, Honda, and Hyundai. The slowdown in production and importing affects car making as factories are not prepared for this shortage. In many cases, imported car parts go right to assembly as they enter the factory.
Will New 2021 Models Be Delayed? Will the Coronavirus Delay Auto Shows?
With the many auto plant closures and factory distributions, it is most likely that new 2021 models could be delayed.
Many auto shows events have already been delayed, especially the ones proposed to happen this Spring. Here is a list of the auto events and shows that will be either delayed or canceled:
The World Congress in Barcelona
Frankfurt's light and Building Fair
Geneva Motor Show – they did not decide to cancel the annual event yet, but they are watching the coronavirus spread and monitoring the situation very carefully.
New York International Auto Show is postponed till late August, although it was planned to happen in April
North American International Auto Show in Detroit might be delayed, and it is proposed to occur in June. This show might also be affected depending on the situation of COVID-19 closures.
Is it True That COVID-19 Will "Slam" 2020 Car Sales?
Again, it might be too early to feel the effect of coronavirus on cars and car sales. However, experts are forecasting a 2.5% drop in the 2020 global car sale.
The effect of COVID-19 on carmakers and car sales is already started to show on China's automaking companies. According to the China Passenger Car Association, in the first half of February only, vehicles' sales dropped by 92%.
Since the coronavirus outbreak will hit all automaking companies, experts are investigating which companies are more vulnerable?
With the factories shut down and many automakers slow down their operation, all car companies got affected; however, the effect was much more severe on a group of them.
Nissan's headquarter is in Wuhan, and you can imagine the level of delays and impact of coronavirus on this company. Similarly, Hyundai depends heavily on significant parts imported from China.
Keep in mind that China started to report a smaller number of cases infected by COVID-19, meaning that people began to go back to a healthy life. Nissan might show a quicker recovery as compared to other companies.
In addition to the slow supply of Chinese parts, many auto companies were forced to use air freight instead of ships for importing and exporting. Using air freight is much more expensive than using ships, which can add up on the total costs of the vehicles.
Should I Be Concerned About Cars Made in Korea of China?
This question can be related to chain supplies or health concerns.
From car making and chain supplies standpoint, there are fewer models wholly made in China or Korea for the U.S.
2020 Buick Envision depends heavily on the international amount. Similarly, Kia and Korean depend on quantities from Korea; however, many of their models are manufactured in the U.S.
It is also important to mention that there are many parts supplies come from other severely impacted countries. For example, the 2020 Jeep Renegade and 2020 Fiat 500X heavily depend on quantities from Italy. Therefore, the coronavirus impact on car-making does not necessarily depend on supplies from China or Korea.
From a health standpoint, many people might think that imported parts from China or Korea can carry the virus with it. Although the CDC mentioned that the virus could survive on contaminated surfaces, it is unlikely that they can endure the trip from other countries to the costumers (see the question below for more details).
Can the Coronavirus Survive on Car Parts Imported from Other Countries?
According to the CDC, the primary coronavirus source is the droplets coming out with the sick person's cough or sneeze. These droplets can contaminate commonly touched surfaces. The CDC mentioned that there is a potential for coronavirus transmission from contaminated surfaces.
The CDC says: "In general, because of poor survivability of these coronaviruses on surfaces, there is likely shallow risk of spread from products or packaging that are shipped over days or weeks at ambient temperatures,"
Imported car parts need weeks if not months to get to the U.S, and it is most likely that the virus can not survive the long trip, and there should be no fear of getting the coronavirus from car parts imported from impacted countries.
Should I Avoid Buying Cars with Parts Imported from Outside America?
Again, this question can come from different perspectives: car making supply chain, existing car repair, and getting impacted by the coronavirus from the imported parts.
If you are concerned about buying a new car from outside the U.S., there is a potential shortage of car parts, and this will affect carmakers, not costumers. Even if you decided to buy a car with parts made outside of the U.S., if there is a shortage, you will not find a vehicle on sale at all.
If you are concerned about your replacing parts in your existing car, then that is a different story. The shortage of international supply might affect you. It might be a good idea to check for parts replacing at this point before things get worse, and the amount gets more scarce.
Finally, some workers in one of the U.S. car assembly factories might be concerned about getting impacted by the coronavirus on contaminated parts. First, there is expected to be a level of precaution from the company itself on disinfecting and cleaning imported parts. Second, as mentioned in the previous question, it is doubtful that the virus can survive the trip from other countries to the U.S as the journey takes weeks or sometimes months (see the problem "Can the Coronavirus Survive on Car Parts Imported from Other Countries?" for more details.
Are Car Prices Dropping Due to Coronavirus? How will Coronavirus Affect Car Sales?
When it comes to coronavirus and car sales, experts have mixed opinions. Some experts think that it is too early to judge, especially with the considerable uncertainty on COVID-19 impacts. Other experts believe it might be a great time to shop for a new car and there will be many car deals.
As many plants shut down and many slow down their production, there might be a shortage in the supply chain. We might not know exactly until the impacts reported. Therefore, car prices dropping might depend on the production source and parts sources.
On the other hand, some experts believe that there will be many coronavirus car deals, and prices will go down due to coronavirus.
Many companies have already started some offers:
Hyundai, Genesis, Ford, and GM proposed initial payment flexibilities on new cars. They also suggested plans for existing owners' payments whose job got affected by the coronavirus.
Experts say that coronavirus impact on car sales will keep 2020 as strong as other years. As many companies expect costumers will fear to come to showrooms, it might be a good idea to buy a car during COVID-19.
Make sure to buy smart with or without the virus. Follow the experts' guidelines on intelligent car buying, including:
Check multiple dealers before purchasing the car.
Negotiate the prices
Take advantage of existing car deals
Think of selling your junk car, so you have cash in hand
Review existing resources and find companies that connect buyers with costumers, which can save you lots of money.
Should I Buy or Lease During Coronavirus
The decision to buy or lease a car depends and varies from person to person. You need to consider the number of miles you are driving and compare it with the lease price. There are many resources online that can help you decide between buying or releasing despite the spread of the virus.
Can I Take Uber of Lyft During Coronavirus?
As many states requested to increase the social distancing to flatten the curve of the coronavirus, it is recommended to avoid public transportation. Although Uber and Lyft might not necessarily be public transportation, the shared and carpool programs allow for more person-to-person interaction.
As a result, Uber and Lyft announced suspending shared and pooled rides. On one of their tweets, Uber says: "To flatten the curve of community spread in the cities we serve, we are suspending our Pool option in the US, Canada, London, and Paris." Similarly, Lyft also tweeted that "is pausing Shared rides across all markets. The health and safety of the Lyft community is our top priority, and we're dedicated to doing what we can to slow the spread of COVID-19. We will continue to monitor the situation closely and base our actions on official guidance."
Even if you are not going to share rides or fairs with other people, it is vital to keep in mind that different people took the car right before you, and this will cause a risk of exposure to surfaces that might be contaminated with the virus. If you had no other choice, follow the CDC's guidelines when getting into and off the car.
Is It a Good Time to Buy a Car During Coronavirus?
Many people are wondering about buying a car during coronavirus. Is it an excellent time to buy it?
Experts recommend that you don't let the fear keeps you away from car buying during coronavirus, a car that you like and can afford.
As you know by now, states and authorities ordered for social distancing to reduce person-to-person interaction and to flatten the curve of coronavirus spread. With that in mind, health administrative discourage public transit. Many non-car owners who still go to work might need to buy a new car.
On the other hand, the pandemic effect did not only affect health care, but it also affected many, if not most, of the U.S. businesses. Many employers might layoff some of their employees. If you think that your employer might do so, you need to think about keeping some cash on hand and not to put yourself in loans and monthly car payments. Therefore, you might need to wait a month or two before deciding to buy a new car.
If you decided to go with car buying, you must not risk your health for any reason, and make sure to follow the CDC's guidelines and seek medical advice to prevent the disease spread.
Finally, remember that many states ordered nonessential business closure, and some of the dealerships might have more guidance online that you need to review before you go.
Is It Safe to Take My Car to a Dealer or a Body Shop for Services?
Many states issued a shelter-in-place and required "nonessential businesses" to close. Auto repair is considered an essential business since cars are the primary source of commute in the U.S.
It is a good idea to get your car fixed during the coronavirus, especially with people avoiding public transit to keep social distancing. However, you must follow the CDC's guidelines and treat the body shop or the dealer as any open space.
Some of the things you can do are wipe the car before you leave the facility. Make sure to disinfect the common touched spaces like car doors, keys, and steering wheels.
People might think of fixing their car problems on their own. It is a good idea if they know how to fix these problems or if the problem is simple enough. However, some newer cars might have more complicated issues, and setting it on your own can make it worse. If your car issues have safety concerns, you should leave it to the professionals.
Are Dealerships Taking Precautions to Prevent the Spread of COVID-19?
Like all other employers in the U.S., car dealerships are taking many precautions to prevent the spread of the coronavirus among costumers and employees. Some of these precautions include:
Sanitize all vehicles inside-and-out.
Sanitize and wipe common touched spaces like car doors, office doors, showroom doors, steering wheels, etc.
Add additional hand sanitizers in multiple office areas.
Add instruction materials to encourage hand washing and keeping hands away from the face.
Limit person-to-person contact by expanding online services.
How Can I Sell My Junk Car During Coronavirus?
Experts expect an increase in cheaper used car buying during COVID-19. With more people avoiding public transportation, they might be thinking of buying their cars. People will also think of saving money and not put themselves in loans or monthly payments. Therefore, there is a higher potential that those people will buy cheaper cars.
That been said, it might be a perfect time for you to sell your junk car during the coronavirus time. However, you must make suitable precautions not to get infected.
Here are some tips to keep in mind if you want to sell your used car during coronavirus:
Keep wipes and hand sanitizers handy.
Wipe the car inside-out
Make sure to disinfect common touching points like door handles, keys, and steering wheel.
If your car needs repair, do not be afraid to go to the body shop and get it fixed before selling. Just follow the CDC's guidelines.
What Steps Should I Take to Protect Myself from Coronavirus When Shopping for a Car?
Coronavirus and car buying is slightly different than other purchases, as it might include test drive and long person-to-person interaction. According to experts' answers in several social media articles and discussions, here is a list of best practices when shopping for a car during coronavirus:
Consider online research: According to the CDC's guidelines, social distancing is one of the primary ways of preventing coronavirus spread. Therefore, it is recommended that you do most of the car shopping online.

Many auto companies expanded their online services from selecting the car till getting all paperwork ready for signature.
Look at the car ranking and reviews for feedback on what should be best for you.
Consider negotiating the price
You can request having the paperwork ready for you to sign and minimize your time in the showroom.
Home delivery options: not all companies provide home delivery service, but many do. For example:

Chevrolet, GMC, Cadillac, and Buick have "Shop. Click. Drive" program where they provide home delivery.
Tesla has "Touchless Delivery" program where you can use your smartphone for all the shopping procedure. Then, you sing the paperwork on the papers left in the car for you, which you can drop later when the salesperson goes.
CarMax and Caravan provide home delivery.
The Caravan has a "Contactless Delivery" program where the salesperson stays in the car while you sign.
Check the dealer's precautions. There is a chance that one of the people working in the dealer is carrying the virus. For example, in a Toyota dealership at Kirkland, one of the employees tested positive for COVID-19. The dealer did a deep clean to the entire store.
Therefore, it is good to check with the dealership what are their precautions. Some companies send emails and post on social media what they do. For example, Toyota posted: "Our 1,500 Toyota and Lexus dealerships across the U.S. are taking extra steps to ensure the safety and security of our customers and their employees."
Wash Your Hands and Do Not Touch Your Face. Although this became common sense, it is crucial to follow the CDC's guidelines and disinfect your hands, stay away from people, cover your sneeze and cough, and avoid touching your face in public.
Ask to disinfect frequent touchpoints and be ready to do it yourself. It is essential to treat the vehicle as any public place and consider that a sick person might take the car test drive before you. Wipe it yourself if needed, and make sure to disinfect the keys and key fobs.
If you decided to disinfect the vehicle yourself, make sure to test the disinfection before putting it on fabric to avoid damaging it.
When buying a car from a private person, assume that it was never disinfected and insist on seeing it cleaned.
Some companies require that a representative accompany you during the test drive. If that is the case, make sure to keep windows open, cover your cough and sneeze, and follow the CDC's recommendations.
No Hand Shaking. It has been the convention of finishing the car deal by shaking hands. However, consider not to shake hands to avoid the transmission of the virus from you or to you. If it happened and you shake hands, make sure not to touch your face and to disinfect or wash your hands.
How Can I Disinfect My Car from Coronavirus?
Whether if it is your new car or existing car, it is essential to keep it clean from coronavirus in case a sick person was in it. There are many published tips on how to clean my car from coronavirus, and below are some recommendations:
Bleach: bleach is known to remove viruses from surfaces. Consider using bleach to clean the keys, key fobs, and other plastic surfaces in the car. It is not recommended to use bleach for cleaning steering wheels or rear-view mirrors.
Dishwashing soap: some people think that only alcohol-based products and sanitizers are the most effective for cleaning coronavirus. However, dishwashing soap and other soaps products prove to be more productive. Therefore, clean the car interior using good soap like Dial, for example. Or you can use detergent-based auto cleaning products.
Leather conditioner: leather conditioners have surfactants that can neutralize the coronavirus outer layer.
Makeup removal: some people found it useful to clean car leather surfaces with makeup removals as it contains moisturizers that can make leather soft.
How Will Auto Companies Help in the Coronavirus Crisis?
Many auto companies are exploring different ways to help the world fight the coronavirus.
For example, Ford, GM, and Tesla are studying the potential of making more ventilators in their facilities.
Other European auto companies like Fiat and Ferrari are exploring the potential of medical equipment manufacturers in their facilities.
The question remains, how easy is it to retool their factories from car making into medical equipment and ventilators making?
This effort is like business efforts during World War II when they focused many of their production to supply wartime.
Will Gas Stations Close During Coronavirus?
Although many businesses closed during coronavirus due to shelter-in-place or lockdowns, gas stations will NOT be closed. Gas stations are considered essential business since cars are the primary means of transportation in the U.S.
Will Gas Price Drop During Coronavirus?
Gas prices dropped significantly during the coronavirus period.
According to AAA, more than two-thirds of the United States experienced at least double-digit price decrease during COVID-19.
With more people working from home, less demand for gas is expected. Therefore, it might be a perfect time for you to fill your car gas during coronavirus period.
Gas price is expected to rise back closer to summer period with the hope that the virus will be eliminated as well.
Conclusion
The coronavirus, or what is known as COVID-19, is a challenge. However, a tough time will not last forever. The virus spread affected all businesses, not only health and travel.
The car business might be affected by the coronavirus by a chain supply shortage, delays in new 2021 new cars, cancellations for auto shows, and others.
It might be a good idea to sell your junk car during this period as people try to avoid public transit.
There might be good car deals and drops in car prices during coronavirus; however, one should think about employer's layoff employees and should be caution putting themselves in loads or monthly payments.
Whether you want to buy, sell, lease, or repair a car, you must follow the CDC's guidelines and treat the facilities like any public space.