Your junk car is just sitting there in the driveway and it's time to get rid of it. You're sick of that two-wheeled non running van in the garage.
So, for the junk cars that are on your property, it's time to call Cash Cars Buyer, Philadelphia's premier junk car removal company! Whether you live in zip codes 19019, 19099, 19124, 19121, 19127, 19131, 19136, 19144 and more, we will come to you to buy your car FAST!
We offer cash for junk cars!
We offer top dollar for scrap cars, wrecked cars, damaged cars, cars with no title and more! With over a decade of experience, we love what we do, and treat every car seller like family!
How can I Scrap My Car or Sell My Car in Philadelphia?
If you're selling a junk car or another kind of vehicle here in Pennsylvania you are required to go through a PA car title transfer. But the state of Pennsylvania requires a notary title transfer. What does this mean for you? This means that when you sign your car title, a notary must be present.
You shouldn't have a problem getting a notary to be present during your car title signing. Just make an appointment with a notary. Usually posting/shipping places and banks have notaries.
What if I need A Duplicate Car Title to Sell my Junk Car?
If you need a duplicate car title here in Philadelphia, click here!
Will You Buy My Car if I do not have the Car Title?
We sure do! In fact, we purchase many cars without a car title. We do ask you to prove ownership. This means that you need to have is a picture ID such as a driver's license, your car insurance card, and a valid and current car registration. We work with all kinds of sellers. So, contact us, so we can discuss your particular situation!
We Buy Junk Cars in Your Area- Experienced Junk Car Buyers
Cash Cars Buyer has a nationwide network of car buying agents, who have the experience and knowledge you need for an excellent deal on your car! Instead of you coming to us, we come to you! This makes for a safe, secure and private transaction. So, wherever you are Philadelphia, we will come ready to inspect your junk car and with cash in hand to give to you, FAST!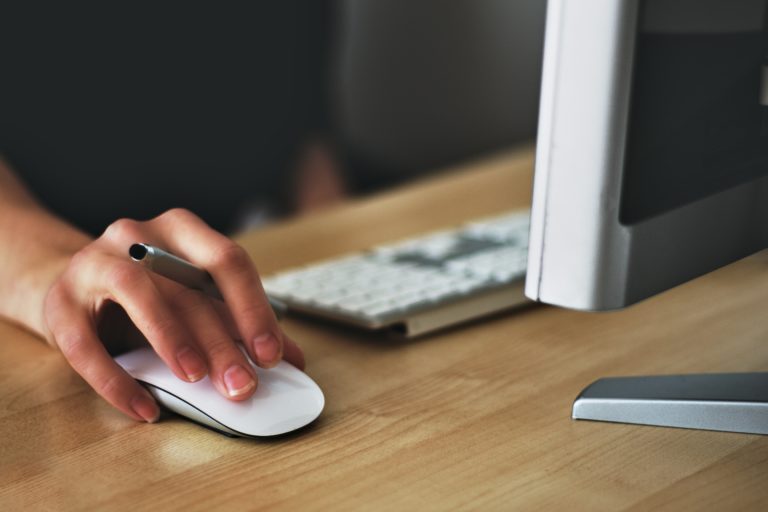 Find the Value of Your Non Running Vehicles- FAST OFFER!
Cash Cars Buyer offers car buyers a great online junk car calculator. All you have to do, is enter your car's information. The more specific you are about your car, the better the offer you will get! Just click here to get that amazing offer, then contact us, so we can ask you a few questions about your junk car!
Can I get $500 for My Damaged Car?
You asking for $500 for your scrap, damaged or wrecked car is not an unreasonable request. But the price you get for your car depends on lots of factors.
First and foremost, you have to let us know the make, model and year of your car. The location and even the trim of your car also plays a role in getting the best and final value for your car. Our junk car online assessor offers you a precise price for your car. The best part about this? You can do it in the comfort of your own home! Click here to use our calculator and get an instant offer!
Where to Junk a Car?
Perhaps you have been thinking of taking your car to a local junkyard. After all, you have a junk car, so why not sell it to a junkyard?
But here is something we would love for you to think about. You call that junkyard and the owner gives you an offer. Then, you like what you hear and then decide to head on down to the junkyard. You even call a company and pay them to tow your car to the junkyard.
Once you get to the junkyard, the owner now tells you that you will get a lot less for your car. This amount differs from the amount you were given on the phone. As you can see, the ole "bait and switch" is in full effect here and this has been used since the beginning of time. "Bait and switch" is also unfair to you and unethical as well.
So, now you have wasted time and even money. You now have to pay to have your car hauled somewhere else.
Cash Cars Buyer cares about our car sellers and we value your time. When you think where to junk a car, think Cash Cars Buyer.
We Are Dedicated and Experienced Junk Car Buyers
Have you been trying to figure out if you have a junk car on your hands? A junk car is a vehicle that costs too much to repair beyond its value, or the car owner's ability to pay. So, if you indeed have a junk car, you have a way to obtain quick cash for it! Just click here to get a precise offer for your junk car NOW!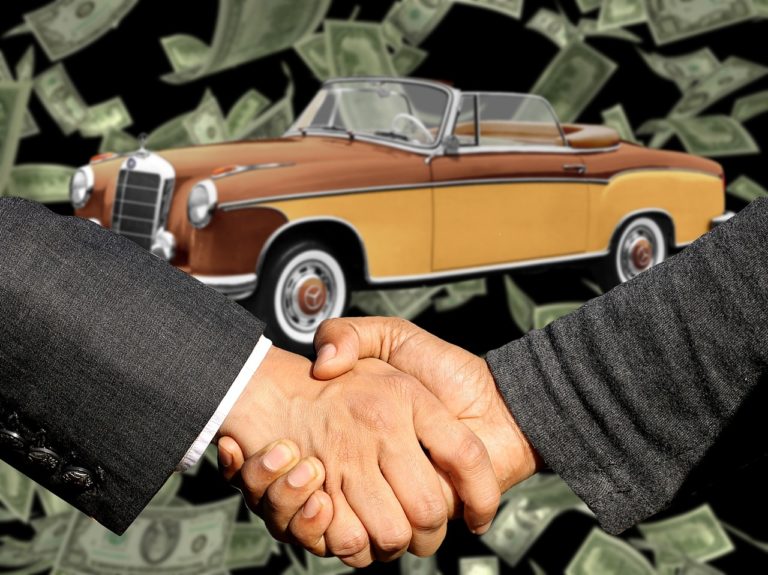 We Buy Junk Cars- FREE TOWING!
Did you head to the hardware store recently, because you have decided to sell your scrap car privately? You have the "for sale" signs and you also have high hopes to get some cool cash in your hands, fast. So, you position your car on your front lawn, or in the front of your home.
You get a few phone calls, but no serious buyers. Since you went to the store to get those "for sale" signs, days, weeks and now even months have passed. Those dreams of quick cash for your junk car are a bit dashed now.
But, wait… all hope is not lost. Just take the "for sale" signs off of that car, and whip out your smart phone and call us! 844-663-7286! We will buy your junk car fast! We even offer FREE TOWING! You read that correctly. We will tow your car off of your property, for free! You don't have to pay us anything.
So, instead of looking for that buyer of your junk car on your own, call Cash Cars Buyer! We're ready to buy your car and tow it away for FREE!
Junk My Car Near Me- Three Easy Steps!
Selling your junk car to Cash Cars Buyer is as easy as one, two three! Check out the three easy steps below!
Get an offer! – Use our online junk car assessor to get an offer for your car!
Accept the offer! – Once you have your offer, you can choose to accept it. You will love it!
Get Cash, FAST! – We will now make an appointment to come to your home or the location of the junk car and perform an in-person inspection! Once all is well, we will put cash in your hands, FAST!
Don't believe it's this easy? Call us so we can prove it to you!
Choose Cash Cars Buyer to get TOP DOLLAR for Your Junk Car!
We know you have choices when it comes to selling your car. You can go to a junkyard, or you can opt to sell it online. You can even choose to sell it privately. But there are some great reasons that you should let Cash Cars Buyer, purchase your junk, wrecked, damaged or scrap car!
We have been in business for over decade!
Forget shady deals and low pay. We offer TOP DOLLAR!
Forget paying for towing; we will haul your car away for free!
As a licensed, insured and bonded company, we don't play games!
Let go of the notion that you have to pay fees. There are no hidden fees with us!
We buy all makes and models of cars! From vans, to sedans… we will buy your old car!
My Car is a Total Loss. What will be my Insurance Payout?
Your car may be a total loss, but there is still hope!  According to guidelines, a car insurer must prepare a complete estimate of the damages. The vehicle owner must then be paid this complete amount.
Whether you choose to fix your car or not, is up to you. This is a personal decision. So, when your car insurance company determines how much they owe, you can call Cash Cars Buyer. Why? Well, we will then pay you the remaining amount of your total loss car, before your car is to be restored.
So, now you as the vehicle owner can receive two payments. The first payment will come from the car insurance company. The second payment comes from us. With both amounts, you can buy another car.
Sometimes it's a good idea to get your car repaired. Sometimes it isn't. Time to someone to talk to about your car that you think is a total loss? Contact Cash Cars Buyer today!
Cash Cars Buyer is here in the "City of Brotherly Love", ready to offer you a cash value that you'll love! So, call us today so we can turn that clunker into quick cash, FAST!
If you're looking to sell car online,
regardless of your car being a junk car, an older car or a car that just doesn't run,
the best choice for you is Cash Cars Buyer. Why you ask?
We provide an instant offer on your car in a matter of minutes! Forget guessing about the amount of money you will get. We provide you with concrete numbers you can plan with!
We don't charge for towing. It's a junk car and you will never have to call and ask for a pickup because that's our job!
You can ask us any question about the process of selling your scrap car. We can direct you to where you need to go, to obtain whatever you need to get, ensuring a smooth sale of your junk vehicle!
With us, you'll get friendly and personal service. We know that selling a car is a private matter and we agree!
There are no hidden fees. Once you sell your car to us, we don't surprise you with money you have to spend. In fact, our services are completely free to you!
The CarMax vs Cash Car Buyers Difference
CarMax is the largest used car retailer in the country.
They also offer cash for all kinds of used cars too!
But there are some differences between CarMax and us:
1. You have to bring your car to CarMax- Cash Cars Buyer offers personal service. You never have to come to us. We come to you!
2. You have to have a title to sell your car to CarMax – Cash Cars Buyer will buy your car even if you have no title. We ask that you have your car registration as well as a picture ID. In many cases, not having the title, is not a problem.
3. You get no instant offer on your car with CarMax- Cash Cars Buyer will provide you with an instant offer on your car! You never have to wonder what your car is worth!
4. Once you agree to the CarMax offer, you'll get a bank draft- Cash Cars Buyer will pay you in cash for your car. We will never give you a check and ask you to deposit it and wait 3 to 5 or even 10 business days for the funds to clear! We deal in cold hard cash.
5. Your selling experience is a private one – CarMax is filled with people and in that car store, you are bound to have folks eavesdropping on your conversations. Sell your car privately!
So, get your instant offer and connect with us for a cash offer that you'll love! 844-663-7286!
We know you have choices when it comes to selling your car. You can choose a famous platform such as eBay Motors to sell your car on.
you can even sell your car privately.
But when it comes to a quick, easy and private sell of your junk car, just sell it to us! We are Cash Cars Buyer, Philadelphia's reputable junk car buyers!