The time has come to part ways with that junk car in your driveway. Forget the hassles of junkyards and towing it there. Leave behind the private selling of that scrap car. There's a business that is in the business of paying you TOP DOLLAR for that heap of metal headache!
Cash Cars Buyer is your only junk car buying company offering you the best service here in Danbury, CT!
Our service is as beautiful as a sail on Candlewood Lake! Our agents are as delightful as a stroll through the Danbury Railway Museum! So, let us buy that car from you, and pay TOP DOLLAR for it!
From free removal, to no hidden fees, you will be able to sell your car, and still be able to take in a performance at the Ives Concert Park!
Just type in your car's specs using our online junk car assessor, and watch as it generates an INSTANT OFFER for you in seconds!  Get cash for junk cars, NOW!
Local Junk Car Buyers Offering TOP DOLLAR to You!
Whether you live in zip code 06810, 06811, 06813, 06814, 06816 or 06817, we can come to you, rather than asking you to come to us!
We have a network of junk car buying professionals that spans from north to south, and from east to west! This means, that in many cases, once you contact us, we can come to you, the very same day!
Additionally, our agents are friendly, understanding, respectful of your junk car needs and knowledgeable about the junk car buying business. You won't find better car buying experts than ours!
So, begin the process of selling your car, buy offering your car's details inside of our junk car assessor. Then, connect with us, so we can ask you some additional questions. We will then make you an offer and if you accept it make plans to inspect your car and help you welcome some wonderful cash into your life!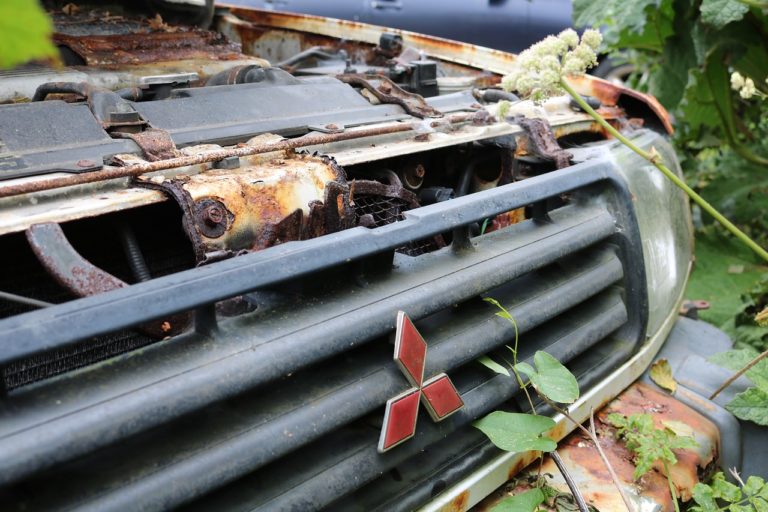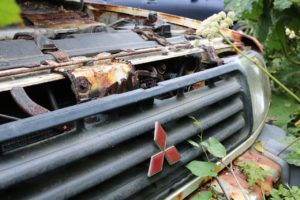 Junk Your Car- Get Paid in Three Simple Steps!
Care to know how easy it is to junk your car? We have a three-step method that is easy, quick and simple!
Enter your car's details in our junk car calculator. Once you decide to sell your car, you can get an INSTANT OFFER using our junk car calculator! Feel free to use it from the privacy of your own home or office!
Accept your offer. Once you have your offer, you now can take your time accepting it. Just know that we pay the most money for junk cars. No one beats our prices. No one!
Get paid fast! Once you agree to the offer, we will make plans to come to your location. There, we will inspect your car. Then when all is well and you're happy, we will put cash in your hands, FAST!
How Much Money Can I Get if I Sell My Junk Car Online?
That's great question, with the answer depending on lots of factors. When selling online, your junk car ad has to stand out from the "sea of other online junk car ads".
With just one look at Facebook, Twitter and even Craigslist, you'll quickly see that your car isn't the only one being sold!
Selling online requires that you have pictures with your junk car ad. Don't forget that crafty description you have to write too!
Then you have to sift through the scammers, and semi-serious car buyers from the comment sections too.
So, you've probably gathered that selling a junk car online, is a huge undertaking. You have to put in lots of work and keep that junk car ad updated.
Instead of all that comes with selling a car online, just come to Cash Cars Buyer. We don't need 50 pictures of your car. We don't even need a description of your car.
We just need you to fill in the blanks about your car inside of our junk car evaluator. Once you do that, you can call us, so we can ask some more questions about your car. In doing this, we are able to offer you TOP DOLLAR, FAST! That's a perk that Facebook, Craigslist and Twitter just don't offer!
Selling a Junk Car Fast- No Hidden Fees!
We know you want to sell your car fast and we're here to help! Check out a few items that the state of Connecticut wants you to take care of first.
Be sure that you fill out and sign the reverse side of the Certificate of Title. Once you do, give it to the new owner. You also have to hand over a Bill of Sale (form H-31).
Make a copy of your Bill of Sale, and put it somewhere safe for your records.
Be sure to remove the plates from your junk car and put them somewhere safe too.
Need a replacement car title? Click here!
Now that you have some idea of what Connecticut needs from you, we here at Cash Cars Buyer congratulate you! We thank all of our valued junk car sellers for getting and filling out all required paperwork. When you do, it makes for the best car selling experience for you!
Sure, we know that it may cost you a few dollars and a few moments of your time, but it's all worth it in the end!
Will You Buy My Car if I Don't Have the Car Title?
If you find that you can't find the car title, then we may still buy your car! We ask that you have your driver's license as well as car registration. Even though you may not have the car title, we still need to prove ownership of the car.
Then once you have that together, access our online junk car tool. Enter your car's details there. Additionally, there is a section inside of our tool, that asks you if you have the car title. Be sure to indicate that you don't.
Then call us so we can ask you some questions and firm up your offer. Be sure to let us know that you don't have the car title.
We Offer Cash for Cars- FREE Junk Car Removal! – FAQ
Check out some of our most frequently asked questions, as well as the answers!
Are you local to my area? We sure are! We offer nationwide service and agents that have access to areas throughout the U.S., including here in Danbury, CT!
Will you tow my car away for free? Of course! Once we buy your car, we will remove it for free! There is never any cost to you!
How much money will I get for my car? Just as cars vary, so will your offer. Once we know all about your car, we will offer you TOP DOLLAR for it!
How does your junk car assessor tool work? Once you enter your car's information in it, the tool will then generate an INSTANT OFFER for you in a matter of seconds! You can use our tool any time of the day or night. And you can access it in the privacy of your own home or office!
What fees to you tack on, once you buy my junk car? None! There are never any processing, paperwork or towing fees! We pay you! You never have to pay us!
I can't find my car title anywhere. Will you still buy it? We buy cars with no title! But we do want to establish proof of ownership. So, we ask that you have your driver's license as well as your car registration.
Will you buy my non running car? We sure will! We don't care if your car is running or not. We will still purchase that vehicle!
Do you also buy pickup trucks? We sure do! WE buy all makes and models of cars and vehicles! If you once drove it and no longer want it, we will buy it!
Sell My Car Today!
Need new great reasons to sell your junk car to Cash Cars Buyer today? We have them!
We offer free car towing!
No hassles or obligations!
You'll get cash on the spot!
We provide local service to you!
Our agents buy cars with no car title!
We offer 24 hour service and pickup!
Our junk car calculator will formulate an instant offer for you, FAST!
You'll never have to pay us any fees! Our services are completely free!
Our decade of experience helps you get the most money for your car!
We are a licensed, bonded and insured company. This means that we play no games! Our "A Rating" from the Better Business Bureau means that we are reputable and will put you first!
So, for the personalized, safe secure and stellar service you want and deserve, contact Cash Cars Buyer! Let it be known that we buy junk cars and may the most cash for them! Contact us! 844-663-7286!