If you're looking for cash for broken-down cars, you're at the right location! Cash Cars Buyer is willing to pay you the top dollar! Call us today at 773-791-4363!
Picture this: you're cruising through the city or your town, and all of a sudden, you hear a loud popping noise coming out of the back of your vehicle! You tried checking on the car and realized that the vehicle was not working anymore!
The situation can be very common and might happen to any of us. All that's trying to say is that your vehicle is getting to the end of its lifetime, and you're now dealing with a broken-down car, unfortunately!
Whenever dealing with this situation, the first thing that might come to your mind is that your vehicle is now broken-down, and no one is expected to buy it. However, with cash cards buyer here, you don't have to worry!
When contacting cash cards buyer, we:
Guarantee to buy your car despite its make, model, year, or condition!
Never have hidden fees, and all our towing is FREE of charge!
Handle all the paperwork with the DMV
Purchase and pick up cars quickly
Buy any car in almost any condition
Our car removal towing is always free
If you're ready to sell your car, call our team at 773-791-4363! We're waiting for you and will provide you with the top dollars your vehicle can make around your region! You'll be surprised by our high offers beyond what you can imagine!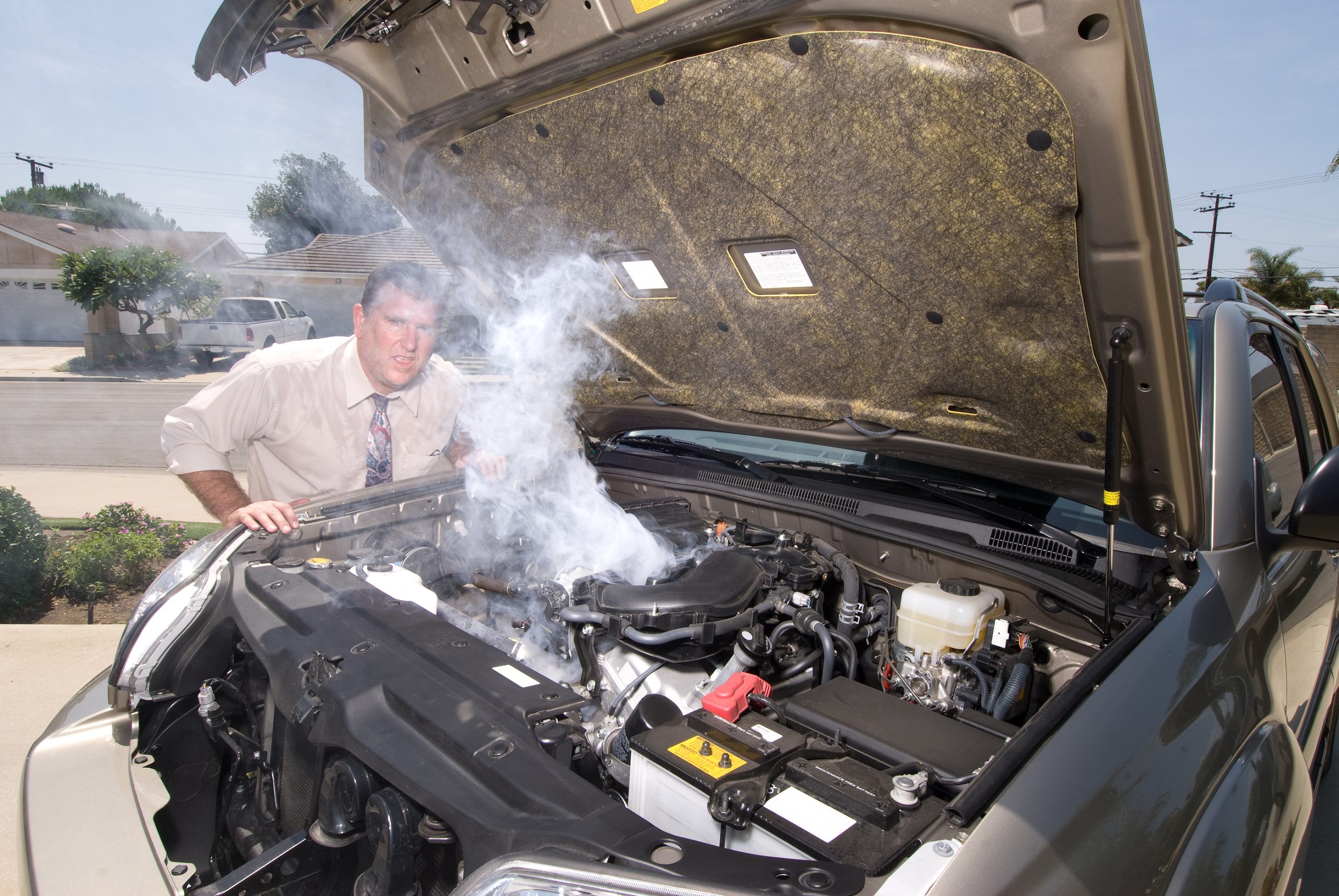 Why do people get discouraged when dealing with broken-down cars?
It's very unfortunate to deal with a broken-down vehicle. You are doing daily errands, and your commute will be impacted significantly, especially if this is the only vehicle at your house.
The challenge continues because when you try to get rid of this vehicle, it'll be almost impossible for private buyers to accept your car, considering its condition. Most private buyers will be looking for a vehicle that works properly and helps them go through their daily commute. Why would they buy a broken-down car?
That's why many inexperienced drivers might end up giving up on these vehicles and even try to get rid of them for no money. They might even pay for the towing service and never think there is still a way to make some cash out of your broken-down car!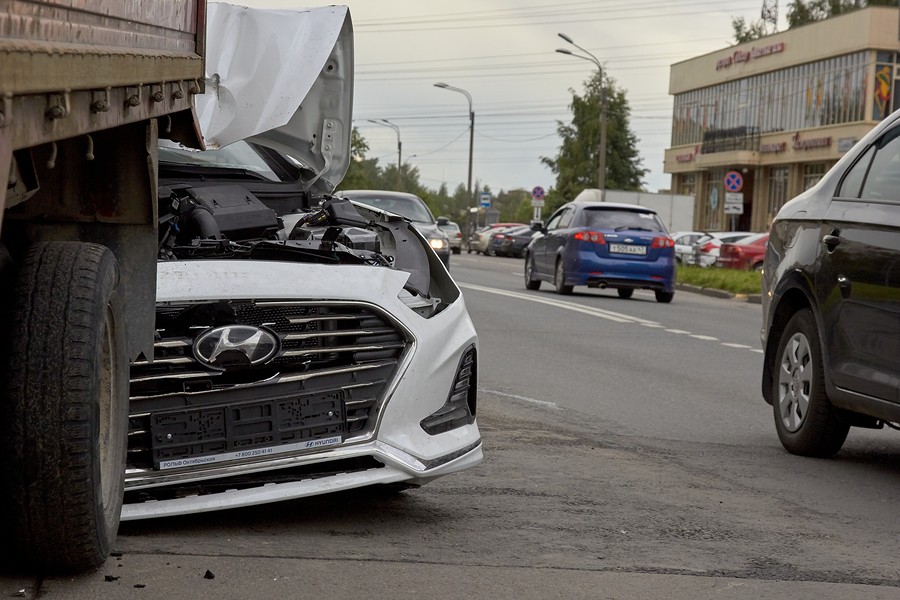 Our cash for cars for broken-down cars service
If you haven't heard about getting cash for broken-down cars, today we'll help you go through the process and understand how it's done. Cash cards buyer is one of the top-rated companies that have been in business and buying broken-down vehicles for decades now!
Because we understand the frustration that you're going through, we created a very straightforward, simple method that helps you sell your vehicle without any concerns. We guarantee you'll receive the maximum cash for your broken-down car without hassle!
The interesting thing with Cash Cars Buyer is that we buy your car in just three simple steps:
1.    First, you will need to describe your car
If you're ready to sell your broken-down car and get cash, we will need to gather detailed information about the vehicle. We understand that the vehicle is broken and might have severe problems with the engine or the transmission, but still, we need to collect the basics.
When you call customer service, they will ask about your vehicle's make, model, and year. They will also check on the vehicle's condition. In addition to the fact that your vehicle is broken, are there any missing components? Does the vehicle have a title?
Many people get discouraged if broken-down vehicles don't have titles; however, at Cash Cars Buyer, that's never a concern! We will provide you with some details in the following sections about how to deal with vehicles that don't have titles.
2.    Next, you will receive an instant free offer
Once our customer service receives your detailed information about the vehicle, they run it through the system and provide you with an instant offer. Although it might sound that the offers will take forever until they're generated, our team uses a specific technology that allows us to generate the offer within 30 seconds only!
The offers will represent your vehicle's current condition and consider the most recent transactions in your area to provide you with the maximum cash for broken cars.
3.    The last step is to get your cash payment!
After agreeing to the provided offer, our customer service works with you to get you connected to our local car removal specialist. We work around your schedule and choose a pickup time that works for your busy day.
At the pickup time and location, we perform a quick inspection to ensure that your vehicle matches the information we have in our system. After that, we will ask you for the paperwork to confirm that you are the vehicle's legal owner.
If you're trying to sell a car without a title, we'll ask you for additional paperwork to prove the ownership other than the title. For example, you might provide us with the vehicle registration or something similar to help us ensure that we are dealing with the right person.
Once this is confirmed, we will immediately hand you the cash payment and remove your vehicle safely to the right location! Say goodbye to your broken-down car and welcome the cash!
How much cash for cars for broken-down cars should I expect?
It can be challenging to say how much you'll get for your junk car or any broken-down cars around your region. We need to gather some details and information to help you with an accurate estimate.
Typically, most broken-down cars go for somewhere between $100 and $500. However, if you have the right vehicle and feel it's broken down but has really good value, we can pay up to $15,000 in some scenarios!
Therefore, if you're planning to get an accurate estimate, we highly encourage you to call our team at 7737914363. They can provide an immediate estimate representing your car's actual value.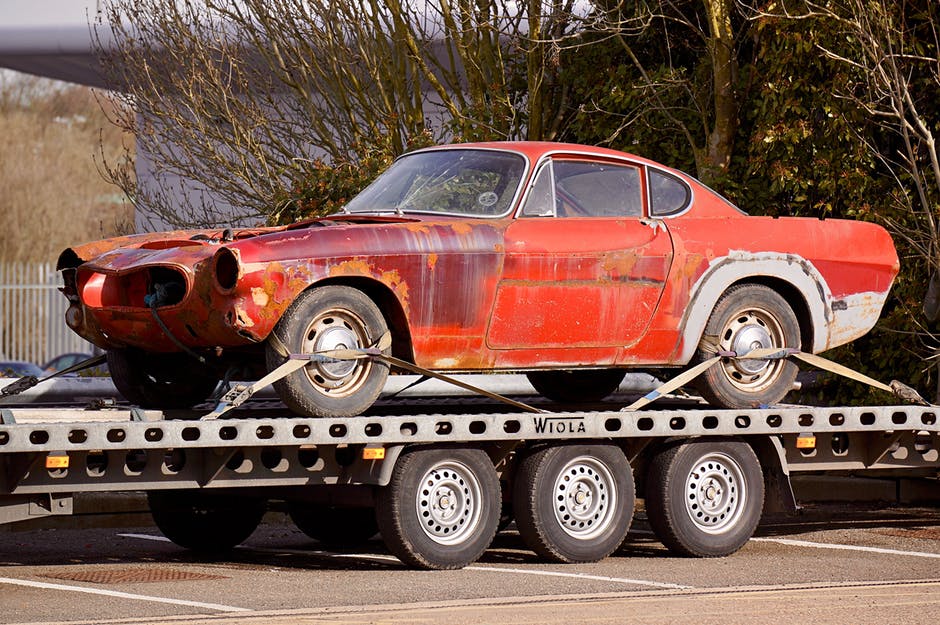 Can you pay cash for broken-down cars without a title?
Yes! If your car doesn't have a title, that's never a problem as Cash Cars Buyer. Our team accepts any vehicle despite its size or condition. Therefore, we will handle all the hassle associated with the paperwork.
Because we've been in business for decades now, we understand how every piece of paperwork is handled in every state. Every state is going to be different, and they have different regulations. We don't want to put you in any legal trouble as long as you provide us with the right paperwork proving that you're the vehicle's legal owner.
If you haven't been through people's work related to the car ownership transfer, this can be a huge hassle, and that's why we want to take care of all of that and leave you happy with the cash payment immediately on the spot!
Take care of these things after you get cash for broken-down cars
Many people get excited about selling their cars and receiving cash for broken-down cars. However, there are a couple of things that you have to consider and keep in mind before moving with your day regarding the vehicle that you just sold.
Automotive experts recommend the following:
1.    Remove your personal belongings
Before you move any step further, it's critical that you take a final look at your vehicle and confirm that you didn't leave an important element. The longer you own your car, the more it feels like you're home, and that's why you'll be surprised by how many important items you've been keeping in the vehicle without paying attention.
2.    Take care of the vehicle registration
As we mentioned earlier, the paperwork for selling a vehicle can be complicated. Before you, because you're trying to sell a broken-down car, you want to make sure that you do not tell liable for anything that happens to the vehicle.
That's why a critical step you need to do is to go to the local DMV office and let them know that you sold the vehicle and canceled the registration. Depending on where you live, the DMV office might ask you for additional documentation to finalize the ownership transfer and stay away from anything that could happen to the car out of your hand.
3.    Check with your state and remove the plates
In some states, you might need to remove the car plates. Some other states might ask you to keep the plates on the vehicle itself. Check with the state regulations and confirm whether you have to remove it. You can even ask our local car removal specialist about what needs to be done because they should have detailed information about your state's regulations and requirements.
4.    No need to pay for insurance for the sold vehicle
The other thing many customers need to remember is the insurance! You don't want to continue paying for a vehicle you no longer own? Therefore, call your insurance company and let them know that you don't own the vehicle anymore. They will appreciate this! In many instances, they will even provide you with a future offer with a discount for your new vehicle.
5.    Keep the paperwork in a safe place
Finally, because you sold a broken-down car and received cash for this car, it is critical that you keep the paperwork in a safe place. You never know what will happen, and when you're planning to file taxes and deal with anything related to the vehicle, you have to be in a safe spot and never lose the paperwork.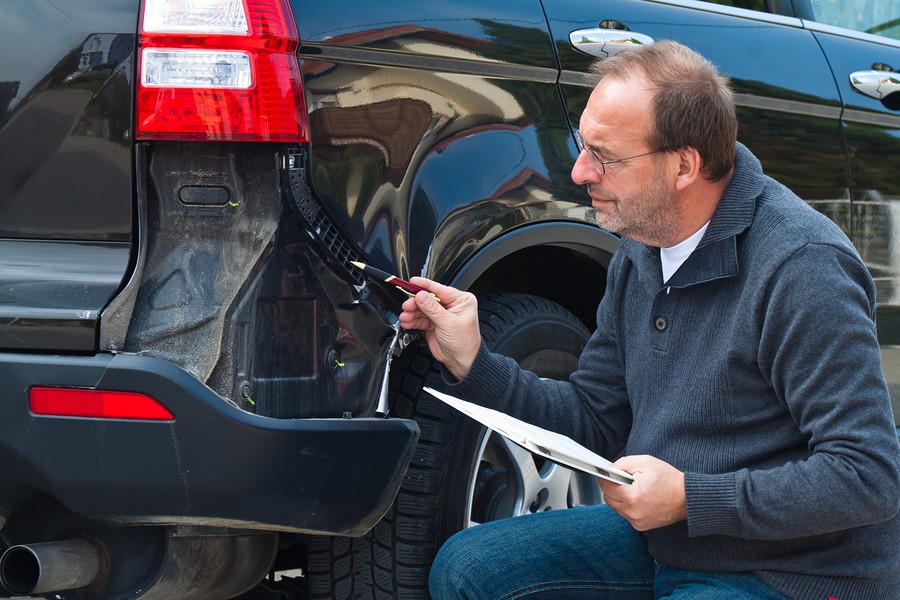 Recent Offers Made Near Your Area
The following table provides a quick summary of our most recent transactions around your area. It highlights each vehicle type along with its condition. We provide you with this summary to encourage you not to hesitate to contact us if you want to sell a broken-down car.
Check out the vehicle's condition and realize that many of them were vehicles that didn't start or have a blown-down engine. Reach out to our team today and give us a call at 773-791-4363!
| | |
| --- | --- |
| Vehicle | Condition |
| 2004 Ford Expedition Eddie | Doesn't Start |
| 2005 Volkswagen New Beetle | Doesn't Start |
| 2004 Chevrolet Impala Ss | Clean Title |
| 2009 Ford Taurus X Eddie | Engine Starts |
| 2003 Nissan Frontier Crew Cab | Runs and Drives |
| 2015 Chevrolet Spark (Not Sure) | Runs and Drives |
| 2008 Subaru Tribeca 5 Pass | Doesn't Start |
| 2012 Nissan Altima Sedan 3.5 Sr | Clean Title |
| 1987 Pontiac 6000 Coupe Base | Clean Title |
| 2002 Ford Focus Hatchback | Engine Starts |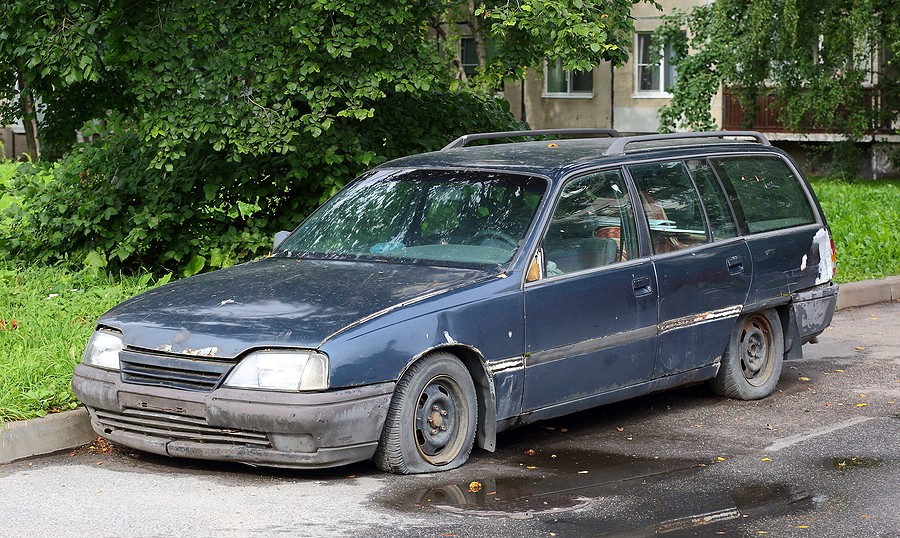 Customers reviews
In addition to the most recent transactions, we like to highlight our customer's feedback about their current experience with their vehicles. Most of these people were frustrated about their current vehicle condition and didn't expect we would accept them.
If any of the following stories sound very familiar, get encouraged and call our team today at 7737914363.
"I'm getting rid of the car because, although it runs perfectly with no transmission trouble, the front-end suspension is bent, causing the tires to wear fast. I don't have enough money to replace the rear end."
"The vehicle was hit on the passenger-side front axle, but it runs and drives. The frame has also taken some damage, and the repair cost is too much for me to fix it."
"I was using this vehicle for daily family errands until the brake line blew the other day, which disappointed me! I'd rather not put more new parts into the vehicle, so I am looking to junk it."
"This vehicle is drivable, and it runs well. It just needs a new exhaust, front bumper, and mirror. I need the money. I'm not asking for much for this truck."
"Basically, it looks like the truck was used for parts and left. My garage. There are no obstacles at all, and we don't even want much cash if any. We need it gone. I told a couple of family members and friends they could have it for $50. First come, first serve I guess. Thanks."
"The vehicle I'm trying to junk has failed transmission, the interior is not in terrible condition, it's missing tires, there's a dent in the bumper, new windshield wipers, and everything else is intact."
I am sold! What should I do next?
What are you waiting for? Our expert team is waiting for you, and your instant offer is ready to free of charge within 30 seconds only! Call us today at 773-791-4363!