We offer free car disposal for cash. Our team will buy your car regardless of its type or condition. Call us today at 773-791-4363 for an instant offer!
Do you own a junk car? Is your vehicle taking up space in your backyard or garage? Have you tried disposing of it but not finding the correct potential buyer? Did you try reaching out to family members or friends, but no one accepted? Have you tried posting it on classified websites but realized it's taken forever to find any buyer? We got you!
We understand the struggle when you have an extra vehicle you don't need, especially if this vehicle is not working properly. You need to get rid of this car, but you're worried about the towing service and exactly where to dispose of it.
Cash Cars Buyer is one of the limited companies that provide you with free car disposal for cash! No matter where you live and despite your vehicle type, we guarantee to pick it up!
At Cash Cars Buyer, we:
Accept cars without titles as long as you have paperwork to prove ownership
Buy cars, trucks, SUVs, vans, minivans, and any unwanted car
Provide FREE towing for all customers despite their living location
Provide cash payments right on the spot; for up to $15,000!
No hidden fees, guaranteed!
Are one of the top-rated car removal companies
If you would like same-day car disposal for cash, call our team at 773-791-4363. We will come to your preferred location and remove your vehicle safely before handing you the cash payment immediately on the spot!
Why do people struggle to find car disposal for cash?
When you have an old car taking up space in your home, it can cause much stress. It's taking the space, and you don't know what to do about it. You probably got a ticket or fees from your local cities because of this abandoned vehicle.
Honestly, many car buyers out there are interested in purchasing abandoned vehicles or vehicles that are not working at all. However, the challenge is finding the right buyer willing to come and provide you with car disposal for cash.
Not only you are looking for the disposal but also you want to make sure that this buyer is willing to provide you with a free disposal service. Many times some buyers might come and agree to buy your vehicle, but they will surprise you with hidden fees and towing service that you have to take care of, which can be a significant amount of money out of the value of your vehicle.
Therefore, people might give up and think it's not worth the challenge of dealing with unreliable buyers who will not pay a penny for this vehicle. It might not be worth the effort to try to remove this car or pay for the towing service, and that's why they tried to delay looking for the car disposal for cash as much as possible.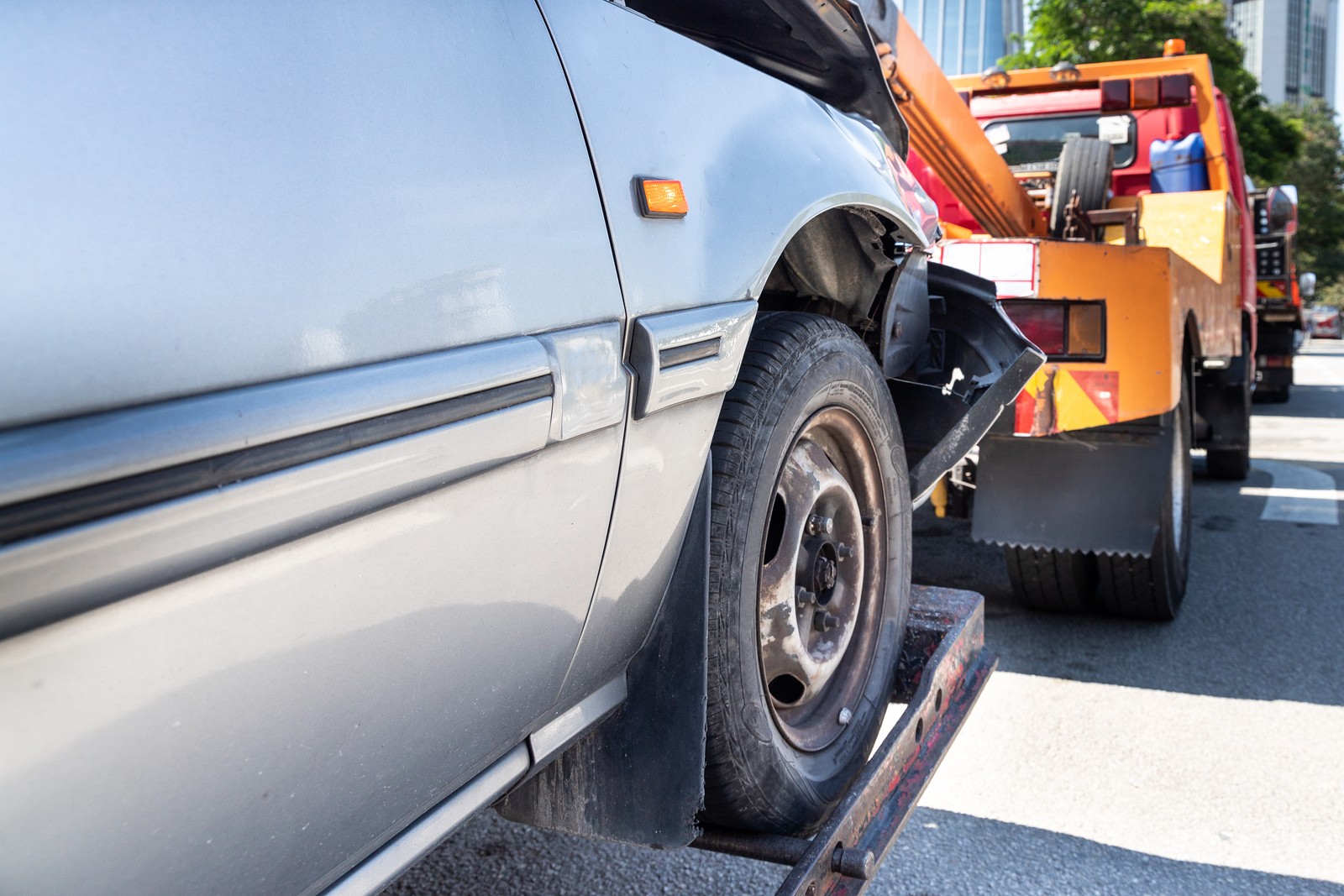 Where to find free car disposal For cash?
There are many places where you can dispose of your vehicle, but where can you get a free disposal service? Cash Cars Buyer is a limited company that provides guaranteed free car disposal for cash! We will come to your preferred location, whether it's your home, office, or any public area, and remove your vehicle immediately after we have a charge!
We're interested in purchasing old vehicles and have been in business for decades. We see value in every car; even if this vehicle has been sitting for years, we can still take full advantage of it.
Because we understand the hassle you are going through, we prefer to pay you in cash, so you don't have to struggle with checks bouncing back your bank account or link phone call payment methods.
By choosing Cash Cars Buyer, we provide you with free towing service and the top dollar your vehicle can make around your region. You don't have to move away from your living room couch because we will come and remove your vehicle free of charge at any point!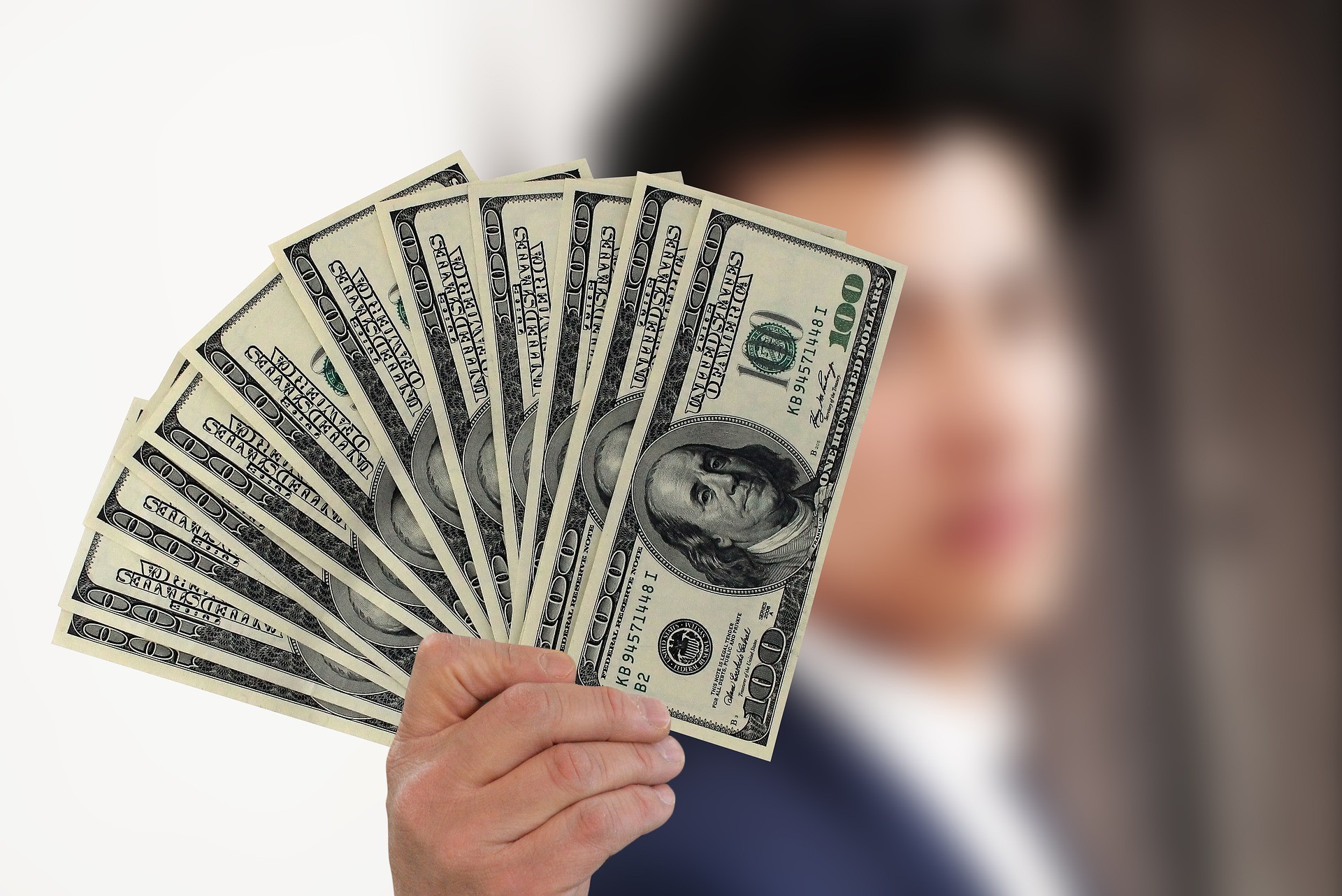 Getting free car disposal for cash can never be easier!
Selling your old car and receiving this free car disposal for cash is time-consuming. However, with Cash Cars Buyer, that's not the case!
Our team used an innovative technology that allows us to remove your vehicle within one to three days! Did you know that as a 24-hour car removal service, we can even come and remove your vehicle the same day?!
The process can never be easier! All you need to do is to follow these simple three steps:
1.    Share the details of your car
Before we prepare for the car disposal for cash, we will need to understand what vehicle we are trying to remove. This will give us a sense of what we're looking to pick up and how much we're willing to pay for you.
For instance, are you looking to sell a 2011 Nissan Pathfinder? Or you probably had an issue with your or a 2016 Chevrolet spark? Despite your vehicle type or condition, all we need to know is this information, and we can evaluate your car and provide you with the right offer.
One piece of information that we will ask you about is your vehicle's paperwork. Many people reach out to us looking for free car disposal for cash when they don't have a title. This is not a problem, but we need to know this information upfront, so we prepare and include this in the evaluation process.
We guarantee to buy any vehicle as long as you prove that you're the vehicle's legal owner. However, keep in mind that your offer will be slightly lower if you're planning to sell a vehicle that doesn't have a title.
If you need to get the extra cash, you could try obtaining a title replacement from your local DMV office. They should have a straightforward method for filing an application and paying the required fees before obtaining the title.
2.    We'll make you an instant offer
After understanding your vehicle's information, our customer service will offer you an instant offer. This offer is made quickly and won't take more than a couple of minutes from you until you finalize the deal and coordinate the pickup time and location.
3.    We'll make you an instant offer
At the right pick-up time and location, you'll be impressed by our amazing car removal specialists, who will look at the vehicle and compare it to the information we have on our system. Then, he will hand you the cash payment immediately on the spot and exchange it for your vehicle's keys.
Say goodbye to your old car and welcome the extra cash on the spot!
Before you leave, take a final look at the vehicle and confirm that you didn't leave any important elements inside it. For example, check on the pockets, under the seats, or any paperwork you don't want to get into the wrong hands.
After that, remember to cancel the registration and insurance policy because you don't want to continue paying for a vehicle that's not yours anymore.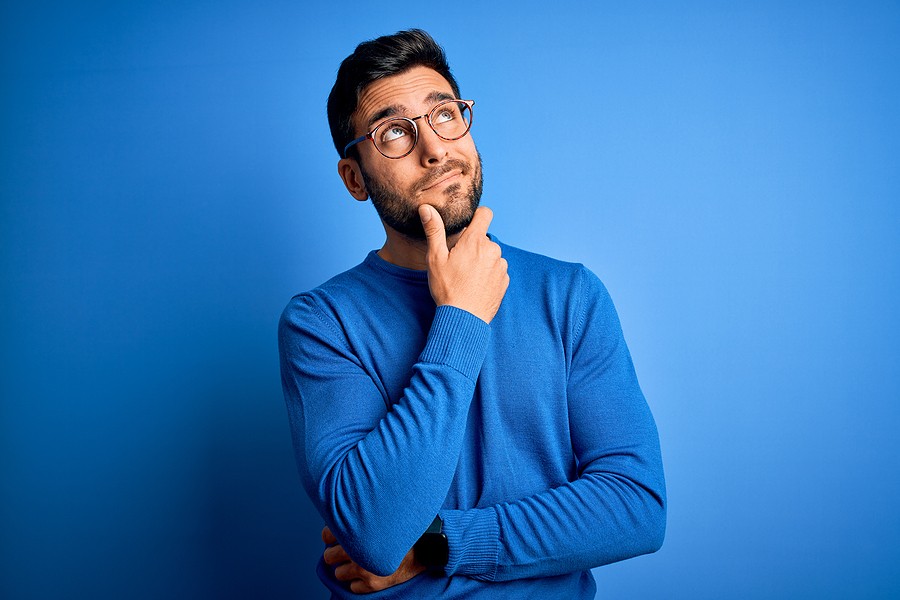 Recent Offers Made Near Your Area
Jacob just reached out to us looking for an emergency to remove his vehicle same day. He said that his vehicle had been sitting there for three years, and the transmission failed. He wasn't interested in selling a 2015 Ford E450. His Ford had about 180,000 miles and didn't start at all. The only way for Jacob to fix his vehicle was to replace the transmission, which could cost him about $3000!
Jacob continued delaying fixing his vehicle until it became a point where the vehicle gave him a sore eye every time he looked at it. So, he picked up the phone and called Cash Cars Buyer at 7737914363.
Once we got Jacob's call, we could immediately visit his home and remove his vehicle safely after handing him $670 immediately on the spot!
If you have a similar story to Jacobs, we highly encourage you not to hesitate to reach out to Cash Cars Buyer. Our offers are generated within 30 seconds, and all you need to do is call our team and hear what we're having for you!
To give you a sense of what type of vehicles we buy, here's a list of our most recent transactions around your area. As you'll see, it's a varying list of vehicle types and conditions, which means that we guarantee to buy a vehicle no matter the site work condition.
| | |
| --- | --- |
| Vehicle | Condition |
| 2005 Chevrolet Venture | Salvage Title |
| 2006 Hyundai Santa Fe | No Title |
| 2004 Nissan Pathfinder | Runs and Drives |
| 1998 Chevrolet S 10 Regular | Runs and Drives |
| 2013 Chevrolet Malibu Eco | Doesn't Start |
| 2005 Acura TSX | No Title |
| 2015 Chevrolet Spark (Not Sure) | Runs and Drives |
| 2007 ford e450 | No Title |
| 2005 Saab 43346 | No Title |
| 2004 Hyundai XG350 | No Title |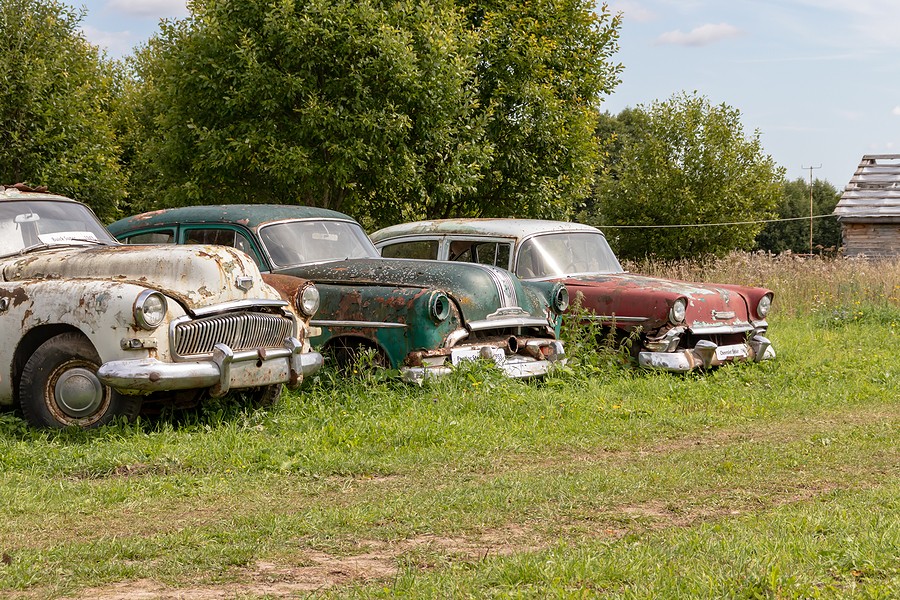 Customers reviews
If you get to a point where you're searching for car disposal for cash, we understand the struggle we were dealing with. It means there's no potential private buyer willing to pay you what you're looking for.
To tell you that you're not alone in dealing with this situation, we would like to share some of the following stories showing those struggling with their old vehicles. Once they called Cash Cars Buyer, they said goodbye to their old cars and received their cash payments immediately on the spot!
If any of these stories encouraged you, we are waiting for you at 7737914363.
"The 1999 Honda CRV has about 180,000 miles on it. It is a stolen auto recovery currently in the police impound lot. Its condition is fair, but it currently does not have tires or a battery. I have a clean title. I have not had possession for the last five months, as it was just recovered, but visually all items seem to be intact minus the tires and battery. Feel free to email or text me. "
"The air suspension on the rear passenger tires is out and I don't have enough cash to change them into an air suspension kit to fix the ride control problem. "
"Clean title in hand. It still turns on and runs but the transmission may or may not need to be replaced. It has the tendency to stop and idle roughly, so you may have to tow it. I took it to a mechanic and he said it has a bad temp sensor, bad head gaskets, and a bad distributor. 5.7L engine, air/heat work great, tires are okay, body is in pretty decent shape, no major dings or rust. Utility rack is attached and comes with the truck. It's a good truck, I'm just not willing to put in the cash for repairs. "
"The clutch went out and is not working any more. We bought the car, and the guy who sold it to us played us on a title. We can't find him. The battery is dead. We live in a mobile home park, and we need it gone ASAP. I have the receipt from the sale. "
"It was in a relatively major car accident, and the steering is not working. The body damage is pretty minimal, and has otherwise recently been restored and repainted. It is now a good, running car. The airbags did not deploy or anything in the accident."
"The alternator went out, and with such high mileage, we didn't want to keep putting cash into it. The body is fine, it just needs a new lock on the trunk. We bought the car from my sister, and she lost the title. We've had it for probably 12 years. I have the registration. "
"The vehicle did not pass inspection, and I don't want to place any more cash into it. The vehicle also failed emissions. The transmission slips on left turns, but I would still be driving it if I knew how to work on cars."
It's time to Receive free car disposal for cash
Our team works 24/7, and we await your call to give you an instant offer. Our offers are free of charge, and all it takes is a couple of minutes of conversation with our team at 773-791-4363!
Give it a try today and check how much you'll make out of your car!