"When to get rid of a car" can be a difficult phase to grapple with.
It makes sense to drive your car for as long as you possibly can.
After all, most cars depreciate over time. In fact, the average new car loses about 35-40% of its value the moment head out of the lot.
So, when do you get rid of a car? In this post, we'll attempt to shed some light on this subject, while helping you make an empowered decision.
What Do You Do with A Car You Don't Want?
If you have a car that you no longer desire, then you've set into motion the question: how can I get rid of this car"? Fortunately, you have lots of options that may leave you with cash in hand, or an opportunity to drive a better car. Let's take a look at some of them!
Sell your car to a dealership
If you're looking to get rid of that old car and use the quickest way possible, then sell that old car to a dealership. But be warned. If you decide to go this route, dealers may not be willing to offer you fair market value for your vehicle. The goal of a dealership is to make a profit, not to help you meet your financial goals during the sale of your car. So, keep in mind, that they may offer you a very cheap price for your car, so they can clean it, repair it and then sell if for a nice profit.
But if you wish to sell your car to a dealership, start by visiting a dealer that sells the same make that you are looking to sell. For example, if you have a Ford Mustang to sell, start off by going to a Ford dealership. Sure, you can visit an off-brand dealership if you're not happy with the Ford dealership's offer. But you want to take your time in selling your car to get the best offer.
When to get rid of a car- how about you sell your old car privately?
Ready for solution number two? OK, you sell your old car yourself. Now, this takes some work, so be prepared to roll up your sleeves and get busy.
Gather those "for sale" signs. Then get the soap and water ready to wash your car. And then, provide potential buyers with a vehicle history report.
When selling your car yourself, the objective is to be the most trustworthy seller out here. You have a car to sell. Therefore, you want to make sure that every neighbor, friend and family member know that you have a car to sell.
Create an online car ad
Selling a car online is a viable solution. But just like selling your car privately, you have to put in the work.
So, make sure that you post your ad to at least two to three online marketplaces.
Sites such as Craigslist, eBay Motors and Autotrader are great places to start. You'll attract a large number of buyers and you can take great pics too.
Don't for get to write a description that tells folks all about your car.
When to get rid of a car- junking it
If you know your car needs lots of repairs that cost lots of money, then junking it may make the best sense. You can collaborate with a junk removal service who may pay you cash for your car. They may also offer you free towing of your car. But there are junk yards that charge fees for the removal of cars.  Another drawback to using a junkyard for a quick sale of your junk car is that you may not receive any money for your car but can still take advantage of the benefit of free towing just to get rid of the car.
before getting rid of your old car, you have to weigh all options and consider everything. There are pros and cons to each method of selling a car. And keeping your needs first, is what will ensure you come out on top!

Is it better to buy a new car or fix an old car?
Your car spends more time in the repair shop than in your driveway or garage. "WTF?" is what you utter on a regular basis. You seem to have big repair after big repair and it's driving you crazy. You're sick of pouring money into your vehicle, but you're not sure what to do moving forward. Do you keep hauling cash into it and hope it doesn't break down again? Or should you sell your vehicle and use the money toward another ride?
OK- we'll break it down for you.
Start with getting  the value of your car. You can visit Edmundsor Kelley Blue Book to get an approximate value on your car. You need a figure from these places, in order to do some serious math. So, let's say that your car has a value of $6,000. You have a repair that is going to cost you $1000, parts and labor. This brings your value up to $7,000.
It's important to note that this may not be the case in every situation. Because the condition of your is a factor. Now, if you had to sell your car for some fast cash, you would still be able to hopefully recoup the money you just put into it.
Chances are, in this circumstance, you may be thinking that a repair is the best method. Now, if this is your "everyday" car and you're getting to work late because your car tends to break down, then it might be time to evaluate how these constant repairs are adding up.

How do you know when it's time to get rid of your car?
Sometimes, it's hard to say "goodbye" to a car you love. But, there are some signs that it may be time to part ways with your beloved vehicle that only causes you heartache and headache.
When the repairs and fixes cost more than the car is worth – If you are spending thousands of dollars for a 90s sports car, then, isn't it time to put that money toward a new or better sports car? Sure, you found your favorite color, and you have bonded with the car, but unfortunately, the car is not showing love back.
When you know you have to get more items on the car fixed – You have one of those cars that's "never finished getting fixed." Each week, your car needs this and that. You're working a job, only to fix a car.
The car's just not safe anymore – Do you need to risk breaking down on a busy highway? Your safety is not worth that. You don't want to pull over on a highway shoulder, get out and then walk around to look under the hood. That's dangerous. And for a car sputtering, you could rear end someone in stop-and-go traffic.
Car parts are hard to find, or just obsolete – The worst part about owning a car is not only having parts that are difficult to find, but finding out auto makers no longer make the part you need. If that's not a sign right there, then we don't know what is!
When to get Rid of a Car That Doesn't Run
When your car no longer runs, you're probably first inclined to kick it. But we have some tips that will hope to let the anger subside and make a better choice than that one that will leave you with a swollen foot. So, continue to read and find out some available options out there for you to get rid of a car that doesn't run.
Even though your car doesn't run, evaluate its condition
Even though your car doesn't run, it still may have value. Therefore, as a mechanic to come over and inspect your car. Once you have your car examined, you can get an estimated value of your car's parts.  Your mechanic may even offer you the current value of your car. He or she may even offer you money right then and there, to buy your car's parts!
But you want to have as much information about your non running car as you can possibly get. This way, you will decide to either sell it for junk, sell it online for parts or choose some other way of selling your car's parts.  Whether you sell your car now and later, evaluating the current state will give you a better idea of its worth.
Sell your non running car for cash
Lots of mechanics and auto workers out here buy cars for their parts. Therefore, you want to put the word out, that you have a car to sell for parts. Maybe your car doesn't run, but the body is in great shape. So, you could sell the fenders, doors and other parts on the car, for some great money. The great thing about selling a car for parts, is you never know what folks are in need of. your non running car could be a blessing for a mechanic who is looking for parts for the exact make and model your car is.
Call your neighborhood repair shops
This tip goes hand and hand with the previous one. You may have a non running car, but that doesn't mean you have a car with no value. So, call up those repair shops close by and let teh owners and managers know, you have a car to sell. There may be some great parts they could use to fix the cars they need to fix!
When To Get Rid Of A Car –
When Your Car Has This Problem, It's Time To Let It Go!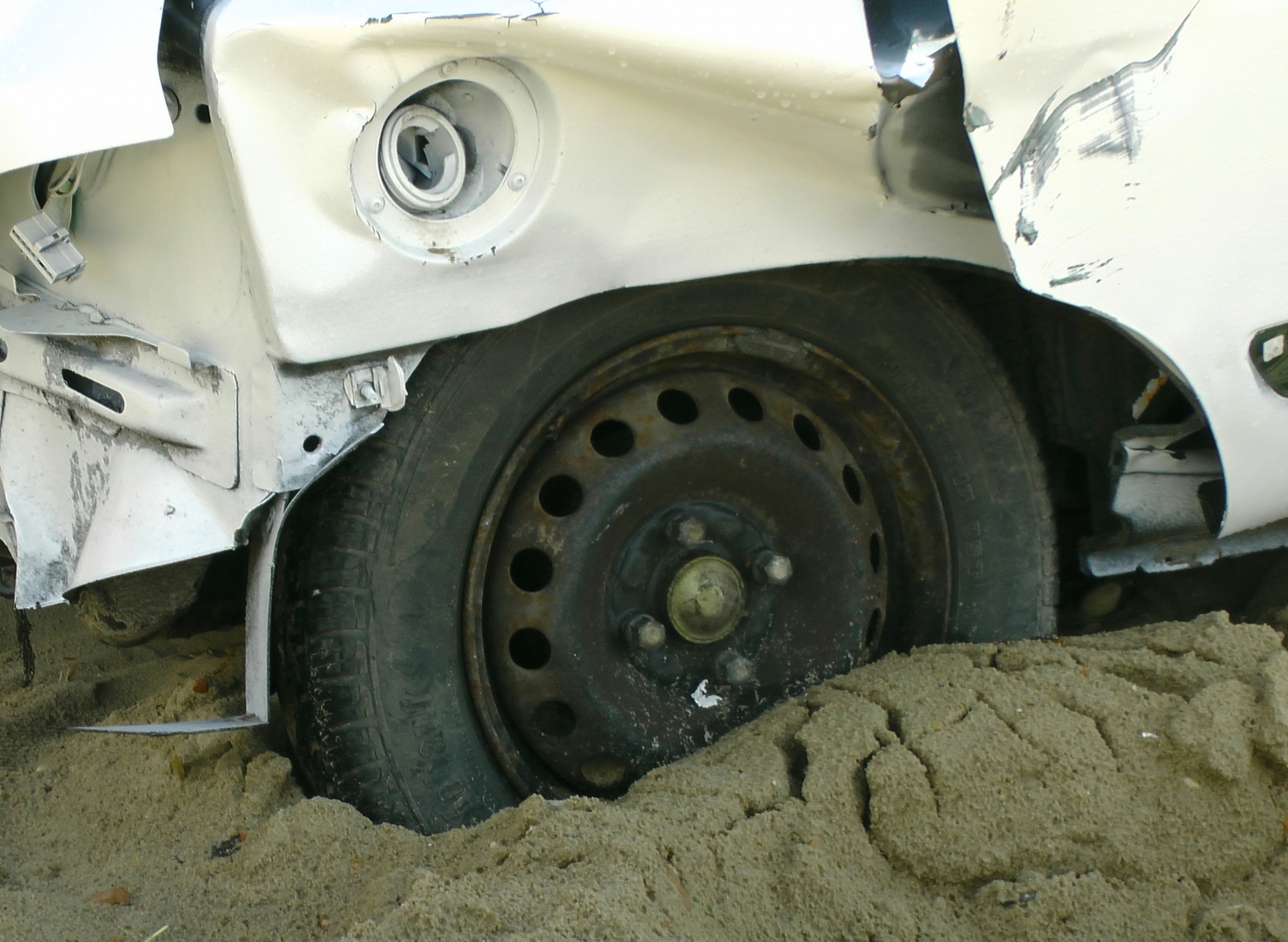 "I recently crashed my newer model car and I was wondering if I should fix it or sell it to someone"?
Well, it depends on how bad the damage is. If the damage is truly bad, get rid of it! Why? Well, modern cars are run by computers. Just about everything on late model cars is run by technology. Newer cars have so many computer modules that when a wreck occurs, those wires can get pinched and can short out.
And as a result, newer cars can have problems that not even the best mechanic can ever sit and figure out. Lots of newer model cars can get badly damaged and you're left with warning lights on your dashboard. They'll be so many warning lights on your console, it will look like a lit Christmas tree.
Then, with the modern cars, you have a wreck, and you have problem after problem, due to just one simple crash. And if you get the choice of a payout or an opportunity to fix it, go with the payout! You're looking at the car getting fixed, and then possibly another problem, six months down the road.
So, for your newer dream car, this now a cream car, just sell it.  Get rid of it. You'll be saving yourself lots of headaches in the long run!
When To Get Rid Of A Car With Negative Equity