The seven tips on selling cars online for beginners include:
research the markets
prepare your vehicle
creates a listing
understand pricing
market your vehicle
communicate with potential buyers
close the sale
With the evolution of online markets, people can get in touch with many interested in purchasing vehicles. You no longer have to put a paper on your vehicle and say it's for sale, or you don't even need to worry about listing it in newspapers.
While it's very straightforward to sell your vehicle online, many beginners have never done this before, and that's why the process becomes very complicated and even discourages them from finding the right buyer and looking for the best deal.
Luckily, our team of experts puts together a list of tips on selling cars online for beginners. This article will walk you through these tips and help you understand how to implement them. Plus, we will end this article with a bonus list of tips to help you maximize your profit.
Seven tips on selling cars online for beginners
selling a car online should be simple, and it's not rocket science. Many people have done it before, and there are tons of sellers and buyers every day purchasing cars every minute. So if people have done it before, you should also do it!
Let's take a look at the seven tips on selling cars online for beginners:
1.    research the markets
the first one that was critical for anyone trying to sell a car is to research the market. Car prices have changed significantly yearly, especially in the last couple of years after COVID-19 and the car parts shortage.
That's why you need to look at the existing market trends and understand whether there is a high demand for your vehicle type. So, for example, if you have a certain car with a lot of demand for parts or even vehicles, you should have a sense in your mind that your vehicle will get a higher offer, and you should be asking for a higher price for this vehicle.
Spending time researching the markets helps you avoid stress and negotiate the price confidently without worrying about missing any information. The more details you collect about the markets, the easier it is for you to sell your vehicle faster for the most money.
2.    prepare your vehicle
After getting some details about the market, the next step is to get your vehicle ready. Even before putting your car online for any classified websites or platforms, you must prepare your car.
The first thing that comes to mind when we say preparing your car is cleaning your vehicle. However, there is a lot that goes into preparing a car. Some people start by cleaning the vehicle and removing the garbage or any components left in the car but also some people take it to the next level and give the vehicle a quick wax that could make it look as great as possible.
Preparing your car also involves getting all the paperwork ready together. When you have owned your vehicle for a long time, you might need to remember where you've put the title and whether it's there or lost. You need to prepare everything so you don't deal with any hassle or council an important deal just because you don't have the paperwork ready.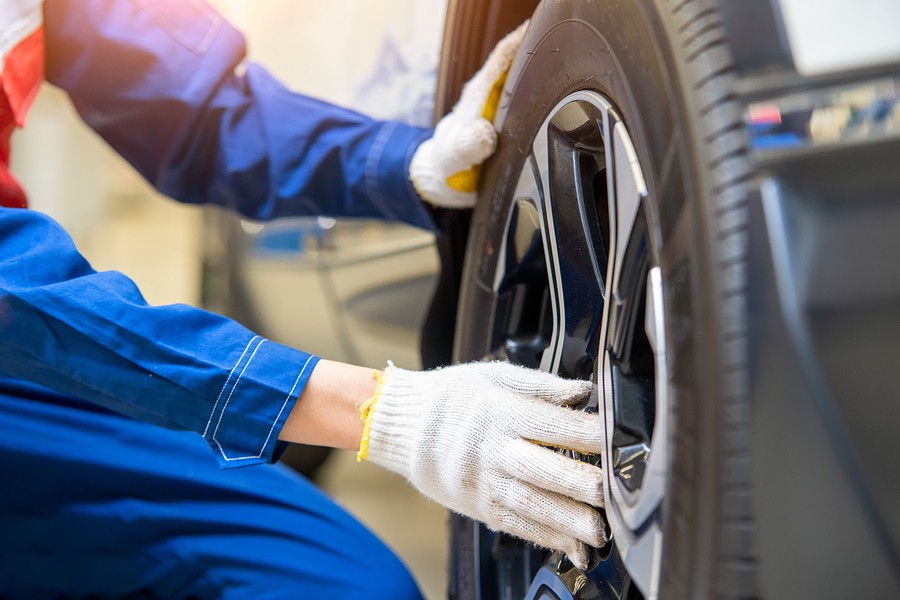 3.    creates a listing
After understanding the markets and preparing your car, the next step is to slide on the platform you want to post your vehicle. There are tons of them out there. Each platform has its pros and cons, and we highly encourage you to go through each one and understand whether it will work for you based on your vehicle type and the market demand.
Note that some websites and online platforms might require specific skill sets for posting your vehicle. Therefore, you must understand those to handle the hassle while listening to your car.
The Internet is filled with YouTube videos that could help you understand how to post your vehicle on classified websites like Craigslist or eBay motors. In addition, you'll see people walking you through a step-by-step process to help you understand how it's done.
4.    understand pricing
Pricing your car is one of the most critical and important tips for beginners to sell cars online. That's why before even listing your vehicle, you must go through the available tools that could help you evaluate your car and understand its current value.
We understand that you paid a decent amount of money to purchase this vehicle, but the car will hold a different exact value right now. However, you also need to understand that there is a high demand, so you should be aware of your vehicle and request a higher price, so you have to find a balance between what's very expensive and what's very low.
One way to help you get good pricing for your vehicle is to go through online tools like Kelley Blue Book. This tool lets you input your vehicle type and condition and provide a quick minimum estimation. Maximum value vehicle can make in your area.
5.    market your vehicle
After having a good understanding of your vehicle price, the next step is to market your car. Creating a listing is sometimes enough to expose your vehicle to as many people as possible. Sometimes you can invest in paid advertising for people to find your vehicle faster.
You can also rely on social media platforms like Facebook or TikTok. Many people create these cool videos featuring great information and characteristics about the vehicle, especially if your vehicle is in good condition and has lots that could attract people.
6.    communicate with potential buyers
After getting your vehicle out there, buyers will start communicating with you and asking For more information. You must be as responsive as possible and answer as many questions as possible so you don't lose the buyer and show that you're serious about selling your car.
Note that there is a high number of reported spam about the vehicle stolen and people getting hurt when posting their vehicles online. So, it's important that you be as loud as possible and screen the buyers based on the communication to figure out who's a real buyer, who's serious about purchasing your car, and who's a scammer.
There are many example articles out there that help screen the buyers and allow you to understand how to flag the buyers and how to accept or reject the payment methods that buyers might provide you. For instance, if the buyer asks you to provide the payment in a third-party account, you should not accept it because this typical account belongs to the buyer and is a way to scam you.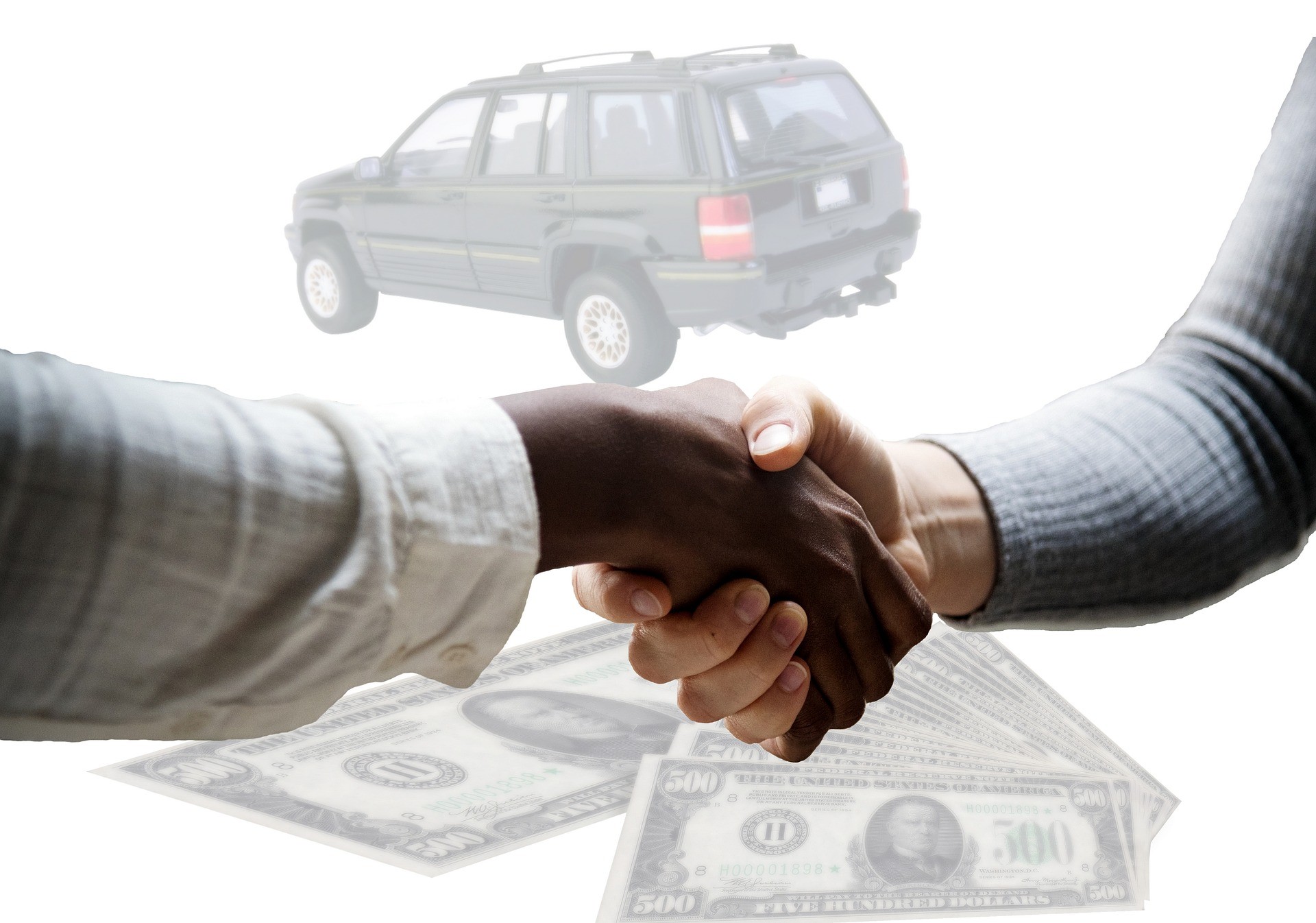 7.    close the sale
Finally, the buyer will meet with you and agree on the deal, which gives you the last step in our tips on selling cars online for beginners, which involves closing the sale. When closing the sale, you don't only agree on the payment method, but also you have to agree on this signed paperwork.
Every state has specific requirements about what needs to be signed, and you need to review the existing DMV regulations in your state by visiting their website. They will provide you with a list of required paperwork that needs to be signed which might be different. In most scenarios, you'll have to prepare the title; in some instances, you might need to use a specific form for the bill of sale.
If you need help understanding what the DMV is saying, you can either give them a call or have a verbal explanation of what needs to be signed. You can also list some questions on forums like Reddit or other discussions with people talking to you directly and helping you through the process.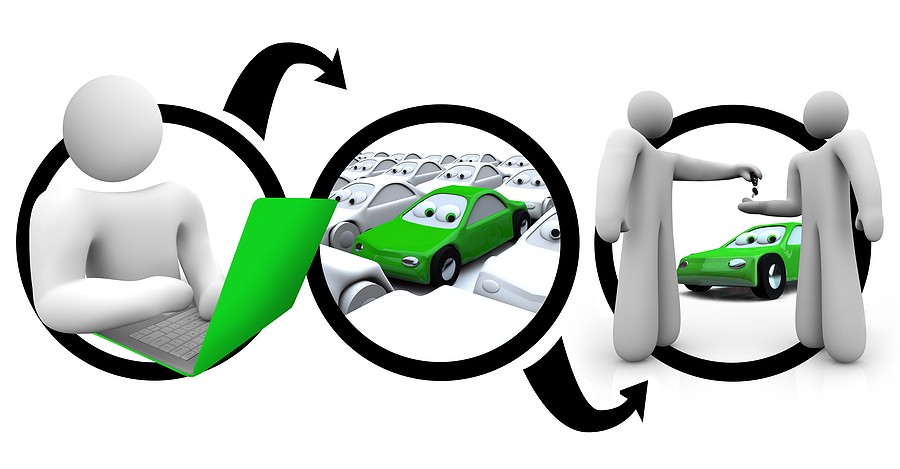 Final thoughts
listing your vehicle online is a great way to help you get your vehicle exposed to as many people as possible. It also allows you to decide on your final ask price without being limited to the potential buyers. However, many inexperienced buyers need help knowing where to start and what to do without dealing with complications in the car-selling process.
This article provides the seven most powerful tips on selling cars online for beginners. Each tip highlights some basic details to help you go through the process as smoothly as possible without any concerns.
If you want to get rid of your vehicle now and avoid dealing with all the hassle, why don't you reach out to Cash Cars Buyer?
Cash Cars Buyer is willing to purchase your car immediately and pay you the top dollar for vehicles in your area! We're willing to provide you with free towing service and remove your vehicle within one to three days!
Ready? Call our team at 7737914363! Your offer is ready and waiting for your exclamation