"Sell My Buick For Cash"… you think about this day after day, with no real solution.
You can sell your Buick Century, Enclave, Encore, LeSabre or other model with ease!
Whether it has front end damage, or is in "mint condition," you'll see fast cash in exchange for this American classic car!
So, continue reading on, and learn how to answer the question: "How to I sell my Buick for cash?"
Buick – An American Legend
The Buick vehicle is a vehicle that is as American as apple pie and baseball. Chances are, you have owned one or know someone who has.
As a division of General Motors Buick honors automotive visionary David Buick.
As one of the first American trademarks of automobiles, Buick continues to be marketed as a premier brand of vehicle.
From sedans to SUVs, Buick has evolved as a trusted and classic staple of America.
Today, many consumers rely on their trusted Buick for long trips and great performance. So,  you can feel confident selling your Buick car, while you look for the big bucks!
Sell My Buick – Where do I Begin?
Buick has some popular models that are loved by many.
Even if your Buick has seen its last days, you may agree that you loved your Buick.
That love for Buick is common among many people who purchase an array of models.
In 2019, there were 206,929 sales of Buick model vehicles.
Now that you're ready to sell it, check out some practical tips that will help you get the most money for your car !
Kelley Blue Book Value of Your Buick
The Kelley Blue Book site is a trusted and straightforward site used, for selling and buying a car.
With your question of "How much is my Buick worth?", you'll find an answer within KBB.
You can begin by entering your Buick's model. Then continue on with the number of miles your car has, and the trim.
With that information, you will get an estimated value for your Buick.
Your car's worth will vary, based upon its condition. So, it's best to think of KBB as a site that offers you a "round about" figure for your car.
Knowing Your Car's Condition
Now that you've gotten an approximate value for your car, you have to assess its condition.
Is there any frame damage?
Was the car in an accident at one time?
Your Buick's condition will play a huge part in your car sale.
If you take the time to get an estimate on any repairs that need to be done, you jot them down and keep them in mind, once you price your car.
Popular Models Of Buick
The Buick name is synonymous with quality, and the models are designed to fit various lifestyles.
Let's take a look at some of the most current and popular models of the Buick.
Buick Enclave
This model of Buick is the company's sporty SUV.
Launched back in 2008, the Enclave continues to provide great performance.
Named as one of the top-ranked "Affordable Midsize SUV" in U.S. News & World Report back in 2014, the Enclave has seating for up to seven passengers.
Buick Encore
The Encore has been around since 2012.
It's the company's small SUV and can seat up to five passengers.
Additionally, newer models offer technology that keeps drivers safe while making maneuvering easy.
Buick Regal
As an upscale sedan, the Buick Regal came on the scene back in 1973.
Since then, it stands the test of time, evolving as a car that provides luxury and stability.
Now, the Regal has models which include the Buick Regal GS, Buick Regal Avenir and the Buick Regal TourX.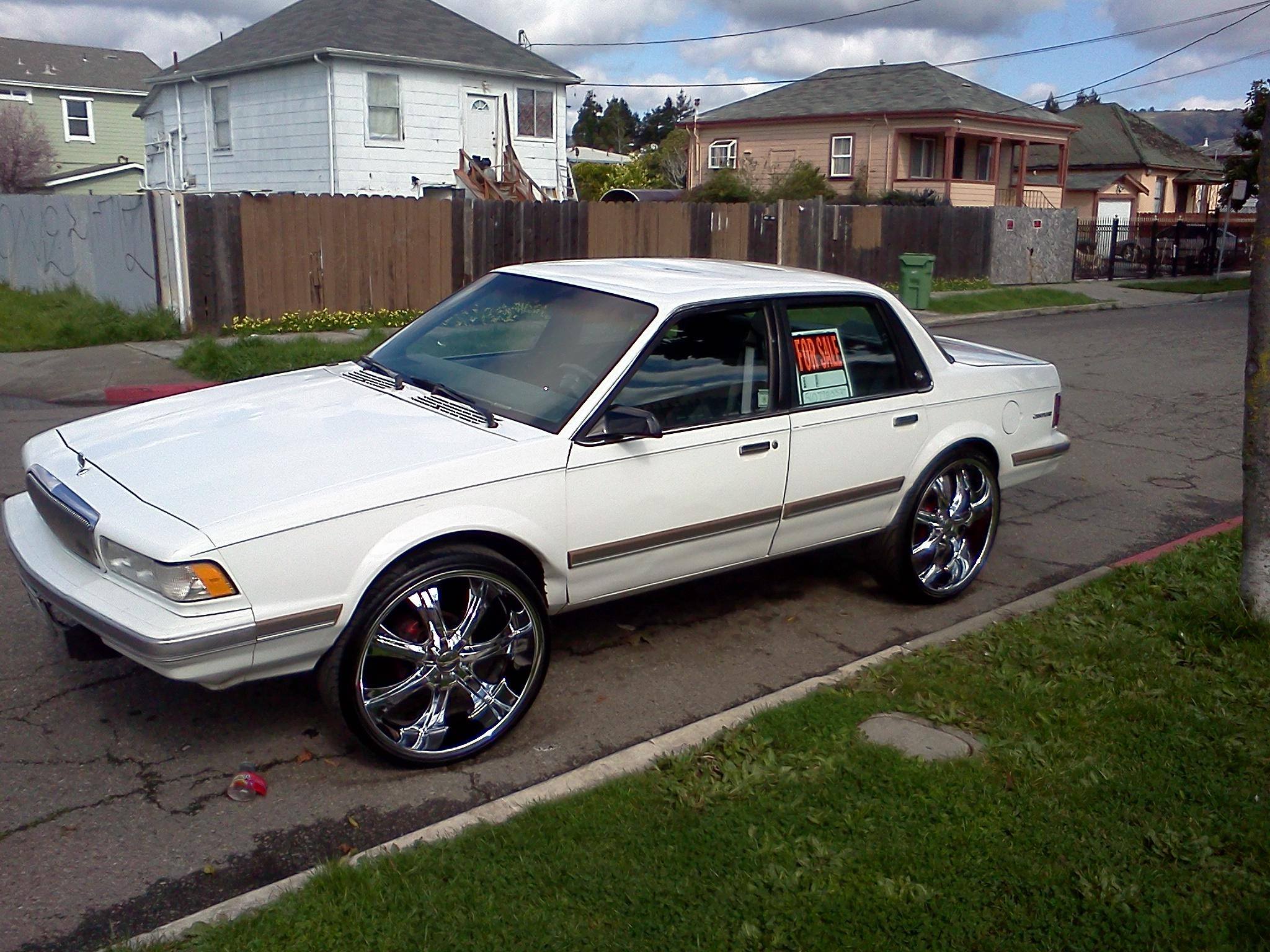 Sell My Buick For Cash  – What if I Post an Online Car Ad?
We get it. You're ready to get rid of that Buick fast. So, you think to yourself, "I can sell my car online." Nothing wrong with that thinking! So, let's explore the "world of online selling"!
Pictures Please!
If you're gonna sell your Buick online, you need to have some great photos of your car. For sites such as Craigslist and Facebook, a great number of photos to have, is at least 10. Get those hood shots, back end shots and even the sides.
Don't Leave Out The Details
When you post an ad online, you cannot forget the details. On sites such as Craigslist, you can tell potential buyers the mileage on your Buick, as well as other important information. The more folks know about your car, the fewer questions they have for you!
Contact Information is Important
You've got the fantastic photos as well as the best description ever. Now, you have to leave either an email or a phone number for people to get back with you. So, don't forget that and be prepared for the contact that people will make with you.

What About If I Sell My
Buick Enclave Privately?
Ready to sell your Buick Enclave privately? That may prove to be a viable option.
Get your Enclave an assessment
Make sure that you give that Enclave a good mechanical assessment. Find out what is wrong with it, if anything. Next, be sure to note what needs to be fixed. Don't forget to look at the approximate value of it on the Kelley Blue Book website too.
Be sure to price Accordingly
Now that you know what your Enclave is worth, price it accordingly. Keep in mind that a dented Enclave will not see the money that a non-dented one will see. So, be fair to you as well as perspective buyers.
Clean that Enclave!
Who wants to buy a dirty Buick Enclave? Correct, the answer is no one. So, be sure you take the time to clean it. Make sure that you get the wheels, the hatch-back part of the car and everywhere else. Your Enclave is ready to leave you, but ready to be a part of someone else's life!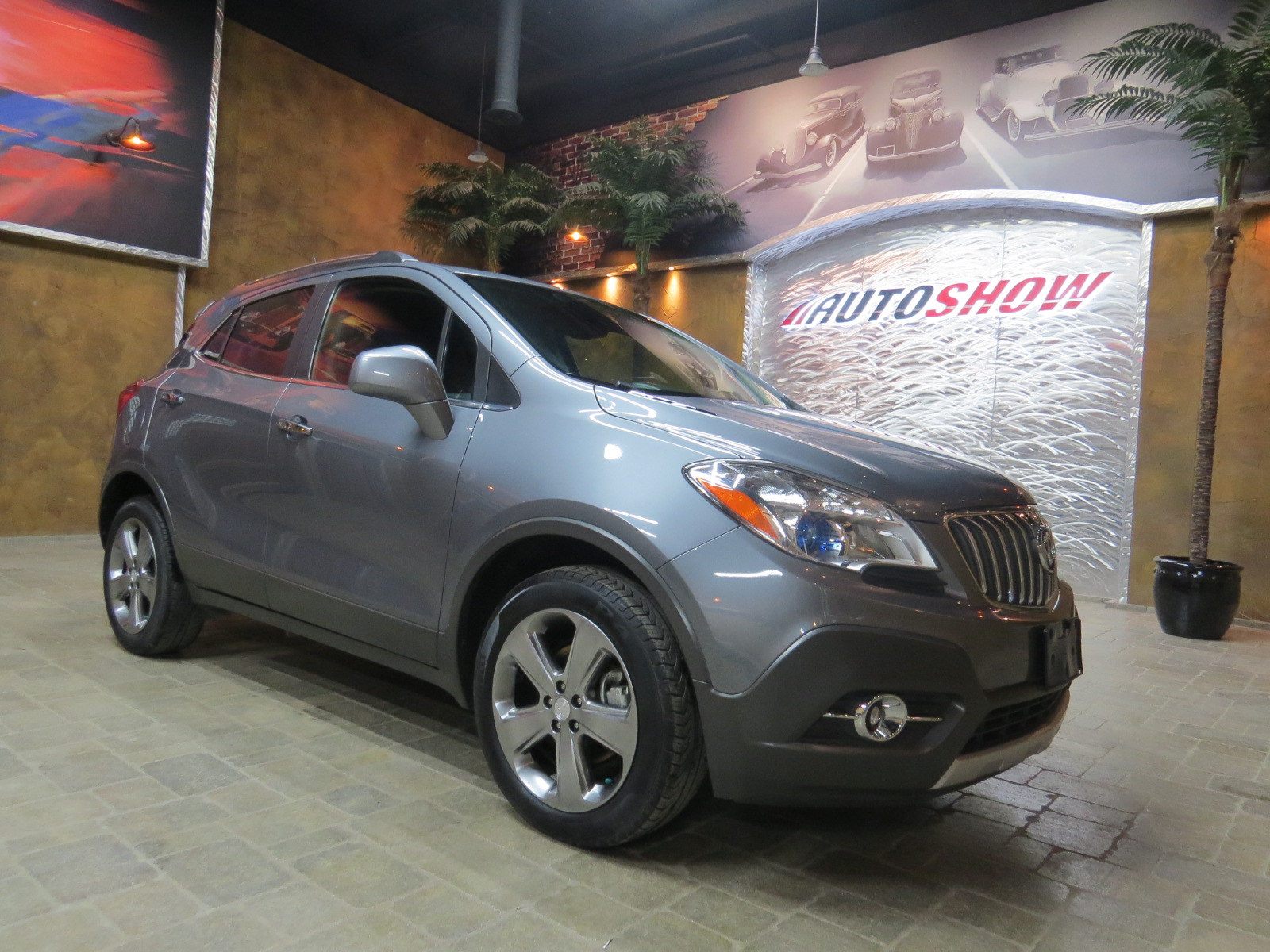 My Buick Encore Won't Start – Any Money in it?
There sure is. You can sell a non running vehicle.  Or you may have a Buick Encore that won't stay running.  Be sure that you disclose to the buyer, that it won't start or runs and then stops. Check out some additional tips for selling a non-running car.
Discuss the Encore's parts with the buyer
Just because your Encore won't start, or won't stay running, doesn't mean you won't see any money from a sale. Discuss the parts of the car that are in great condition. Does the car have a great engine or AC unit? Then tell that to the buyer.
Tell the buyer what the car may need
Remember a few paragraphs ago, we made the suggestion that you get the car assessed? Well, you as the seller need to know what will make the car start. It could be that the car needs a new starter or another part. Regardless, you are ready to sell it. As you have heard before, "what's one man's trash, is another man's treasure." Such is the case for your Buick Encore.
You may need to be negotiable with the price
Since you have a non running car, you cannot expect to get the same amount of money a person with a car that will start, will get. So, be flexible with the price.
Offer a vehicle history report to the buyer
As a buyer looking at a non running car, that buyer wants to know why. Did the car suffer some flood damage once before? Was the car in an accident? A vehicle history report will allow the buyer to see and read the background that your car has.
Be honest
So, you have a non running Encore. Is there anything else that the buyer needs to be made aware of? You as the seller, have to be honest, no matter how painful it will be to you. Honesty at the beginning will make for a great ending.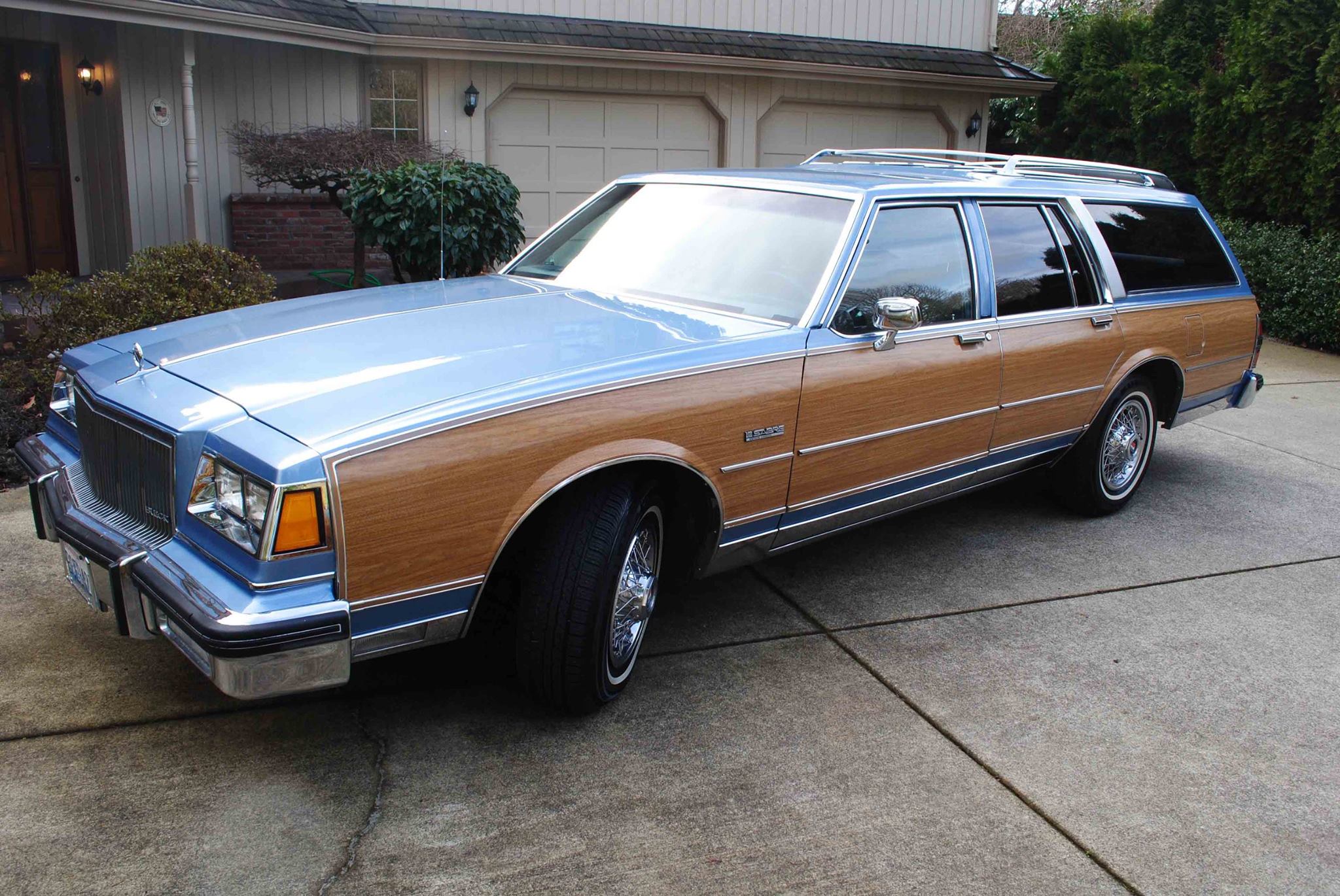 How to Sell a Buick – Who Buys Junk Buick Cars?
If you happen to have a junk Buick, that's no longer being driver, or so damaged that it requires more money than you have – it's time to get rid of your car.
Although there are a multitude of ways you can sell your car, we have an easier way to get the cash you need, fast.  It's Cash Cars Buyer. We buy Buick's that:
shake
stall
run or don't run
have no car title
are without car keys
cut off after starting
have been in an accident
are missing all or only a few tires
have repairs that exceed the value or your ability to pay and more.
How Do I Get The Value of my Buick?
Cash Cars Buyer provides an instant offer on all Buick cars.
So, whether you have an Enclave, Encore, Regal, LeSabre or some other model, you can get an instant offer on your vehicle. You provide us the:
year
make
model
trim
title status
details of damage
zip code and more.
Once we have all of the specs of your car as well as its title status, an instant offer will be generated for you in a matter of minutes.
Sell My Buick For Cash -Three Easy Steps!
Cash Cars Buyer offers Buick owners a simple and easy process of selling your car.
Enter your car's information. Just type in your car's details and an instant offer will be generated for you.
Accept our offer. After you have your instant offer, call us at 844-663-7286. We will ask you a few more questions about your Buick. Then you will have an offer, that you are not obligated to accept.
Get the cash. Once you accept our offer (and we know you will!) we will check our book and ask you to check your book. Let us know a good day and time for us to come and inspect your car.
We will arrive to your home, inspect your car and hand you the cash!
Will You Buy My Buick Without the Title?
Cash Cars Buyer, buys cars with no title.  In many instances, no title is no problem, as long as you have your driver's license and a copy of your registration. Once you have your car registration and ID, just enter your car's specs. You will have an instant offer, instantly!
Once you done such, connect with us, so we can make you a sound offer, based upon the information you give us!
Sell My Buick For Cash- Get the Personalized Service You Deserve!
One of the bonuses of selling your Buick to Cash Cars Buyer, is our personalized and private service.
Many times, folks do not want to broadcast that they are selling a car.
We have a nationwide network of Buick buying agents, ready to come to your home and offer you private and personal service.
No one has to know you are selling your car, unless you want them to know.
Additionally, all transactions are safe and secure.
Even if you have a multitude of questions about the process, no problem! We're here to answer them!
We are Buick Car Buyers Who Make it Easy For You!
If you're looking to sell your junk Buick or non running Buick you won't find a more perfect transaction than the one we provide.
Cash Cars Buyer makes it easy to sell your vehicle. We also offer:
Cash Payouts
An instant offer!
FREE car removal!
No hassles or gimmicks
Convenient times to inspect your car
Handling of all of your paperwork
Purchases of vehicles with no title
As a licensed, bonded and insured company, you can feel confident selling your Buick to us.
Sell Your Buick For Cash Now!
Whether you have a junk Buick, or simply want to sell a car that is in great condition, we will buy your car. You don't have to drive or haul your car anywhere. We come to you!  You also need not guesstimate your car's worth. With the details you enter about your car, you'll get an instant offer.
Leave all details to us. We'll take care of the sale of your car, from beginning to end!
So, begin the process of getting the money you need, want and deserve now! Call us! 844-663-7286! Cash Cars Buyer is ready to buy that Buick now!