There comes a time in many people's lives where their old, used car suddenly lives out its useful life for its owner. Often these dark times don't arrive peacefully and usually include dramatic events such as being stranded on the side of the road or realizing the money they just spent on a repair was for absolutely nothing. Truly, there comes a time when you may need to accept that your car is no longer for this world. This is where selling your car for parts or "parting out" can make a ton of sense for you.
A working car has value to the person who needs to get from point A to point B. That's great and all but what do you do when fixing your car becomes too much of a financial burden? When the parts and labor to get your car back on the road ring up for more money than you can spend or your car is actually worth – you need to start making some serious decisions to determine what the best solution is.
Luckily, a vehicle is a complex machine and depending on a variety of factors (vehicle age, type, etc) it may be worth good money as a parts vehicle.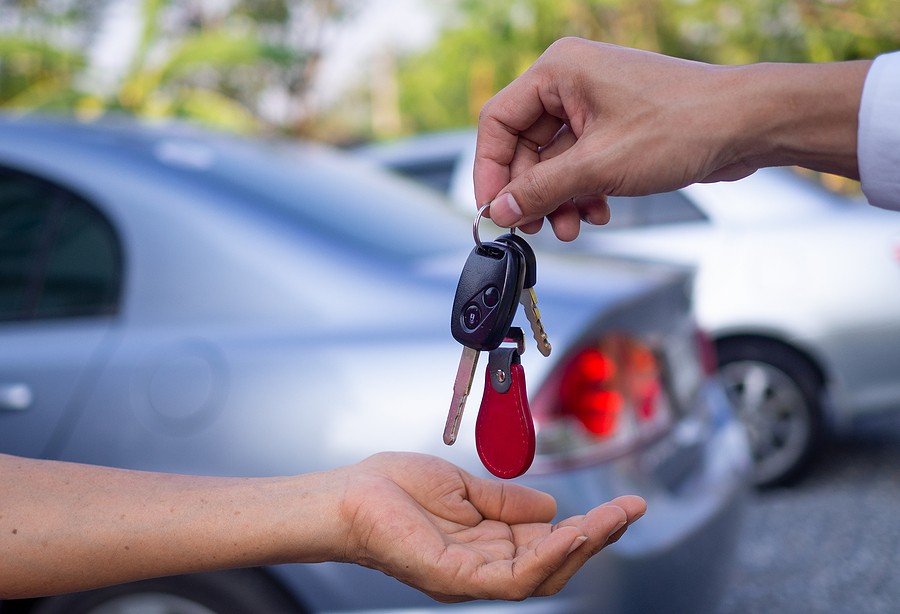 How much is the repair?
Chances are high that if you are in a scenario where you are considering selling your car for parts, you have a major issue with your vehicle. Whether it's a transmission, axle, or blown motor – these types of issues can leave your head spinning!
The best place to start is actually pricing out what's wrong with your car and what a professional will charge to repair it. If you know what's wrong with your car, you can use a reputable site like RepairPal to begin pricing out repairs for your broken vehicle. RepairPal will also let you see local shops and allow you to connect with the owners.
If you don't know what's wrong with you car, you're going to have to find a trusted mechanic to assess the repair costs. This can be a local shop or even the dealership for the brand of car you own. It's best to get at least three estimates from a variety of sources to best determine whether your actual cost of repair may be.
How much is my car worth?
After finding out how much your repair will be for your broken car, it's time to figure out how much your car is worth of the market! There's a variety of sources out there for this. You can utilize sources like KBB or Edmunds to determine the market value of your car. These sites typically allow you to note the condition of the car. Pricing on these sites is often an estimate and doesn't include things like aftermarket parts, stereos, etc.
You can also price your car out on resale sites like Craigslist or EBay. This may actually be helpful, as you can determine if other similarly broken or damaged cars are available for sale! This may also help you determine if your car is more valuable than you realize or if you have a vehicle that's more rare. If you aren't a "car person" you may not even know this until you do some research.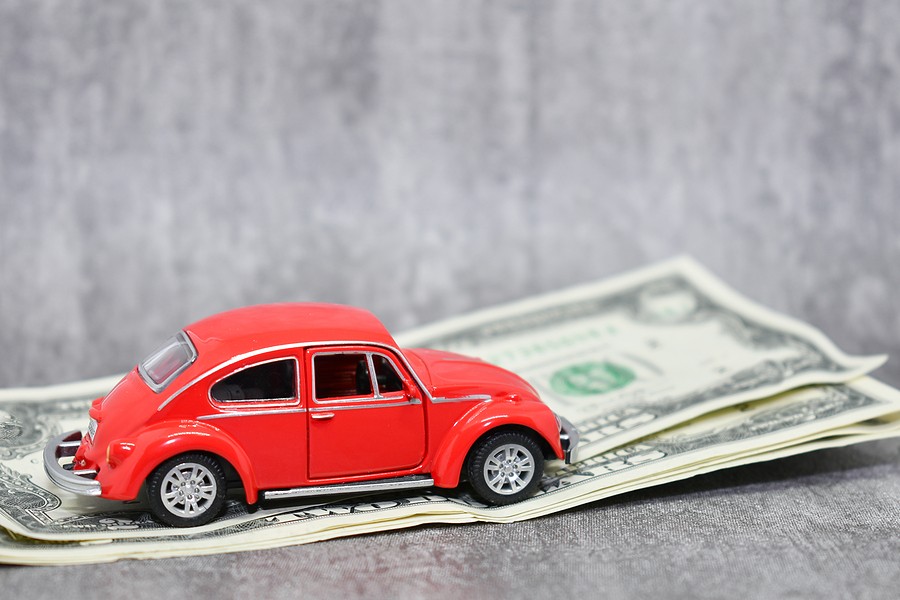 The Math
Once you have the value of your car in mind, it's time to start doing some math.
If the amount of the repair is more than the value of your car or even 50% of the value of your car, it's time to think about selling your car for parts and put your hard earned money into something more reliable or newer.
When considering the course of action you need to also think about other issues with your car. In my experience, there are usually major issues and several minor issues when an owner is considering selling their car for parts. What happens when those little issues become much larger issues? Worse yet, what happens when the major issues happen again down the line? While there are no guarantees, you can usually bet a car that breaks once catastrophically will break again in the same manner.
It's Time Sell My Car For Parts: Now What?
Now that you've decided to take the plunge and sell your car for parts; you'll need to determine the best method for taking on this momentous task. Lucky for you, there are a variety of ways to accomplish this task!
Essentially, you have two options:
1. Sell parts from your car yourself
2. Sell your entire broken car to a junkyard, who will then part it out for a profit
You'll have to be completely honest with yourself when considering each of these alternatives. If you decide to try and sell parts from your broken car yourself, you're going to have to know how to dismantle a vehicle effectively, have the proper tools and the proper location to get the job done right. If you do have the knowledge to accomplish the task, you may reap the rewards of earning more money for the parts.
Alternatively, if you sell your broken to a junkyard, you'll take a hit on overall profitability but you will save yourself countless hours of work. For many people, this may be the only option! What If you live in an apartment? You can't exactly dismantle a car in your apartments parking lot or store parts all over your hole. As they say, location, location, location means everything here.
There's not a bad option here – it just depends on what works best for you as the owner.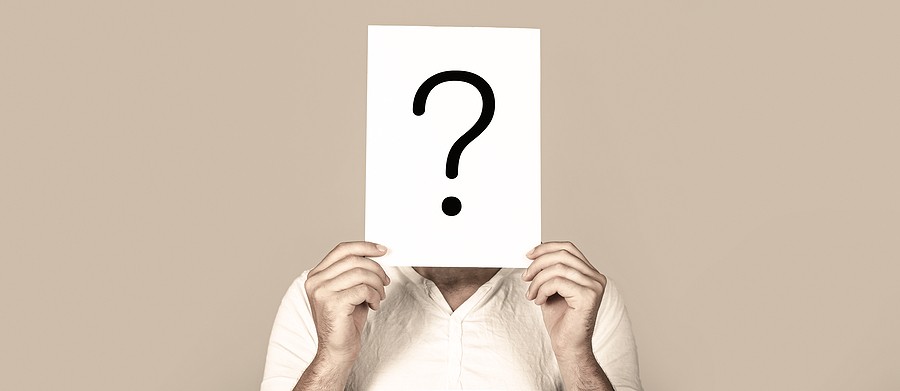 Selling Car Parts On Your Own
If you decide to take the plunge and sell the parts off your car on your own – there's a few things to keep in mind to ensure your ultimate success.
First, you'll need to make sure you have a variety of equipment to ensure that you are able to effectively pull the parts from your car.
Keep in mind, oftentimes parts will be rusted on or have broken bolts. You truly have no idea how difficult some parts may be to remove from your car! Then you'll have to not only deal with the part but potential broken or sheared bolts as well.
Getting The Job Done
Here's a solid list of tools that will make your job easier and quicker:
● Sockets, Wrenches, and Extensions – SAE + Metric.
● Breaker Bar – for those especially difficult to remove pieces
● Hammer and Breaker Bar – for those REALLY part to remove parts
● Electric Impact Gun – use your head and rely on electric power
● Penetrating Fluid – utilize this miracle product to loosen stuck bolts or displace moisture
● Locking Pliers – beefy and tough
● Needle Nose Pliers – gentle and precise
● Hacksaw or Electric Sawzall – when delicacy isn't an option
● Gloves – Never leave your hands exposed to the picking process
● Safety Glasses – Wear them!
It's also important to consider what parts you are going to sell, or, what parts generally sell better than others. There's no point spending time to ripping apart your car for parts that have little to know value out in the market. Utilize Craigslist or EBay to find parts for your car that are valuable.
Valuable Part Examples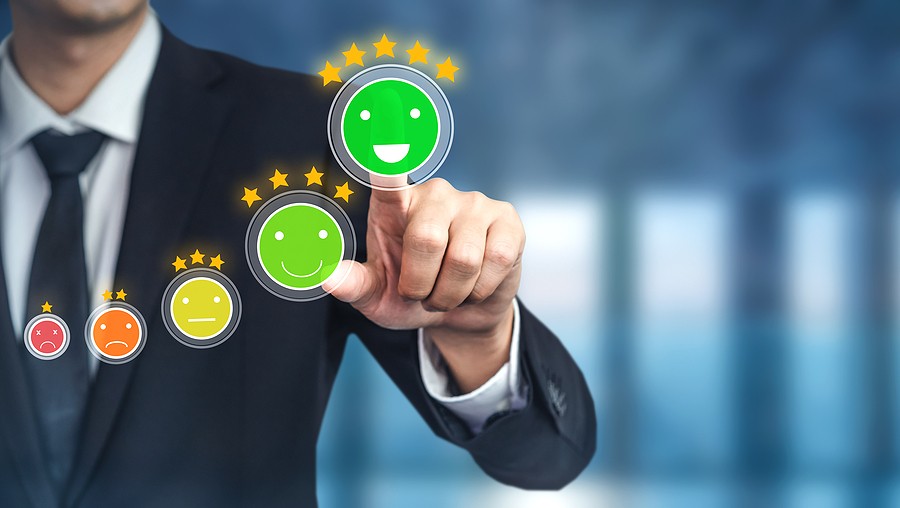 Here's a list of commonly valuable parts:
1. GPS System
Your cars electronic system can be one of the single most valuable pieces in the entire automobile!
2. Fenders
Fenders are typically constructed of heavy gauge metal that typically stand the test of time. A fender is also commonly damaged, so a fender in good condition is definitely valuable.
3. Doors
Doors are most valuable as a whole piece, where all components of the door are in good working order. This can make the door a direct swap and quite valuable.
4. Catalytic Converters
Catalytic converters contain precious metals such as palladium, rhodium, or platinum. They are also essential to proper vehicle operation and must be replaced right away
5. Bumpers
A bumper is a mix of materials that are often of high value, such as aluminum and fiberglass. They are also exceedingly difficult to keep in pristine condition.
6. Air Bags
An unexplored airbag can be reutilized in another application and they happen to be a very expensive part.
7. Wheels, Tires, & Rims
These parts may be exactly what a restoration enthusiast is looking for! Original is best.
Where To Sell Your Parts
Now, you're going to need to look at where you can sell the parts you just pulled off your ride! You have a ton  choices here:
Craigslist: Using a site like Craigslist helps you work within your local area to find potential buyers for your used car parts. The service is free and widely used among the used car part community. The downsides are the limited local scope and the throngs of buyers who may seek to barter and battle to get you down on prices. This would be best for non unique parts or non custom parts. Cash is also quick with Craigslist.
eBay: eBay will charge a fee for the usage of its platform but you can reap the rewards of a truly worldwide audience. You must deal with not only listing parts but also handling the shipping of parts as well. Payment is usually via payment services like PayPal and is often delayed until after the purchaser receives the part. Use EBay for unique or hard to find parts! You will get more money!
Selling Your Entire Car For Parts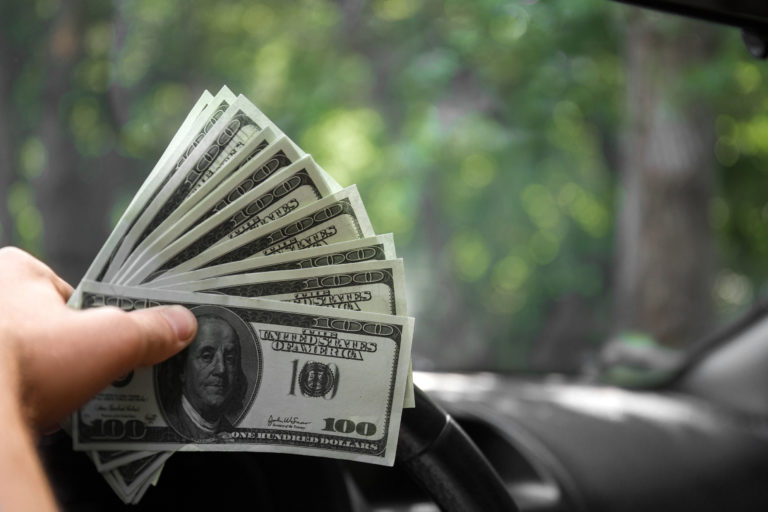 If all of the above sounds a bit overwhelming – not to worry! You can still sell your car for parts in another way that involves a whole heck of a lot less hassle. Many consumers may simply not be ready for such a momentous undertaking, as working on a complex machine like a vehicle can be extremely tough. As I also mentioned, you'll need the space and equipment to get the job right as well!
There are reputable companies that will take the hassle out of parting out your broken or used car by buying your entire car! Typically these companies operate junk yards that are running wholesale part businesses either in person or on the internet. In the world of commerce, these companies provide a valuable service as middleman between the owner and the people who want to buy the parts. Their operations are specifically designed to strip and scrap vehicles!
The traditional junkyard model can have some pitfalls for the unwary. Typically, you are saddled with getting your broken car down to the yard and then you are at the mercy of savvy owners who will hit you for the lowest possible price. Can you imagine having to separately bring your car from one junkyard to another? Towing is not a cheap service and your time
truly has no value! Time is in fact our most precious commodity.
What About Selling My Car to Cash Cars Buyer?
Unlike the frustrating part out process, Cash Cars Buyer is easy to use and fast! Simply request a quote for your vehicle in 'as-is' condition. Based on your vehicle's information and condition, we offer you a fair price. Once you accept the offer, we'll pay you for your vehicle and have it picked up. There's no charge to use our service, and you'll get money for your broken-down vehicle.
What is your time really worth? That's the question that really needs to be considered when determining how you will sell the parts from your broken or damaged car. If you have extensive time to devote to working on selling parts your pull yourself – great! If you don't then you'll need to rely on other reputable companies.
This service can be exceptionally helpful to those that are looking to get the most they can for their vehicle and put the cash into something they actually want to drive. Cash Cars Buyers makes this super easy.