If you're interested in how to sell your Honda to a dealership, you need to follow these steps:
Step #1: understand what needs to be done before the sale
Step #2: prepare your Honda for sale
Step #3: understand the process for selling your Honda to a dealership
It's great news that you're ready to sell your Honda to a dealership. This tells a lot about your next steps, and hopefully, you're planning to do an upgrade, enjoy the payment for your next trip, or have extra cash in your pocket!
Before you move any step further in selling your car to a dealership, there are a couple of things that you have to prepare and understand regarding what to expect and how to maximize your profit.
This article provides you with all you need to know about how to sell your Honda to a dealership. It highlights all preparation needed, walks you through the sealing process, and helps you understand how to maximize your profits with some tips and recommendations.
How to sell your Honda to a dealership?
Selling a car to a dealership differs from selling it to a private buyer. There are some things to keep in mind and others to be prepared for so you don't get ripped off by dealership sales.
In general, you need to prepare your car and prepare the documentation, you also need to prepare the vehicle so for sale, and finally, you have to understand what to expect once you start the car-selling process at the dealership.
·         Step #1: understand what needs to be done before the sale
The following list provides you with a few things you must prepare before getting in touch with the dealership. Let's take a closer look at what's recommended:
Understand the Honda value
The first and most critical step in preparing to sell a Honda to a dealership is understanding your Honda's value. That's why most people reaching out to us asking how to sell Honda to a dealership do not know they have to evaluate the car before.
There are many ways that you need help getting an understanding of your current vehicle value. For example, you can try tools like Kelley Blue Book or edmunds.com. These tools provide you with a minimum and maximum value for your Honda, and then you can compare this value to what the dealership will provide you.
Compared to the dealership offer
Once you get a sense of your current Honda value, the next step is to compare it to the dealership's offer. The dealerships' offers are typically lower than the average used car market value, so you must be ready and prepared to negotiate the price and prove that your vehicle deserves more.
Decide whether to trade in or cash
Finally, before you move further and sell the Honda to the dealership, you must decide whether to trade in your vehicle or use the cash instead. If you're interested in upgrading your car and would like to buy a better one, you can use the current Honda value for your new car.
Each approach has different pros and cons, so you must evaluate carefully to determine whether you should trade in or cash out your vehicle. You also need to evaluate what these options give you and compare them to what you will get by selling your car to a private buyer instead.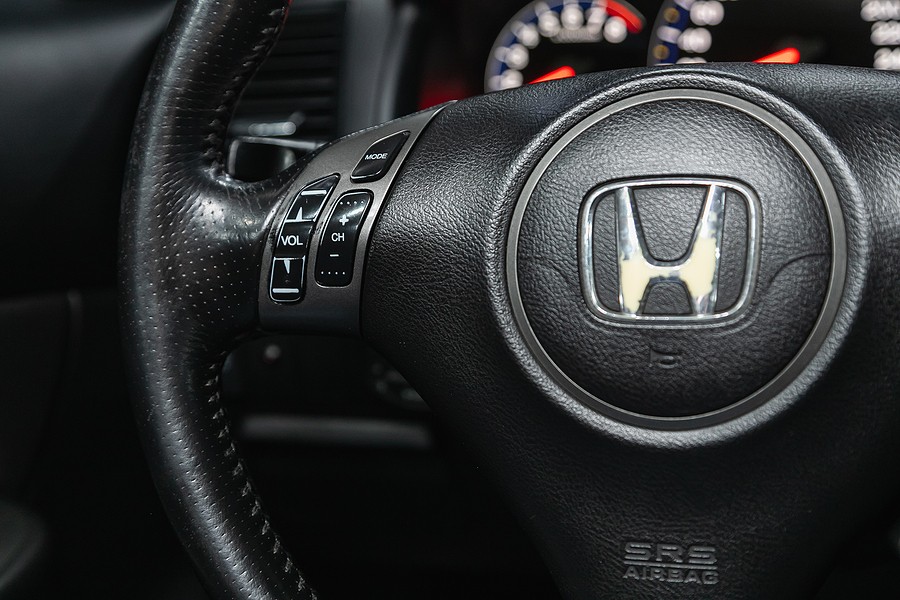 ·         Step #2: prepare your Honda for sale
Once you have a good sense of your vehicle's value compared to the dealership's offer, you have to get your vehicle ready. This preparation should happen before you even meet with the dealership, and it includes the following:
The first thing you can try and do is clean up your vehicle. This should take little time from you, and many people might underestimate the value of cleaning the car. When you have your car cleaned up, the dealership salesman will immediately think you've been taking good care of your vehicle.
On the other hand, if their salesperson sees a dirty car, they will immediately measure that your vehicle was not taken care of and you did not perform any required maintenance. Thus, they will immediately think what's under the hood is a total mess.
In some scenarios, you might need to perform minor repairs to show a good look at your vehicle. These repairs should be insignificant and should be limited to reasonable. Deciding on what's reasonable depends heavily on your vehicle's current value. For example, if your car has a broken mirror or an issue with that handle, you can replace it without worrying about the final repair cost.
On the other hand, if your Honda has a major problem with a significant component like the engine or the transmission, you have to be careful about whether you should move forward with repairs. Most automotive experts recommend not performing significant repairs if you plan to sell your vehicle anyway.
You also need to have all your paperwork ready before you even head to that dealership. Some paperwork might be different depending on where you live. For example, some states will require having at least the title signed, and some other states might even require a bill of sale.
The great news is that when you're looking to sell a Honda dealership, we understand that the dealership will take care of all the paperwork and shouldn't be too worried about this. This could be a concern if you're trying to sell your car to a private buyer who might need more experience.
Remove any personal belongings
Many people forget their important personal belongings in their vehicles at the last minute. Therefore, even if you've done the step already, consider removing any personal belongings from the vehicle because you don't know who will take these items, and you want to avoid getting involved in major complications.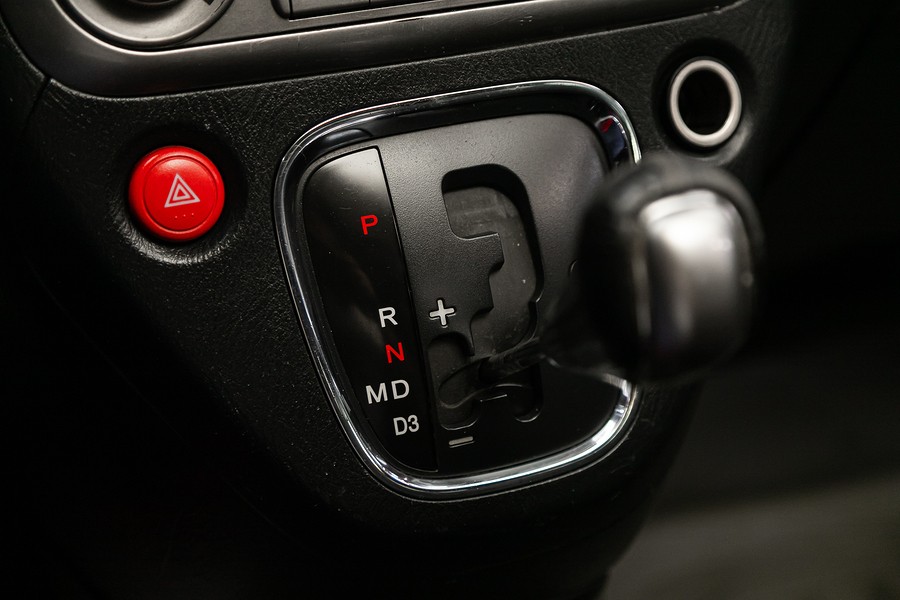 ·         Step #3: understand the process for selling your Honda to a dealership
Once your vehicle is ready, and you've received your offer from the dealership, the next step is to decide whether you want to accept the offer and understand the full process of selling your car to a dealership.
Typically, if you're looking for how to sell Honda dealership, you'll have to go through the following process:
Go to the dealership
Get your vehicle evaluated
Receive the dealership offer and compare it to your vehicle value
Decide on the next steps
Tips for getting the best deal
At this point, you fully understand how the process goes and how much your vehicle value is. Sometimes, you might get to the point where you can't negotiate the price with the dealership underestimation they provided you with. Therefore, you need to be proactive about the process and implement any tip or recommendation by automotive experts to help you maximize your profits.
Here's what you need to do:
Spend the time shopping around
Since you're planning to sell your Honda, you need to understand that you have a great chance of getting the maximum profit you're dreaming of. That's why you need to spend the time shopping around and not go with the first dealership's offer.
Dealerships are known for underestimating vehicles, so you have to be ready and confident for negotiation. You have to prepare and bring in any confident document that could prove that your vehicle deserves more.
Consider trade-in options
Some experts think trading in your vehicle is a better option for getting a better value for your Honda. Therefore, you need to evaluate and compare whether you should sell your car or trade it in instead.
Prepare the required paperwork
You also want to avoid any opportunity that could prove that your vehicle deserves more. For example, if you have records proving that you've been taking good care of your car and doing all the required maintenance, consider bringing those.
Be confident and walk away if you're not convinced
Finally, if you feel that you're getting some pressure from the dealership, you don't need to accept the deal. You can walk away and look for a better offer that represents your dream value.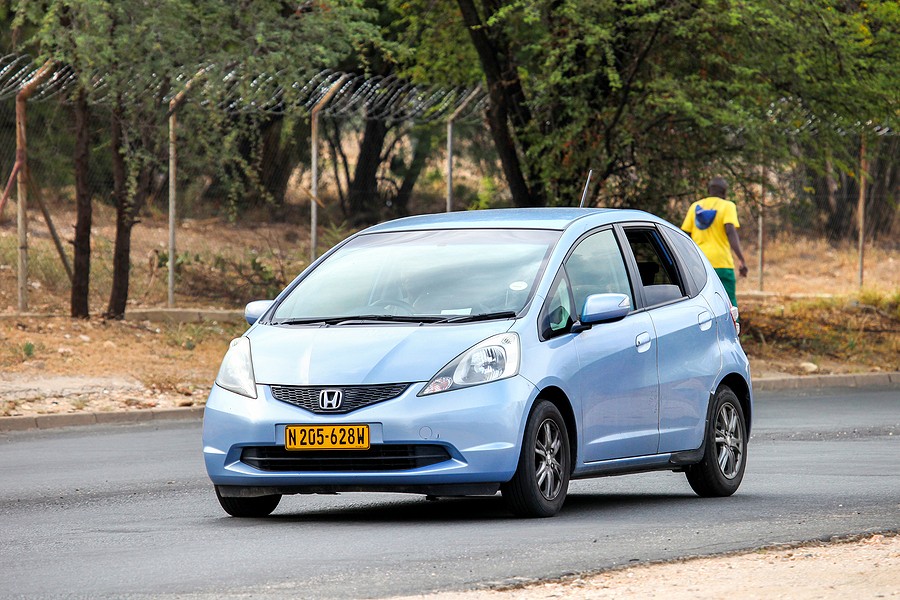 Final thoughts
Selling your Honda to a dealership is a great idea because it provides a fast and convenient method of getting it out of your car while getting a good value. However, the value that dealerships will initially provide you does not represent the actual value of your car because they have to take care of physical lots of fees and some employees fees.
Therefore, you must follow the right process to help you sell Honda to deadership carefully so you can take advantage of great opportunities by having the knowledge.
The article walks you through every step you need to go through when selling your car to the dealership. It also highlighted tips and tricks to help you maximize your offer and take advantage of every great opportunity.
If you're looking for a more convenient method and want to get your car sold fast and for the most money, we highly encourage you to call Cash Cars Buyer at 7737914363. Call our team today and get your instant free offers!